Best Bread Maker Buying Guide
So what does the bread making machine do? Practically everything that a human does – it mixes, forms the perfect dough, and then finally bakes it for you to savor it. Could there be anything simpler to satisfy your basic hunger? These machines can produce perfectly baked bread in four hours or within the hour; the choice is yours. However, do not complain about the quality if you have to compare with the bread baked by your grandmother. There is no comparison between what a machine can produce and what a human serves you with love; love is the special ingredient that goes into all home made food.
Advantages of a machine made bread are many, for instance, the preservative used give the bread a longer shelf life; it uses less of your time and energy and serves you with a perfect croissant at breakfast time. Pre-packaged bread mixes are available in the market specifically meant for bread machines; and these are without any liquids. The main ingredients are flour, yeast, flavorings and dough conditioners occasionally. You just need to mix water at the time of making the bread, simple.
The first question you may be asking yourself is – Why buy a bread maker? Making bread the traditional way is time-consuming and sometimes, the results can be unpredictable, however everyone should do it at least once. With a bread machine, anyone can produce a fresh, tasty loaf of bread with very little effort.
If this is your first bread machine purchase, you are probably wondering , how do I use it and are there special ingredients I need to buy for it ? Bread makers are easy to use and you can find all of the ingredients you need at your grocery store. The steps are as simple as adding your ingredients to the machine, selecting some options and hitting the start button. Then you just sit back and wait for the smell of freshly cooked bread to fill your home. Although each bread maker will have varying instructions, here are the basics:
Remove the bread pan
Place all of the ingredients except the liquids and dry yeast into the pan
Pour liquids into the breadpan
Place the breadpan back into the unit and close the lid.
Fill yeast dispenser with correct amount of yeast and close lid
Use control panel to select options and press start
Once the bread is finished, remove the pan with oven mitts, turn it upside down and give the pan a shake to remove bread.
Place on a wire rack to cool.
If you are curious and want to see one in action watch the video below.
http://web.archive.org/web/20131216192428if_/http://www.youtube.com/embed/yST9u3x9sQw?rel=0
Breadmakers typically cost anywhere from $40 to $200. The price you pay depends largely on the features offered, loaf size and cooking cycle options. Be sure to check the comparison table to see the differences.If you make alot of whole grain breads consider a higher end machine as the dough is heavier and can strain the motor.
Typically the breadmaker user manual will come with recipes and generally based on reading the reviews are good. You may also want to consider purchasing one of these great breadmaking books from amazon.
Benefits of Making Your Own Bread
Making your own bread can also save you money.
Its plain and simple, nothing beats the taste of homemade fresh bread compared to bought bread. If you compare the effort to make bread the traditional way vs a bread maker, breadmakers win hands down. Minimal cleanup and very little preparation time.
You can make more than bread in your bread maker such as bagels, croissants,
pretzels and even jam and pasta!
If you worry about additives in your bread then having a bread maker will put your mind at ease as you will have full control of the ingredients. If you have dietary requirements, food allergies and sensitivities such as with gluten then a bread maker will put you in total control. If you are looking for a gluten free bread machine recipe, check out allrecipes.com for some great recipes!
Experiment with pizza breads, cheese breads, English muffin breads, or even sour dough breads. Again the choice is yours; the taste is yours. Use your creative imagination and come up with exemplary breads that fulfill your senses. Yes, bread machines are here to stay!
All Post

Air Fryer

Baby Food Maker

Best Lists

Blender

Bread Maker Machine

Bread Slicer

Cake pop maker

Cooking Tips

Crepe maker

Deals

Deep Fryer

Electric Mixer

food dehydrator

Food Processor

Food Slicer

Food Steamer

Grain Mill Grinder

Grill

Guides

ice cream maker

Instant Pot

Kitchen Gadget

Knive

Meat Slicer

Microwave Oven

Pasta Maker

Recipes

Reviews

Sandwich maker

Slow Cooker

Toaster

Toaster Oven

Waffle maker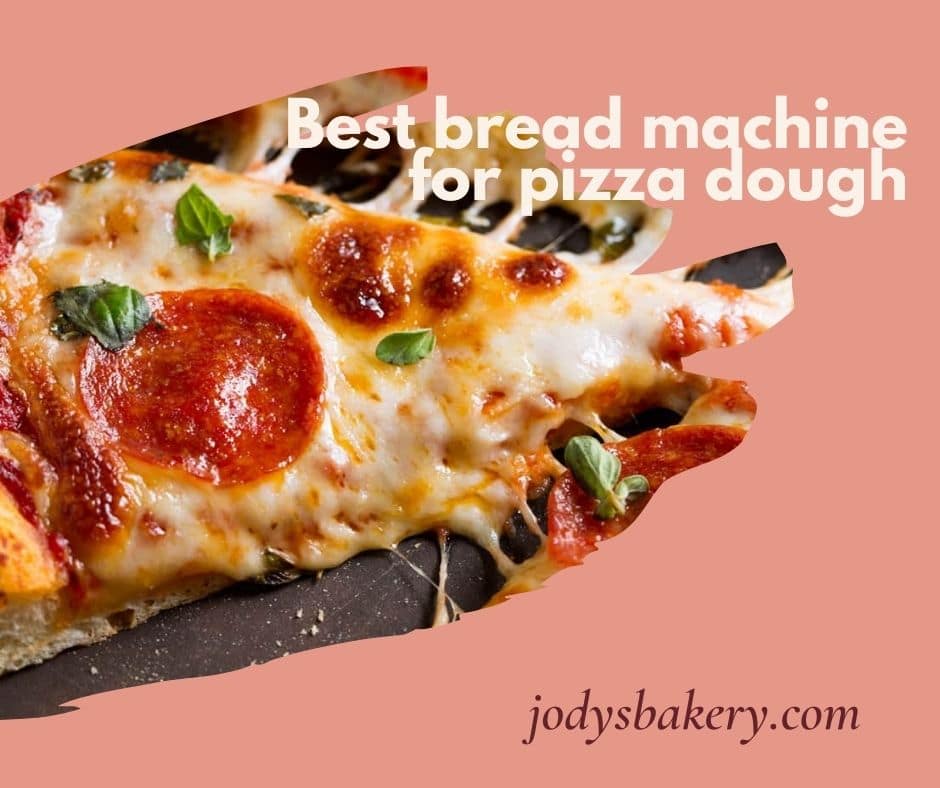 Have you ever watched someone knead the dough on TV or your phone and thought to yourself that you could…
Zojirushi's product is one of the best bread machines on the market because it's simple, thorough and effective. Each machine…
Artisan bread is defined as bread baked from dough prepared in an oven by a skilled person (artisan baker) with…
Why Trust Us
You will find what you are looking for at Jody's Bakery. From classic to luxury brands, you'll find both. We will help you to select appliances that fit your needs, budget and lifestyle. Whether you want to stop by to learn more — or plan to make a major purchase — we'll treat you like family and assist you every step of the way. Shop with us today to receive friendly and experienced help along the way.