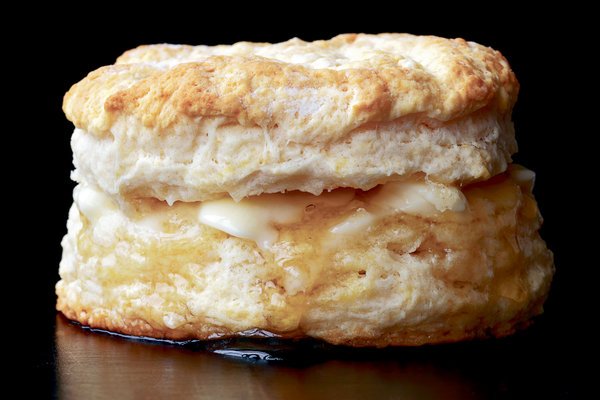 Food processor biscuits are a quick and easy way to make homemade biscuits without the need for a pastry cutter or rolling pin. Using a food processor to mix the ingredients makes the process much faster and results in a tender, flaky biscuit.
Food processor biscuits can be made in a variety of flavors, including classic buttermilk, cheddar cheese, and herb. They are perfect for serving at breakfast, brunch, or as a side dish with dinner. With a few simple ingredients and a food processor, you can have warm, homemade biscuits in no time.
Here is a basic recipe for making biscuits in a food processor:
2 cups all-purpose flour
1 tablespoon baking powder
1/2 teaspoon baking soda
1 teaspoon salt
1/2 cup unsalted butter, cut into small pieces
3/4 cup buttermilk
Preheat the oven to 425°F (218°C).
In the bowl of a food processor, combine the flour, baking powder, baking soda, and salt. Pulse a few times to mix.
Add the butter to the food processor and pulse until the mixture resembles coarse meal with some larger pieces of butter still visible.
Pour the mixture into a large mixing bowl and add the buttermilk. Mix gently until the dough comes together in a ball.
Turn the dough out onto a lightly floured surface and knead briefly until smooth.
Roll the dough out to about 3/4 inch thickness and cut out biscuits with a biscuit cutter or the rim of a drinking glass.
Place the biscuits on a baking sheet lined with parchment paper, leaving about an inch of space between them.
Bake the biscuits for 12-15 minutes, or until they are lightly golden on top.
Serve warm with butter, jam, or gravy.
Note: You can add other flavors to this recipe, such as cheese, herbs, or spices, to create different variations of the basic recipe. Simply add the desired flavorings to the flour mixture before adding the butter.
Tips for making biscuits in a food processor
Here are some tips for making biscuits in a food processor:
Keep the ingredients cold: Cold ingredients are key to making tender and flaky biscuits. Chill the butter and buttermilk in the fridge before using, and work quickly to prevent the dough from becoming warm.
Don't overmix: Overmixing the dough can lead to tough biscuits. Pulse the mixture just until it resembles coarse meal, and mix the dough just until it comes together in a ball.
Use a light touch: When rolling out the dough and cutting the biscuits, use a light touch. Press down gently with the biscuit cutter or drinking glass, and avoid twisting or pressing too hard.
Use the right flour: All-purpose flour is best for making biscuits. Using a different type of flour, such as bread flour or cake flour, can affect the texture and flavor of the biscuits.
Add flavorings as desired: Biscuits can be made with a variety of flavors, such as cheese, herbs, or spices. Add these flavorings to the flour mixture before adding the butter, and adjust the amount to your taste.
Bake on parchment paper: To prevent the biscuits from sticking to the baking sheet, line the sheet with parchment paper before placing the biscuits on it.
Don't let the biscuits cool on the baking sheet: Once the biscuits are done baking, transfer them to a wire rack to cool. Leaving them on the hot baking sheet can cause them to overbake and become dry.
Following these tips can help you make perfect biscuits every time using a food processor.
Why Trust Us
You will find what you are looking for at Jody's Bakery. From classic to luxury brands, you'll find both. We will help you to select appliances that fit your needs, budget and lifestyle. Whether you want to stop by to learn more — or plan to make a major purchase — we'll treat you like family and assist you every step of the way. Shop with us today to receive friendly and experienced help along the way.