A box of store-bought pasta is inexpensive and typically tastes fine, but true pasta enthusiasts understand the difference that making it from scratch can make. Pasta makers simplify the process of making pasta at home, allowing you to achieve the ideal flavor and texture more frequently. 
If the idea of making homemade pasta a staple in your home appeals to you, our buyer's guide will assist you in selecting the pasta maker that best meets your needs. 
Should You Buy a Pasta Maker? 
First, you should determine if a pasta maker is the best option for you. Preparing many types of food at home rather than purchasing them at the supermarket will save you money. This is typically not the case with homemade pasta, as the pasta you make (which includes egg in the dough) is distinct and requires more expensive ingredients. 
In addition to the higher price, you must also consider the labor involved in making homemade pasta. It is typically a project for which you must be prepared to set aside time. 
None of these factors should be a deterrent for those who enjoy the idea of homemade pasta. If you are still interested, the benefits of a pasta maker are evident: 
Homemade pasta is delicious. 
You have greater control over the ingredients in your pasta (which is potentially helpful for those with allergies). 
That should be sufficient. And while it is technically possible to make pasta at home without a pasta maker, it is more time-consuming and challenging to achieve the desired shape and texture. 
By this point in the buyer's guide, if a homemade pasta maker is for you, you have no doubts. Now all that remains is to decide which type to acquire. 
Different types of Pasta Makers 
There are two primary options to consider when looking for a pasta maker. 
Manual Pasta Roller 
Manual pasta makers are more accessible than making pasta by hand, but they still require a substantial amount of time and effort. They use a traditional design that involves rolling the pasta through the machine with a manual handle and then cutting it with the blade. 
These machines are optimal for longer pasta varieties, such as fettuccine and spaghetti. As a result of the simplicity of their design and components, they typically cost less than automatic past makers. They can be relied upon to function reliably for a long time. 
In Summary: 
Affordable 
Reliable 
Ideal for lengthy pasta varieties 
However, it is simpler than making pasta by hand. 
Automatic Pasta Maker 
Automatic pasta makers save time and effort by doing more work for you. Additionally, electric pasta makers allow you to prepare a greater variety of pasta varieties. These machines provide convenient access to options like macaroni and ziti. 
These are more expensive than manual pasta makers and adding electric components to an appliance increases the likelihood of issues and repairs. However, these machines make the dough, feed it into the machine, and produce pasta. And the cleaning process is frequently simplified, as many models permit disassembly and the disposal of parts in the dishwasher. 
Consider an electric pasta maker if you plan to make pasta frequently enough that a faster process is worth a higher price. 
In Summary: 
Costs more 
Faster 
Easier 
More pasta types are possible 
Considerations When Selecting a Pasta Maker 
In addition to deciding between manual and electric pasta makers, there are a few other factors to consider when selecting the best pasta maker for you. 
Cost 
The price of pasta makers can vary considerably, with the choice between manual and automatic models serving as the primary price indicator. 
Manual models range between $15 and $70. 
Electric model prices range between $75 and $300. 
In both categories, brand reputation frequently contributes to higher prices. Pasta makers manufactured by brands with a reputation for producing durable, high-quality products that last a long time and perform well typically cost more than those manufactured by brands with a lesser reputation or less stable products. 
Occasionally, the price of a pasta machine is proportional to the number of pasta varieties it can produce or to features that make it easier to use, clean, or store. 
Consider if you'll be more likely to use your pasta maker if it makes making pasta simple and quick when deciding on a price range. If it remains in a cabinet for the duration of your ownership, you will not receive value for your money. Consider whether a few dollars now are worth being able to use your pasta maker trouble-free for a more extended period. 
Ease of Use 
The purpose of purchasing a pasta maker is to make pasta-making accessible to those who aren't up to the labor of making it by hand. Purchasing a pasta maker will immediately simplify the pasta-making process, so you are already ahead on this point. 
The primary factor in determining the ease of use of a pasta maker is whether it is manual or electric, as has been established in previous sections. In addition, different models within each category have features and designs that affect the effort required to use them. 
Electric models that mix and knead the pasta dough for you, in addition to making the pasta, receive the highest marks for user-friendliness. With these, you only need to add ingredients to the machine and wait for the pasta to cook. 
For manual machines, features that keep the pasta maker in place while you work, an easily adjustable knob, and a handle that stays in business contribute to the ease of use. 
Before purchasing a pasta maker, the best way to determine whether it may be challenging to use is to read customer reviews and learn about their experiences. If there is anything about the design that makes it difficult to make pasta, your fellow consumers will certainly mention it in their reviews. 
Speed of Use 
Making pasta with a manual machine can be slow, and there is typically no significant difference between manual models. With automatic pasta machines, the speed at which pasta can be made is one of the most significant selling points for various brands. You should be able to determine the claimed rate of these products quickly. 
If speed is of the utmost importance to you, compare the speed claims of several electric pasta makers listed in the product descriptions. Please take a few moments to verify these claims by comparing them to what reviewers have stated. 
A fast pasta maker will allow busy home cooks to make pasta more frequently, so this is an essential factor to consider if you intend to use your new machine often. 
Ease of Cleaning 
Cleaning any kitchen appliance can elicit groans, but pasta makers have numerous crevices where the dough can accumulate, making them particularly groan-inducing. 
When it's time to clean, machines that can be disassembled often make it easier to reach otherwise inaccessible nooks and crannies. And any device with dishwasher-safe components will alleviate a substantial amount of labor. 
As with ease of use, if the effort required to clean a kitchen appliance prevents you from using it, you should investigate the cleaning process before purchasing a pasta maker. 
Durability 
A well-constructed pasta maker can last for many years, but you should be prepared to pay more for such a machine. One of the best ways to choose a durable device is to look for brands that have been active in the industry for a while and have earned a solid reputation for producing high-quality appliances. 
In this category, manual pasta makers dominate their electric counterparts. Due to the absence of an electric motor, manual pasta makers can be expected to have an exceptionally long lifespan, so long as they are constructed of high-quality materials and maintained adequately. Despite being more expensive, electric pasta makers wear out more quickly. 
Another essential factor to consider is whether they provide a warranty. A one-year warranty is typical for pasta makers, although some brands offer up to ten years of warranty. Electric pasta makers are more likely to malfunction, so a warranty is essential. 
Pasta Types 
Even those of us who enjoy variety have our preferred varieties of pasta. If the ability to make a specific type of pasta is important to you, you must choose a machine capable of producing it. Many pasta makers come with standard blades that can only make a few of the most common types of pasta, but you can purchase attachments that expand the list. And electric pasta makers typically offer a wider variety of pasta types than their manual counterparts. 
Popular Pasta Maker Brands 
The brand's reputation is the final factor when looking for the best pasta maker. There are only a few major pasta manufacturers. We analyzed reviews from actual customers to help you determine which options are the best. The following is a summary of what they say about their experience. 
Cucina Pro 
Cucina Pro manufactures a few pasta machines that are well-received by consumers. Reviewers laud the machine's affordability, remark that it produces excellent pasta, and note that it is simple to operate. A few customers complain about specific parts of the device that do not work well, such as the handle not staying in place or the pasta maker sliding around while in use. Even the complainers tend to acknowledge that the machine's value is still worth the price. 
KitchenAid (Pasta Attachment) 
KitchenAid does not offer a pasta maker, but the company does offer a Pasta Roller and Cutter attachment set for its popular stand mixer. If you already own a KitchenAid mixer, it may be more practical to purchase the attachments rather than a new machine. Customers who have utilized this service enthusiastically rave about how well it works. All reviewers give the attachments five stars and comment on their artisanship and high quality. They also comment on how simple they use and clean and how delicious the pasta is. KitchenAid is an obvious frontrunner in this category. 
Lello 
Most customers are pleased with their Lello pasta maker, stating that it is simple to clean (parts are dishwasher-safe) and produces excellent pasta. The dissatisfied customers had various complaints, including the machine's loudness, weight, and general ineffectiveness. 
If you choose Lello, take the time to read the reviews, so you understand what you are getting, and be sure to read the instructions. 
Marcato Atlas 
Marcato Atlas is a well-respected Italian pasta-making brand. Customers are consistently satisfied with the products. They frequently use "perfect" and "love" to describe the pasta in their reviews. The consensus among customers is that they are unquestionably a reliable option. 
Philips 
Phillips sells a high-end automatic pasta maker for approximately $300, which makes customers quite happy. Customers frequently comment on how much simpler it is to make pasta with their Phillips machine than they anticipated or compared to previous pasta machines they have owned. They are pleased with how the pasta turns out, and many report that their friends are impressed or that they have purchased additional Phillips pasta makers as gifts for loved ones. This is another dependable brand, according to reviews. 
Ronco 
The inexpensive pasta and sausage maker from Ronco receives mixed reviews. Customers report that it works well and is simple to use. Those who complained primarily mentioned the difficulty cleaning it and the subpar pasta it produced. While the price is reasonable, the reviews indicate that you may not be delighted with this product. 
Final Thoughts 
The perfect pasta dish is one of life's greatest gifts if you enjoy food. The ability to make perfect pasta at home is difficult to understate. If you want to make homemade pasta and are ready to make it a regular part of your life, the right pasta maker will be well worth the investment. 
All Post

Air Fryer

Baby Food Maker

Best Lists

Blender

Bread Maker Machine

Bread Slicer

Cake pop maker

Cooking Tips

Crepe maker

Deals

Deep Fryer

Electric Mixer

food dehydrator

Food Processor

Food Slicer

Food Steamer

Grain Mill Grinder

Grill

Guides

ice cream maker

Instant Pot

Kitchen Gadget

Knive

Meat Slicer

Microwave Oven

Pasta Maker

Recipes

Reviews

Sandwich maker

Slow Cooker

Toaster

Toaster Oven

Waffle maker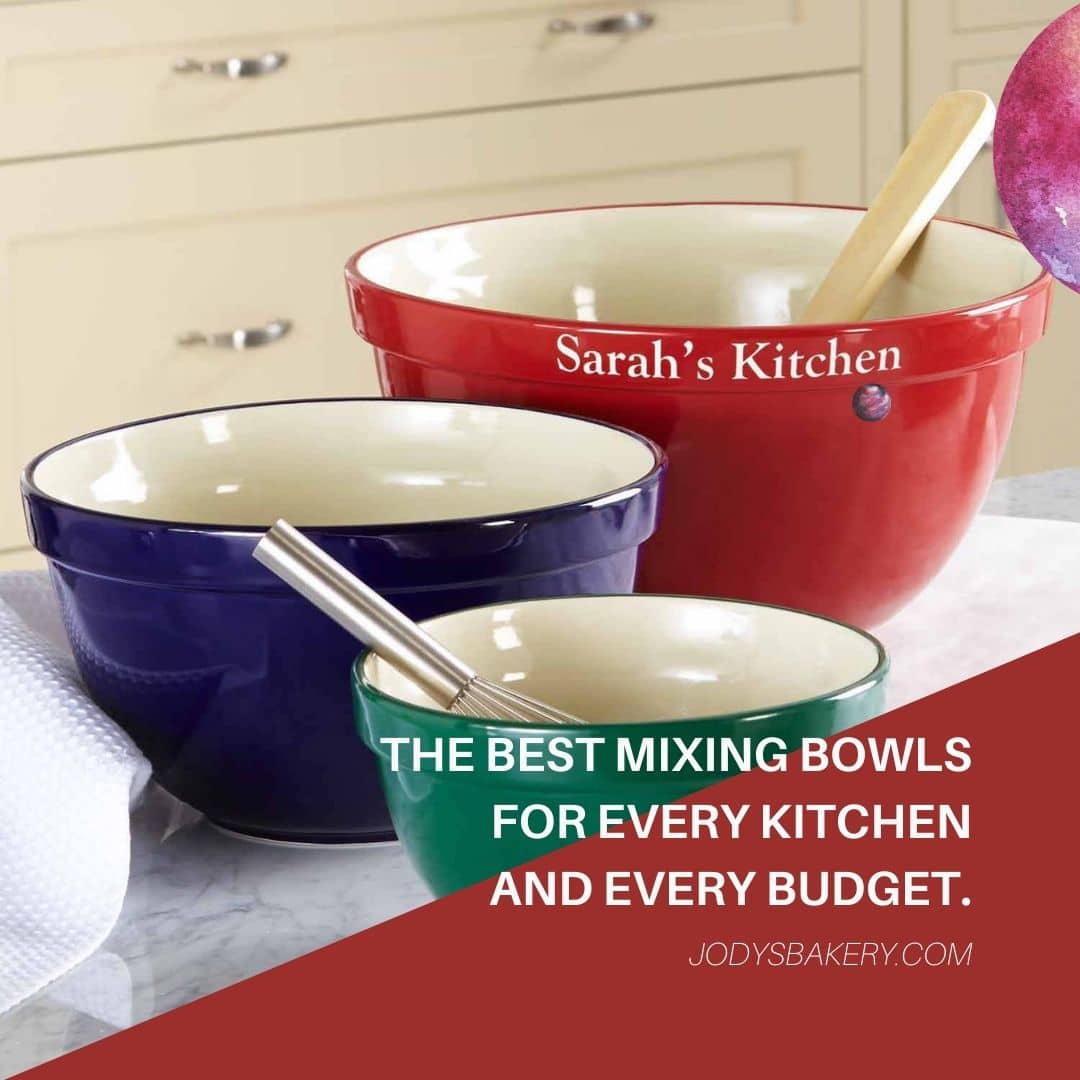 When it comes to dessert, whether you're a fan of making it yourself or prefer boxed mixes, you'll always need…
While kneading and shaping bread dough with your hands is the optimal method, it can be tedious. However, with a…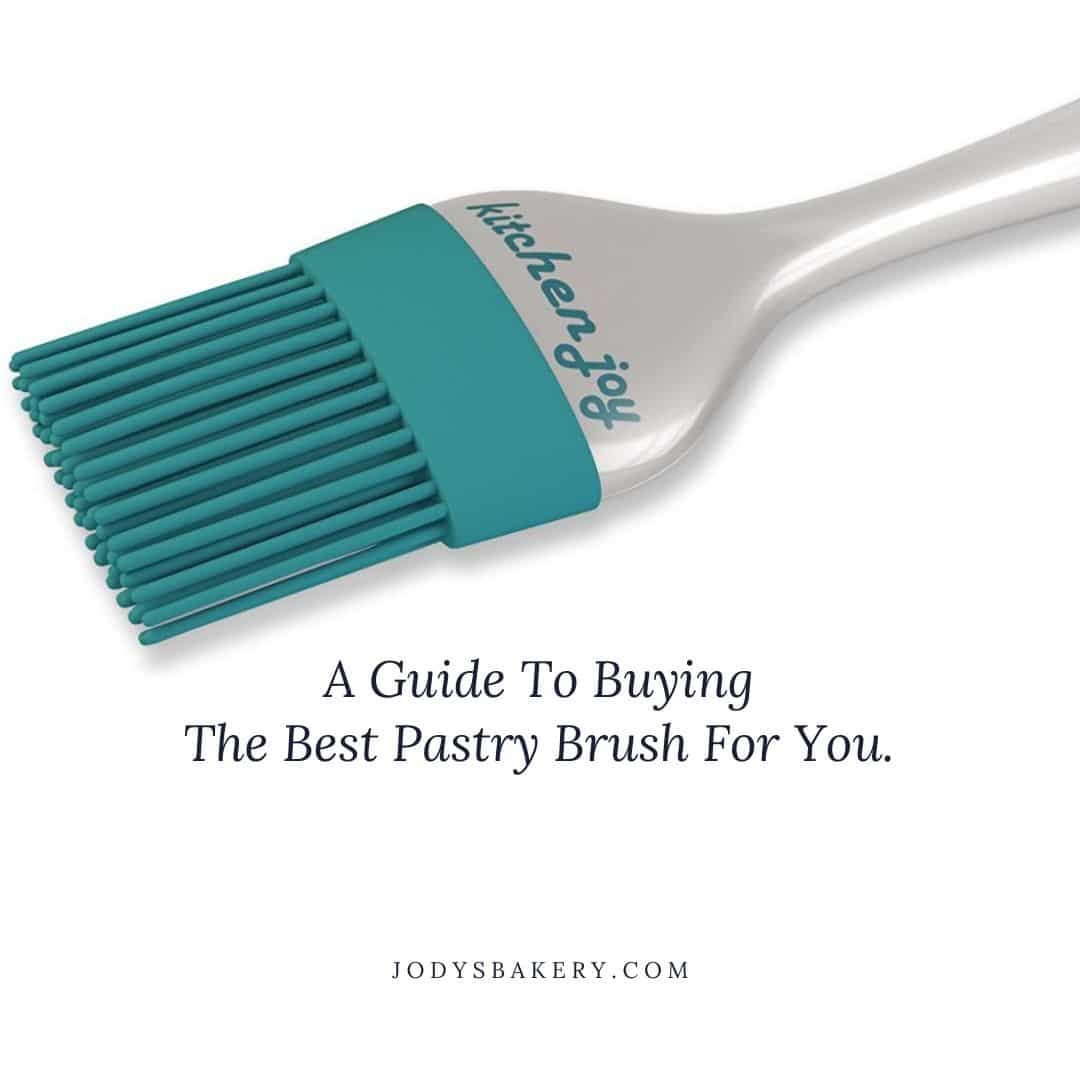 When it comes to freshly baked pie crust's signature flaky, golden-brown hues, there's no substitute for a particular kitchen tool.…
Why Trust Us
You will find what you are looking for at Jody's Bakery. From classic to luxury brands, you'll find both. We will help you to select appliances that fit your needs, budget and lifestyle. Whether you want to stop by to learn more — or plan to make a major purchase — we'll treat you like family and assist you every step of the way. Shop with us today to receive friendly and experienced help along the way.