Dish: Penne & Meatballs
Yield: 4-6 servings
Cook Time: 25 minutes
A question that I'm frequently asked is whether or not you can cook pasta in a pressure cooker. In the past, I probably would have answered that question by telling the person that it wasn't recommended because pressure cookers of the past weren't ideal for that task. However, in the last couple of years, these devices have really become accurate. You can now cook just about anything in them. From full roasts to pork steaks to pressure cooker pasta. The only limit to your culinary adventures is your imagination.
And making pasta in your pressure cooker is not only possible nowadays but it's also quite simple. All you have to do is follow a few simple steps and you can have a nice dish that will impress your entire family and make sure that they are well fed. Today, we're going to whip up a nice penne pasta complete with meatballs. So if you and your pressure cooker are ready to embark on this culinary adventure, then buckle up and let's take a ride.
Before you do, however, I want to tell you that I've broken this recipe down into two parts. A part for the meatballs and a part for the pasta. If you don't want to make the meatballs or want to use frozen meatballs instead, then feel free to skip that part and just make the pasta. You won't hurt my feelings.
Ingredients:
Meatballs:
1 pound of ground beef
1 egg (beaten)
½ cup ricotta cheese
½ cup Italian bread crumbs
1 teaspoon oregano (dried)
1/2 teaspoon parsley (dried)
1/2 teaspoon garlic powder
1/2 teaspoon onion powder
1/2 teaspoon salt
1/4 teaspoon basil (dried)
1/4 teaspoon fennel powder
1/4 teaspoon black pepper
16-24 ounces of pasta sauce
Pasta:
3 cups of water
1 pound of penne pasta
48 ounces of pasta sauce
2 teaspoons oregano (dried)
2 teaspoons thyme (dried)
2 teaspoons basil (dried)
1 tablespoon red pepper flakes (optional)
Grated Parmesan
Instructions:
Meatballs:
Before you make your pressure cooker pasta and meatballs, you really need to do some prep work first. My pasta recipe is based upon frozen meatballs because I usually make the meatballs in advance and store them in plastic gallon baggies in my freezer. So if you're going to use these pressure cooker pasta recipes, you might want to go ahead and make the meatballs the night before and place them into your freezer. Of course, if you don't want the meatballs at all, then you can always skip this section and just make the pasta. Or like I said earlier, you can always substitute these homemade meatballs for frozen meatballs—although I do think the homemade ones are better than any store bought ones. But the choice is yours.
Okay, with that being said, let's start off with the meatballs. In a big glass mixing bowl, dump in the ground beef, the beaten egg, the ricotta cheese, the Italian breadcrumbs, all of the spices and the salt and pepper. Everything except for the pasta sauce. Carefully mix these ingredients until they are nicely incorporated but be careful of over mixing the mixture. While you want the ingredients to be well mixed, you don't want to keep working the meatball mix because as you work it the meat becomes less tender. This keeps the end meatballs from being mouthwatering and soft, so please don't over mix your meatball mix.
Once the mixture is mixed, form them into meatballs that weigh approximately 2 ounces each. Now you can place your jar of pasta into the pressure cooker and add the meatballs. When you have all of the meatballs in the sauce, close the lid, lock it and turn the pressure cooker to High.
When the proper pressure has been reached, set your cooker so that it maintains that temperature and set a time for approximately 10 minutes. After the timer goes off, turn off the pressure cooker and let it naturally depressurize. Do not quick release the steam. After the pressure has come down adequately enough to open the cooker, do so and carefully remove the meatballs. Carefully place them in gallon bags and place them in the freezer. Allow them to freeze. I usually freeze them overnight but if you don't have the time for that, then you can just freeze them for about 3 hours or so.
Pasta:
Okay, unlike other pressure cooker pasta recipes, this one is fairly simple. It just requires a few steps and a little bit of your time and you're ready to go. The first thing you are going to want to do is pull out your pressure cooker and place in the bottom of it the meatballs you froze the night before. After you've done that, pour 3 cups of water over them. Once all of that has been done, you can now add the pasta–yes, right over the meatballs and the water. Just go ahead and dump it in. Now throw in one jar of pasta sauce (approximately 24 ounces). If you like a little bit of heat in your pasta, then go ahead and feel free to add the red pepper flakes over the top. If you don't, don't add them.
Be sure that you don't stir the mixture together. I know that sounds strange but just leave it in the pressure cooker the way you added it. Now put the lid on the pressure cooker and lock it down. Make sure that your top knob is set to the "sealing feature" and isn't set to the "venting feature." Now place the cooker in its manual mode and set it for 6 minutes if you like your pasta firm to the tooth (al dente) or 7 minutes if you like your pasta to be a little bit softer.
When the timer goes off, quick release the steam and remove the lid as soon as it's safe to do so. Now take the lid off the pressure cooker and check the pasta. If it's still a little crunchy, then simmer it in the pressure cooker, with the lid off, until it reaches the desired softness. This is also a good time to check the sauce level. If you feel like the sauce level is fine, then there is no reason to add more. However, if yours comes out a little dry like mine did, then feel free to add the other 24 ounces of pasta. Once that's done, plate the penne pasta and meatballs and sprinkle some grated Parmesan over the top.
Final Thoughts
This pressure cooker pasta and meatballs can be served with a nice garlic bread or maybe even some bread sticks. I also like to make a nice Italian salad to serve alongside this dish and serve a nice red wine to bring it all together.
If you liked this recipe, then feel free to check out one of my other ones. I've been experimenting with a lot of different things in my pressure cooker and have had a lot of success. Take a look and see if there are some recipes that you might want to share with the family.
All Post

Air Fryer

Baby Food Maker

Best Lists

Blender

Bread Maker Machine

Bread Slicer

Cake pop maker

Cooking Tips

Deals

Electric Mixer

food dehydrator

Food Processor

Food Slicer

Food Steamer

Grain Mill Grinder

Guides

Instant Pot

Kitchen Gadget

Knive

Meat Slicer

Microwave Oven

Pasta Maker

Recipes

Reviews

Slow Cooker

Toaster

Toaster Oven

Waffle maker
I realized I needed to address the issue of canning on a glass-top stove because I get so many questions…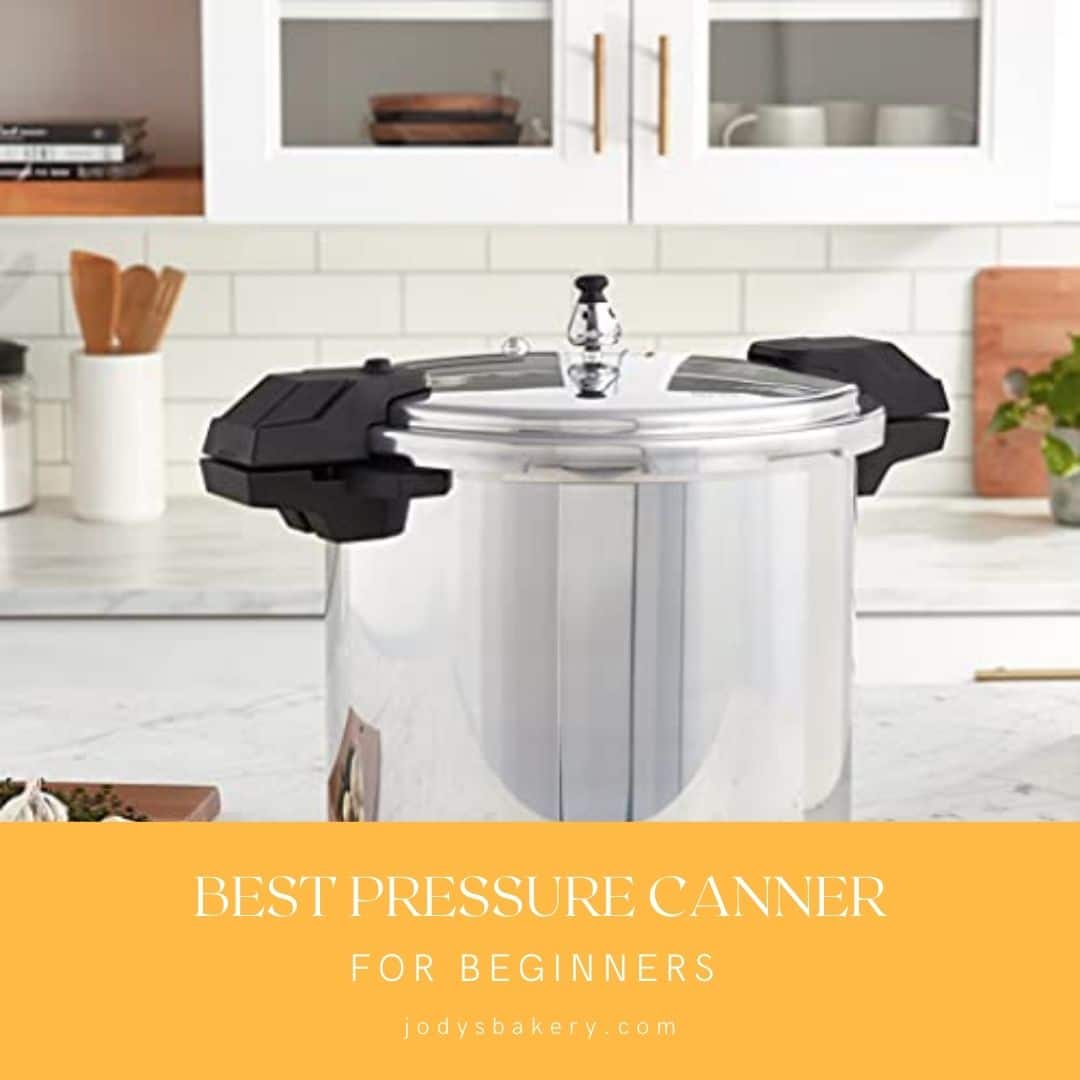 Let us all agree, first and foremost, that having an excellent pressure canner is fantastic. When your garden is producing…
If you're like most people, you probably have a few appliances in your kitchen that you can't live without. For…
Why Trust Us
You will find what you are looking for at Jody's Bakery. From classic to luxury brands, you'll find both. We will help you to select appliances that fit your needs, budget and lifestyle. Whether you want to stop by to learn more — or plan to make a major purchase — we'll treat you like family and assist you every step of the way. Shop with us today to receive friendly and experienced help along the way.