Ready for incredibly crisp wings that can be prepared in 30 minutes? Air-fried chicken wings with a simple breading are perfectly crispy on the outside and juicy on the inside.
Crispy chicken wings are arguably the best bar food, but I'm not a fan of all the oil used to fry them deeply.
This is why I enjoy making these air fryer-breaded chicken wings, which are much healthier but just as tasty!
The exterior breading gives them a satisfying crunch, while the meat on the inside remains tender and juicy.
Plus, they can be ready in only 30 minutes! The air fryer performs all laborious tasks for you. In this post, I will demonstrate the following:
How to prepare breaded chicken wings in an air fryer in less than thirty minutes.
What can dipping sauces be served with breaded chicken wings?
Hints and techniques for the crispiest, tastiest breaded air fryer chicken wings.
The straightforward method to reheat chicken wings in an air fryer
Whether you're having friends over for a game day or looking for a fun appetizer for your next family meal, breaded chicken wings are a surefire hit. Serve them with your favorite dipping sauces, and watch as they quickly vanish.
How to make breaded chicken wings in air fryer
Place the chicken wings in a large dish, drizzle with oil, and toss to coat.
To make the breading, combine the flour, salt, paprika, garlic powder, cayenne pepper, and black pepper in a shallow bowl.
Coat the wings in the breading one by one, then transfer them to a plate or paper towel to dry.
Continue until all wings have been coated.
Heat the air fryer to 400 degrees Fahrenheit.
Place the wings in the air fryer basket, leaving some space between each one. If necessary, prepare food in batches.
Cook for 14 to 16 minutes, turning halfway through.
Once the wings have reached an internal temperature of 165 degrees Fahrenheit, remove them from the air fryer using a meat thermometer.
Serve with your preferred dipping sauce.
Serve Dip Sauces With Breaded Chicken Wings In The Air Fryer
2 Ingredient BBQ Sauce
Blue Cheese Dressing
Homemade Buffalo Sauce
Honey Buffalo Sauce (pictured in images)
Honey Mustard
Honey Sriracha Sauce
Ketchup
Mustard
Ranch Dressing
Thousand Island 
How To Make The Best Crispy Breaded Air Fryer Chicken Wings
Ensure that there is a small gap between each wing in the air fryer so that the hot air can circulate properly. This ensures that the coating will become thoroughly crisp on all sides!
At the halfway point of cooking, spray the wings with EVO Oil Sprayer to crisp the breading. This will also eliminate any flour residue that remains white.
Using tongs, carefully flip the breaded chicken wings in the air fryer after 7 or 8 minutes to ensure even cooking.
A Rapid-Read Thermometer is the most accurate method for determining when chicken wings have reached the desired temperature. In the thickest portion of the largest wing, the thermometer should register 165 degrees Fahrenheit.
How To Reheat Breaded Chicken Wings In An Air Fryer
Whether you have leftovers from this recipe or wings from your local sports bar, the air fryer is ideal for reheating wings. They will taste just as crisp and delectable as your first bite.
Heat the air fryer to 350 degrees F.
Place the remaining chicken wings in the air fryer basket.
Cook for 5 to 6 minutes or until the exterior is crisp and the chicken wings are heated.
How to make breaded chicken wings in air fryer - FAQs
Other air fryer chicken wings you'll love:
All Post

Air Fryer

Baby Food Maker

Best Lists

Blender

Bread Maker Machine

Bread Slicer

Cake pop maker

Cooking Tips

Deals

Deep Fryer

Electric Mixer

food dehydrator

Food Processor

Food Slicer

Food Steamer

Grain Mill Grinder

Grill

Guides

ice cream maker

Instant Pot

Kitchen Gadget

Knive

Meat Slicer

Microwave Oven

Pasta Maker

Recipes

Reviews

Sandwich maker

Slow Cooker

Toaster

Toaster Oven

Waffle maker
Are you a fan of chicken nuggets? If so, then you'll love this recipe for how to make chicken nuggets…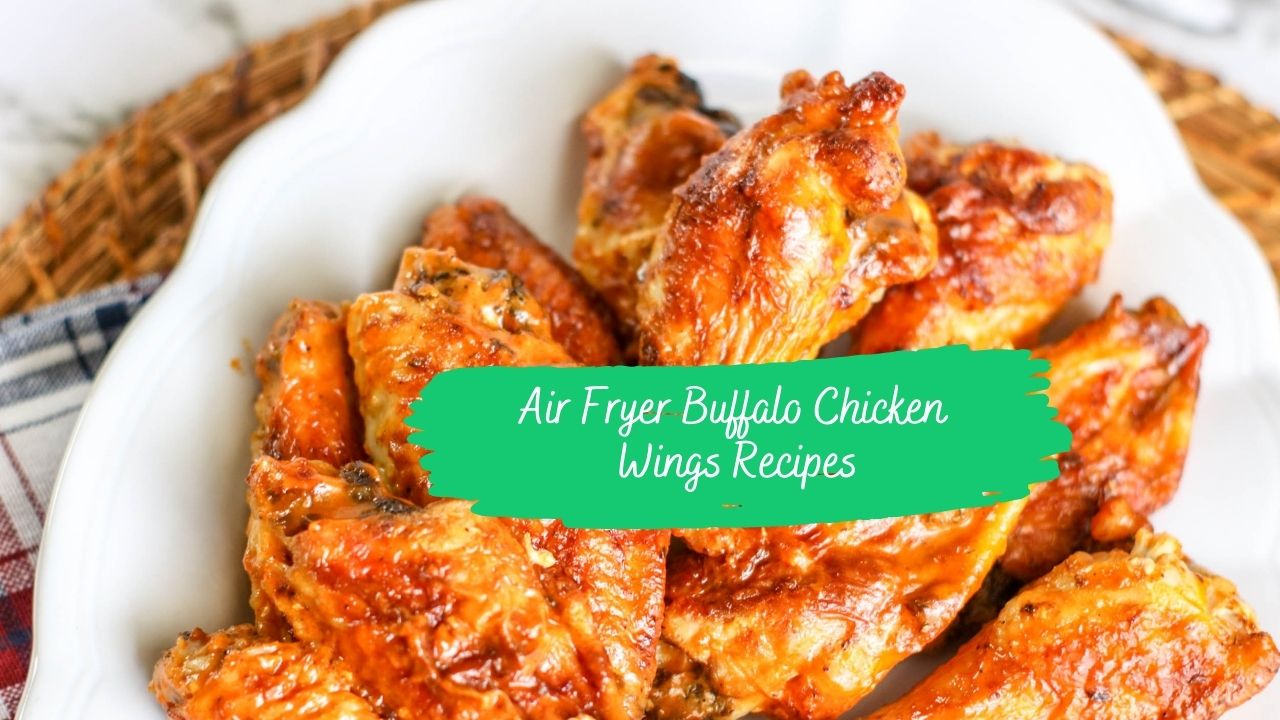 These Air Fryer Chicken Wings cook up crispy on the outside, but are juicy in every bite, without extra fat! …
These crispy Air Fryer Chicken Tenders are golden and juicy, so easy to make and perfect for weeknight cooking! How…
Why Trust Us
You will find what you are looking for at Jody's Bakery. From classic to luxury brands, you'll find both. We will help you to select appliances that fit your needs, budget and lifestyle. Whether you want to stop by to learn more — or plan to make a major purchase — we'll treat you like family and assist you every step of the way. Shop with us today to receive friendly and experienced help along the way.