How to Use a Ninja Air Fryer?
Are you seeking the most effective air fryer? The Ninja air fryer is a revolutionary cooking appliance, and every household desires to purchase one to stock up on recipes.
Currently, demand for air fryers is consistently high. The air fryers can cook your favorite foods quickly and easily with minimal oil.
And there are a record number of air fryers on the market. It will help if you choose between large family-size models, personal fryers, and all other sizes.
Some brands of air fryers feature sophisticated cooking presets and options, whereas others feature smart and dial controls.
The Ninja air fryer is preferable to other brands due to its performance. We are only concerned with how well the Ninja air fryer delivers food directly from the fry basket, regardless of its complexity or simplicity. 
When the ingredients transform into a delectable dish with a flavor you have previously enjoyed. Air fryers by Ninja are sleek and compact, taking up little space in the kitchen. 
Ninja air fryers are more potent, allowing faster access to frozen onion rings, chicken nuggets, crispy fries, and other foods. 
The Ninja air fryers have a larger cooking capacity, allowing for more food preparation, and are quieter, lighter, and easier to clean.
Accessory items for the Ninja air fryer:
Parchment liners
Baking pan
Grill pan
Rack for cooking with skewers
Pack of Ninja air fryer accessories
How does a Ninja air fryer work?
The Ninja air fryer functions by circulating hot air around the food using minimal oil; therefore, you could use it if you want to use at least 70 to 80 percent less fat than traditional deep frying. For instance, the Ninja air fryer produced batches of properly cooked mozzarella sticks. When placed in a Ninja air fryer, frozen foods are transformed into crisp, crunchy cheese in just eight minutes.
The Ninja air fryer requires little oil and can achieve a crispiness comparable to that of frying in oil. Therefore, a Ninja air fryer can cook healthier versions of chicken nuggets, potato chips, and French fries. In addition, it is capable of handling both fresh and frozen foods.
Is the Ninja Air Fryer a faster cook?
The air fryer does not generally make cooking faster, but it reaches a high temperature within minutes. This is a result of the hot air circulating for faster cooking. Although its basket capacity is only 4 quarts, the Ninja air fryer cooks all types of food, including frozen food, in a matter of minutes.
How to First Use a Ninja Air Fryer?
The Ninja air fryer is intended to make your air-fried meals healthier and more enjoyable. It is simple to operate and manipulate. The following instructions detail how to turn on the Ninja air fryer. Commence the cooking procedure.
Connect the cord to your Ninja air fryer.
Press the power switch
Turn the quick control dial to the desired temperature to alter the preset.
After the cooking time is confirmed, the Ninja air fryer begins cooking.
Ninja Air Fryer Scope
The Ninja air fryer allows you to cook a wide variety of foods, but it is essential to consider the appliance's intended use to prevent it from collecting dust or clogging the kitchen. Using a ninja air fryer, you can simultaneously cook multiple foods.
Whether preparing foods from scratch, such as chips, reheating leftovers, or seeking the best from foods, the Ninja air fryer delivers exceptional results.
This appliance has become indispensable for most meals with its extensive range of cooking programs. It is regarded as the best and most versatile air fryer.
Is Healthy Cooking with a Ninja Air Fryer Possible?
A popular kitchen appliance is the Ninja air fryer. This reduces the fat content of common foods like chicken wings, chicken, fish sticks, and empanadas. The Ninja air fryer circulates hot air around the food to create a crisp exterior and tender, juicy interior.
Air fryers by Ninja are a healthier alternative to deep-frying because they reduce calories and fat content. Rather than requiring additional oil for cooking, the Ninja air fryer only requires one tablespoon of oil to achieve a delicious flavor and texture. Ninja air fryers are healthier than traditional deep fryers because they need less oil.
Bottom Line
The Ninja air fryer is a fantastic kitchen appliance that can cook all meals quickly and ideally in minutes. The extra-large capacity permits you to cook a larger quantity of food simultaneously. In addition, Ninja air fryers are the most reliable; whether you're cooking from scratch or want to cook frozen food, Ninja air fryers are a superior alternative to deep frying.
How does a Ninja air fryer work - FAQs
All Post

Air Fryer

Baby Food Maker

Best Lists

Blender

Bread Maker Machine

Bread Slicer

Cake pop maker

Cooking Tips

Crepe maker

Deals

Deep Fryer

Electric Mixer

food dehydrator

Food Processor

Food Slicer

Food Steamer

Grain Mill Grinder

Grill

Guides

ice cream maker

Instant Pot

Kitchen Gadget

Knive

Meat Slicer

Microwave Oven

Pasta Maker

Recipes

Reviews

Sandwich maker

Slow Cooker

Toaster

Toaster Oven

Waffle maker
An air fryer is probably one of the "hotkeys" in recent years and is always at the "top" of the…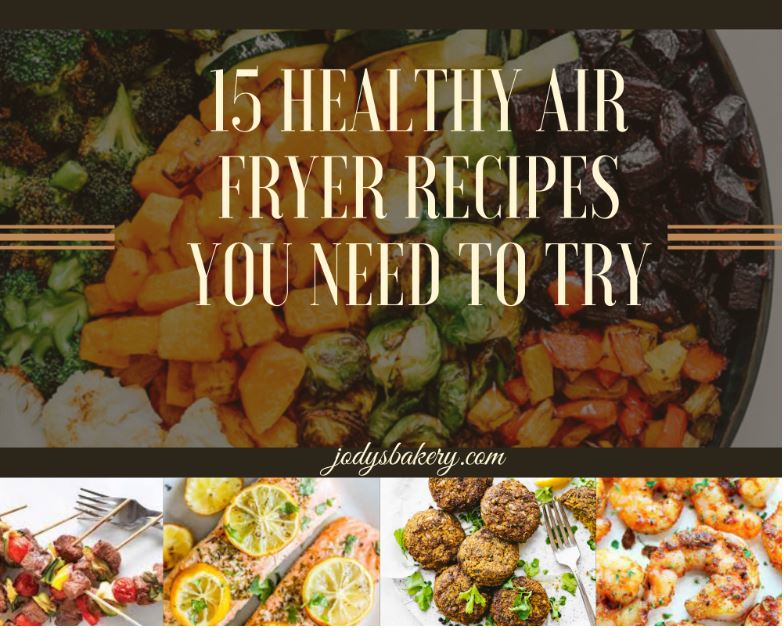 Air fryers have become a popular kitchen appliance. Thanks to the hot circulating heat, the air fryer cooks a little…
Getting a new air fryer is beyond exciting, becoming a master of your Air Fryer through learning all of the…
Why Trust Us
You will find what you are looking for at Jody's Bakery. From classic to luxury brands, you'll find both. We will help you to select appliances that fit your needs, budget and lifestyle. Whether you want to stop by to learn more — or plan to make a major purchase — we'll treat you like family and assist you every step of the way. Shop with us today to receive friendly and experienced help along the way.