Buying a bread machine doesn't guarantee that you will make superb bread. If you intend to make better gluten free bread with your bread machine, you need to consider some tips. Learn how to make the best gluten free bread!
Match your gluten free bread recipe to the pan size of your bread machine:  This is one of the most important tips for making better gluten free bread using your bread machine. Most bread machine owners don't match bread recipe with a suitable pan size. As a result, they end up using less dough which in turn results in shorter loaves. This shouldn't be the case. You must check your manufacturer's instructions on loaf sizing regardless of the size of loaf you want to bake. This will ensure that you bake the exact size of bread you want. It will also ensure that your loaves are baked evenly because the pan size matches the bread recipe.
Use a good recipe: You must also use a good recipe to make the best gluten free bread in a bread machine. As mentioned above, buying a bread machine doesn't mean that you will make the best gluten free bread. You must use a good recipe composed of a tasty bread mix to get better tasting bread. Some of the ingredients that shouldn't miss in your gluten free bread recipe include; brown rice flour, sorghum flour, millet and almond flour among many other ingredients. It is however important to note that there are different mixes and recipes. You focus should therefore be avoiding large quantities of ingredients such as potato starch and white rice flour because these ingredients don't improve taste.
Use ingredients at room temperature: This is another very important tip for making better gluten free bread. It is important to note that using cold ingredients hinders yeast action. It also shortens rise. The resulting bread is therefore less in size and taste. If you want to make better gluten free bread, you must avoid cold ingredients at all cost. Consider warming any ingredients below room temperature otherwise the ingredients will affect the taste of your bread.
Follow manufacturer's instructions on ingredient sequence religiously: This is also a very important tip that many people overlook. If you want to make the best gluten free bread, the ingredient sequence is very important. Some manufacturers give different sequence instructions depending on the bread maker design. You should follow those instructions to make better bread. Add liquid and dry ingredients as recommended by your manufacturer otherwise you won't get the results promised.
Do not rely on the automated functions of your machine too much: This is another important tip for getting better tasting gluten free bread in a bread machine. Sometimes automated functions need some help. You should therefore avoid relying on the functions too much. For instance, you should scrap the sides of your bowl to cater for stray flour if you are required to. You should also consider smoothing over disturbed dough. Relying too much on automation can affect the quality of your bread.
In summary, the above tips are enough to help you make better gluten free bread in a bread machine. You must however make sure you buy a good bread machine to get the best results.
You may want to also look at our gluten free bread maker reviews!
All Post

Air Fryer

Baby Food Maker

Best Lists

Blender

Bread Maker Machine

Bread Slicer

Cooking Tips

Deals

Electric Mixer

Food Processor

Food Slicer

Food Steamer

Grain Mill Grinder

Guides

Instant Pot

Kitchen Gadget

Knive

Meat Slicer

Microwave Oven

Recipes

Reviews

Slow Cooker

Toaster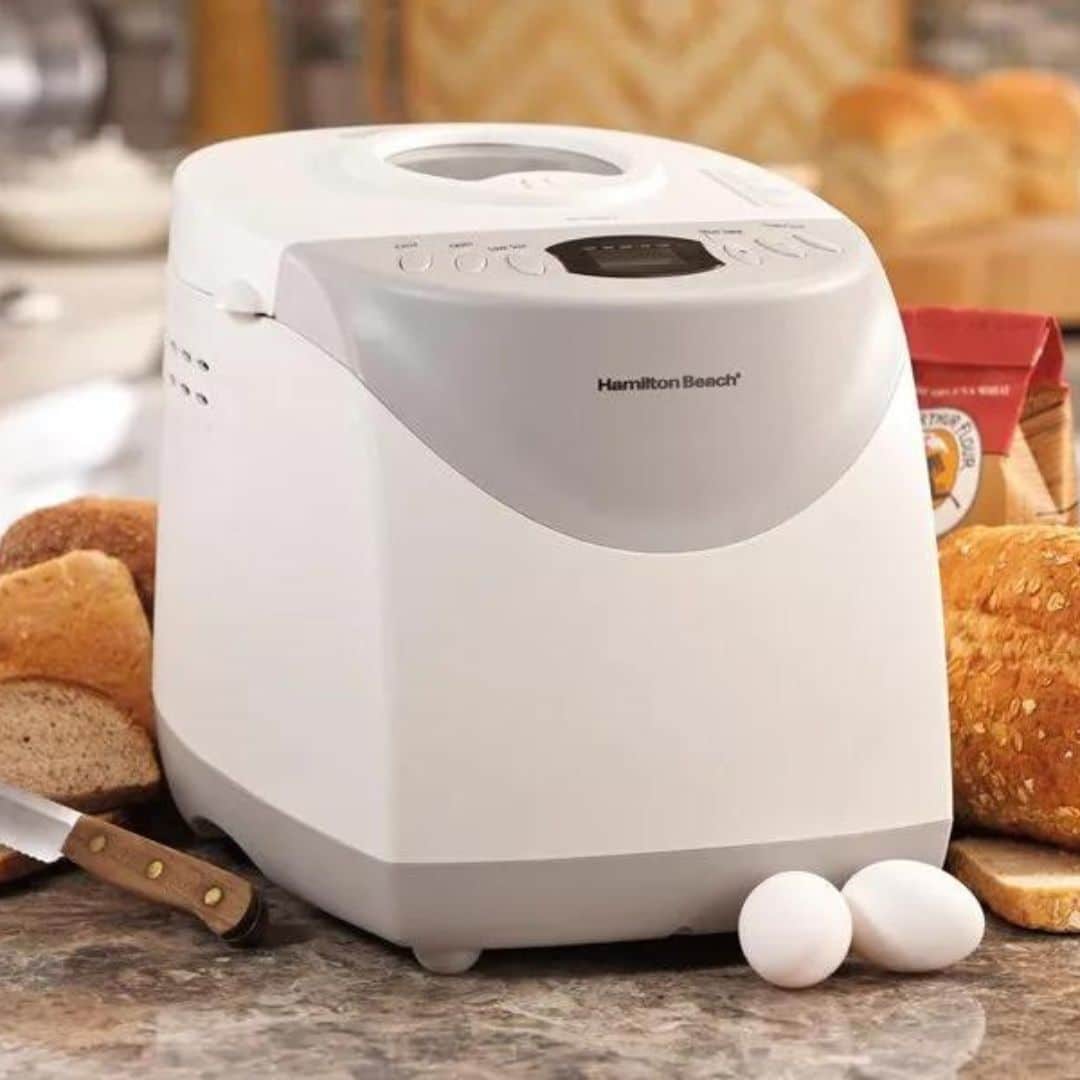 If you're looking for the best gluten-free bread machine, you're aware there's no easier way to make gluten-free loaves than…
Artisan bread is defined as bread baked from dough prepared in an oven by a skilled person (artisan baker) with…
Standing on top of the "hot" list of today's diet fads is the gluten-free diet. Especially, people with certain medical…
Why Trust Us
You will find what you are looking for at Jody's Bakery. From classic to luxury brands, you'll find both. We will help you to select appliances that fit your needs, budget and lifestyle. Whether you want to stop by to learn more — or plan to make a major purchase — we'll treat you like family and assist you every step of the way. Shop with us today to receive friendly and experienced help along the way.