There are many things to consider to capture the best bread machine buy. Our bread machine buying guide outlines features to  consider for your purchase.
Loaf Size
What size loaves will the bread maker make? 1, 1.5, 2.0, 2.5 lb loaves. I guess a better way to think of this is in terms of slices. A typical loaf of bread has 20 slices. Roughly and depending on how thick or thin you slice your bread the number of pounds equates like this:
1.0 lb Loaf = 8 slices
1.5 lb Loaf = 12 slices
2.0 lb Loaf = 16 slices
2.5 lb Loaf = 20 slices
Viewing Window
Lets you look at bread while cooking. If you are opening the lid frequently this will affect temperature and thus affect the quaity of the bread.
Machine Size
If you are shy of counter space, you may want to consider one of the smaller machines. As well, some are a bit heavier than others so if you have to lift it into an overhead storage cabinet, you should consider this.
Accessories
Does your unit come with measuring spoons & cups?
Special Pans
Does your unit come with special pans such as baguette baking pans.Typically loaf pans are rectangular in shape. They are also available with square pans and also cylindrical in shape. The pan surfaces are normally non stick. I personally prefer the traditional rectangular loaf.
Add-Ingredients Signal
If you plan on making special bread such as bread with nuts or other special ingredients, then consider one with a timer that will beep and remind you when to add your ingredients.
Rapid Bake Option
If you have a big family and you are less concerned with how fancy you can make your bread and are more interested in how many loaves of bread you can cook each day, then make sure you buy one with a rapid bake option.
Pre-programmed settings
Take note of what programed features your breadmaker has.
Dough Cycle
Some bread makers have the ability to make the dough without cooking it which is useful for making pizza dough.
Crust Control
Is a useful feature if you want to control how light or dark your crust will be.
Types of Dough
What types of dough can my bread maker produce? The most basic model has settings for whole wheat, multigrain and white bread. Can my machine prepare dough for pizza or a bagel ?
Resume Function
If the power goes out in your house while cooking bread some units have a resume function that will restart the breadmaker at the appropriate stage so it will still complete successfully.
Delay Timer
Of course bread tastes best when it is still warm so if this is important to you look for this feature to keep your bread warm and to determine the delay time for starting the process.
Fast Bake Option
If you are the type that just wants simple fast delicious bread and do not want anything fancy then look for this feature.
Preheat Cycle
Some machines require a period of time to preheat before you start. Some can be longer than others.
Breadmaker Support
What is the customer service like?
Are the parts easily available if something breaks?
What is the warranty period?
Consider all of these functions and options so you end up with the best bread machine buy! Learn how to make bread with a bread machine!
All Post

Air Fryer

Baby Food Maker

Best Lists

Blender

Bread Maker Machine

Bread Slicer

Cooking Tips

Deals

Electric Mixer

Food Processor

Food Slicer

Food Steamer

Grain Mill Grinder

Guides

Instant Pot

Kitchen Gadget

Knive

Meat Slicer

Microwave Oven

Recipes

Reviews

Slow Cooker

Toaster
Zojirushi's product is one of the best bread machines on the market because it's simple, thorough and effective. Each machine…
Standing on top of the "hot" list of today's diet fads is the gluten-free diet. Especially, people with certain medical…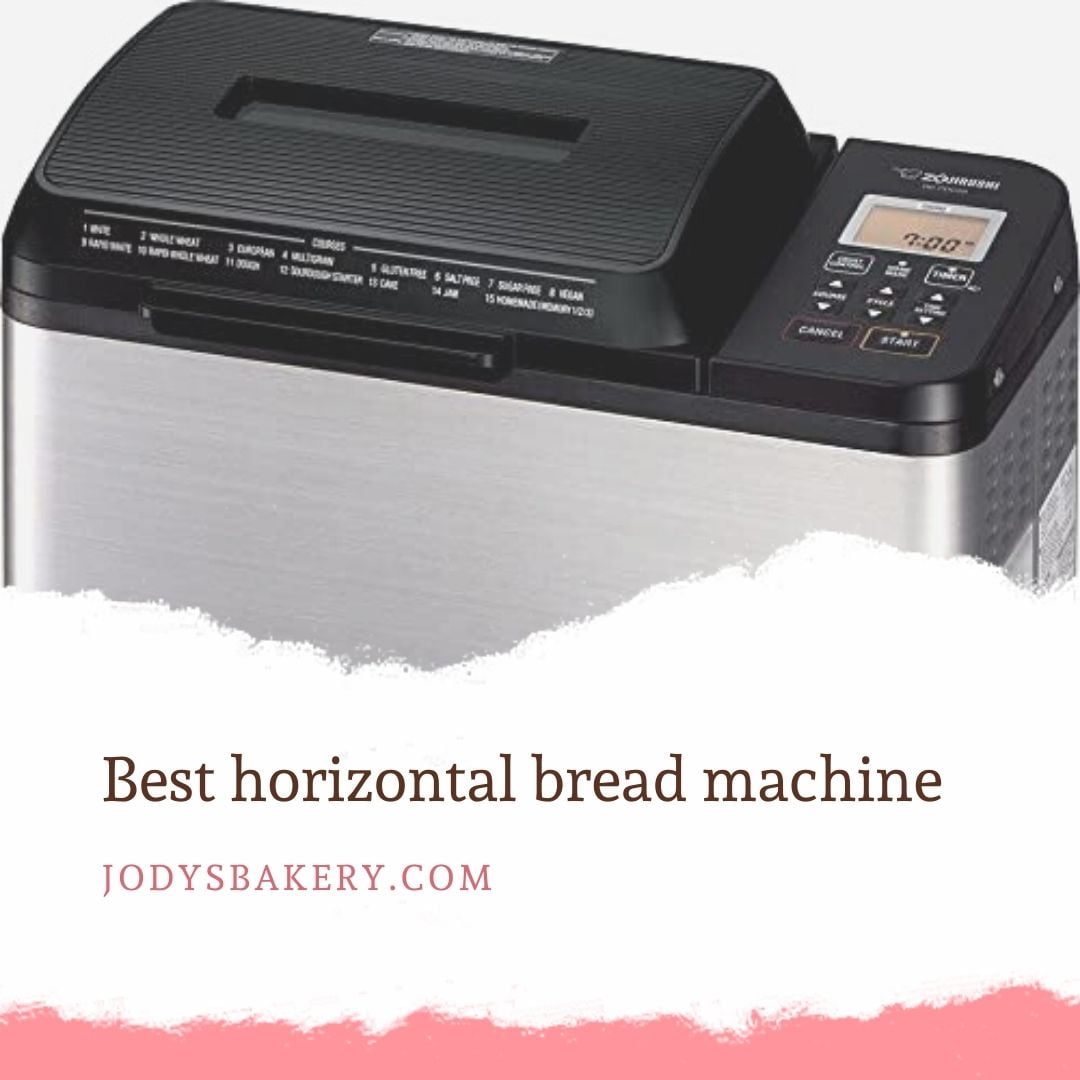 Everyone loves bread; some like store-bought bread while some like to bake their own. There is nothing quite like waking…
Why Trust Us
You will find what you are looking for at Jody's Bakery. From classic to luxury brands, you'll find both. We will help you to select appliances that fit your needs, budget and lifestyle. Whether you want to stop by to learn more — or plan to make a major purchase — we'll treat you like family and assist you every step of the way. Shop with us today to receive friendly and experienced help along the way.