Besides making fresh homemade bread, bread machines can also be used to make wonderful recipes such as jams and jellies, cakes, pasta, granola and more. All it takes is a bit of reading in your instruction manual and familiarizing yourself with your bread maker's control panel. One of the best features about a bread machine is that it does all of the hard work for you by kneading the dough. There are numerous recipes online to use if you cannot find one in your bread machine manual. 
Banana Bread – Making banana bread with your bread machine is quick and easy. Simply place all of your ingredients into the bread pan and let the machine mash the ingredients together. After the mixing is done, press stop, and then choose bake. Check out this tasty banana bread recipe.
Granola – Eat healthy with granola bread or by making your own granola. Include nuts and dried fruit in your dough to make it tastier and more delicious.  Also, if your bread machine has a jam setting then you can make healthy granola without any preservatives. Set your machine's timer and temperature and wait for a few minutes for an instant yummy and healthy granola.
Dough – Dough is simple and easy with the help of your bread machine. Your bread machine manual will provide you the list of ingredients for this recipe. Simply add them all, in order, to the bread machine and select the dough cycle. With the cue of the end timer you can then take it out and shape your dough into making your favorite baked goods. Bread machine pizza dough is also aways a hit!
Cakes – Instant cake for you and for your family is easy with your bread machine. There are machines that have cake settings, although if yours does not then the 'rapid' setting is fine. Just place your ingredients and cake mix into the pan, make your selection on the control panel, then just sit back and relax.
Bagels – After making the dough in your bread machine, place the dough onto a lightly floured surface and let rise. Shape your dough pieces and let rise a bit more, then carefully boil the pieces, bake in the oven, and you will have sweet, chewy bagels. Try experimenting by adding berries or raisins into your bagels.
Rolls – Dinner rolls in a bread maker are easy to make, are always a hit and will taste better than any store bought rolls. Place all of the ingredients in your bread machine in the order as suggested in your manual and select the dough setting on your bread maker. Next, turn the dough out on a floured surface; shape into balls and bake. If you can't find your manual for the recipe, there are numerous recipes online for bread maker dinner rolls. Tip: If you enjoy your rolls with soft sides and a lightly golden brown top, then place the rolls close to one another on the baking pan.
Pastries – Making pastries has never been easier. Your bread machine can also be used to prepare pastry dough.  It is as simple as adding your ingredients in the proper order to your bread pan and pressing the correct buttons on your control panel. Try your hand at making some flaky croissants or danish pastries.  
Pasta – Homemade fresh pasta is now possible and is not messy to make with a bread machine. Making pasta is as simple as adding flour, salt, oil, and eggs to your bread machine and selecting the dough setting on the control panel. When the pasta is done, you can either feed it through a pasta maker or cut it up yourself. At this point your pasta can be dried on a floured baking sheet or cooked in salted boiling water and served with your favorite pasta sauce. Fettuccine and lasagna noodles are the easy to make and are the more popular options to make with a bread maker.
Bread Pudding – Achieving the desired texture for your bread pudding is simple and easy since bread machines have "bake" and "cake" settings. After putting all ingredients into the pan, press the proper settings and then just wait until it's ready.
Cinnamon Rolls – The first step in making cinnamon rolls is making the dough. After you have added your brown sugar and cinnamon, follow the instructions to complete the recipe by baking in an oven. See our step-by-step guide for making cinnamon rolls. This clone recipe for a cinabonon  rolls is also unbelievable.
Jams and Jellies – If you thought your bread machine is only for recipes that involve baking, think again because you can also make jams and jellies with it.
Gluten Free Bread – Some bread makers have  a convenient built-in function specifically for baking gluten free bread. Check out some of our bread maker reviews that have the gluten free function.
Meat Loaf – Yes even meatloaf! Try Oprah's Turkey Meatloaf. As you can see, bread machines are not just for baking bread anymore but are an economical, versatile, must-have kitchen appliance.
All Post

Air Fryer

Baby Food Maker

Best Lists

Blender

Bread Maker Machine

Bread Slicer

Cake pop maker

Cooking Tips

Deals

Electric Mixer

food dehydrator

Food Processor

Food Slicer

Food Steamer

Grain Mill Grinder

Guides

Instant Pot

Kitchen Gadget

Knive

Meat Slicer

Microwave Oven

Pasta Maker

Recipes

Reviews

Slow Cooker

Toaster

Toaster Oven

Waffle maker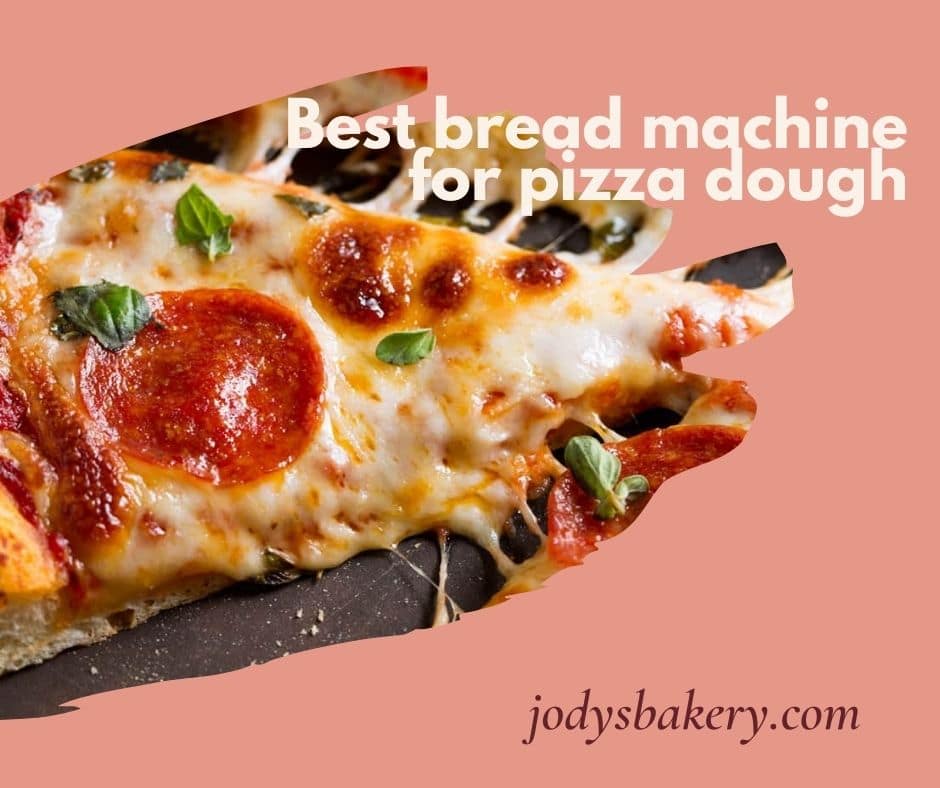 Have you ever watched someone knead the dough on TV or your phone and thought to yourself that you could…
Standing on top of the "hot" list of today's diet fads is the gluten-free diet. Especially, people with certain medical…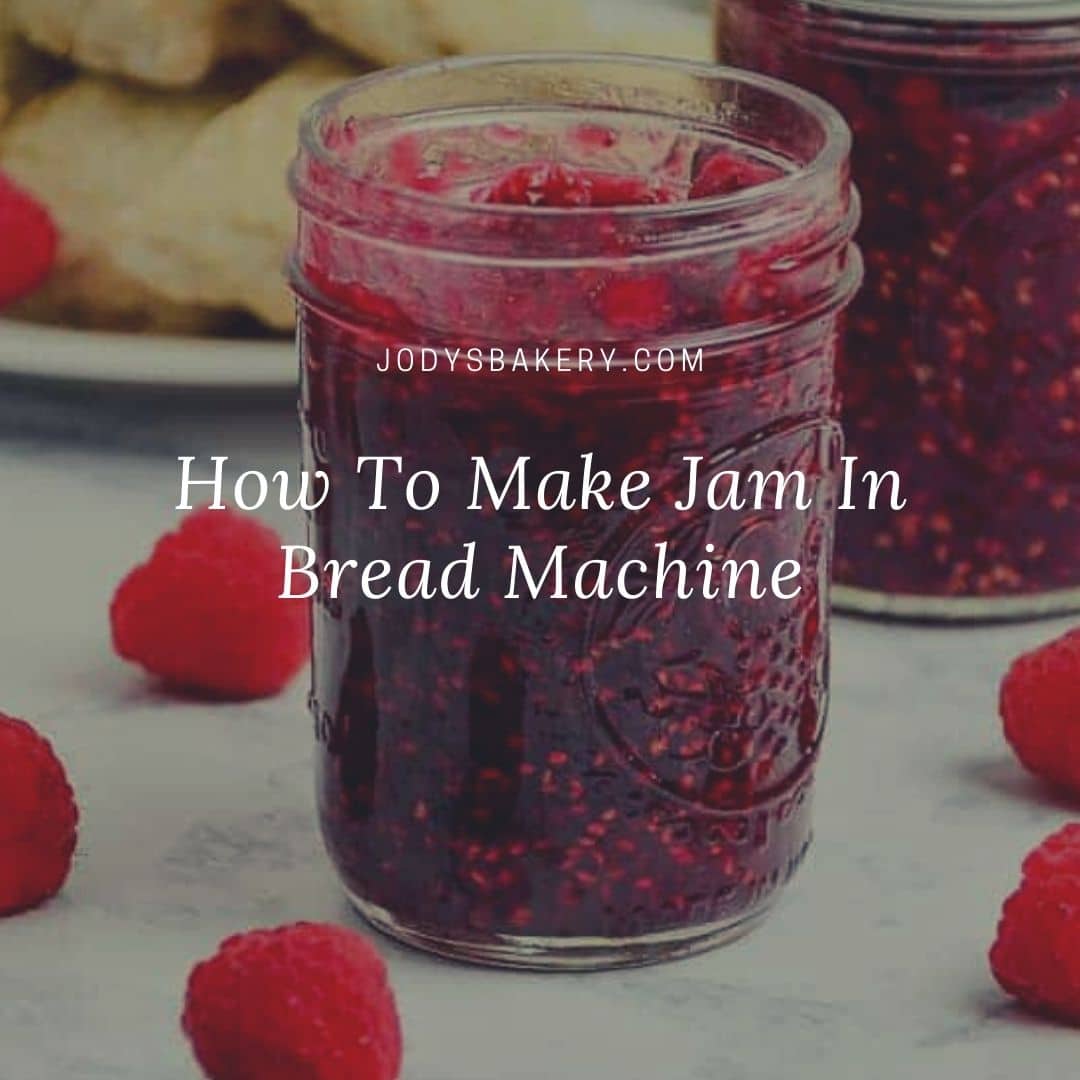 Making jam in a bread machine is easy and convenient, and it allows you to control the sugar content and…
Dinner rolls are a classic accompaniment to any meal, and they are even better when they are made in a…
This bread machine recipe for banana bread helps you to create delicious banana bread easily! Also, since you are using…
If you are looking for a recipe for sourdough bread in a bread machine, then this recipe is for you!…
Why Trust Us
You will find what you are looking for at Jody's Bakery. From classic to luxury brands, you'll find both. We will help you to select appliances that fit your needs, budget and lifestyle. Whether you want to stop by to learn more — or plan to make a major purchase — we'll treat you like family and assist you every step of the way. Shop with us today to receive friendly and experienced help along the way.