Your bread machine guide will help you make great bread, run quietly and prolong its life. Bread machines started to become a popular small appliance in the 1990′s. Bread machines enable people to enjoy the pleasure of freshly baked bread with less effort. The aroma and taste of fresh-baked bread is hard to match. Traditional homemade bread requires hours of preparation and hands on attention from start to finish. A bread machine mixes, kneads, and bakes the dough. It is like a miniature oven that makes a single loaf of bread.Careful cleaning after each use will keep these small appliances running smoothly.
Parts of a Bread Machine
Bread machines have three main parts. Understanding how the parts function will help owners understand why maintaining the machine is important.
Bread Machine Body: A damp cloth can be used to clean the outside of the machine.
Bread Basket or Bucket: This is where the dough gets mixed and baked.
Paddle: The bread machine paddle is what  kneads the dough.
The bread basket and the paddle are the parts that come in contact with the bread dough. Most bread maker parts have a non-stick surface. The non-stick surface does not cut out the need for clean up but makes it easier.
Cleaning The Basket & Paddle
The first step is to unplug the bread machine and let it cool.
When the machine is cool remove the bread basket from the bread maker.
Use a wooden spoon or plastic spatula to remove baked on lumps of bread dough. This happens when bread over rises and sticks on cover and sides of bread maker.
Use a damp cloth, sponge or plastic scrubber to wipe the inside of the bread basket. Fill the basket with warm soapy   water using a mild dish detergent but do not let it sit and soak.
Cleaning the paddle is important. The outer surface with its non-stick finish will clean up easily. Remove any dough from under paddle. It is important to check inside the paddle to make sure it is clean. Use a soft cloth to get inside removing any crumbs and particles. Dry the paddle.
Remove any crumbs or left over flour from the inside of the bread maker oven. To avoid damage to heating element do not pour water into oven cavity. Sweeping the inside of oven with a pastry brush will help remove loose crumbs. Use any damp, non-abrasive cleaning cloth to wipe off stuck on particles. Carefully dry the oven cavity.
Clean the glass top with glass cleaner and non-abrasive cloth. Rinse or wipe dry with clean cloth.
Assemble the parts of the bread machine so it is ready for the next use.
Storing Your Bread Machine
Store a bread making machine in a cool dry place. Placing a bread machine cover over the bread maker will keep it protected from dust accumulation. Storing the bread making machine safely in a cabinet, cupboard or pantry will cut down on counter top clutter and insure increased protection.
Additional Tips To Care For Your Bread Machine
Drying all pieces of the bread machine is imperative to avoid rust.
Do not use dishwasher to clean any part of a bread making machine.
Do not use abrasive sponges, cloths or cleansers on any parts of a break making machine.
Soaking parts of bread making machine for more than 30 minutes is not recommended. Excessive soaking will cause rust and corrosion of break maker parts.
Safety
Read the bread maker manual and follow all instructions. The manual generally has tips, safety instructions as well as recipes. Also do not use the delay cycle if you are using perishable ingredients such as milk, eggs or cheese. These can spoil if they sit too long creating bacteria and give you food poisoning.
All Post

Air Fryer

Baby Food Maker

Best Lists

Blender

Bread Maker Machine

Bread Slicer

Cake pop maker

Cooking Tips

Deals

Electric Mixer

food dehydrator

Food Processor

Food Slicer

Food Steamer

Grain Mill Grinder

Guides

Instant Pot

Kitchen Gadget

Knive

Meat Slicer

Microwave Oven

Pasta Maker

Recipes

Reviews

Slow Cooker

Toaster

Toaster Oven

Waffle maker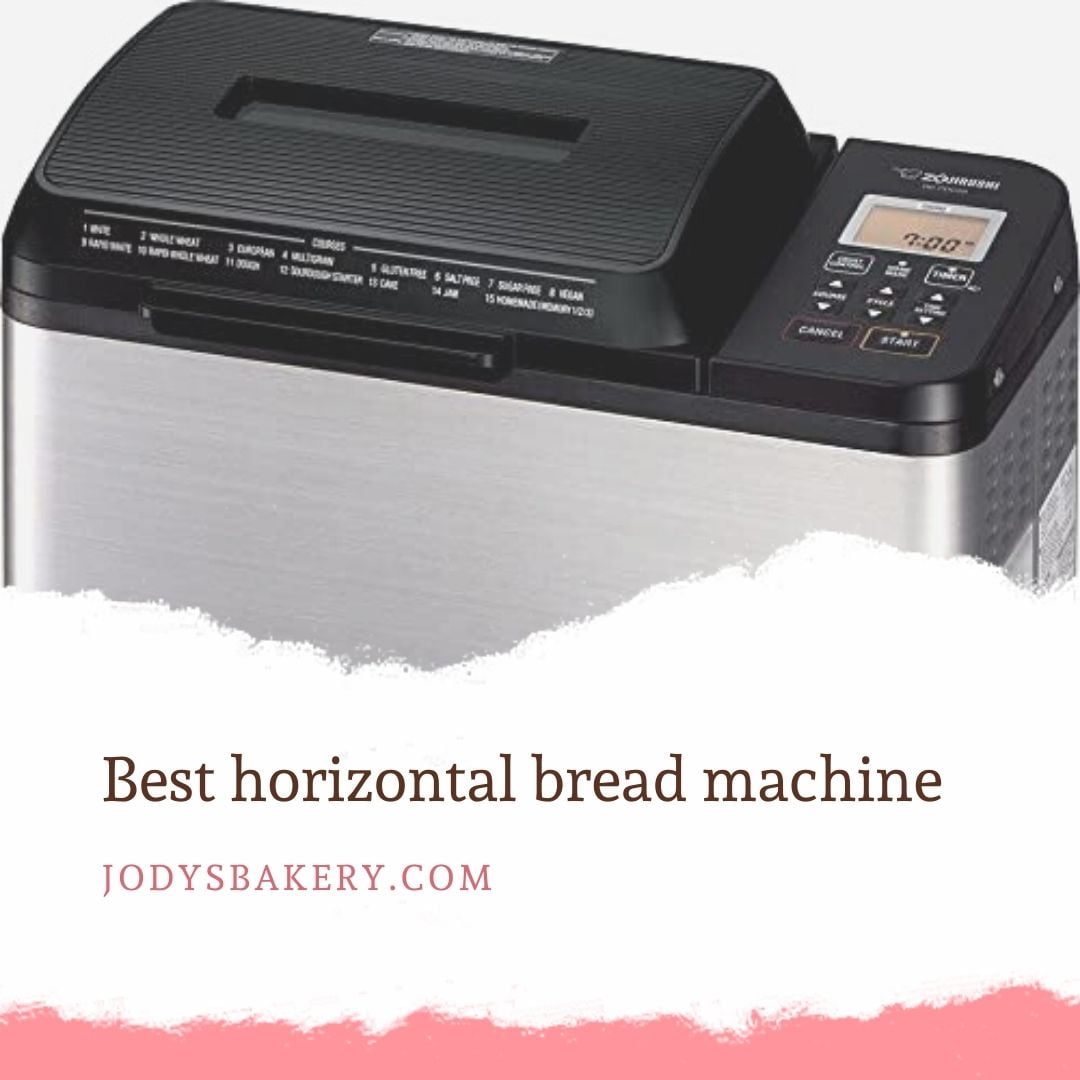 Everyone loves bread; some like store-bought bread while some like to bake their own. There is nothing quite like waking…
Zojirushi's product is one of the best bread machines on the market because it's simple, thorough and effective. Each machine…
Paddle removal is an important step in the bread making process. When should you remove the paddle? What happens if…
Why Trust Us
You will find what you are looking for at Jody's Bakery. From classic to luxury brands, you'll find both. We will help you to select appliances that fit your needs, budget and lifestyle. Whether you want to stop by to learn more — or plan to make a major purchase — we'll treat you like family and assist you every step of the way. Shop with us today to receive friendly and experienced help along the way.