Croissants are a delicious French pastry that are typically made by hand, but it is possible to make them using a bread maker. Making croissants in a bread maker is a great option for those who don't have the time or skills to make them from scratch.
Croissant dough is made with a combination of flour, butter, yeast, sugar, and salt, and requires a series of rolling and folding steps to create the flaky, buttery layers that croissants are known for.
With the help of a bread maker, you can simplify this process and create homemade croissants that are sure to impress.
Why should you use a bread maker for making croissant?
Using a bread maker for making croissants has several advantages:
Convenience: Making croissants by hand can be a time-consuming and labor-intensive process. Using a bread maker simplifies the process and saves time, as the machine does most of the work.
Consistency: A bread maker ensures that the dough is mixed and kneaded evenly, resulting in a consistent texture for the croissants.
Precise temperature control: Croissant dough requires precise temperature control during the proofing and butter layering process. A bread maker with a dough function maintains the ideal temperature throughout the entire process, ensuring that the croissants come out perfectly every time.
Easy to customize: Bread makers allow you to customize the recipe to your liking, whether you want classic croissants or ones with different flavors or add-ins.
Cost-effective: Making croissants at home is generally cheaper than buying them from a bakery or store, especially if you plan on making them regularly.
Overall, a bread maker makes the croissant-making process more convenient, consistent, and cost-effective, while allowing for customization and control over the ingredients. This makes it a great option for anyone looking to make delicious, homemade croissants.
How to make croissant in a bread maker
Making croissants in a bread maker involves several steps:
Ingredients:
2 cups of all-purpose flour
1/4 cup of granulated sugar
1/2 teaspoon of salt
2 teaspoons of active dry yeast
1/2 cup of cold unsalted butter, cut into small pieces
1/2 cup of cold water
1/4 cup of cold milk
Instructions:
In the bread maker pan, add the flour, sugar, salt, and yeast. Mix the ingredients together.
Add the cold butter pieces to the pan and use the bread maker's "dough" setting to mix the butter into the flour mixture until it resembles coarse crumbs.
Slowly add the cold water and milk to the mixture and mix it with the dough hook until a smooth dough forms.
Once the dough has been kneaded, remove it from the bread maker and place it on a lightly floured surface. Roll the dough into a rectangle and fold it in thirds, like a letter. Turn the dough 90 degrees and roll it out again. Fold it in thirds again and wrap it in plastic wrap. Refrigerate the dough for at least an hour.
After the dough has chilled, take it out of the refrigerator and roll it out again into a rectangle. Cut the dough into triangles, and then roll each triangle from the wide end to the narrow end, shaping it into a croissant.
Place the croissants on a baking sheet lined with parchment paper and allow them to proof for 30 minutes in a warm place.
Preheat the oven to 375°F (190°C) and brush the croissants with an egg wash. Bake the croissants for 15-20 minutes, or until they are golden brown.
Once the croissants are done, remove them from the oven and let them cool for a few minutes before serving.
Making croissants in a bread maker is a great way to enjoy this delicious pastry without all the time and effort required for making them by hand. Enjoy your homemade croissants with a cup of coffee or tea for a perfect breakfast or snack.
Tips for making croissant in a bread maker
Here are some tips to keep in mind when making croissants in a bread maker:
Use cold butter: It's important to use cold butter when making croissant dough in a bread maker. This will ensure that the butter stays in small pieces and creates those delicious layers in the croissant dough.
Check the dough consistency: Keep an eye on the dough as it's mixing in the bread maker. If the dough seems too dry, add a little more water. If it seems too wet, add a little more flour. The dough should be smooth and elastic.
Chill the dough: Chilling the dough in the refrigerator for at least an hour before shaping and baking will help the croissants hold their shape and rise properly.
Roll and fold the dough properly: Follow the rolling and folding steps carefully to create those flaky, buttery layers in the croissant dough.
Let the croissants proof: After shaping the croissants, let them proof for at least 30 minutes in a warm place. This allows the dough to rise and creates a light, airy texture in the croissants.
Brush with egg wash: Brushing the croissants with an egg wash before baking will give them a shiny, golden brown crust.
Bake at the right temperature: Bake the croissants at the correct temperature to ensure they cook evenly and don't burn.
Making croissants in a bread maker can take some practice, but with these tips, you can create delicious, homemade croissants that are sure to impress.
All Post

Air Fryer

Baby Food Maker

Best Lists

Blender

Bread Maker Machine

Bread Slicer

Cake pop maker

Cooking Tips

Deals

Electric Mixer

food dehydrator

Food Processor

Food Slicer

Food Steamer

Grain Mill Grinder

Guides

Instant Pot

Kitchen Gadget

Knive

Meat Slicer

Microwave Oven

Pasta Maker

Recipes

Reviews

Slow Cooker

Toaster

Toaster Oven

Waffle maker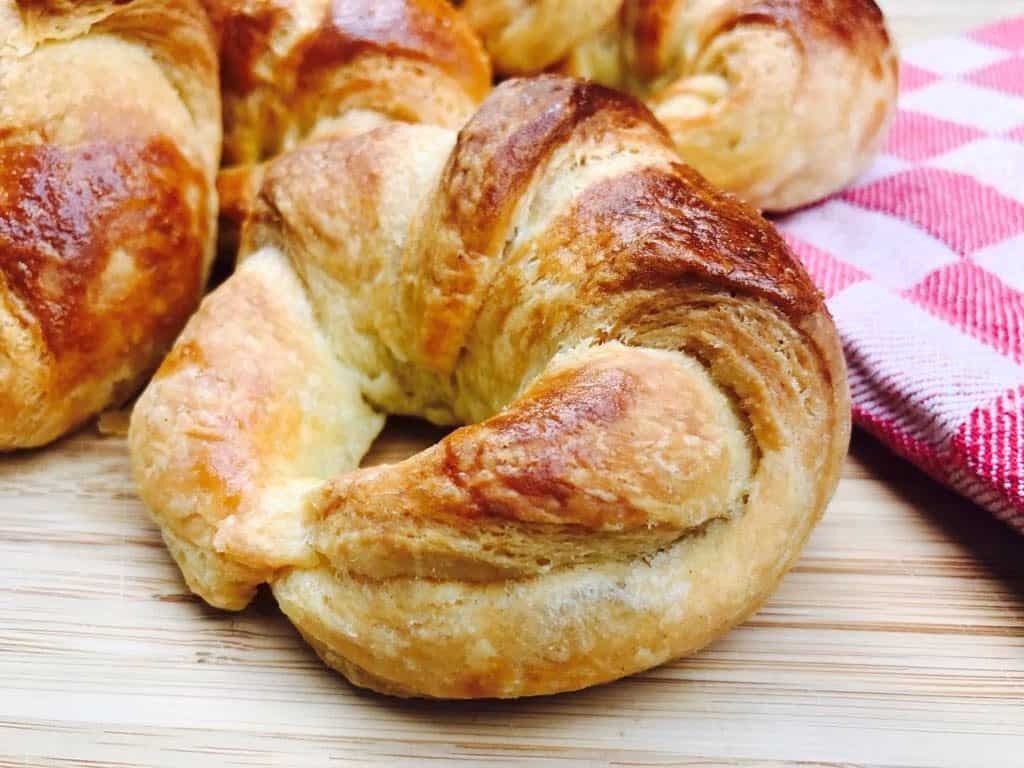 Bread machine croissants are a type of pastry that is made using a bread machine. Croissants are a popular pastry…
Kalamata olive bread is a type of bread that is flavored with Kalamata olives, which are a type of Greek…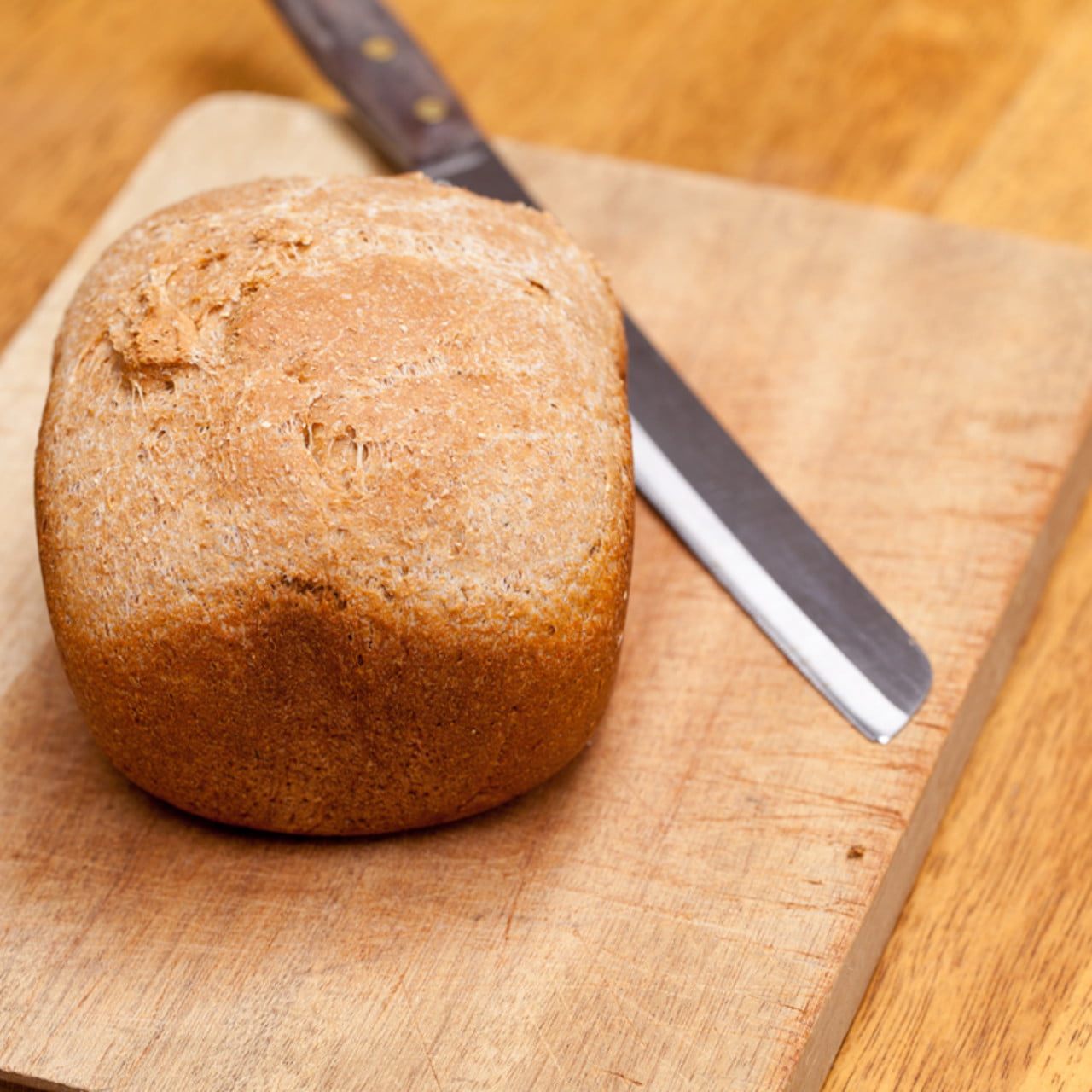 Bread machine crusty French bread is a delicious, homemade bread that can be made easily using a bread machine. This…
Why Trust Us
You will find what you are looking for at Jody's Bakery. From classic to luxury brands, you'll find both. We will help you to select appliances that fit your needs, budget and lifestyle. Whether you want to stop by to learn more — or plan to make a major purchase — we'll treat you like family and assist you every step of the way. Shop with us today to receive friendly and experienced help along the way.