Easy Steps And Tips To Follow For Safe Food Processor Use
A food processor is an electrical appliance that operates with fast moving and sharp blades and discs. Like other electrical equipment, a food processor should always be handled with care. Follow these safety tips to protect you and your family from misuse and harm.
The food processor's blades and discs are very sharp and should be handled and stored carefully. When connecting the motor shaft or stem to the processing unit, always place the blades and discs on flat, stable surfaces to minimize potential contact with them.
Make sure the work bowl is securely locked before placing blades or discs on the motor shaft.
Make sure that the blade or disc is all the way down on the bottom of the motor shaft or stem. There should be no space between the blade or disc and the bottom of the shaft.
Never put food or other ingredients into the work bowl until the blades and discs are securely in place.
Always use the pusher or food plunger to move food into the work bowl and into the spinning blades or discs. Never put your fingers into the feed tube or work bowl while it is in operation.
Make sure the blade or disc has stopped spinning before you remove the cover from the work bowl.
Make sure the food processor is turned off and unplugged from the electrical outlet before removing food, changing parts or cleaning it.
After your food processing is done, first remove the work bowl from the processor's base before removing any blades or discs.
Follow these food processor operational tips to easily, effectively and, most importantly, safely operate your food processing appliance:
The food processor's blades and discs operate and move at high speeds. Make sure your hands and kitchen utensils, like spatulas or wooden spoons, are kept away from the moving blades and discs when processing food. Only insert your hands or kitchen utensils into the food processor after the machine is off and unplugged.
While slicing, shredding or operating the processor, do not use your hands to push food down into the food processor's feed tube. Always use the unit's pusher or plunger.
Always make sure the processor's motor has completely stopped before removing the food bowl cover.
Do not store blades or discs on the unit's shaft. Blades and discs should only be placed on the shaft when the bowl is properly locked in place and the processor is ready to be used. Blades and discs are the same as sharp knives. Store them safely with your knives, out of the reach of children.
Be sure the food bowl cover and feed tube are securely locked in place before operating the food processor.
All Post

Air Fryer

Baby Food Maker

Best Lists

Blender

Bread Maker Machine

Bread Slicer

Cake pop maker

Cooking Tips

Deals

Electric Mixer

food dehydrator

Food Processor

Food Slicer

Food Steamer

Grain Mill Grinder

Guides

Instant Pot

Kitchen Gadget

Knive

Meat Slicer

Microwave Oven

Pasta Maker

Recipes

Reviews

Slow Cooker

Toaster

Toaster Oven

Waffle maker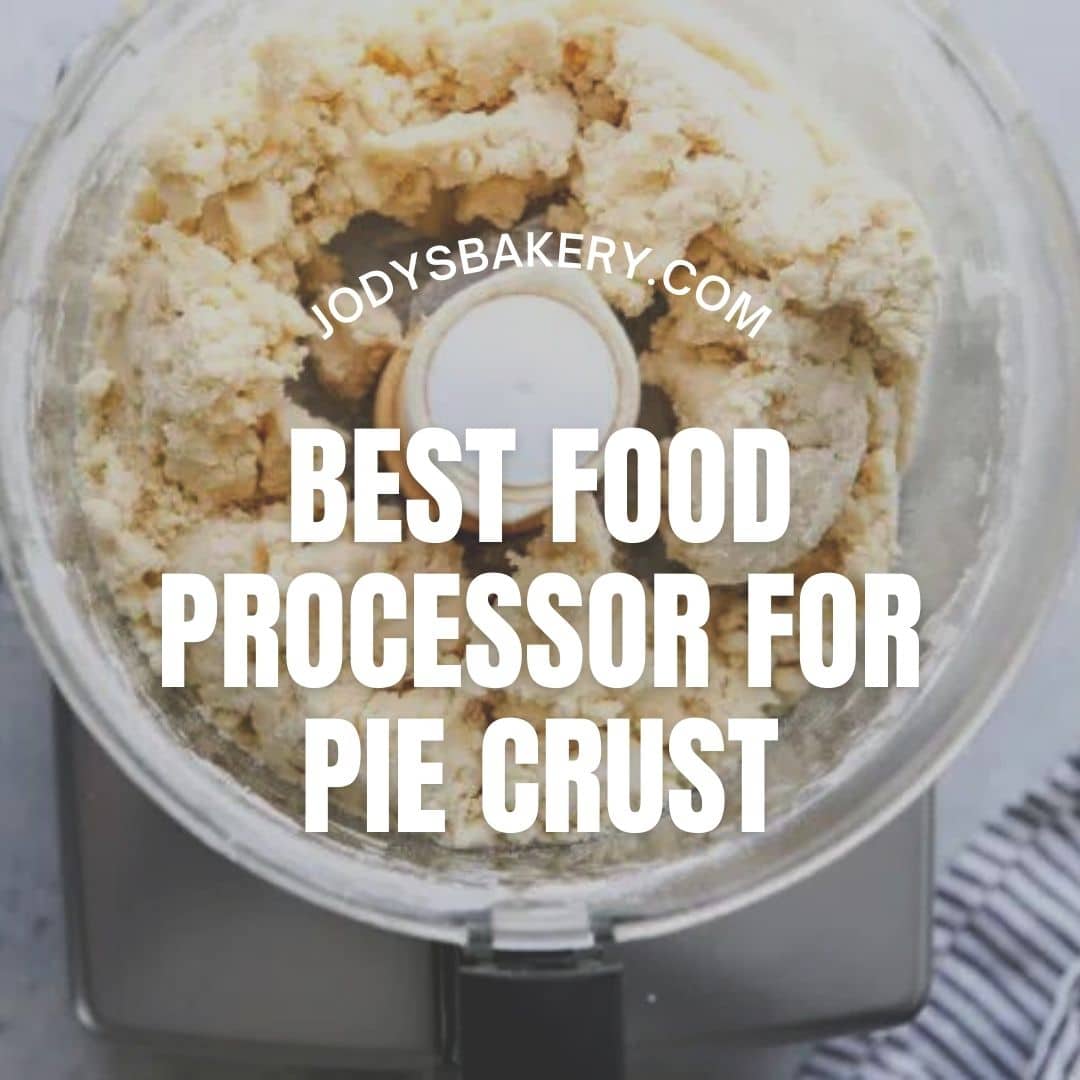 Pie crusts are one of the most important components of pies. They provide a sturdy foundation for the filling and…
Anyone who has ever tried to make dough by hand knows that it can be a real pain. Not only…
There are a lot of reasons why you might want to make your own nut butter. You're trying to avoid…
Why Trust Us
You will find what you are looking for at Jody's Bakery. From classic to luxury brands, you'll find both. We will help you to select appliances that fit your needs, budget and lifestyle. Whether you want to stop by to learn more — or plan to make a major purchase — we'll treat you like family and assist you every step of the way. Shop with us today to receive friendly and experienced help along the way.