Prepare time: 5 min
Cook: 8 hours
Ready in: 8 hours and 5 min
If you want to have a beautiful as well as refreshing cocktail at your little party at home, you may try to make the recipe of Frozen Rosé written below.
How to make Frozen Rosé
The freezing time of the Frozen Rosé takes around 6 hours or more. To shorten the time, you may freeze the rose wine the night before and use it at day or vice versa. 
Besides, the remaining ingredients needed to make this cocktail are also pretty easy to find. To make some at home, simply follow the recipe below from the beginning until the end.
Ingredients:
A bottle of rose or around 750 ml, pick a dry rose that is much darker and heavier
100 gr sugar
100 ml water
200 gr strawberries, cut into four pieces of each
40 ml of lemon juice
200 gr of ice cubes
Directions:
Firstly, prepare a large sheet pan for around 9×13 sized. Then, place the rose wine in it and store in the freezer for around 6 hours or more. When 6 hours have passed, you may continue to heat the water over medium heat until it boils. Next, copy the following step below.
While heating the water, you may also add another ingredient in it, like the sugar. After that, lower the heat into low and stir the ingredients until they are completely combined. Also, make sure that the sugar is thoroughly dissolved and smoothly combined with the water.
Now, your simple syrup is done. To continue, add the strawberries pieces into the simple syrup mixture. Stir and cook for around 30 minutes until the strawberries are completely cooked and combined with the mixture. Also, make sure that the mixture gets the strawberry flavor from the fruits.
Next, prepare a bowl or cup and place the strawberry syrup in it. While pouring it, don't forget to add a sieve on top. 
Thus, you will pour the strawberry through the sieve. However, no need to mash the strawberries since you can save them and combine with the ice cream.
When it is done, place the syrup in a fridge to chill for around 30 minutes. 
After that, prepare a blender and fill with some ingredients in it, like the strawberry syrup, lemon juice, ice cubes and frozen wine. Process these ingredients until they are completely combined.
When your Frozen Rosé is ready to enjoy, make sure you pour it into the prepared cocktail glasses immediately. In the end, you will get a soft pink color that is not only beautiful but also tastes amazingly delicious.
All Post

Air Fryer

Baby Food Maker

Best Lists

Blender

Bread Maker Machine

Bread Slicer

Cake pop maker

Cooking Tips

Crepe maker

Deals

Deep Fryer

Electric Mixer

food dehydrator

Food Processor

Food Slicer

Food Steamer

Grain Mill Grinder

Grill

Guides

ice cream maker

Instant Pot

Kitchen Gadget

Knive

Meat Slicer

Microwave Oven

Pasta Maker

Recipes

Reviews

Sandwich maker

Slow Cooker

Toaster

Toaster Oven

Waffle maker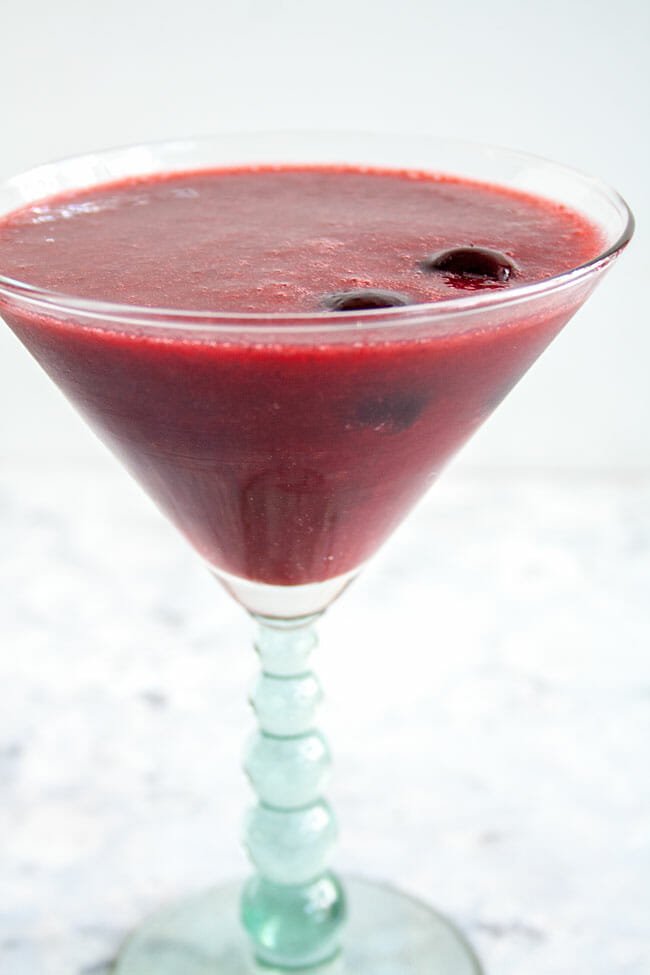 Prepare time: 3 min Cook: 7 min Ready in: 10 min If you are a big fan of this cute…
One of the most significant recent successes in kitchen technology is the blender, which is helpful in the home, especially…
How can you put frozen fruit into the blender? This depends on the quality of your blender. Technically, no, it…
Why Trust Us
You will find what you are looking for at Jody's Bakery. From classic to luxury brands, you'll find both. We will help you to select appliances that fit your needs, budget and lifestyle. Whether you want to stop by to learn more — or plan to make a major purchase — we'll treat you like family and assist you every step of the way. Shop with us today to receive friendly and experienced help along the way.