There is no need to purchase barbecue sauce from a store when you can make it at home using a blender. But how can BBQ sauce be made in a blender? 
Place all the ingredients in a blender. Afterward, if necessary, add optional ingredients and adjust the seasonings. This article will elaborate on the barbecue sauce recipe and blender preparation. Continue reading to discover! 
Why Should You Blend Your Bbq Sauce? 
A blender is an indispensable tool for all cooks and chefs. For the following reasons, you will find this tool to be beneficial when making barbecue sauce: 
Timesaving 
Blenders that save time may save you a great deal of time. Combine all ingredients in the jug, secure the lid, and press "Start." Even most smoothies can be made with the blender in less than five minutes. If you wish to prepare sauce, you will wait less time. 
Simple cleaning 
This tool is straightforward to clean. After blending the sauce, the remaining task is to clean the jug. Some models require handwashing of the jug. Nonetheless, the washing time can be at most five minutes. 
Versatile 
A blender is capable of more than just making sauces. This tiny kitchen appliance can also prepare dips, soups, salsa, and many other foods. It is pretty adaptable and takes up little space in your home. 
What Ingredients Are Required to Make Bbq Sauce in a Blender? 
The sauce is an essential component of any barbecue party. It is available in a variety of flavors, but these are the vital components of a traditional barbecue sauce: 
Tomato puree or ketchup can be used in a barbecue sauce, but ketchup gives the sauce a more traditional consistency. 
Apple cider or white distilled vinegar is the best option for vinegar. 
Sugar: brown sugar, granulated sugar, honey, or molasses may be used. All can be used to sweeten your barbecue sauce. 
Onions: both onion powder and chopped onions can be used. 
Use lemon juice as a finishing touch to brighten the sauce. 
You can alter the flavor of your barbecue in numerous ways to suit your tastes. The following are examples of variants: 
Add sweeteners, such as sugar or honey, to the sauce if you prefer it sweet. 
There are two ways to increase the spiciness of your sauce: add roasted pepper while caramelizing the onions or add cayenne pepper to the remaining ingredients. 
To make your barbecue sauce smokey, add a small amount of liquid smoke while cooking. 
A few drops of vinegar or lemon juice can make the sauce tangier. 
How To Make BBQ Sauce In A Blender? 
The use of a blender can save time and effort. Therefore, the process of making barbecue sauce is straightforward. Follow these procedures: 
Begin by caramelizing the onions over a low flame for approximately twenty minutes. 
After adding garlic, cook for an additional one to two minutes. Stir occasionally. 
Then, add the remaining ingredients and simmer for approximately ten minutes while stirring. 
Put all ingredients in a blender and puree until smooth. 
Enjoy after finishing with a butter whisk. 
Blender Tips for Making BBQ Sauce 
The blender is effective at preparing sauce. Listed below are some additional tips to help you make the most of your tool and dressing: 
The sauce can be prepared three days in advance. The more time that passes, the more flavors will develop. 
Pour the required quantity into a mini saucepan and heat over low heat to reheat. 
Cover the sauce and place it in the refrigerator if you wish to store it. It has a lifespan of ten days. 
You can substitute garlic and onions with powder or granules. 
Add tomato paste to thicken it if you prefer tomato puree to ketchup. 
If the sauce is over-blended, it will lose its color. 
This barbecue sauce recipe pairs well with pork, chicken, and beef. 
How To Select A Blender for Making BBQ Sauce 
Are you searching for the best possible sauce blender? Consider the following characteristics of a decent sauce blender. 
Speed control 
The essential characteristic of a sauce blender must be variable speed control. This feature permits precise control over the final product's texture. Some prefer chunkier sauces, whereas others prefer pureed sauces. Even if you require both, the speed control on a blender will yield the best results. 
Pulsing 
In terms of speed, any blender can pulse if the on/off switch is activated quickly enough. Nonetheless, this method is inconvenient and not the most effective option for the mechanism. 
Having a specialized pulse mode blender is ideal if you need to chop light on specific foods. In addition to the variable speed settings, the blender provides additional control for the most delicate ingredients, which you may mistakenly liquefy rather than chop. 
Heat resistance 
Heat resistance is significant when preparing sauce. You do not want potentially toxic substances to find their way into your blended sauces. If the blender jar is not sturdy, this could quickly occur. 
Additionally, you want the blender to stay on the rails! If the blender cannot withstand heat, pressure could build up inside. 
Frequently Asked Questions 
Here are some frequently asked questions about using a blender to make barbecue sauce. They are also your concerns. 
Please place the hot sauce in a blender.
When hot sauces are pureed in a blender, they may expand and burst, increasing pressure that may cause the top to blow off.
After stir-frying the sauce, you must allow it to cool before placing it in a blender. 
Is it less expensive to make homemade bbq sauce than to purchase it? 
DIY barbecues are certainly less expensive than store-bought alternatives. Additionally, you can modify the flavor to your liking. 
Can I use a food processor to make bbq sauce? 
Yes, you can. However, additional steps are required, making the cooking process more complicated. Using a blender to prepare the sauce is the simplest method currently available. 
Conclusion 
We have provided you with instructions for making barbecue sauce in a blender. This tool will save you considerable time and effort. Place your preferred ingredients in the jar and let the blender do its job. Undoubtedly, the outcome would be smooth, evenly blended, and appealing. 
With any luck, you will find this helpful article. If you require additional information, feel free to inquire. We appreciate your following this post! 
All Post

Air Fryer

Baby Food Maker

Best Lists

Blender

Bread Maker Machine

Bread Slicer

Cooking Tips

Deals

Electric Mixer

Food Processor

Food Slicer

Food Steamer

Grain Mill Grinder

Guides

Instant Pot

Kitchen Gadget

Knive

Meat Slicer

Microwave Oven

Recipes

Reviews

Slow Cooker

Toaster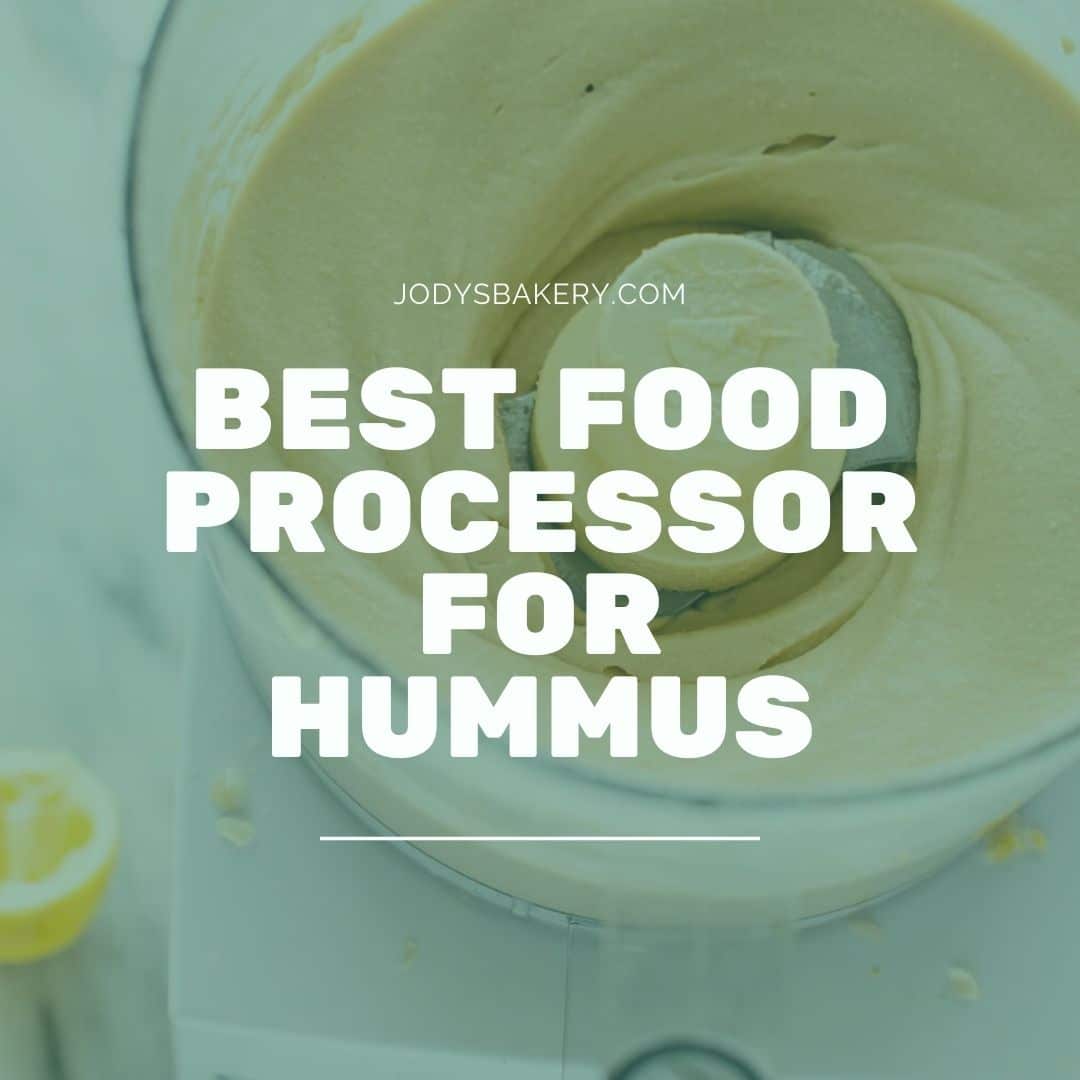 Making hummus is a breeze with the best food processor for the job. Not only does a food processor do…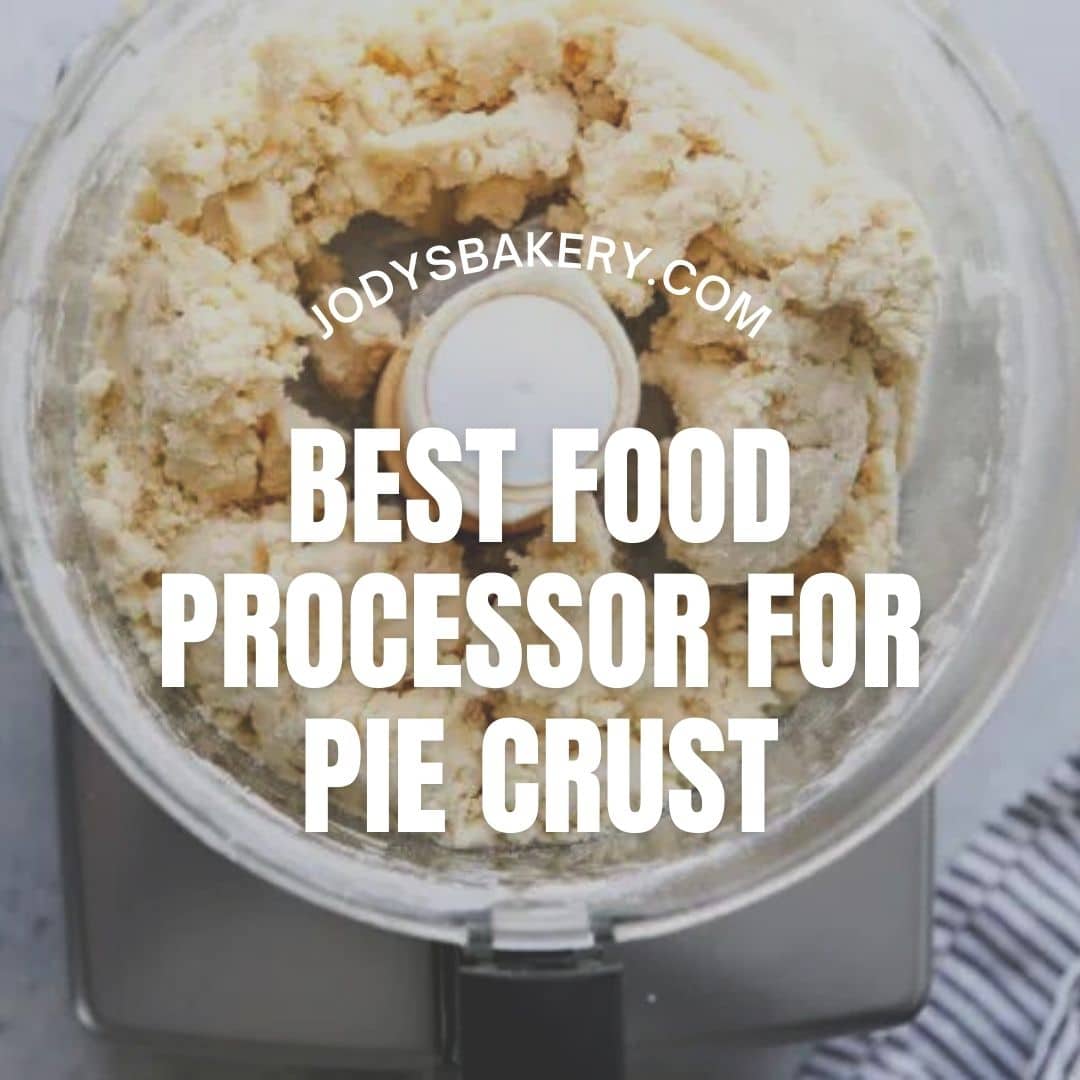 Pie crusts are one of the most important components of pies. They provide a sturdy foundation for the filling and…
There are a lot of reasons why you might want to make your own nut butter. You're trying to avoid…
Why Trust Us
You will find what you are looking for at Jody's Bakery. From classic to luxury brands, you'll find both. We will help you to select appliances that fit your needs, budget and lifestyle. Whether you want to stop by to learn more — or plan to make a major purchase — we'll treat you like family and assist you every step of the way. Shop with us today to receive friendly and experienced help along the way.