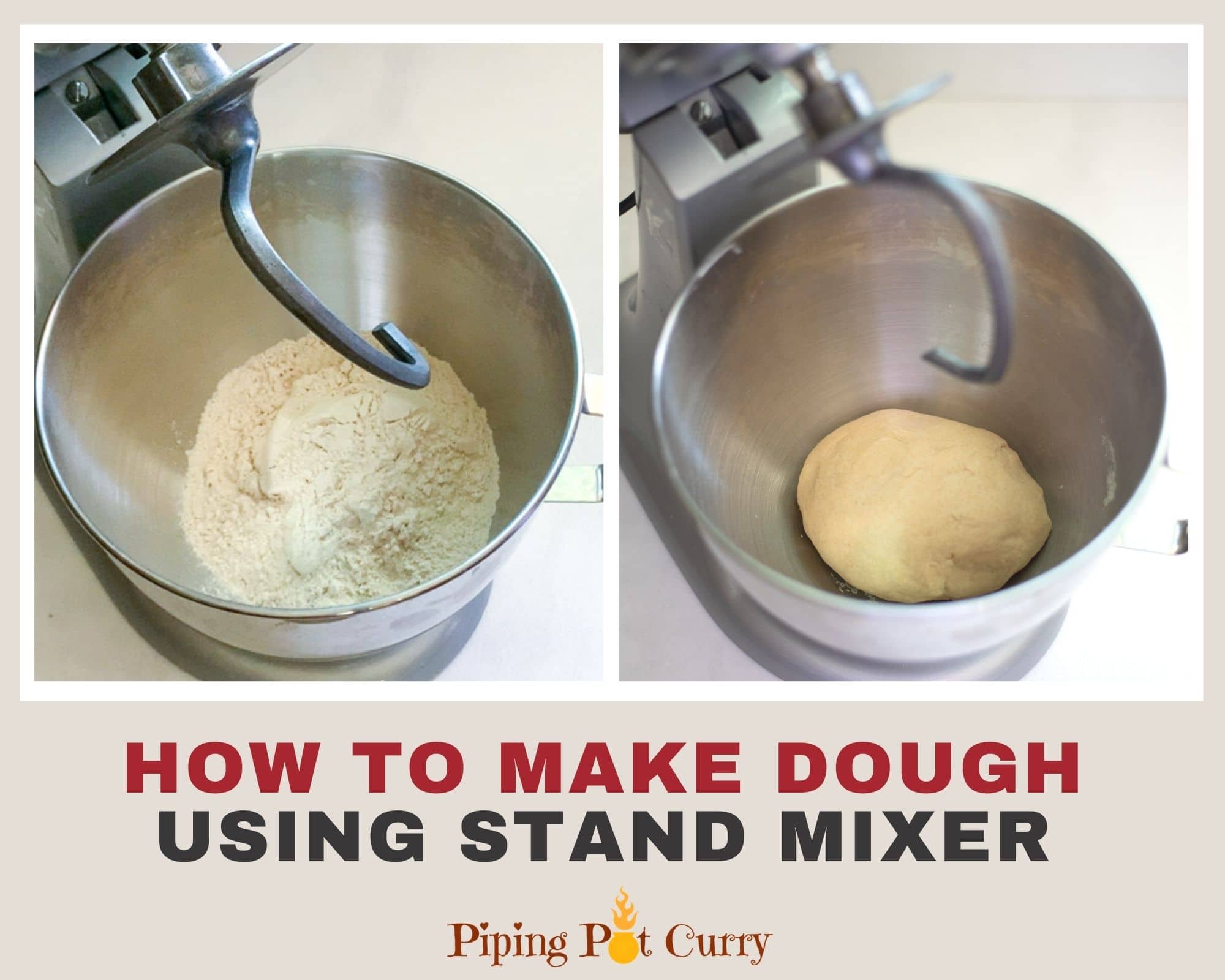 Roti is a type of flatbread that is popular in many parts of South Asia. Making roti dough can be a time-consuming process, but using a stand mixer can help speed things up.
With a stand mixer, you can quickly and easily mix the dough, leaving you with more time to focus on cooking and other tasks. In this way, a stand mixer is a useful tool for those who want to make roti on a regular basis.
Why should you use a stand mixer for Roti dough?
Using a stand mixer to make roti dough has a few benefits:
Saves time and effort: Mixing roti dough can be a laborious task, especially if you're making a large batch. Using a stand mixer can save you time and effort, allowing you to mix the dough quickly and easily.
Consistency: Mixing the dough by hand can result in inconsistencies in the texture and thickness of the roti. A stand mixer can ensure that the dough is mixed evenly, resulting in consistent, well-made roti.
More control: With a stand mixer, you can control the speed and intensity of the mixing, ensuring that the dough is mixed to your desired level of smoothness and elasticity.
Less mess: Making roti dough can be a messy process, with flour and water getting everywhere. Using a stand mixer can help contain the mess, keeping your kitchen cleaner.
Overall, using a stand mixer can make the process of making roti dough quicker, easier, and more consistent, giving you more control over the final product.
How to make Roti dough in a stand mixer
Here is a recipe for making roti dough in a stand mixer:
Ingredients:
2 cups of whole wheat flour
1/2 teaspoon of salt
1 tablespoon of vegetable oil
3/4 cup of warm water
Instructions:
In the bowl of your stand mixer, add the flour and salt. Mix until well combined.
Add the vegetable oil and mix again until the oil is evenly distributed throughout the flour.
With the mixer running on low speed, slowly pour in the warm water. Continue mixing until the dough comes together and forms a ball.
Increase the speed of the mixer to medium and continue mixing for 3-4 minutes, until the dough is smooth and elastic.
Remove the dough from the bowl and knead it by hand for a few minutes to further develop its elasticity.
Divide the dough into small portions, about the size of a golf ball.
Using a rolling pin, roll out each portion of dough into a thin, round shape.
Heat a skillet or griddle over medium-high heat. Once hot, add the rolled-out dough to the skillet.
Cook the roti for 30 seconds to 1 minute on each side, until it is lightly browned and puffed up.
Remove the roti from the skillet and repeat with the remaining portions of dough.
Your roti is now ready to serve! Enjoy it with your favourite curry or other South Asian dishes.
Tips for making Roti dough in a stand mixer
Here are some tips for making roti dough in a stand mixer:
Use warm water: Using warm water can help activate the yeast in the dough, resulting in a softer, fluffier roti.
Don't over-mix: Over-mixing the dough can result in tough, chewy roti. Mix the dough until it comes together and is smooth and elastic, but avoid mixing it for too long.
Let the dough rest: Letting the dough rest for at least 15-20 minutes can help it relax and become easier to roll out. Cover the dough with a damp towel to prevent it from drying out.
Use a light touch: When rolling out the dough, use a light touch to avoid pressing out all the air and making the roti dense. Roll the dough out evenly to ensure even cooking.
Don't overcrowd the skillet: Cook one roti at a time to avoid overcrowding the skillet and to ensure that each roti cooks evenly.
Use a cast-iron skillet: Using a cast-iron skillet can help distribute heat evenly, resulting in a more evenly cooked roti.
Use flour to prevent sticking: When rolling out the dough, use flour to prevent it from sticking to the rolling pin or work surface. Also, use flour to lightly dust each roti before cooking to prevent them from sticking to the skillet.
By following these tips, you can make delicious and fluffy roti using your stand mixer.
Why Trust Us
You will find what you are looking for at Jody's Bakery. From classic to luxury brands, you'll find both. We will help you to select appliances that fit your needs, budget and lifestyle. Whether you want to stop by to learn more — or plan to make a major purchase — we'll treat you like family and assist you every step of the way. Shop with us today to receive friendly and experienced help along the way.