Below are some of basic ingredients, as well as some other ingredients to add to your bread recipe so you can have delicious flavoured loaves. Here they are:
Yeast used for bread machines must have the label "Active Dry". Typically, active dry yeast are sold in packs in which each pack contains 2 or 2 and ¼ teaspoons of yeast. Bread machines usually require 2 teaspoons but an additional ¼ teaspoon doesn't really make a big difference.
Bread flour is better than all-purpose flour. Nevertheless, all-purpose flour can still be used. In fact, both types of flour can be used together like 1 cup of bread flour and 2 cups all-purpose flour or vice versa. The main advantage of using bread flour is that it has more gluten than all-purpose flour.
Salt is a very important ingredient among machine made breads. It's not only because of its flavor but it can also regulate the rising process so the mixture won't spill out from the machine. Use at least 1 teaspoon of salt in every 3 cups of flour.
Sugar and honey do not only act as sweeteners but they also add the brown color and the crispiness of the crust. Machine made breads do not really require much amount of sugar. The desirable amount is ¼ to ½ cup of sugar or honey for 3 cups of flour. The reason behind is too much amount of sugar induces the yeast to react faster which may only lead the mixture to overflow from the machine.
Other basic ingredients include eggs, milk, water and fats. Eggs and milk must be fresh to come up with a very nice bread recipe. Hot water should never be used as it can only kill the yeast. Instead, lukewarm water is highly recommended.
Fats can make the bread richer and softer. There are several fats that can be used from chicken fat, oil, shortening, margarine to melted butter. Three cups of flour will need at least 4 tablespoons of fats.
Spices are great flavorings such as cinnamon and ginger. Cinnamon is one of the most popular food flavors in the world. When using cinnamon for machine made bread, it is very important to remember not to put too much. It's basically because it inhibits yeast to react and this will not make the bread to rise. A teaspoon of cinnamon can already make the bread tasty. Ginger, unlike cinnamon, induces the reaction of the yeast. The recommended amount of ginger for three cups of flour is ¼ teaspoon.
Fresh fruits are absolutely not recommended but dried fruits that can found on the groceries are; dried mangoes, pineapples, apples and so many other dried fruits out there. If the dried fruits are cut into big chunks, then simply refine them by chopping. Some ingredients that will add more texture to the bread are raisins and nuts. Raisins are already small enough so there's no need to chop them. Nuts however such as chestnuts and cashew nuts should be chopped so it can be equally distributed to the bread.
Those are the ingredients used for flavored bread, but there are still a lot of ingredients out there that can be very pleasing to the pallet. Now, you can enjoy using your bread machine.
All Post

Air Fryer

Baby Food Maker

Best Lists

Blender

Bread Maker Machine

Bread Slicer

Cake pop maker

Cooking Tips

Deals

Electric Mixer

food dehydrator

Food Processor

Food Slicer

Food Steamer

Grain Mill Grinder

Guides

Instant Pot

Kitchen Gadget

Knive

Meat Slicer

Microwave Oven

Pasta Maker

Recipes

Reviews

Slow Cooker

Toaster

Toaster Oven

Waffle maker
People often ask what bread machine yeast is. Simply put, bread machine yeast is a specific type of yeast that…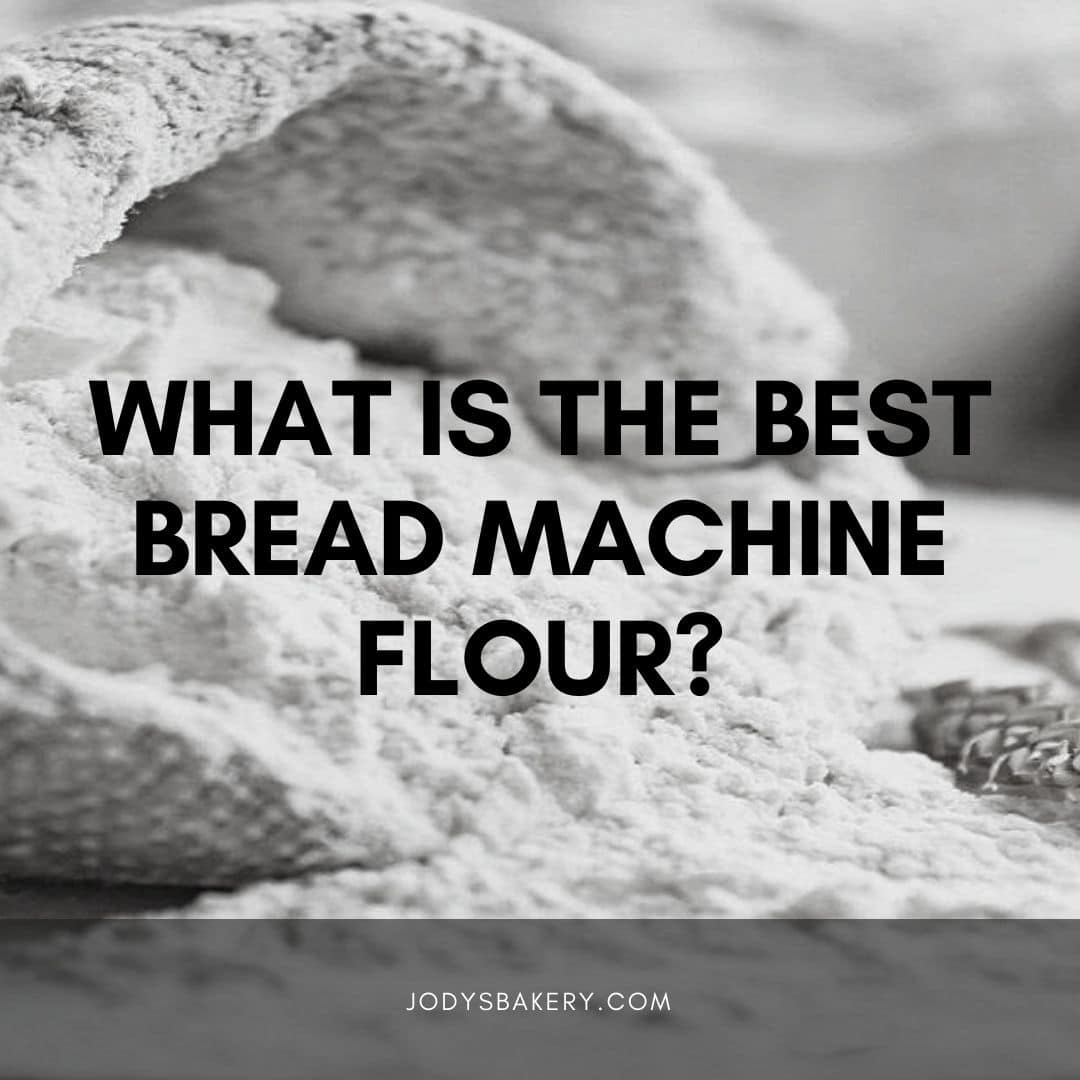 If you are in the market for a bread machine, you may be wondering what type of flour to use.…
Cinnamon raisin bread is a cinnamon-scented yeast bread studded with plump dried fruit. Bread Machine Cinnamon Raisin Bread Recipe is…
Why Trust Us
You will find what you are looking for at Jody's Bakery. From classic to luxury brands, you'll find both. We will help you to select appliances that fit your needs, budget and lifestyle. Whether you want to stop by to learn more — or plan to make a major purchase — we'll treat you like family and assist you every step of the way. Shop with us today to receive friendly and experienced help along the way.