Instant Pot Cuban chicken is a delicious and easy-to-make dish that's perfect for a weeknight dinner or a weekend meal. It's made with chicken thighs that are seasoned with traditional Cuban spices and cooked with onions, peppers, and garlic in a pressure cooker or Instant Pot. The result is juicy and flavorful chicken that can be served over rice, with a side of black beans or plantains, or in a sandwich. This recipe is a great way to introduce your taste buds to the bold and vibrant flavors of Cuban cuisine.
Why you should make soft pretzels in bread machine?
Using an Instant Pot or pressure cooker to make Cuban chicken has several advantages:
Saves time: The Instant Pot cooks food faster than traditional cooking methods. With the pressure cooking function, the chicken is cooked in a fraction of the time it would take to cook it on the stovetop or oven.
Retains moisture: The sealed cooking environment of the Instant Pot helps to retain the moisture in the chicken, resulting in tender and juicy meat.
Infuses flavor: The high pressure in the Instant Pot forces the flavors of the spices and seasonings into the chicken, resulting in a more flavorful dish.
One-pot meal: Using the Instant Pot means you can cook the chicken and vegetables all in one pot, making it a convenient and easy-to-clean meal.
Overall, using an Instant Pot or pressure cooker to make Cuban chicken is a convenient and efficient way to cook this flavorful dish while retaining its juicy and tender texture.
How to make Cuban chicken in Instant Pot
Here's a recipe for making Cuban chicken in an Instant Pot:
Ingredients:
4 bone-in, skin-on chicken thighs
1 tsp salt
1 tsp ground cumin
1 tsp dried oregano
1/2 tsp smoked paprika
1/4 tsp black pepper
1 tbsp olive oil
1 onion, chopped
1 red bell pepper, chopped
1 green bell pepper, chopped
4 cloves garlic, minced
1/2 cup chicken broth
1/4 cup fresh lime juice
1 tbsp brown sugar
1 tbsp tomato paste
2 tbsp chopped fresh cilantro
Instructions:
In a small bowl, mix together the salt, cumin, oregano, smoked paprika, and black pepper.
Season the chicken thighs with the spice mixture, making sure to coat both sides evenly.
Turn on the Instant Pot and select the "Saute" function. Once hot, add the olive oil to the pot.
Add the chicken thighs to the pot, skin-side down, and cook for 3-4 minutes on each side until browned. Remove the chicken from the pot and set it aside.
Add the onion, bell peppers, and garlic to the pot, and sauté until the vegetables are soft and translucent, about 3-4 minutes.
Add the chicken broth, lime juice, brown sugar, and tomato paste to the pot, and stir to combine.
Add the chicken thighs back to the pot, skin-side up.
Close the Instant Pot lid and set the valve to the "Sealing" position. Select the "Pressure Cook" function and set the timer for 8 minutes on high pressure.
Once the timer goes off, allow the pressure to release naturally for 5 minutes before opening the valve to release the remaining pressure.
Carefully remove the chicken from the Instant Pot and set it on a plate. Using a slotted spoon, remove the vegetables from the pot and place them in a serving dish.
Select the "Saute" function on the Instant Pot and let the sauce simmer for 5-10 minutes to thicken. Stir in the chopped cilantro.
Serve the chicken over rice, topped with the vegetables and sauce.
This recipe serves 4 people and can be easily doubled for a larger crowd. Enjoy your delicious and flavorful Instant Pot Cuban chicken!
Tips for making Cuban chicken in Instant Pot
Here are some tips to help you make the best Cuban chicken in your Instant Pot:
Use bone-in, skin-on chicken thighs: Chicken thighs are the best choice for this recipe because they are flavorful and stay moist and tender when cooked in the Instant Pot. Using bone-in, skin-on chicken thighs will add even more flavor and juiciness to the dish.
Brown the chicken: Browning the chicken before pressure cooking helps to develop a deeper flavor and adds a nice texture to the dish. Make sure to brown the chicken thighs on both sides before adding the vegetables and sauce.
Use fresh lime juice: Fresh lime juice adds a bright and tangy flavor to the dish. Avoid using bottled lime juice, which may contain preservatives and additives that can affect the taste of the dish.
Allow for natural pressure release: Allow the pressure to release naturally for 5-10 minutes before manually releasing the remaining pressure. This helps to ensure that the chicken stays tender and moist.
Simmer the sauce: After pressure cooking, simmer the sauce for a few minutes on the saute function to thicken it and concentrate the flavors. This will help to make the sauce more flavorful and enhance the overall taste of the dish.
Serve with traditional sides: Serve the Cuban chicken over rice with a side of black beans and fried plantains for an authentic Cuban meal. Garnish with fresh cilantro and lime wedges for added flavor and presentation.
By following these tips, you can make a delicious and authentic Cuban chicken in your Instant Pot. Enjoy!
All Post

Air Fryer

Baby Food Maker

Best Lists

Blender

Bread Maker Machine

Bread Slicer

Cake pop maker

Cooking Tips

Crepe maker

Deals

Deep Fryer

Electric Mixer

food dehydrator

Food Processor

Food Slicer

Food Steamer

Grain Mill Grinder

Grill

Guides

ice cream maker

Instant Pot

Kitchen Gadget

Knive

Meat Slicer

Microwave Oven

Pasta Maker

Recipes

Reviews

Sandwich maker

Slow Cooker

Toaster

Toaster Oven

Waffle maker
Prepare time: 15 min Cook: 25 min Ready in: 40 min Are you looking for a tasty and fun recipe…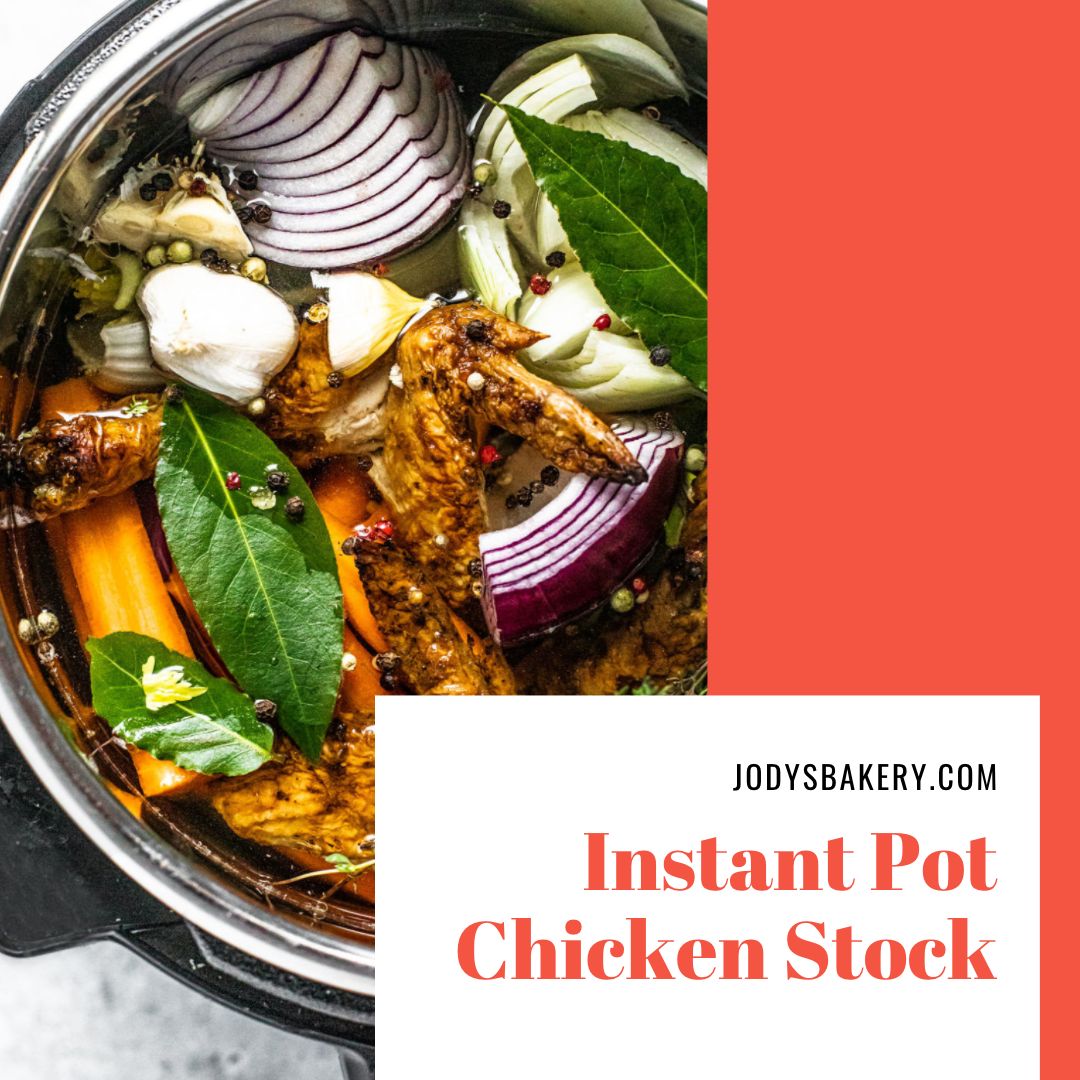 This Instant Pot Chicken Stock recipe is the simplest and most cost-effective way to make chicken stock at home. The…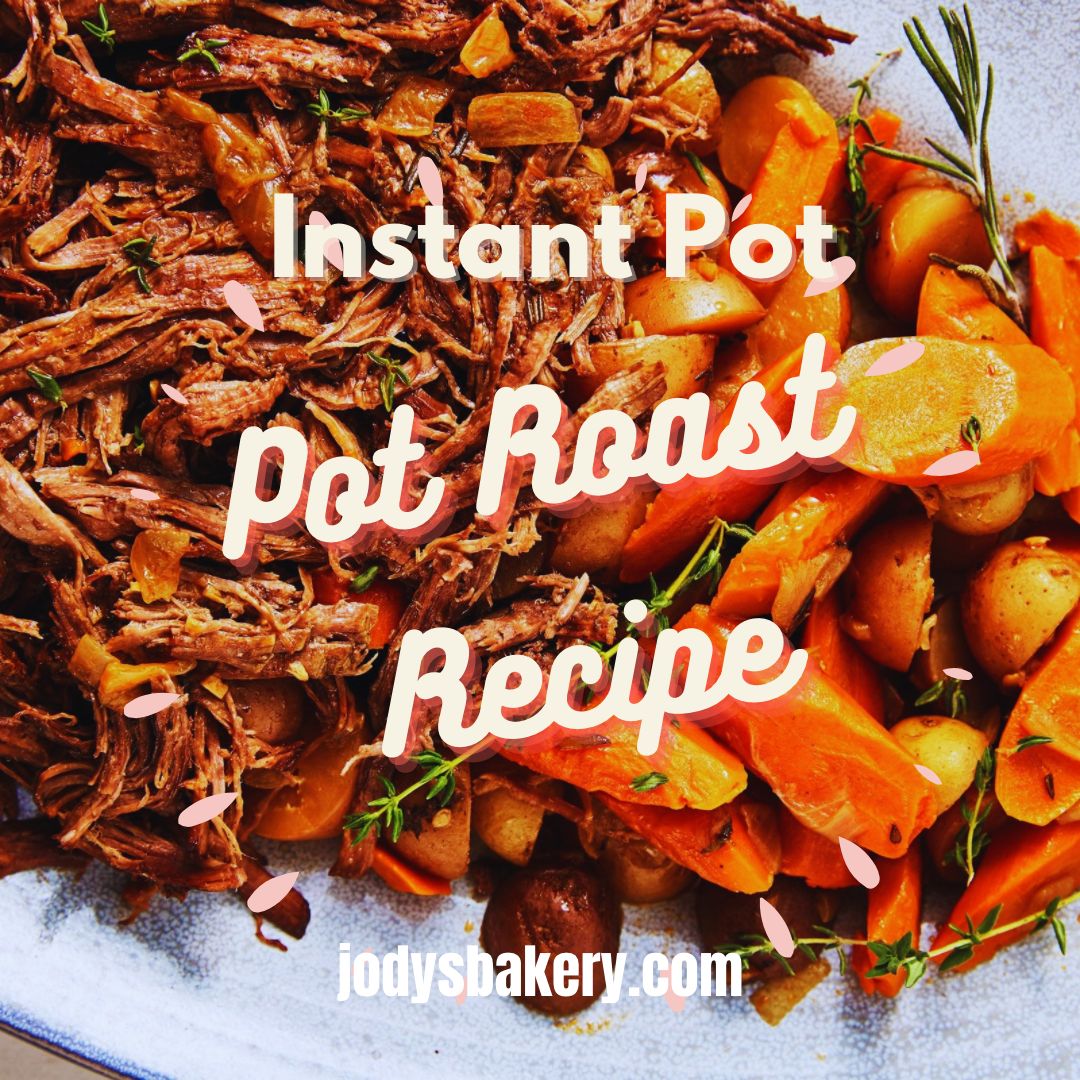 Instant Pot pot roast with potatoes and gravy is the perfect family-friendly dinner. This simple one-pot dinner recipe is sure…
Why Trust Us
You will find what you are looking for at Jody's Bakery. From classic to luxury brands, you'll find both. We will help you to select appliances that fit your needs, budget and lifestyle. Whether you want to stop by to learn more — or plan to make a major purchase — we'll treat you like family and assist you every step of the way. Shop with us today to receive friendly and experienced help along the way.