Every time you see a green toaster, a pink refrigerator, you can thank KitchenAid.
KitchenAid pioneered the pop-of-color appliance. And they did it with their stand mixer. Today, dozens of colors of stand mixers are available, with new ones coming out every year.
To better understand which colors are the most popular choices, I created this list of the most popular KitchenAid Stand Mixer colors, according to Google search data. The list may not exactly match KitchenAid sales numbers. But since the company does not openly release this kind of detail, these are my best calculations based on publicly-available data.
If you want a detailed explanation on how I built this list, jump to the methodology section at the bottom.
1. Pink
As long as KitchenAid is making stand mixers, I can promise they will be making them in pink. Pink was one of the three original choices when KitchenAid first introduced color options in 1955. Those choices were called Petal Pink, Sunshine Yellow, and Satin Copper. Pink has been an iconic color for the product ever since.
2. Aqua Sky
Aqua Sky is what KitchenAid calls their turquoise finish, and it's massively popular. I'm not surprised it's this high on the list. Turquoise was especially trendy in the first decade of the 2000s. Color experts Pantone called turquoise their Color of the Year for 2010.
3. Pistachio
Pistachio is a soft, pale green shade. Green has a calming effect. This shade is toned down enough to almost feel like a neutral but still bold enough to not blend in or come across as just another boring appliance.
4. White
A KitchenAid Mixer will last a lifetime. The problem is, your kitchen probably won't. You'll move, remodel, paint, all that good stuff. White's a pretty future-proof choice. If you're interested in white, check out the Classic and the Classic Plus to save a little money.
5. Chrome
I was surprised chrome is this popular, as the chrome finish pictured here is fairly hard to find and on the expensive side for an Artisan. The only sites I could find it available on sold for more than $500. On the other hand, there are a few different variants of a metallic finish (as you'll see later on this list) and a surprising number of silver finishes. 
I have one theory for why this is: the exploding popularity of stainless steel appliances drove demand for similar-looking finishes in the stand mixer. And another reason, since silver is such a standard neutral color for appliances (along with black and white) there's a silver option in almost every line of mixers. Even those with only two or three colors (like the Classic and Classic Plus) have a silver option.
6. Boysenberry
Boysenberry is a dark, heavy purple color. Almost a burgundy but with a lot more purple. It looks like a young red wine or a glass of grape soda. At first I got 90s flashbacks from this color, but the more I look at it the more appealing it becomes. Since bold colors are back on trend in a big way, this is a really nice, statement-y (and Instagram-able) choice. Purple also evokes feelings of luxury and opulence, which is a natural fit considering an Artisan mixer is often our biggest kitchen splurge.
7. Sea Glass
Sea Glass is our first mixer on the list to come from the Design Series. That means a metallic sparkling finish and a glass mixing bowl (and a price tag about $20 bigger).
8. Almond Cream
If you grew up with a bisque-colored refrigerator, you're familiar with this shade of beige. It's been in and out (though mostly out) of style for decades. But I understand Almond Cream's popularity, even if you aren't trying to coordinate appliances with Danny Tanner. This is a really nice finish that catches your eye in an understated way, but still reads as a neutral.
9. Empire Red
Red is the most emotive color of all. It's the color of love and romance as well as anger and violence. It's fire trucks, barn doors, American flags, and Coca-Cola all wrapped into one.
10. Raspberry Ice
Another entry from the Design Series. Raspberry Ice is the Design Series answer to Pink. And because of the metallic, reflective nature of this finish, Raspberry Ice will shimmer and change depending on the light source, showing off hues from blush to hot pink to deep maroon. If this sounds funky, don't worry. It's still pink. And it all just adds texture and depth to the overall vibe. Unless shiny isn't your thing. In that case, consider one of the matte finishes.
11. Candy Apple Red
As popular as red is, there aren't many variants in the stand mixer color family. KitchenAid seems to like keeping Empire Red as their marquee red finish. Candy Apple Red is only available in the Design Series and the heavy duty Pro Line, and it's the only red option in those lines.
12. Contour Silver
13. Silver
To be fair, this color is only available in the Classic Plus line. Classic Plus only offers two finish options, this and white. Along with the dialed-back color options and the branding, the Classic Plus comes with a 4.5 quart capacity instead of 5. However, the Classic Plus can typically be found for about $80 less.
14. Azure Blue
We've now had four entries from the Design Series, and we haven't even cracked the top 15. This line is more popular than I realized. Translated, the word azure means "the blue color of clear sky." Azure Blue is a very light and cool cyan color. The color of shallow water over a sandy beach.
15. Cobalt Blue
Instead of creating a new brand name for this finish, Whirlpool simply calls it what it is: Cobalt Blue. Cobalt Blue is an interesting color with a long history, dating back to the 8th and 9th centuries and a frequent favorite in ancient Chinese porcelain. You can find Cobalt Blue anywhere from the skies of famous French Impressionist painters to Vintage Ford Mustangs. And, of course, this beautiful mixer.
16. Green Apple
Here we have the color of a ripe Granny Smith apple. This may be hard to place with the rest of your decor, but it does sort of make me want to start making a pie.
17. Guava Glaze
Another excellent pink finish. Guava Glaze is richer and less pale than the standard pink.
18. Ice
Ice is a blueish-green color. Almost a turquoise riff on baby blue. It feels very light and airy, like a twirl of cotton candy.
19. Blue Willow
Blue Willow is another take on a dark blue. Almost an inky blue, not quite dark enough to be considered a navy.
20. Bordeaux
Sometimes, KitchenAid is vague about the inspiration for their color choices. Other times, they're lay it right out there. This is one of those times. Bordeaux wine comes from the Bordeaux region of France. This heavy, red-purple color is a daring choice. Just be sure to sip a glass of red while you're mixing up cupcake batter.
21. Cranberry
Forget what I just said about names giving hints about color inspiration. Because the Cranberry color looks nothing like, well, cranberries. But it is another gorgeous pink color. This is more of a magenta hue and much darker than the other pinks we've seen so far. Fun fact: this color was initially branded as Flamingo in some stores when it was first released in 2013.
22. Majestic Yellow
I expected yellow to be higher on the list. There are only a few yellow stand mixer finishes, but I wouldn't be surprised if we see yellows become more popular in the future. This one reminds me of a buttercup flower or a slice of lemon meringue pie.
23. Metallic Chrome
Enamelled with a chrome finish, this classic KitchenAid mixer gleams on countertops. From mixing cake batter and whipping cream to kneading bread dough and shredding chicken, you'll find endless uses for this heavy-duty mixer that's built to last. The Artisan Series tilt-head stand mixer features ten-speed control with settings from very slow stirring to high-speed beating.
Its five-quart stainless bowl with ergonomic handle accommodates large batches of your favorite recipes, and the tilting head and easy-install pouring shield facilitate easy addition of ingredients. Add attachments (sold separately) to make the most of this metallic mixer.
KitchenAid has been creating high-quality kitchenware for over a century.
24. Onyx Black
We got all the way to 24 without a black option. It makes sense. Even though this is a great looking mixer, understated neutrals like this aren't exactly what gets people excited about KitchenAid mixers. Though I do think black could become more popular with the growing popularity of black stainless steel and black as an accent color.
25. Copper Pearl
Like a shiny new penny. This finish especially looks great if you've got some copper pots and pans in the kitchen.
26. Satin Copper
Satin Copper is one of three colors available in the Custom Metallic Series, along with Brushed Nickel and Chrome. Be warned though: the Metallic Series is pricey, about $200 more than a standard Artisan.
27. Caviar
Caviar is a deep black with some metallic sparkle to it.
28. Tangerine
Tangerine Tango was Pantone's 2012 color of the year, a deeper and more red version of what you see here. This mixer is more of a 70s-inspired orange to me. But with 70s palettes coming back more and more, maybe orange really is the new black?
29. Medallion Silver
The stunning KitchenAid 5KSM185 Artisan 4.8L Stand Mixer, finished in medallion silver, features the characteristic sweeping lines that make this a true kitchen icon.
30. Cocoa Silver
The Cocoa Silver kitchenaid stand mixer has a tilting head. During the operation of the mixer, the nozzle moves along the inner volume of the bowl and at the same time rotates around its axis against the direction of its movement. For mixing minced meat and other thick products, use a spatula nozzle.
A hook attachment is used to mix very thick dough. The set includes: a plastic rim for filling food into the bowl and a plastic lid for the bowl. In the front of the mixer there is a slot for additional attachments that turn it into a versatile food processor, which made it an indispensable assistant in the kitchens of American housewives and provided millions in sales worldwide 25 years old.
31. Blueberry
Blueberry is the blue option in the Design Series. It's darker than the other blue offerings in the Artisan Series (like Blue Willow and Cobalt Blue) and feels closest to a true navy blue of any mixer.
32. Liquid Graphite
The KitchenAid KSM125 Artisan 4.8L Tilt-Head Stand Mixer finished in stunning Liquid Graphite.
The instantly recognisable design of the KitchenAid Artisan Mixer can truly be described as iconic. The sweeping curves and rounded head give it a presence in the kitchen that other mixers can only dream of. It's not all about the looks with this mixer though. Its full metal construction is robust and stable and the direct drive motor provides plenty of power to the attachments or accessories.
33. Imperial Black
Another black option. Imperial black has a textured, matte finish. This looks similar to the Cast Iron Black in the Artisan Mini series.
34. Pearl Metallic
35. Cast Iron Black
Cast Iron Black is one of two black options in the 3.5 quart Artisan Mini series. I'll admit is looks a lot like Imperial Black. One day I'll try to get the two side-by-side and confirm if they're in fact the same finish.
36. Watermelon
Watermelon is a deep, dark pink with a fair bit of red to it. It's almost like a more red version of the Cranberry finish. Watermelon color feels very floral and summery.
37. Ocean Drive
Ocean Drive is another turquoise finish, a darker and more blue version of Aqua Sky.
38. Lavender Cream
Purple might be the new pink. Across several design industries, people are falling hard for purple. Pantone called the purple shade Ultraviolet their 2018 color of the year.
39. Espresso
Espresso is one of the few brown options available. It's a tough color to figure out, but it might look very flattering against some very dark stained cabinets. Or maybe an accent piece in that coffee shop you've been dreaming of opening.
40. Buttercup
This is a really creamy, loud yellow. This feels heavier and funkier than something like Majestic Yellow. It's almost like a fresh glass of orange juice pushed through an Instagram filter.
41. Silver Metallic.
42. Grape
Grape is a very saturated purple color. If the Boysenberry color looks like a glass of grape soda, this one looks like the label on the can.
43. Nickel Pearl
44. Gloss Cinnamon
This is a darker finish than other popular reds like Empire Red. A bit of brown in here, too. You could almost call this one Vampire Red because it sort of looks like, well, never mind.
45. Truffle Dust
Truffle Dust is a hard color to pin down. It's a dark, complex gray. Really appealing if you want a neutral but still want to pick something unique.
46. Blue Steel
Blue Steel reminds is an inky blue with a matte finish. It's almost a lighter navy blue and reminds me of the Blueberry finish from the Design Series. Also, I really want to know if this color came before or after "Zoolander."
47. Brushed Nickel
48. Sugar Pearl Silver
49. Frosted Pearl White
Frosted Pearl White is the white option in the design series. Stark white with sparkles, it reminds me of a wedding day.
50. White on White
White on White is a really unique option. It's basically the Artisan White, but with some of the other details —like the silver band and the black speed adjust knobs — turned white. KitchenAid typically saves these kind of details and quirks for special edition lines, like the Design Series. But this is available as a standard Artisan. Pick this up if you're looking for white.
51. Canopy Green
Canopy Green is a lively, emerald green. Similar to Pantone's Color of the Year for 2013, which actually was the year this color was released.
52. French Blue
This shade of blue (also known as Bleu de France) has represented France for centuries. A great homage as you mix up dough for a croissant.
53. Imperial Gray
Imperial Gray is a matte, dark gray color. I thought about adding this to Silver Count, but it's just too dark to make the cut. Almost reminds me of freshly-poured concrete.
54. Pear
Pear is a really cool, midcentury throwback type of color. It's a yellowish and pale chartreuse color. Very saturated and very daring.
55. Dark Pewter
Silver count? Why not. Silver count: 13.
56. Leaf
Leaf is a dark shade of teal. This is either a greenish-blue, heavy on the green, or a green with a lot of blue. Either way, it makes a statement.
57. Champagne
Kind of a coppery beige color. Also, I'm convinced the popularity of champagne-colored anything is 90 percent branding. Who doesn't have great brand association with champagne?
58. Crystal Blue
Blues are showing up all over this list. After all, blue is often cited as the most popular color in the world. Crystal Blue is a nice contrast from some of the heavier, dark blues we've seen.
59. Hot Sauce
Hot Sauce is the red finish available in the Artisan Mini series. It feels brighter and newer than Empire Red. Personally, I'd love to see Hot Sauce make it to the main Artisan lineup.
60. Ink Blue
The color of the pen your grandmother used for jotting onto all those old recipe notecards.
61. Black Matte
Pretty much as advertised, a black matte finish. Being another popular neutral, we're going to see a lot of options in black.
62. Grass Green
Grass Green looks very similar to Canopy Green. They're actually very hard to tell apart in a photograph, and the digital swatches are the closest of any two that I've compared. And since I could only find used and refurbished models in Grass Green, I'm inclined to think it's been discontinued in favor of the Canopy Green.
63. Matte White
If you don't like the reflective, glossy look of the other white options, Matte White is your go-to. Matte options are also going to show dirt and imperfections less, as light doesn't reflect off them as directly.
64. Matte Gray
Another neutral in matte. This looks like a lighter version of Imperial Gray.
65. Ruby Red
Ruby Red shines like the gem stone it's named from. If Dorthy made cupcakes for the Wizard, she would make them in this mixer.
66. Silk Pink
The only light pink option available in the design series. And possibly the most #fabulous mixer ever.
67. Yellow Citrus
Yellow Citrus is the brightest yellow color available. It might even be one of the brightest of all the KitchenAid stand mixer colors available.
68. Matte Vintage Blue
This looks like a darker version of the Misty Blue Limited Edition mixer KitchenAid released last year for their 100th Anniversary. I had a hard time finding Matte Vintage Blue available to purchase online, so my guess is that its not currently being produced.
69. Slate
Shown here is the Slate Mixer in the Design Series. Looks different though, right? The Design Series isn't limited to Artisan mixers. There's a whole Design Series available for the heavy duty bowl lift mixers. You get a bigger motor, a bigger machine, a 20% larger bowl. But you'll have fewer color options and a price tag almost $200 larger.
70. Bird of Paradise
Bird of Paradise was released in 2018 as KitchenAid's first Color Of The Year. A coral-inspired color named after a tropical Plant. It's very similar to Pantone's Color of the Year for 2019, Living Coral. Though to be fair, Bird of Paradise was released several months before the Pantone announcement.
71. Twilight Blue
Another blue. Should have started a blue count. This is a little bit lighter and more vibrant than many of the other blue options.
72. Orange Sorbet
Not sure if this reminds me of sorbet or mustard. Not that there's anything wrong with mustard.
73. Matte Pearl White
White is the most reflective of all colors. That means a glossy white can sometimes have more shine than you're looking for. A matte finish is a nice way to balance out white colors.
74. Persimmon
You might not be familiar with the sweet fruit this color is named for. Personally, this color makes me think of a ripe farmers market tomato.
75. Plum Berry
This is the Design Series answer to purple. It's also the mixer Prince probably would have owned.
76. Misty Blue
KitchenAid introduced this special edition color in 2018 to commemorate their 100th Anniversary. The vintage, powdery blue is also available in a range of other appliances.
77. Matte Fresh Linen
Matte Fresh Linen is a heavy, beige-white color in a matte finish.
78. Glacier Blue
Glacier blue is a bright, light blue. Almost reminds me of the color Ice, but with a lot less green.
79. Matte Black Violet
This is a really intense purple color. It's definitely the darkest purple color available.
80. Starry Night
Starry Night, in my opinion, is a really cool choice for a black mixer. This is the black option in the Design Series. Since black is such an understated choice (it's not even a "color" in a scientific sense) the extra shine and reflection from the Design Series really pop here.
81. Toffee
Another Design Series Option. Toffee feels a lot like the Champagne finish to me.
82. Toffee Delight
Another Toffee option, this one is for the main Artisan line. Again, very light, bubbly, Champagne vibes happening here.
83. Matte Avocado Cream
Does it get any more groovy and 70s than this?
84. Matte Milkshake
Anoter matte white option, possibly easier to find than a color like Fresh Linen.
85. Grenadine
Grenadine shares the same red tint as the bar syrup it's named for. Just pour a Tequila Sunrise and start baking.
86. Pistachio Matte
This looks like the same Pistachio color we saw all the way at the top of this list, only in a matte finish.
87. Honeydew
We've made it to the very bottom of the list. Or at least to the bottom of all the KitchenAid stand mixer colors I could find. Honeydew is a floral, bright green color. Like a slice of key lime pie.
The methodology behind the list
Making this list was a manual labor of love which took dozens of hours of my time over several weeks. But for all that time, I'm still only one person. So please, if you spot an error or area for improvement, send me an email or leave a comment below.
And if you want to double-check my work or just nerd out on the methods for building this, here are the exact steps I used.
Step 1: Build a list of colors
Getting a handle on exactly how many KitchenAid stand mixer colors are out there is trickier than it sounds.
There are several stand mixer product lines:
You've got the famous Artisan, of course.
The Artisan Design Series
The Artisan Classic and Classic Plus
The Architect Series
The Artisan Mini
And the heavier duty bowl lift models like:
The Pro Series
Pro HD
Pro 600
The Commercial Series
You get the picture.
In hindsight, I could have maybe done this list with just the Artisan Series colors, since that's the most popular. But I wanted the list to be as expansive as possible.
Each of these different product lines has their own library of color selections, sometimes overlapping with other lines, sometimes not.
Then there are the limited and special edition color options, like Bird of Paradise and Misty Blue.
Then there are the colors that are potentially retired or being phased out, or simply not as available as others. Some color options were only available on certain online retailers and eBay. Or only available as refurbished models. But does that mean they're being phased out? Hard to say. KitchenAid has definitely retired colors in the past, but unfortunately they don't always make it obvious.
With all this information, I decided to pull every color I could find. If it looked like it was a color available in recent years, I included it.
I first scoured KitchenAid's website and pulled all the stand mixer color options for every mixer product line they show online. Then I visited Amazon and other e-retailers to double check, fill in the gaps, and find any I'd missed. This is how I found some of the less common, potentially-being-phased-out options.
All said and done, I had a spreadsheet with 87 colors available. I'm sure there are niche colors, hard-to-finds, and special editions that I didn't discover. But I'm generally convinced I captured all the main ones.
Step 2: Collect Google keyword search volume data for each mixer color
"Most popular" is a subjective term. It could mean best selling, most talked about, a bunch of different things. Since I couldn't crack open Whirlpool's sales database, I decided to use publicly-available Google search volume as a proxy for popularity.
Google offers a tool called Keyword Planner which shows estimated monthly search volume for a given search query.
These are estimates rather than exact figures, but I've found this data to generally be reliable. Especially when comparing items in a list. If more people are searching for "Pink KitchenAid" than "Honeydew KitchenAid," it's safe to say pink is more popular. Obviously this isn't perfect. People may be searching for "Pink KitchenAid" just on a whim to discover what pink styles are available, while they wouldn't do that for a branded color name like "Guava Glaze." Again, doing the best I can with the data available.
Using my list of colors, I typed each into Keyword Planner using the same convention for every entry: the color + kitchenaid. So "pink kitchenaid," "aqua sky kitchenaid," etc. I added each search volume figure to the corresponding color on my spreadsheet.
Now I was able to sort the list from most to fewest monthly searches. But I wasn't nearly done yet. I had two new problems:
1. Many colors had the same number for search volume
This was expected. Google doesn't tell you in exact numbers how many times people searched for a given keyword. Instead, they seem to round up or down into several standard buckets. So rather than tell us exact figures like "2,921" and "2,873" and "2,904," they'll just bucket these all together into a nearby round number, maybe 2,900 in this example.
Because of this, I had a lot of data points with the same volume metric.
2. Many colors showed no search volume at all
If a search query falls below a certain threshold, Google will tell you there is 0 monthly search volume. Now I find it hard to believe that anything has 0 people searching for it. On my list of 87 colors, 32 showed a volume of 0. I would have to get creative here. So I did.
Step 3: Use Google Trends to compare colors with similar search volume
Another handy Google Tool is called Google Trends. Using Google Trends, you can plug in two different search terms and compare their popularity over time. It doesn't tell you how popular each query is on its own, but it will show popularity relative to another search term.
This seemed like a perfect way to overcome my duplicate search volume problem. I could take all the colors I had duplicate volume for, and compare them to each other using Google Trends.
Doing this, I was able to get my list even closer to the correct order of KitchenAid stand mixer colors. But I still had one more problem. Some lower-volume keywords won't show up in Google Trends (Says Google: "Hmm, your search doesn't have enough data to show here."). Thankfully, I only got this on a few colors. And obviously they were all the way at the bottom of the list. But I felt stumped, and I didn't want to just give up at the very end. So I had one more idea.
Step 4: Collect search result volume
When you do a search, right at the top of the page Google tells you how many results they have found for that keyword. Basically, how many pages did they find for that search. It's not ideal, but it's a decent proxy for popularity. If an option is more popular, there will likely be more pages on the web for Google to capture.
For example, something popular like "pink KitchenAid" has 28.9 million results, while "honeydew KitchenAid" has 1.1 million.
Using this method, I was able to sort my low volume data points into a popularity ranking.
All Post

Air Fryer

Baby Food Maker

Best Lists

Blender

Bread Maker Machine

Bread Slicer

Cake pop maker

Cooking Tips

Crepe maker

Deals

Deep Fryer

Electric Mixer

food dehydrator

Food Processor

Food Slicer

Food Steamer

Grain Mill Grinder

Grill

Guides

ice cream maker

Instant Pot

Kitchen Gadget

Knive

Meat Slicer

Microwave Oven

Pasta Maker

Recipes

Reviews

Sandwich maker

Slow Cooker

Toaster

Toaster Oven

Waffle maker
The KitchenAid hand mixer is an excellent product. After a lifetime of using both the hand mixer and the stand…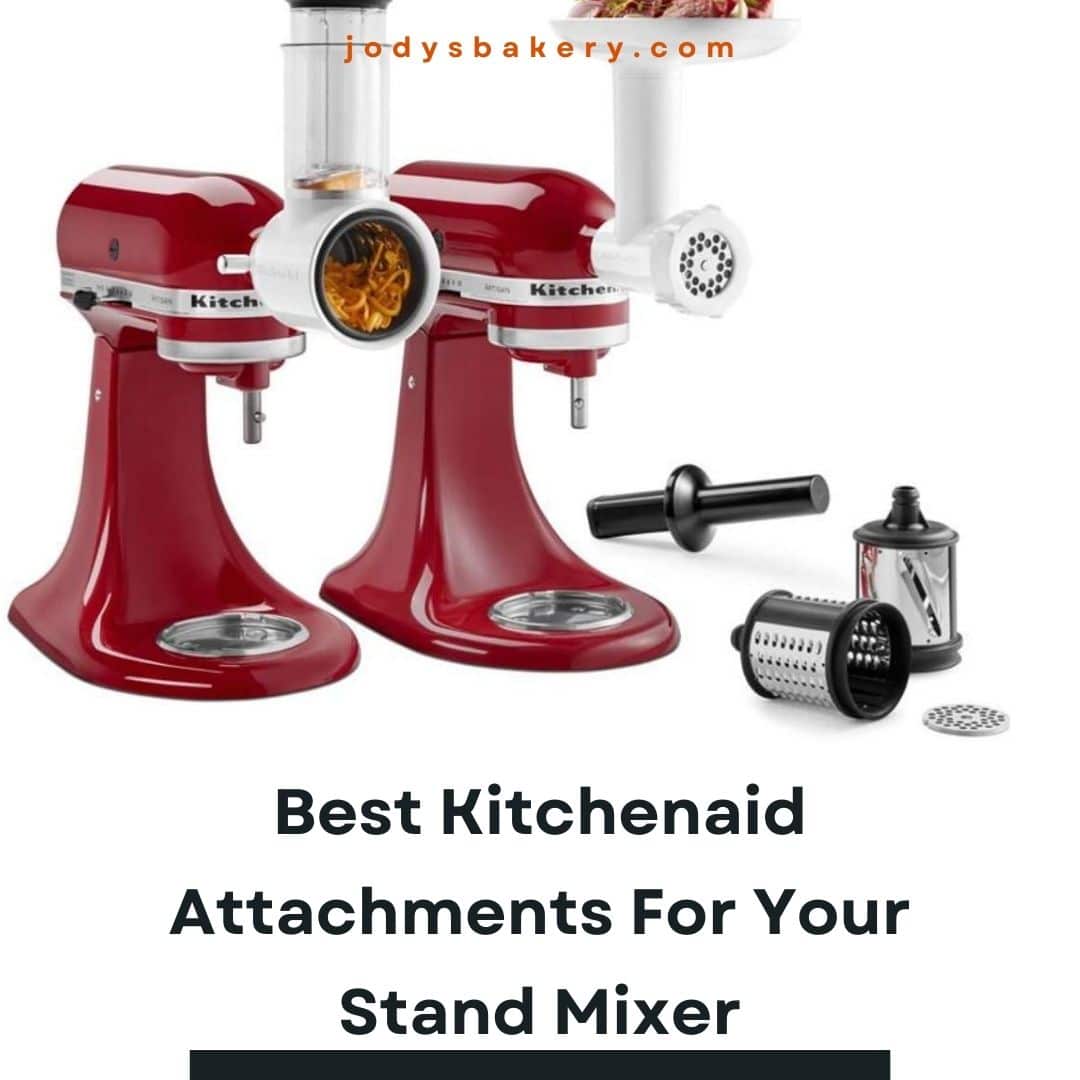 KitchenAid stand mixers are, first and foremost, practical mixers, which makes baking projects much simpler than mixing by hand. This…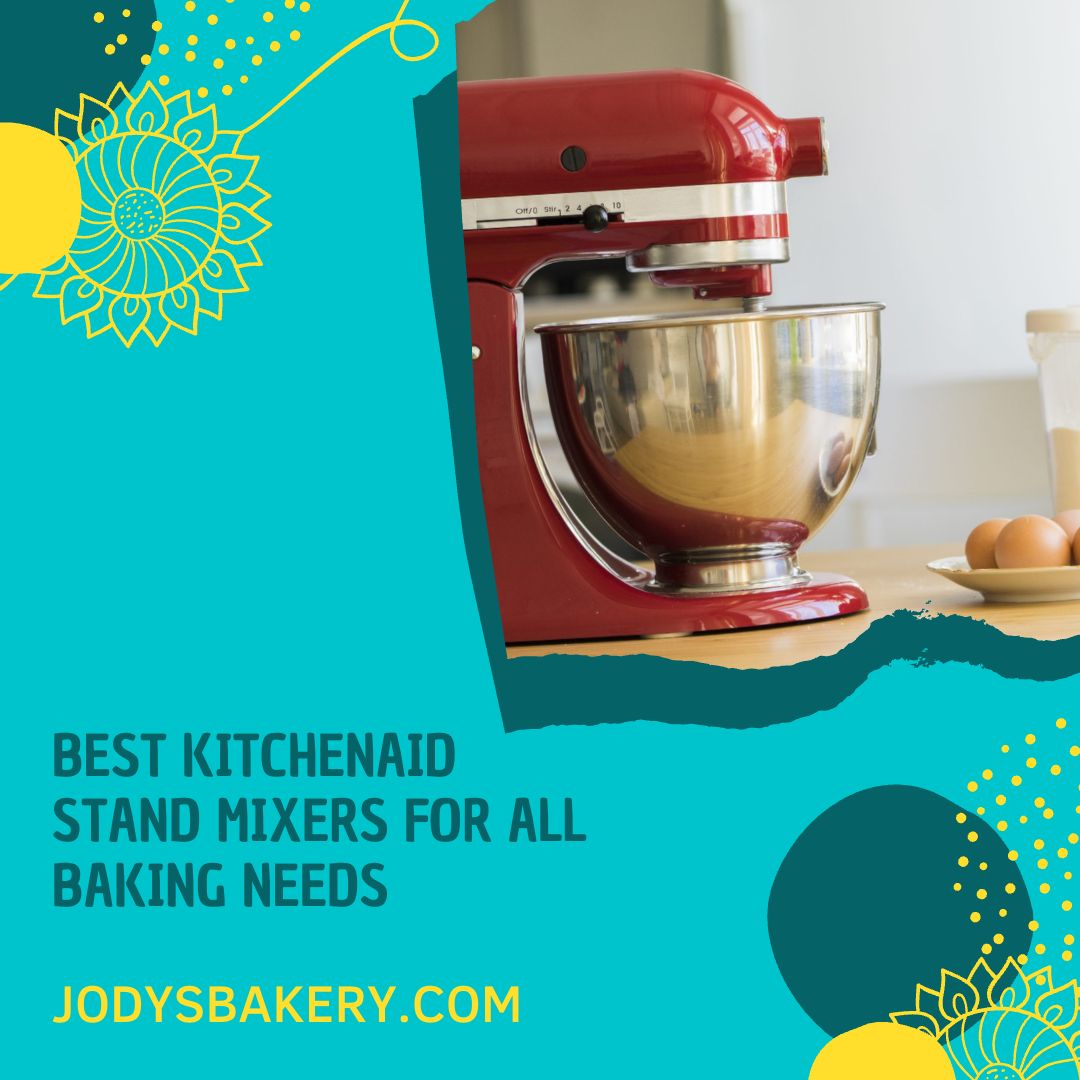 KitchenAid is a well-known brand in baking appliances with many innovative and outstanding products. This manufacturer has produced numerous durable…
Why Trust Us
You will find what you are looking for at Jody's Bakery. From classic to luxury brands, you'll find both. We will help you to select appliances that fit your needs, budget and lifestyle. Whether you want to stop by to learn more — or plan to make a major purchase — we'll treat you like family and assist you every step of the way. Shop with us today to receive friendly and experienced help along the way.