There is a myth circulating the Internet that says that a pressure cooker can't be used to make chicken or beef stock. That stock has to be slow cooked for hours on end to get the best results. Well, I am here to tell you that is simply not true. I have cooked many batches of stock in my pressure cooker and have always been pleased with the result. It turned out great with a nice consistency and good flavor. And it's quick and easy as well. All you have to do is take a little bit of time with it and it'll turn out great.
Before you start however, you will need to have the right kind of pressure cooker. Be sure to read pressure cooker reviews and choose one that is easy to operate and has a decent capacity. You'll need one that has at least a 6 quart capacity; 8 quarts is even better. Once you do have procured the right cooker, then you can turn to actually starting the stock. A process I am going to detail to you right now. The recipe I am going to give you should make approximately 7-8 cups of broth. Enough for just about any cooking project.
Ingredients:
1 Chicken Carcass – This can be bought at just about any butcher shop. I never have to buy chicken bones because I save all of the bones from every chicken dinner I make. I clean them, place them in a freezer bag and put them in the freezer. They will stay good in there for at least a year.
8 cups water
2 medium carrots
2 Leeks
2 Celery Stalks
2 Whole Cloves
½ teaspoon thyme
½ teaspoon rosemary
½ teaspoon savory
1 Bay Leaf
1 teaspoon whole peppercorns
1 tablespoon salt
Directions
Take your chicken carcass (it doesn't have to be thawed) and place it in your pressure cooker. Add your 8 cups of water and all of your chopped up vegetables. Secure the lid and place it on a burner with the heat on high. Turn on a second burner to medium heat. This is the burner we are going to move the pressure cooker to when it has come to pressure.
Heat the cooker until it has 15 psi of pressure. Now move it to the second burner and cook it for approximately an hour to an hour and a half. After this period of time has elapsed, move the cooker off of the burner and allow it to cool down naturally. If you are in a big hurry, you can use the quick-release method to depressurize the cooker. When the cooker is depressurized, pour the stock through a strainer to remove the bones and all of the herb remnants. Allow the stock to cool and then place it in an airtight plastic or glass container and move it to the refrigerator. Let it sit in the fridge overnight.
After the stock has sat overnight, take off the lid and skim the layer of fat that has congealed on top of it. Your best pressure cooker stock is now ready for any recipe you need it for.
All Post

Air Fryer

Baby Food Maker

Best Lists

Blender

Bread Maker Machine

Bread Slicer

Cake pop maker

Cooking Tips

Crepe maker

Deals

Deep Fryer

Electric Mixer

food dehydrator

Food Processor

Food Slicer

Food Steamer

Grain Mill Grinder

Grill

Guides

ice cream maker

Instant Pot

Kitchen Gadget

Knive

Meat Slicer

Microwave Oven

Pasta Maker

Recipes

Reviews

Sandwich maker

Slow Cooker

Toaster

Toaster Oven

Waffle maker
The All-American Pressure Canner is a fantastic product, and I felt compelled to write about it here. Remember that you get…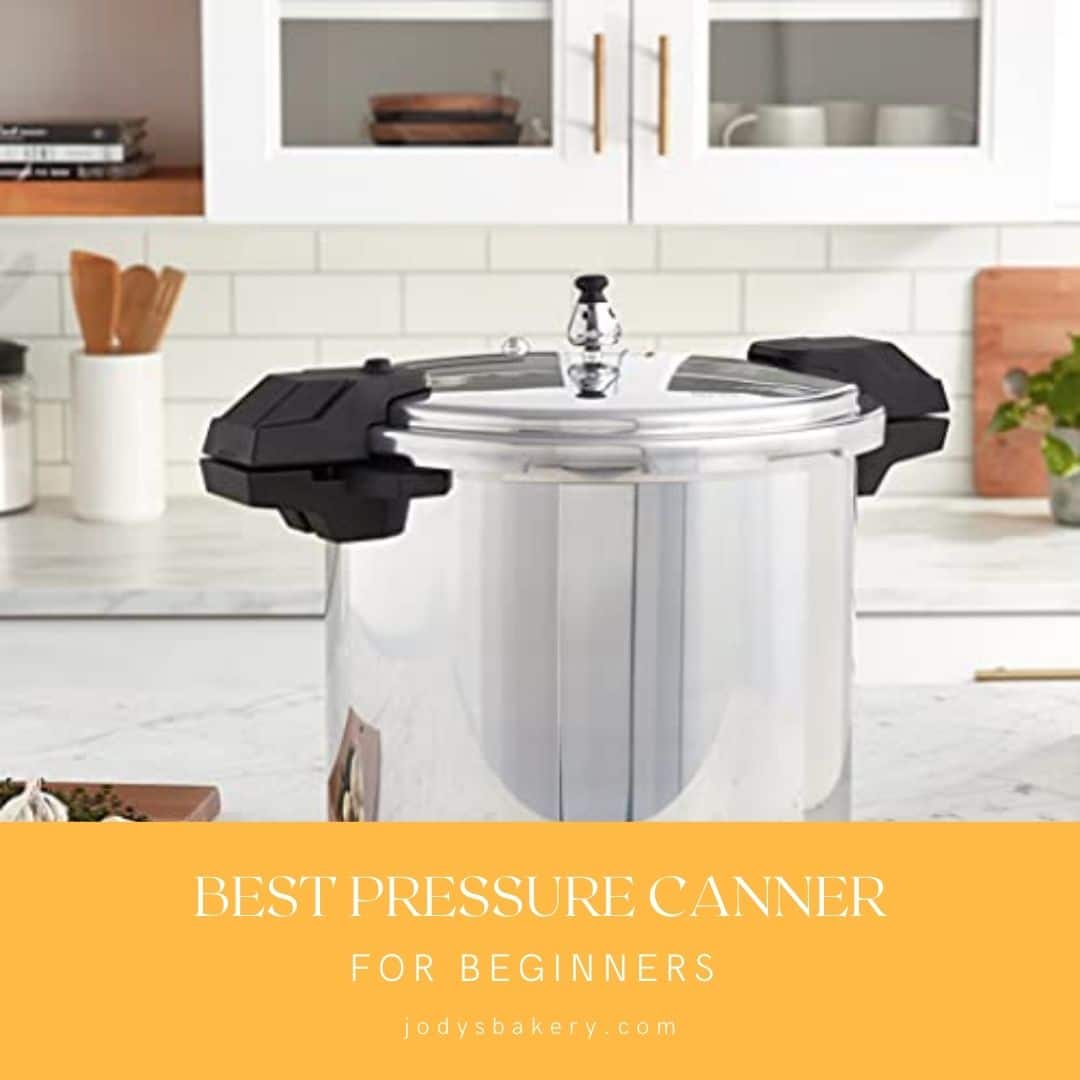 Let us all agree, first and foremost, that having an excellent pressure canner is fantastic. When your garden is producing…
If you frequently discard produce or grow your vegetables and have an abundance of them, pressure canning may be for…
Why Trust Us
You will find what you are looking for at Jody's Bakery. From classic to luxury brands, you'll find both. We will help you to select appliances that fit your needs, budget and lifestyle. Whether you want to stop by to learn more — or plan to make a major purchase — we'll treat you like family and assist you every step of the way. Shop with us today to receive friendly and experienced help along the way.