Puerto Rican Pan Sobao is a type of bread that is popular in Puerto Rico and is known for its soft, fluffy texture and slightly sweet taste. It is usually made with flour, yeast, sugar, salt, milk, and lard, and is often enjoyed as a breakfast or snack item.
Making Pan Sobao can be a time-consuming process, as the dough needs to be kneaded, proofed, and shaped before being baked. However, using a bread machine can simplify the process and make it easier to achieve consistent results.
To make Puerto Rican Pan Sobao in a bread machine, the ingredients are typically added to the machine's pan in a specific order, with the wet ingredients being added first followed by the dry ingredients. The machine is then set to the appropriate setting, and the dough is allowed to knead, rise, and bake according to the machine's programming.
Once the bread is done, it can be removed from the machine and allowed to cool before slicing and serving. Some people enjoy their Pan Sobao toasted with butter or jam, while others prefer to eat it as is. Either way, it is a delicious and satisfying bread that is sure to please anyone who tries it.
Why you should make Puerto Rican Pan Sobao in bread machine?
There are several reasons why you might consider making Puerto Rican Pan Sobao in a bread machine:
Convenience: Using a bread machine takes the hassle out of making bread by hand. You can simply add the ingredients to the machine, set it to the appropriate setting, and let the machine do the work for you.
Consistency: Bread machines are designed to mix and knead the dough evenly, which can help ensure that your bread turns out consistently every time.
Time-saving: Making bread by hand can be time-consuming, but using a bread machine can significantly cut down on the time required to make Pan Sobao. This can be especially helpful if you have a busy schedule or want to make bread quickly.
No special skills required: Making bread by hand requires some level of skill and experience, but using a bread machine requires very little expertise. This makes it a great option for beginners who want to try making bread at home.
Cost-effective: Buying Pan Sobao from a bakery or store can be expensive, but making it at home with a bread machine can save you money in the long run.
Overall, using a bread machine to make Puerto Rican Pan Sobao can be a great option for anyone who wants to enjoy fresh, homemade bread without the hassle of making it by hand.
How to make Puerto Rican Pan Sobao in bread machine
Here is a recipe for making Puerto Rican Pan Sobao in a bread machine:
Ingredients:
3 cups bread flour
2 tsp active dry yeast
1/4 cup granulated sugar
1 tsp salt
1/4 cup lard or vegetable shortening
1 cup warm milk
1 large egg
Instructions:
Add the warm milk, lard (or vegetable shortening), and egg to the bread machine pan.
In a separate bowl, mix together the bread flour, active dry yeast, sugar, and salt.
Add the dry ingredients to the bread machine pan on top of the wet ingredients.
Set the bread machine to the dough setting and start the machine.
Once the dough has been kneaded and risen, remove it from the machine and place it on a floured surface.
Divide the dough into 12 equal portions and shape each portion into a round ball.
Place the dough balls onto a baking sheet lined with parchment paper.
Cover the dough balls with a clean kitchen towel and let them rise for 30-45 minutes in a warm, draft-free place.
Preheat the oven to 375°F (190°C).
Bake the Pan Sobao for 15-20 minutes, or until they are golden brown and sound hollow when tapped on the bottom.
Remove the Pan Sobao from the oven and allow them to cool on a wire rack before serving.
Enjoy your freshly baked Puerto Rican Pan Sobao with butter, jam, or your favorite topping!
Tips for making Puerto Rican Pan Sobao in bread machine
Here are some tips to help you make the perfect Puerto Rican Pan Sobao in a bread machine:
Use fresh ingredients: Make sure to use fresh ingredients, especially the yeast, to ensure that your bread rises properly.
Follow the recipe: It's important to follow the recipe carefully, including the order in which you add the ingredients to the bread machine.
Check the dough consistency: Depending on the humidity and other factors, you may need to adjust the amount of flour or liquid to achieve the right dough consistency. You want a soft, smooth, and slightly sticky dough.
Let the dough rise properly: Make sure to let the dough rise properly according to the recipe instructions. This will help ensure that your bread has the right texture and flavor.
Preheat the oven: Always preheat your oven before baking the Pan Sobao. This will help ensure that the bread bakes evenly and thoroughly.
Use a baking stone: Consider using a baking stone in the oven to help distribute heat evenly and create a crustier bread.
Store the bread properly: Once your Pan Sobao is baked and cooled, store it in an airtight container or plastic bag to keep it fresh.
By following these tips, you can achieve a delicious and authentic Puerto Rican Pan Sobao in your bread machine.
All Post

Air Fryer

Baby Food Maker

Best Lists

Blender

Bread Maker Machine

Bread Slicer

Cake pop maker

Cooking Tips

Crepe maker

Deals

Deep Fryer

Electric Mixer

food dehydrator

Food Processor

Food Slicer

Food Steamer

Grain Mill Grinder

Grill

Guides

ice cream maker

Instant Pot

Kitchen Gadget

Knive

Meat Slicer

Microwave Oven

Pasta Maker

Recipes

Reviews

Sandwich maker

Slow Cooker

Toaster

Toaster Oven

Waffle maker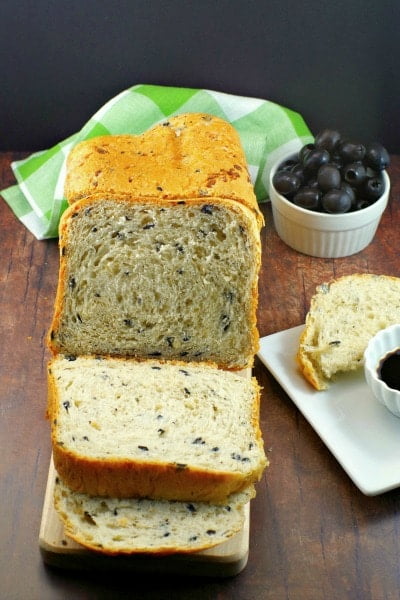 Bread machine onion bread is a flavorful bread that incorporates onions into the dough to create a savory and aromatic…
Dark Pumpernickel bread is a type of bread that originated in Germany, traditionally made from coarsely ground rye flour, and…
Bread machine soft pretzels are a delicious and easy-to-make snack or appetizer that can be made using a bread machine.…
Why Trust Us
You will find what you are looking for at Jody's Bakery. From classic to luxury brands, you'll find both. We will help you to select appliances that fit your needs, budget and lifestyle. Whether you want to stop by to learn more — or plan to make a major purchase — we'll treat you like family and assist you every step of the way. Shop with us today to receive friendly and experienced help along the way.