Biscotti…  I never thought of making it until my daughter suggested it as one of our treats for our Christmas gift platters.  She checked and found how to make them.  Next, we talked about the taste we wanted to have and decided on strawberry and almond.  Marla made the biscotti for our Christmas gifts, I decided I wanted to make them again.  Here is our recipe.
Ingredient
1/2 cup butter, softened   
1 cup sugar
1 tsp. grated orange peel
3 eggs
2 1/2 cups all purpose flour
1 cup almonds, finely ground
3 tsp. baking powder
1/4 tsp. salt
3/4 cup dried strawberries, chopped
1/2 cup chopped almonds
2/3 cup white vanilla baking chips, melted
Directions
Heat oven to 325 degrees F.  Line a cookie sheet with cooking parchment paper.
In a large bowl, beat butter and sugar with an electric mixer until light and fluffy.  Add orange peel and eggs, one at a time, beating well after each addition. 
Mix in flour, the 1 cup almonds, baking powder, and salt.  Mix well and stir in the remaining nuts and strawberries.
Divide dough in half.  On one side of the cookie sheet, make a log shape about 10″ long.  Form another on the other side of the cookie sheet.  The dough is similar to cookie dough and is easier to form into logs if you dampen your hands with water.
Bake 30 to 40 minutes, until a toothpick inserted into the center of the loaf comes out clean.  Remove from oven and let cool 25 minutes.  Remove from cookie sheet and place on a cutting board.  Cut off slices about 1/2-inch thick; discard ends.  place slices on the cookie sheet in a single layer.
Bake 10 minutes, remove from oven and turn the slices over, return to the oven and bake another 10 minutes. 
Cool completely, at least 30 minutes.  Drizzle one side with melted baking chips.  Dipping a fork in the melted baking chips and drizzling is an easy way.  Let stand until set before storing.
All Post

Air Fryer

Baby Food Maker

Best Lists

Blender

Bread Maker Machine

Bread Slicer

Cake pop maker

Cooking Tips

Deals

Electric Mixer

food dehydrator

Food Processor

Food Slicer

Food Steamer

Grain Mill Grinder

Guides

Instant Pot

Kitchen Gadget

Knive

Meat Slicer

Microwave Oven

Pasta Maker

Recipes

Reviews

Slow Cooker

Toaster

Toaster Oven

Waffle maker
Are you thinking about making cookie dough by hand? Well, you could do it the old-fashioned way with a bowl…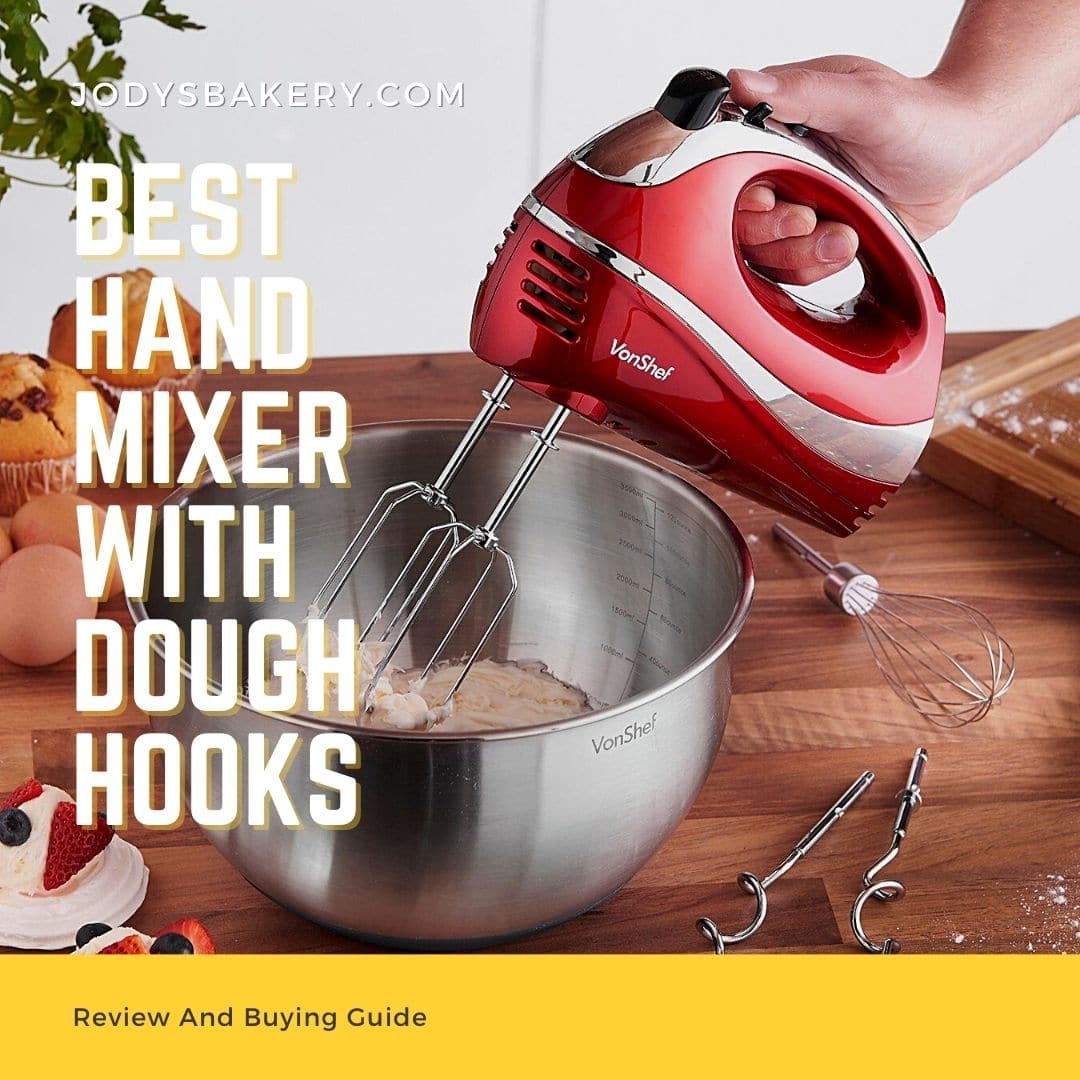 Dough hooks can make a big difference when it comes to hand mixers. If you want to be able to…
There is nothing like the smell of fresh baked cookies. The sweet, buttery aroma fills your kitchen and makes your…
Why Trust Us
You will find what you are looking for at Jody's Bakery. From classic to luxury brands, you'll find both. We will help you to select appliances that fit your needs, budget and lifestyle. Whether you want to stop by to learn more — or plan to make a major purchase — we'll treat you like family and assist you every step of the way. Shop with us today to receive friendly and experienced help along the way.