This Tropical Sunrise Detox Smoothie is a refreshing breakfast smoothie made with frozen mangoes, bananas, pineapple, and raspberries. This is our preferred method to begin the day. This fruity protein smoothie recipe will energize you and keep you satisfied for hours.
It's dairy-free and quite delicious.
This tropical smoothie recipe incorporates carrots and spinach to encourage you to consume more vegetables.
Why should you drink healthy Tropical Sunrise Detox Smoothie?
This smoothie is called the sunrise smoothie since it is the ideal breakfast companion! It's the perfect technique to ensure that you consume breakfast and begin the day with nutritious foods.
You may use a variety of fruits, vegetables, and superfoods to create an infinite variety of combinations! Additionally, it's a terrific alternative for on-the-go, as it allows you to acquire those nutrients without having to sit down for a complete meal.
What are ingredients included in this Tropical Sunrise Detox Smoothie?
Coconut water – Coconut water is used in this dish due to its high potassium level. You may substitute filtered water for coconut water if you prefer!
Strawberries – Strawberries are incredibly high in antioxidants and phytochemicals, which may benefit cardiovascular health and blood sugar regulation.
Pineapple – Pineapple is an excellent source of fiber and natural sugar.
Banana — while the recipe contains no extra sugar, a banana will bring some sweetness.
Mango – Mango is a low-calorie, high-fiber fruit that is an excellent source of vitamins A and C. Additionally; it contains folate, vitamin B6, iron, and a trace of calcium, zinc, and vitamin E.
How To Make Tropical Sunrise Detox Smoothie
Utilize this straightforward three-step technique to ensure you always combine a Tropical Sunrise Detox Smoothie!
Step 1: What to use in your Tropical Sunrise Detox Smoothie
Combine the frozen banana, mango, pineapple, lemon juice, and coconut water in a high-speed blender.
Step 2: Choose Some Add-Ins
Blend on high speed for approximately 2 minutes, or until the mixture is completely smooth.
The add-ins will supply you with some excellent nutrition throughout the day. By using potent nutrients in the form of fiber or fat, you can maintain a feeling of satiation and satisfaction for several hours!
No more empty-calorie snacks! We propose picking 1-2 products from the following list:
1 scoop of Green SuperFood or Reds powder
1 Tbsp chia seeds
1 Tbsp flaxseed Oil
1 Tbsp Hempseed
Step 3: Blend till smooth and enjoy!
Pour into a large glass and serve!

Blend the raspberries and other fruit separately to create gradient hues inside the photographs. Then, pour the liquid into layers to achieve the desired effect.
To achieve a superb, creamy smoothness in smoothies, add frozen fruit before blending. If you do not have frozen fruit on hand, you can certainly use fresh fruit.
To obtain a comparable consistency, replace the coconut water with ice cubes. When using ice cubes, the smoothie may require a more extended period to combine.
In a blender, combine all of the ingredients for the green smoothie recipes.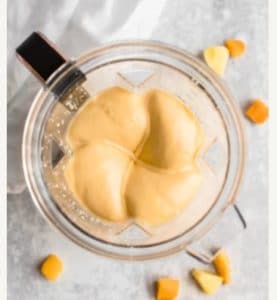 Blend until smooth, adding additional water as required to reach desired consistency.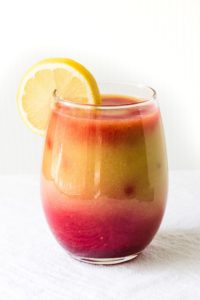 Serve immediately and thoroughly clean your blender to avoid sticking.
Nutrition
Calories: 
296
kcal
 | 
Carbohydrates: 
75
g
 | 
Protein: 
6
g
 | 
Fat: 
2
g
 | 
Saturated Fat: 
1
g
 | 
Sodium: 
258
mg
 | 
Potassium: 
1510
mg
 | 
Fiber: 
13
g
 | 
Sugar: 
46
g
 | 
Vitamin A: 
1048
IU
 | 
Vitamin C: 
185
mg
 | 
Calcium: 
123
mg
 | 
Iron: 
2
mg
This Tropical Sunrise Detox Smoothie contains natural, nutrient-dense ingredients, so we believe it can be part of a balanced diet. At the same time, you can boost your immune system and eat a great breakfast.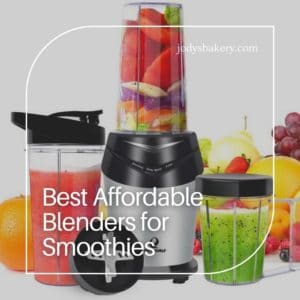 No matter if you're blending bananas and berries for smoothies...
Read More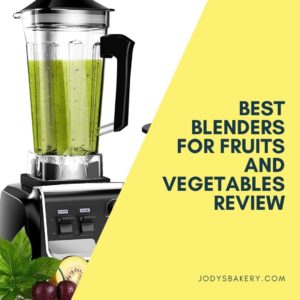 Fruits and vegetables are a delicious and exciting way to...
Read More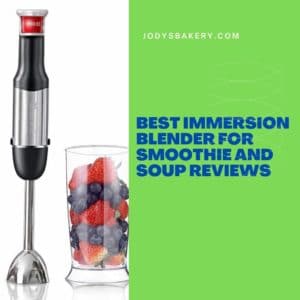 An immersion blender is a little bit of a misnomer...
Read More
Why Trust Us
You will find what you are looking for at Jody's Bakery. From classic to luxury brands, you'll find both. We will help you to select appliances that fit your needs, budget and lifestyle. Whether you want to stop by to learn more — or plan to make a major purchase — we'll treat you like family and assist you every step of the way. Shop with us today to receive friendly and experienced help along the way.