There is just something about Homemade Icing that just taste better then icing you can get in a container.  Not to mention that it is healthier for you because it doesn't have any of the preservatives added.  When you want icing you can find a lot of different Types Of Icing: Butter Cream; 7 Minute Boiled Frosting; German Chocolate Frosting; Fudge frosting; Royal Icing; Glazes; Truffle Frosting and Cream Cheese.  This is just to name a few.  
An all time favorite is the White Frosting.  Here is a recipe taken from Wilton's Decorating.
Ingredients: 
1/2 Cup Crisco
1/4 cup milk
1 teaspoon cornstarch
1 teaspoon vanilla
2-3 cups of sifted powder sugar
Directions:
Mix first four ingredients together until completely creamed.  Add 2-3 cups of sifted powder sugar.  If this is to thick add a couple of drops of milk until you get the stiffness you want.  A tip: by adding cornstarch this acts as a bonding agent in high humidity climates, and keeps the frosting from breaking down.  This icing can be used for cakes and cookies.
The next Great Icing is the butter cream used for cakes and cookies.  For this simple recipe, use 1/3 cup butter or margarine, beat until fluffy, gradually add 4 1/2 cups of sifted powder sugar.  Add 1/4 cup milk and 1/ 1/2 teaspoon vanilla.  Beat until thoroughly mixed.  Fattening but delicious!
Royal Icing is known as the glue of frosting and is used when putting together a Gingerbread House.  This frosting becomes very hard when it sets up.  7 Minute Frosting is one that is used on a cake to impress someone special.  It looks like Meringue on top of the cake.  To make this 7 Minute Frosting, use a double boiler and combine 1 1/2 cups sugar, 1/2 cup cold water, 2 egg whites and 11/4 teaspoon cream of tarter or 2 teaspoons of corn syrup.  Beat with electric mixer on low for 30 seconds.  Then place over boiling water (upper pan should not touch the water).  Cook, beating with the electric mixer constantly on high for 7 minutes.  Remove from heat and add 1 teaspoon vanilla and beat 2-3 minutes more, then frost.
In any of the frosting's you can change the flavor of by adding different extracts such as lemon, orange, almond, or cherry.  You can also add chocolate, chocolate chips, nuts, coconut, strawberries, peanut butter, candy bars, or even add a flavored liquor.  No matter which one you choose to make, it will be loved by all.  All of the above recipes came from the Better Homes and Gardens Cookbook except for the White Frosting.          
All Post

Air Fryer

Baby Food Maker

Best Lists

Blender

Bread Maker Machine

Bread Slicer

Cake pop maker

Cooking Tips

Deals

Deep Fryer

Electric Mixer

food dehydrator

Food Processor

Food Slicer

Food Steamer

Grain Mill Grinder

Grill

Guides

ice cream maker

Instant Pot

Kitchen Gadget

Knive

Meat Slicer

Microwave Oven

Pasta Maker

Recipes

Reviews

Sandwich maker

Slow Cooker

Toaster

Toaster Oven

Waffle maker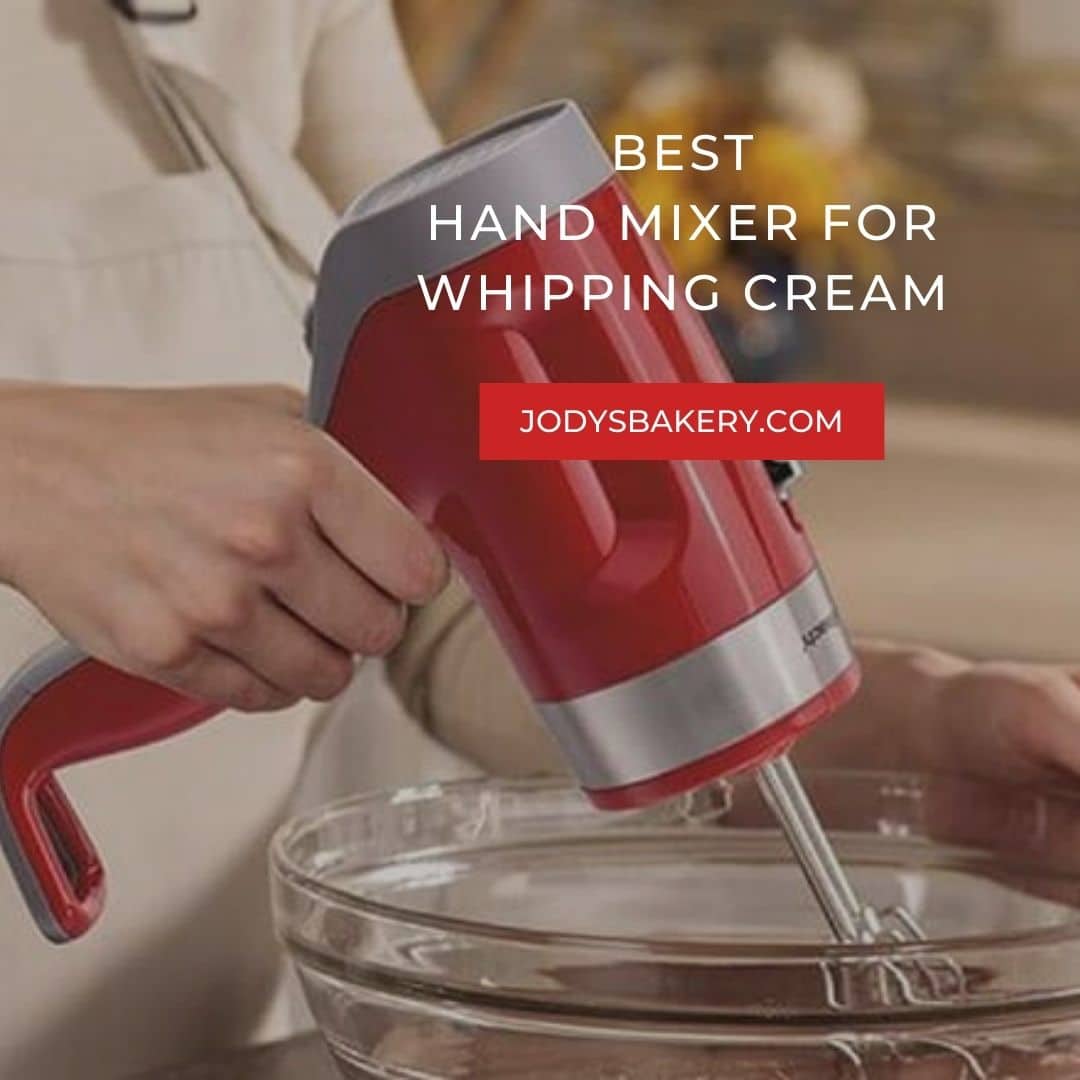 Americans love their whipped cream. Whether it is on a piece of pie, stirred into coffee, or dolloped on top…
There is nothing like the smell of fresh baked cookies. The sweet, buttery aroma fills your kitchen and makes your…
In the kitchen, our hand mixer is our most helpful and convenient accessory. The best hand mixer for cakes can…
Why Trust Us
You will find what you are looking for at Jody's Bakery. From classic to luxury brands, you'll find both. We will help you to select appliances that fit your needs, budget and lifestyle. Whether you want to stop by to learn more — or plan to make a major purchase — we'll treat you like family and assist you every step of the way. Shop with us today to receive friendly and experienced help along the way.