Prepare time: 10 min
Cook: 15 min
Ready in: 25 min
The baby needs balance nutrition like carbohydrate, protein, vitamin, and mineral. Protein and vitamin come from fruits and vegetables.
Sometimes, the baby doesn't like eating fruits and vegetables directly. To solve this problem, a muffin can be alternative food for the baby. This muffin is a combination of apple, banana, and carrot. This food usually called Muffin ABC. The taste of this muffin is spongy, soft, and not contain sugar or salt. Just need 25 minutes to prepare this food.
This muffin has good nutrition for the baby like vitamin A, vitamin C, and potassium that can help the baby growth. The food for baby needs primary attention from the mom, so you can't carelessly in choosing the food for your baby because if you careless your baby may be the growth of the baby is disrupted. To make this food, you just need to follow this recipe below.
How to make baby led weaning muffins apple banana carrot
The ingredients to make this food is really simple and easy to find. You just need some apples, bananas, carrots, butter, and flour. Choose the banana, apple, and carrot that still fresh to make the taste of muffin more delicious. Here are the following steps that should you do.
Ingredients:
2 eggs
One teaspoon of vanilla
160 grams of flour (1 ¼ cup)
100 grams of oil or butter, melted
5 teaspoons of baking powder
100 grams banana
150 grams of apple, peeled and diced
100 grams carrot, peeled and grated
Directions:
Place the grated carrot and apple in a pan. Pour a little water. Boiled the carrot and apple until simmer and softened. For about 5-6 minutes. While the apple and carrot cooking, place the banana in a bowl. Mash with a fork. Mix with eggs, vanilla, and butter.
Remove the carrot and apple from the pan, then blend them. After that, pour the soften carrot and apple into the banana bowl. Then, mix them use the hand beater until smooth, yellow and scummy. Then, add one ¼ cup of flour and baking powder.
Beat for about 30-60 seconds to make sure all ingredients are mixed. Place the batter into a muffin tin. Don't forget to give an oil on tin. Grilled at 180 degrees Celsius for about 15 minutes. Set aside and serve.
That's all the baby led weaning muffins apple banana carrot recipe. These muffins can be saved for three days in the refrigerator. If you haven't a refrigerator, you can store in airtight container.
All Post

Air Fryer

Baby Food Maker

Best Lists

Blender

Bread Maker Machine

Bread Slicer

Cooking Tips

Deals

Electric Mixer

Food Processor

Food Slicer

Food Steamer

Grain Mill Grinder

Guides

Instant Pot

Kitchen Gadget

Knive

Meat Slicer

Microwave Oven

Recipes

Reviews

Slow Cooker

Toaster
Being a parent is hectic, and once your child is ready to begin weaning, it is sure to become even…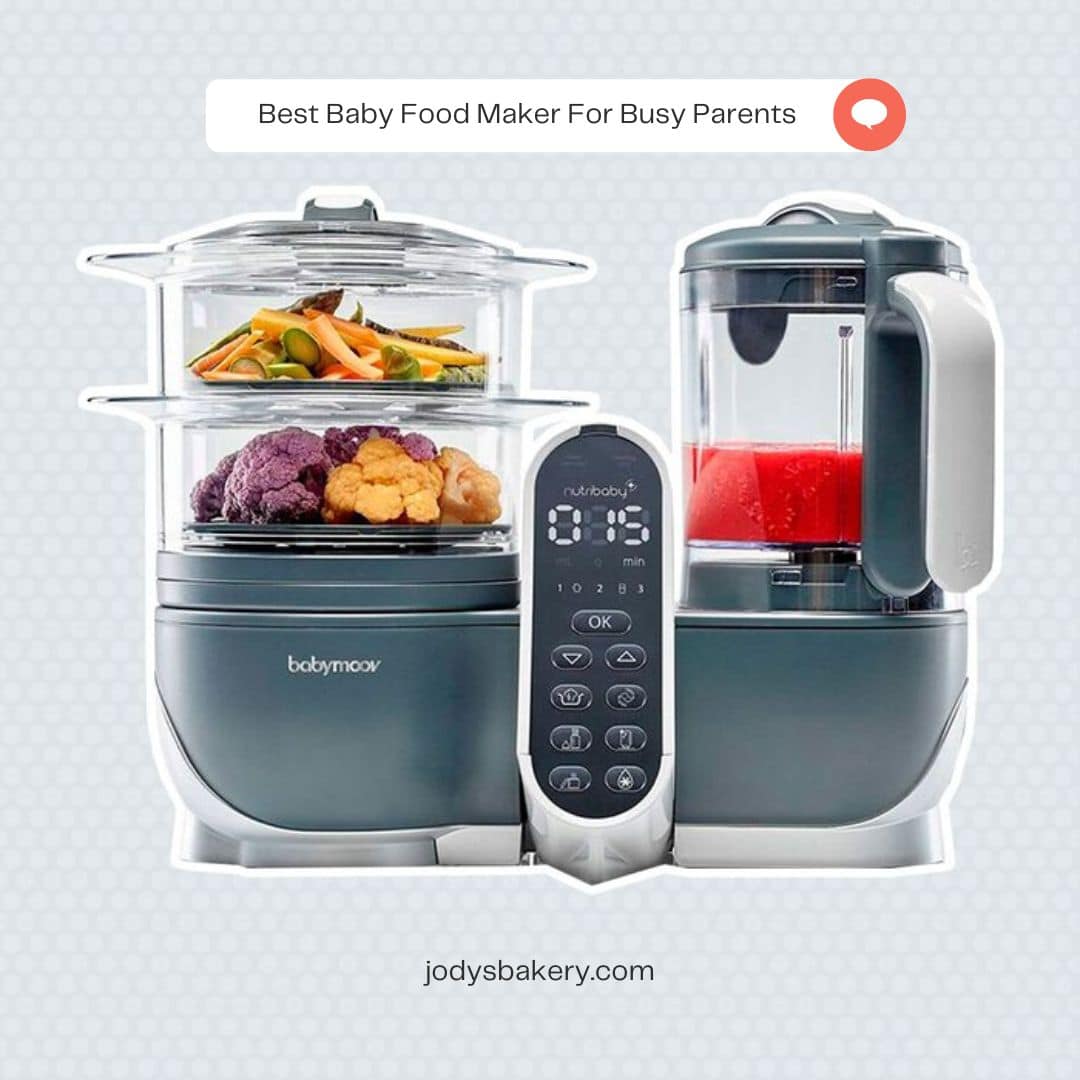 When you're putting together your baby registry, it may seem like a long way off to consider introducing solid foods…
Making your baby food at home is a simple, quick, and cost-effective process if you have the proper equipment. Surprisingly,…
Why Trust Us
You will find what you are looking for at Jody's Bakery. From classic to luxury brands, you'll find both. We will help you to select appliances that fit your needs, budget and lifestyle. Whether you want to stop by to learn more — or plan to make a major purchase — we'll treat you like family and assist you every step of the way. Shop with us today to receive friendly and experienced help along the way.