Ingredients: Serves 10
1 cup flour
2 eggs
1 1/2 cup fresh milk
1 oz butter
1 tbsp sugar
      Fillings:
2 bananas
1 can whip cream
2 tbsp sugar
A dash of banana essence
1/4 cup icing sugar
Method:
Beat eggs, add in sugar, fresh milk and slowly add in flour.
Stir well before adding in butter and continue stirring mixture till well blended.
Prepared a flat pan, spread blended mixture over pan to obtain thin pancake. Repeat until blended mixture is used up.

To make filling:
Remove banana skin and cut bananas into slices (diagonally).
Beat whip cream, add in sugar, beat well and add in dash of banana essence.
Leave aside. Put banana slices on one half of pancake and fold.
Decorate with cream or icing sugar if desired.

Note: For decoration put fresh cream in piping bag.
All Post

Air Fryer

Baby Food Maker

Best Lists

Blender

Bread Maker Machine

Bread Slicer

Cake pop maker

Cooking Tips

Crepe maker

Deals

Deep Fryer

Electric Mixer

food dehydrator

Food Processor

Food Slicer

Food Steamer

Grain Mill Grinder

Grill

Guides

ice cream maker

Instant Pot

Kitchen Gadget

Knive

Meat Slicer

Microwave Oven

Pasta Maker

Recipes

Reviews

Sandwich maker

Slow Cooker

Toaster

Toaster Oven

Waffle maker
1. Tiramisu by Food Network UK Enjoy the mouth-watering goodness of tiramisu. I have tried this recipe one time in…
Most people who want to whip cream from scratch at home end up attempting to figure out how to do…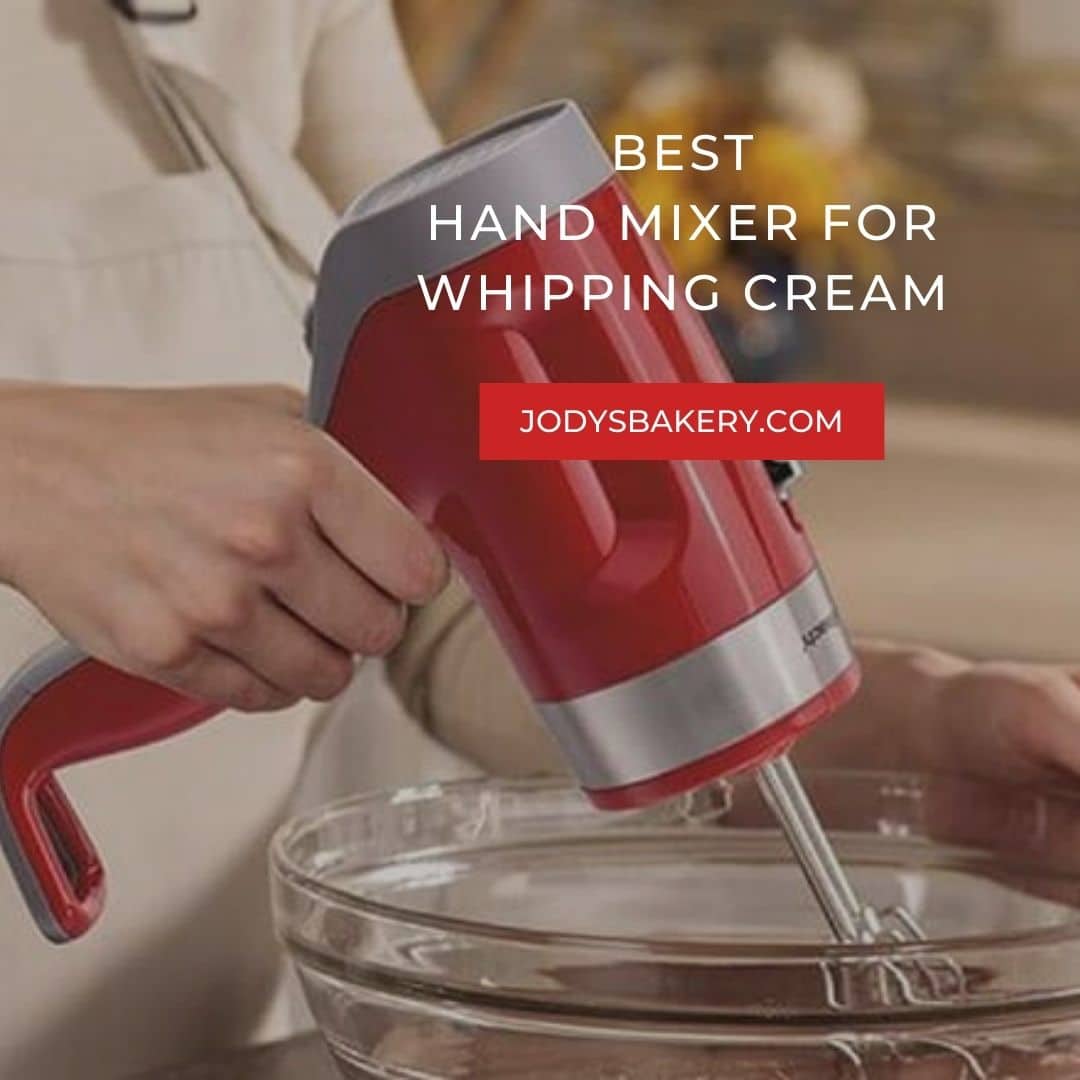 Americans love their whipped cream. Whether it is on a piece of pie, stirred into coffee, or dolloped on top…
Why Trust Us
You will find what you are looking for at Jody's Bakery. From classic to luxury brands, you'll find both. We will help you to select appliances that fit your needs, budget and lifestyle. Whether you want to stop by to learn more — or plan to make a major purchase — we'll treat you like family and assist you every step of the way. Shop with us today to receive friendly and experienced help along the way.