I have to admit that one of the best pressure cooker recipes I have ever come across was a little recipe called pressure cooker beer can chicken. It produces a steamed chicken that is not only beautiful and delicious but is sure to delight your guests. Give it a try and see if you like it as much as I did. I'm sure you will if you follow my simple recipe.
Placing a beer can into a chicken and cooking it is not something new. It is done in countless American homes all of the time. This practice started out in the South when innovative BBQ cooks decided to try inserting a beer can into the chicken while it was on the grill. However, it quickly spread to the rest of the country when people realized that cooking chicken in this fashion resulted in a tender and very good bird. Not long after that, cooks started adapting the recipe for their pressure cookers and an instant classic was born.
Before we start though, I would like to offer a word of advice. Don't try to follow this recipe in a conventional 4 quart pressure cooker. It's not going to fit unless you have an extremely small chicken. You will want to procure at least a 6 quart model; 8 quart if at all possible. You can find these size cookers by looking through pressure cooker reviews if you don't already have access to one.
Ingredients:
1 4lb chicken
1 can of beer
2 tablespoons lemon juice
2 bay leaves
2 tablespoons rosemary
2 tablespoons sage
2 tablespoons thyme
2 tablespoons olive or canola oil
½ teaspoon kosher salt
½ teaspoon lemon pepper
Directions:
Prepare the chicken by removing the neck and the giblets, running the bird under cold water and drying it with a clean towel. Set the chicken aside.
Mix all of the herbs, the oil and the lemon juice in a bowl. After mixing, apply it to the outside of the chicken.
Brown the chicken in your pressure cooker (with the lid off) until it's skin has the desired golden brown color. Remove the chicken from the cooker and set aside.
Deglaze the pressure cooker with approximately 1/3 of the beer from your beer can. Place a 1 bay leaf into the beer in the pressure cooker and then place the second bay leaf into the beer can itself.
Place the beer can in the middle of the cooker. Place your chicken into the pressure cooker; slowly lowering it down on the can. When that has been done, close and lock the pressure cooker.
Turn the cooker on high and allow it to come to temperature. When it does, cook the chicken for approximately 22-25 minutes.
After cooking, release the pressure valve on the cooker and allow it to cool down and depressurize. Remove the chicken. Be sure you remove it by the neck cavity and not by the wings. If you try to lift it by the wings, then they may come off because of the tenderness of the chicken. Allow the chicken to rest five minutes. Your beer can pressure cooker chicken is now ready to be served.
All Post

Air Fryer

Baby Food Maker

Best Lists

Blender

Bread Maker Machine

Bread Slicer

Cooking Tips

Deals

Electric Mixer

Food Processor

Food Slicer

Food Steamer

Guides

Instant Pot

Kitchen Gadget

Knive

Meat Slicer

Microwave Oven

Recipes

Reviews

Slow Cooker

Toaster
You can use a pressure canner to preserve late-season corn, zucchini, or extra stock when you don't have room in…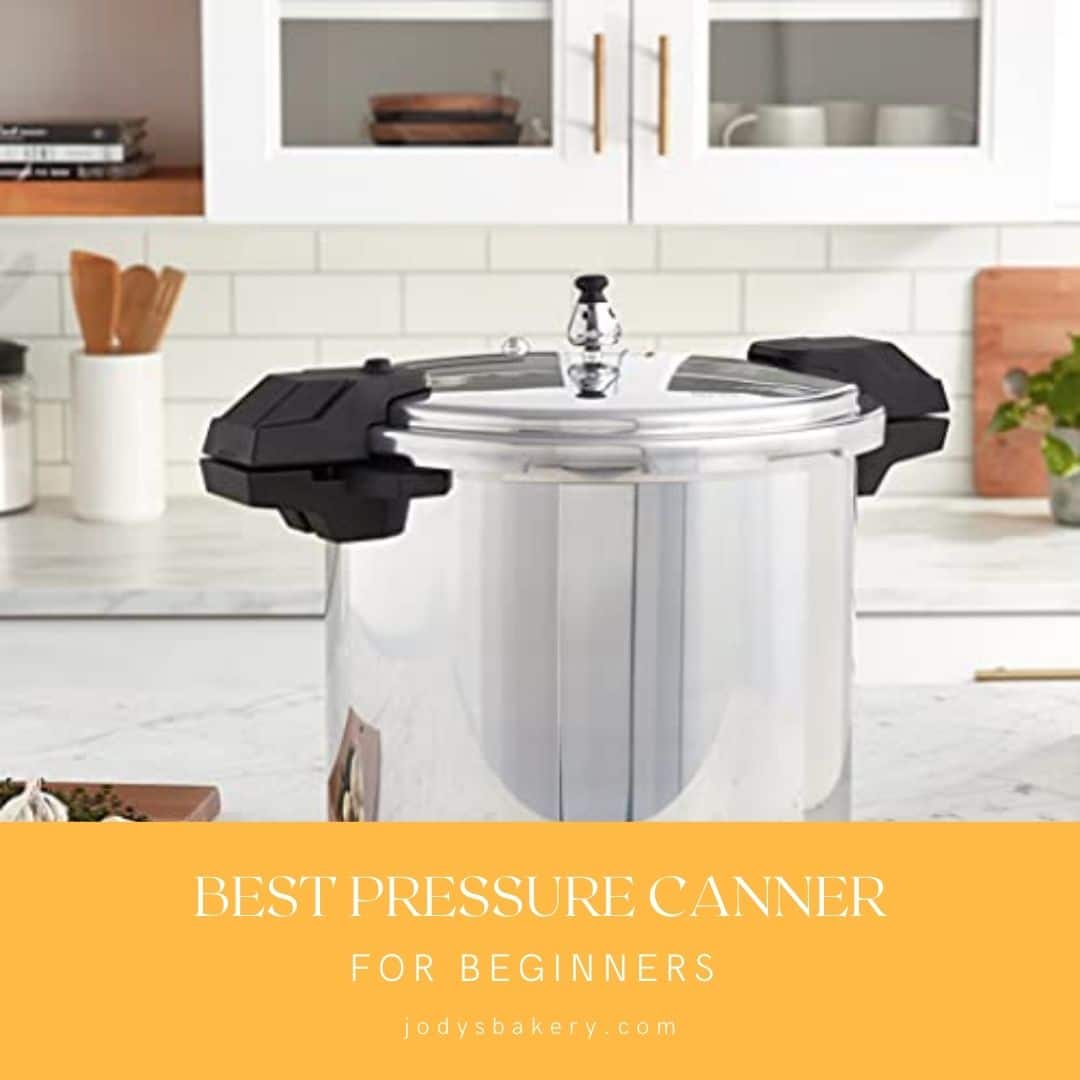 Let us all agree, first and foremost, that having an excellent pressure canner is fantastic. When your garden is producing…
If you frequently discard produce or grow your vegetables and have an abundance of them, pressure canning may be for…
Why Trust Us
You will find what you are looking for at Jody's Bakery. From classic to luxury brands, you'll find both. We will help you to select appliances that fit your needs, budget and lifestyle. Whether you want to stop by to learn more — or plan to make a major purchase — we'll treat you like family and assist you every step of the way. Shop with us today to receive friendly and experienced help along the way.