I am here today to give you the recipe for the best pressure cooker chilli. A chilli that is not only delicious but will most certainly stick to your ribs. Of course, this recipe may cause a little bit of a controversy. That's because certain areas of the United States have their own unique ideas about how chilli should be made, and this particular recipe may go against that idea.
I'll give you some examples. In Texas, the type of chilli that is most often made is chilli con carne. This is a chilli that is made without tomatoes or beans and is usually heavy with beef and chilli peppers. This stands in stark contrast to the chilli that is most often made in Ohio: the chilli five-way. This chilli is made with chilli, beans, onions, cheese and spaghetti. And this chilli, in turn, contrasts with Illinois chilli. A chilli that is made with ground beef, beans and suet.
My chilli goes against all of these archetypal chilli recipes. The recipe I am doing today is a hybrid between Missouri chilli (made with tomato sauce, kidney beans and ground beef) and Texas chilli. In my estimation, it is the best chilli out there.
For this recipe, I used a pressure cooker that is placed on a burner. If you don't have one of these, then you can check pressure cooker reviews to find one. However, you can also use an electric cooker if you want; just be sure to modify the directions accordingly.
Ingredients:
2 pounds beef chuck (cubed)
1/2 pound of ground beef
3 cloves chopped garlic
1 diced onion (yellow or sweet preferably)
1 tablespoon vegetable oil
2 tablespoons chilli powder
2 teaspoons paprika
1 teaspoon ground cumin
1/2 teaspoon ground black pepper
1/2 teaspoon chipotle chilli powder
1/4 teaspoon cayenne pepper
1/2 teaspoon dried oregano
14 teaspoon thyme
10 ounce can of diced tomatoes with green chilli peppers
16 ounce can of tomato sauce
salt and pepper (to taste)
Sour cream
Cilantro
Crackers
Directions:
Bring a frying pan to medium-high heat and place your ground beef in. Cook until it is fully cooked. Remove the beef and put it aside, but leave the grease in the pan. Now salt and pepper your cubed beef chuck and place it in the grease. Brown it thoroughly on all sides. Set the cubed beef aside and remove the pan from the heat.
Place 1 tablespoon vegetable oil into your cooker and turn it on medium-low. Toss in the garlic and the onions. Cook them until they are soft and almost translucent. Now stir in your paprika, chilli powder, cumin, chipotle chilli powder, oregano, thyme and cayenne pepper. Cook about 1-1/2 to 2 minutes. Add your diced tomatoes, tomato sauce, the cubed beef and the ground beef. Mix it together well.
Close and secure your cooker's lid. Raise the heat to high until it reaches pressure, then reduce heat to maintain this pressure. Cook for 15-20 minutes. Remove from heat and let the cooker cool down using the natural method. When the cooker is depressurized, remove the lid.
Top with cilantro and sour cream and serve with crackers. You can now congratulate yourself on making the best hybrid chilli in the world.
All Post

Air Fryer

Baby Food Maker

Best Lists

Blender

Bread Maker Machine

Bread Slicer

Cake pop maker

Cooking Tips

Deals

Electric Mixer

food dehydrator

Food Processor

Food Slicer

Food Steamer

Grain Mill Grinder

Guides

Instant Pot

Kitchen Gadget

Knive

Meat Slicer

Microwave Oven

Pasta Maker

Recipes

Reviews

Slow Cooker

Toaster

Toaster Oven

Waffle maker
I realized I needed to address the issue of canning on a glass-top stove because I get so many questions…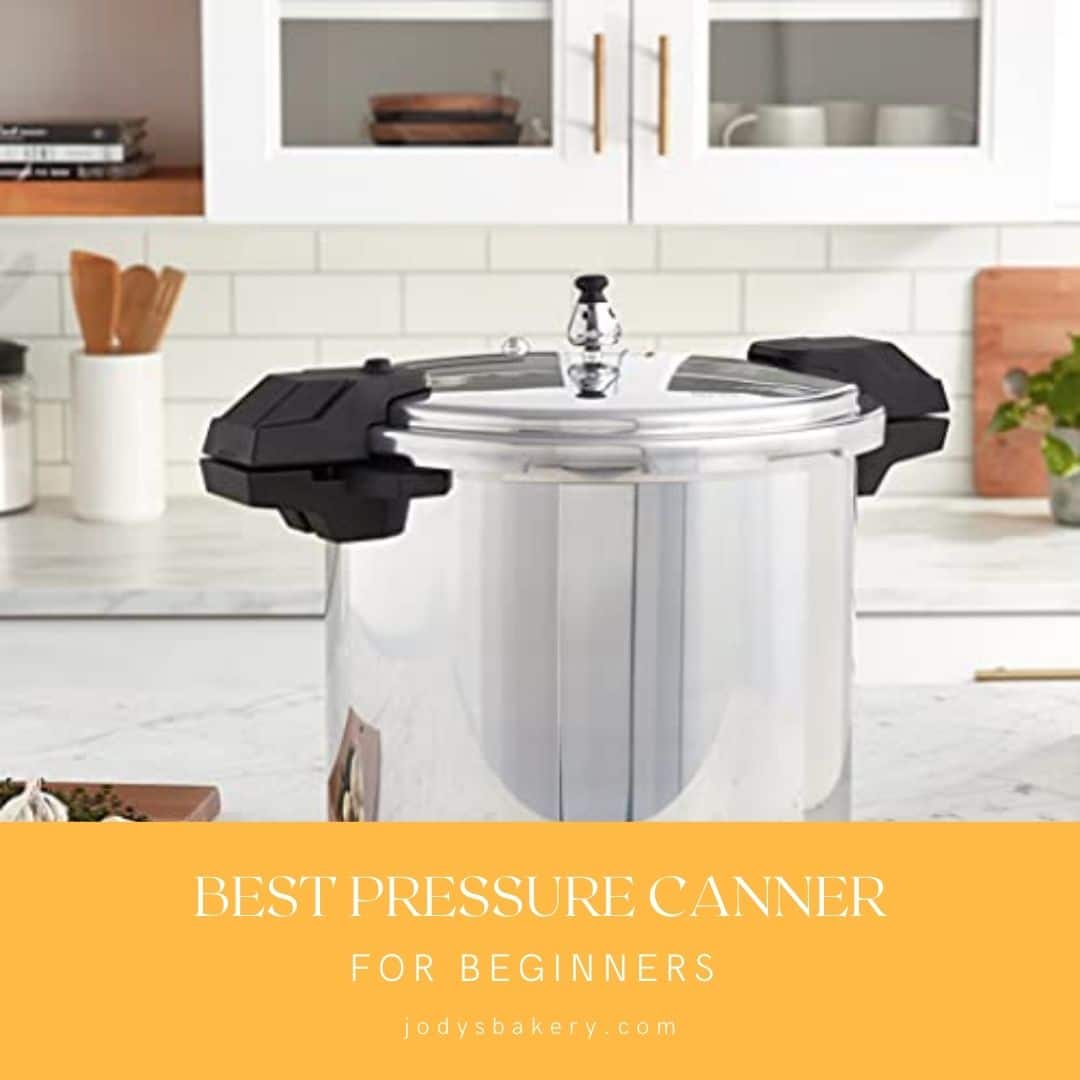 Let us all agree, first and foremost, that having an excellent pressure canner is fantastic. When your garden is producing…
Have you ever considered buying an electric pressure cooker for a while but are burdened by the price tag? If…
Why Trust Us
You will find what you are looking for at Jody's Bakery. From classic to luxury brands, you'll find both. We will help you to select appliances that fit your needs, budget and lifestyle. Whether you want to stop by to learn more — or plan to make a major purchase — we'll treat you like family and assist you every step of the way. Shop with us today to receive friendly and experienced help along the way.