Hand mixers are a must-have in every kitchen, but they are essential for bakers and baking lovers. Hand mixers provide the convenience necessary for effortless baking.  
Analyzing and auditing hand mixers and determining the best hand mixers is a difficult task. However, after conducting a thorough analysis, we compiled our list of the seven best budget hand mixers for you. 
 Whipping or blending your favorite frosting or icing has become convenient and straightforward, all thanks to hand mixers.  
To assist you in selecting the best affordable hand mixer for you, we've summarized the product's features and the hand mixer's positive and negative points. 
7 Of The Best Affordable Hand Mixers Reviewed By Experts
$70.77
as of January 31, 2023 8:05 am
$79.95
as of January 31, 2023 8:05 am
$25.99
as of January 31, 2023 8:05 am
$44.95
as of January 31, 2023 8:05 am
$82.99
$89.95
as of January 31, 2023 8:05 am
$34.97
as of January 31, 2023 8:05 am
$58.97
as of January 31, 2023 8:05 am
Last updated on January 31, 2023 8:05 am
1. KitchenAid 5-Speed Ultra Power Hand Mixer
Top-rated
#1 Mixer Brand in the World*

5 Speeds

120 Volts
Lockable Swivel Cord

Beater Ejector Button


Stainless Steel Turbo Beater™ Accessories
Check out
The KitchenAid 5-Speed Ultra Power Hand Mixer is ideal for almost all mixing tasks. Five speeds enable you to perform various tasks, from stirring to whipping, and the heavy-duty turbo beaters can handle even the heaviest ingredients.
When not in use, this KitchenAid compact hand mixer tucks easily into a cabinet or drawer. While blending, the cord-locking mechanism keeps it out of the way, and the cord is smooth and round for easy cleaning.
PROS
With 60 watts of power, this mixer provides more excellent mixing capability.
Dishwasher-safe components make cleaning and maintenance a breeze.
Five built-in speeds enable you to mix ingredients for a wide variety of recipes.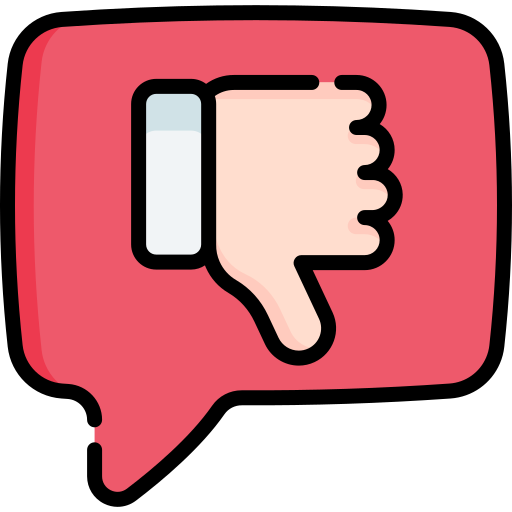 CONS
Ordinary build may break easily
Design
The design of KitchenAid is timeless. It is available in many colors that suit your kitchen. The mixer has two stainless steel turbo beaters that are dishwasher safe.
Swivel Cord with Lock allows the user to approach the ingredients from any angle and minimize tangles; they incorporated a lockable swivel cord that can be fastened to the hand mixer's left or right side.
Due to the product's high quality and durability, its smooth surface makes it simple to wipe clean without messing. Additionally, the swivel chord may be simply cleaned with a moist cloth.
The button for ejecting the beater enables the user to rapidly remove the hand mixer's accessories (Stainless Turbo Beater TM II). To remove the accessory from the product, press the button once.
They included a unique element to boost the user's comfort and performance while using the product by creating it with a comfort-designed handle. This feature is included to alleviate tiredness associated with lengthy and strenuous mixing procedures. The controls are located in a handy area that eliminates swapping hands.
Performance
The KitchenAid ultra-powerful 5-speed hand mixer is ideal for practically all mixing tasks. Five speeds and two stainless steel turbo beater attachments give you the power and control you need to make your favorite cookie dough, mashed potatoes, and more.
It will enable you to mix items at various speeds, which is a critical feature for a hand mixer. A feature may mix components from a leisurely stir to a vigorous whip with a single touch.
Levels 1 and 2 are ideal for slowly incorporating chunky components like chips and nuts. Level 3 corresponds to a medium speed suitable for whipping egg whites or cream.
Finally, levels 4 and 5 are excellent for smoothing out the texture of your doughs. Additionally, it features a quiet but powerful DC motor.
It has Soft Start to avoid splattering the contents of the mixing bowl. It would be best if you began at a low pace and gradually increased to the user-selected constant speed.
Shoul you buy KitchenAid 5-Speed Ultra Power Hand Mixer?
The KitchenAid 5-Speed Ultra Power Hand Mixer is an economical mixer that should be in any person's house or restaurant. Because the hand mixer is not large and cumbersome, it can be easily stored without taking up much space.
We've already provided an in-depth evaluation of the KitchenAid KHM512MY 5-speed Ultra Power hand mixer. If you're looking for the best hand mixer on the market at a reasonable price, we recommend the KitchenAid KHM512MY.
With all of the features mentioned above, perks, and advantages, you are sure to enjoy the best cooking and baking experience of your life!
2. Cuisinart HM-90BCS Power Advantage Plus 9-Speed
Best Seller
220 watts of power with automatic feedback
SmoothStart feature with 3 low mixing speeds eliminates splattering
One-step power switch with 9-speed LED display
Sturdy snap-on case to store mixer and accessories
Includes beaters, chef's whisk, dough hooks and spatula
Check out
In a word, the Cuisinart HM-90BCS Handheld Mixer is incredible. A feedback-analyzed motor, extra-long beaters, three-speed settings with SmoothStart, and a one-step power switch set this hand blender apart from the competition.
PROS
Handheld mixer powered by a 230-watt motor and equipped with automated feedback

Speed control with a single touch and nine-speed settings

Three slow start speeds to avoid splattering ingredients

Easy to attach and detach attachments
Good storage case
Works on thick doughs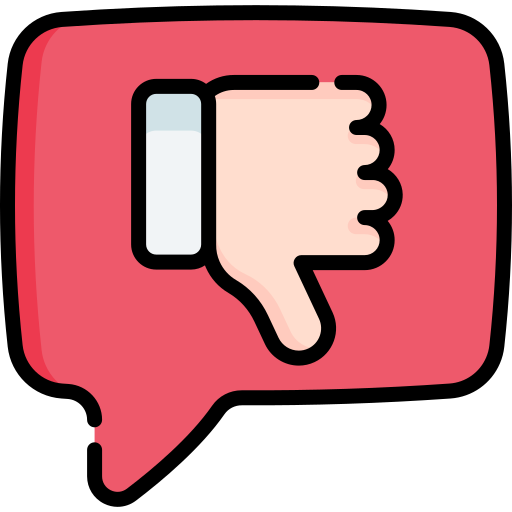 CONS
Includes only one whisk attachment
Loud on high speeds
Design
One-handed control is the simplest way to use a hand mixer. The Cuisinart is an ideal fit for this mold. The on/off button is nicely positioned for thumb control.
Additionally, the surrounding speed controls are easily controlled with your thumb. A bright LCD display indicates the speed at which you are traveling. Finally, a trigger detach mechanism is included, which is operated with the hand that holds the hand mixer.
Except for the whisk, all attachments are side-specific. One beater and one dough hook with a lip must be inserted into the correct holes. On the mixer, pictorial instructions indicate which one goes where.
As long as you know what you're doing, attaching and detaching the attachments is simple. Indeed, the detachment lever effortlessly ejects the attachments.
Cuisinart HM-90BCS Handheld Mixer is just as simple to store as it is to operate! Thanks to SmoothStart, it can eliminate splatters as you whiz through any task.
Once it's finished mixing thick batters, whipping up fluffy meringues, kneading homemade bread dough, clean it and store it. Extra-long beaters, a chef's whisk, and dough hooks are stored in a clear case, and the mixer snaps onto the top.
It comes with mighty power, precise control, and space-saving storage. That is the type of mixer that everyone will adore—dishwasher safe for all removable components.
Performance
Cuisinart HM-90BCS Handheld Mixer performs admirably. It is more potent than many other hand mixers with a higher wattage. Even if a stand mixer would be ideal for more complicated tasks like highly thick and stiff doughs, Cuisinart HM-90BCS is capable of.
The Cuisinart HM-90BCS Handheld Mixer may operate at a low speed for tasks such as mixing in chocolate chips or at high speed for whipping meringue.
Whatever speed is selected, the 220-watt motor with automated feedback informs the hand mixer of the type of resistance it is encountering and adjusts the power accordingly.
With a single button, the mixer is powered on and off. The speed parameters are shown on a digital screen and are adjusted using up and down arrows. The sole disadvantage is that the speed is reset when the Cuisinart HM-90BCS Handheld Mixer is switched off rather than remaining at the initial setting. This has been an irritant for some users, but not enough to justify the machine's purchase price.
This is a significant trait that everyone boasts about! SmoothStart technology is activated during the first three speeds. The beaters will begin whirling gradually to avoid setting off a flour bomb. It's not a big concern that it's not included with the others—ideally, you want to start slowly and gradually increase the speed, which aids in that process.
Splatters that are out of control are a thing of the past. There are no poofs of dry ingredients that explode in your face. Indeed, because of the SmoothStart feature's lower speeds, you can incorporate chocolate chips and nuts on the first speed level. KitchenAid is the only other brand with this feature; all other hand mixers advocate mixing those items in by hand.
Shoul you buy Cuisinart HM-90BCS 9-Speed Hand Mixer?
The Cuisinart HM-90BCS 9-Speed Hand Mixer has beaters, dough hooks, and a snap-on storage container. Along with organization, it keeps kitchens clean with the SmoothStart feature, which results in minor splash or dry ingredient explosions.
The three-year warranty is the best available in this category and is one or two years longer than that offered by competitors.
3. Hamilton Beach 6-Speed Electric Hand Mixer
Best Seller
275 Watts of peak power

Versatile with 6 Speeds and QuickBurst

No more lost beaters — they conveniently store in the snap-on case

Bowl Rest feature stabilizes mixer on the edge of the bowl when not in use

The mixer has a nonskid heel that reduces tipping
| | |
| --- | --- |
| Brand | Hamilton Beach |
| Color | White |
| Material | Stainless Steel |
| Model Name | Power Deluxe 6-Speed Electric Hand Mixer with Snap-On |
| Wattage | 275 watts |
| Voltage | 110 Volts |
| Item Dimensions LxWxH | 9.4 x 5.8 x 9.9 inches |
| Number of Speeds | 6 |
| Item Weight | 2.97 Pounds |
| Is Dishwasher Safe | Yes |
Check out
If you're searching for a reasonably priced hand mixer that maintains a high level of reliability and quality, the Hamilton Beach 6-Speed Electric Hand Mixer is a good alternative. Unlike other hand mixers in this price range, they are constructed with care and include enough additional functionality to make them suitable for multiple chefs of varying abilities.
Among these features is a clear case that clips to the bottom of your mixer. This significantly simplifies storage because you won't have to hunt for your mixer accessories. Another feature is the bowl rest, which allows you to rest the mixer on the bowl's lip while you tend to something else in the kitchen.
PROS
Affordable

Six speeds and a QuickBurst button are included.

The slower speed initially reduces the likelihood of the mixture spilling and creating a mess.

It includes beaters and whisks as additional accessories.

Ease of usage as a result of the Bowl Rest feature

Snap-on storage container to protect accessories from being lost

A mixer that is durable and long-lasting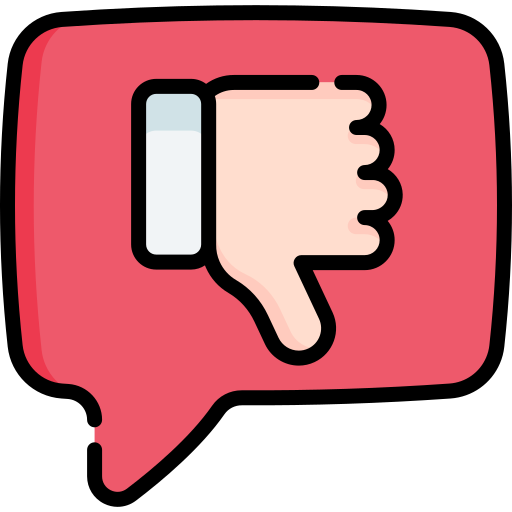 CONS
Mixing speeds may not be as slow to reduce splatter

The motor may give off smoke or spark
Design
Hamilton Beach hand mixer handles are ergonomically designed for maximum control and comfort. The mixer's unique Bowl rest feature allows it to sit on the edge of the bowl, preventing messy drips.
Snap-On storage cases conveniently organize attachments and cords, so you don't have to search for them each time.
Multiple attachments are available with various hand mixers, ranging from traditional beaters to wire beaters, whisks, dough hooks, and milkshake attachments.
Performance
This product is lightweight and features six speeds in addition to a boost button. Rapid bursts will instantly raise the speed and give the mix a lift. The Quickburst button is adjustable in speed. The hand mixer has classic whisks and chrome beaters for optimal mixing in the shortest amount of time.
The outstanding feature of this hand blender is that it minimizes spatter due to its unique low-velocity mechanism. Additionally, it includes a bowl rest to protect your counter from messy batters. Additionally, the Quick burst button allows you to mix even the most difficult ingredients.
The hand mixer has a peak mixing power of 275 watts, which is more than enough to get the job done, whether you're baking homemade cookies, preparing mashed potatoes, or whipping cream to top the homemade pie.
A slower initial speed helps keep ingredients in the mixing bowl and is ideal for folding dry ingredients such as flour into cake batter or combining liquids.
Shoul you buy Hamilton Beach 6-Speed Electric Hand Mixer?
It has an excellent rating on Amazon, indicating that most consumers were happy. It is straightforward to use and can assist in mixing eggs, whisking cream, or even mashing potatoes. However, if you seek a mixer that will last a long time, this may not be the most excellent option.
This Hamilton Beach mixer is an excellent choice for people in the market for a low-cost, easy-to-use hand mixer. It features a 250-watt engine and six distinct speed levels, including a burst mode for adding a little extra power to any speed setting.
With its convenient bowl rest, you may set the mixer down to add additional ingredients or double-check something in your recipe book. Additionally, it includes a snap-on storage case, which eliminates the need to hunt through drawers to locate your whisks.
4. Cuisinart HM-50 Power Advantage 5-Speed Hand Mixer
Best Seller
220 watts of power with automatic feedback
Chrome-plated Cuisinart logo band
Easy-to-use speed control and beater eject lever
Swivel cord for right-handed or left-handed use
Extra-long self-cleaning beaters with no center posts
Spatula, instruction and recipe book included
Check out
This Cuisinart HM-50 Power Advantage 5-Speed Hand Mixer effortlessly blends even the most difficult ingredients.
With a single touch, the slide control transforms dense cookie dough into whipped cream.
This 200-Watt motor with automatic feedback can mix anything from light whipped toppings to the heaviest cookie dough.
Plus, cleanup is a breeze. It included a few of our favorite recipes at the back of this book so that you can get creative with your new mixer! What could be more desirable?
PROS
Excellent design

The build quality is excellent.

Outstanding in terms of performance.

Extremely simple to use and maintain

Perfect for routine baking jobs

Extra-long beaters are far too compelling for precise mixing.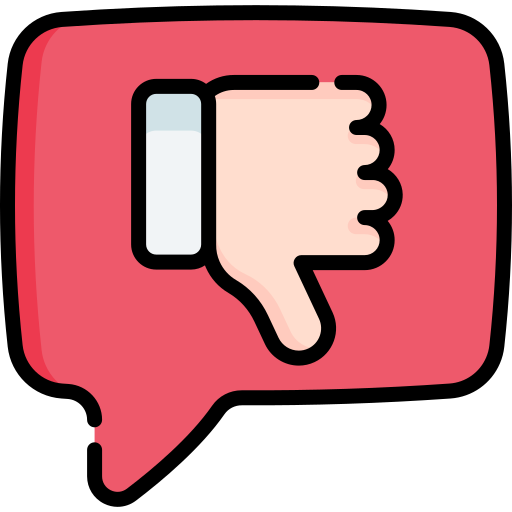 CONS
Even at the lowest speed, the mixer is mighty.

Noisy

Not includes dough hooks.
Design
This product is available in 14 vibrant colors, making it simple to select your favorite. However, this appliance's good appearance is not its only selling point. Five different speeds are selectable via the simple sliding control for one-touch operation and extra-long beaters.
The chrome-plated logo and stainless steel attachments make this product ideal for many people. Unlike many other items, this hand mixer is constructed of robust and long-lasting components.
It features a balanced design and an ergonomic grip that fits your hand pleasantly while using it. Additionally, the machine is not overly heavy, causing minor strain on your hands or arms. It is pretty simple to operate and enables you to perform various mixing tasks with no effort.
The beater is equipped with an unusual swivel rope that rotates. It can be positioned to suit the preferences of left- or right-handed users. Another fantastic feature of this mixer is the heel rest, which allows the appliance to rest comfortably on the countertop without causing unpleasant drips.
Performance
The Power Advantage HM-50 5 Speed Hand Mixer is a heavy-duty mixer that quickly whips up thick batters. Easily change speeds one-handedly. For family favorites and new ingredient adventures!
With 220 W of power, the mixer is more than capable of handling even the most demanding mixing chores. This one also includes an automatic feedback mechanism for the most sophisticated performance. It provides the mixer with more power while mixing big loads. As a result, it ensures a smooth operation conducive to precise mixing.
This Cuisinart model has five speeds for increased versatility. Thus, depending on the dish type, we'll progress from a gradual stir to a quick whip. Additionally, changing the speed is a breeze thanks to the sliding speed control, which puts total comfort at your fingers.
Shoul you buy Cuisinart HM-50 Power Advantage 5-Speed Hand Mixer?
The Cuisinart HM-50 Power Advantage 5-Speed Hand Mixer is great for preparing things that will be baked or simmered in a skillet pot. The included beater is extra-long and wide, resulting in increased performance. We recommend this product for daily use to our readers.
This is a great hand mixer for almost anyone, with simple-to-use features that allow you to easily switch from dense cookie dough to whipped cream with a single touch, courtesy of the slide control. Additionally, this powerful motor with automatic feedback can perform any mixing tasks your recipes require.
5. Braun Electric Hand Mixer, 9-Speed
6. Mueller Electric Hand Mixer 5 Speed
7. Black+Decker Helix Performance Premium Hand
Top-rated
5 Speeds + Turbo Boost
250-Watt Motor

Helix Beaters

Includes – 2 helix beaters, 2 dough hooks, 1 wire whisk, and a snap-on storage case

Reinforced Nylon Beaters

Snap-On Storage Case
Check out
Hand mixers, such as the Black+Decker Helix Performance Premium Hand Mixer blur the distinction between manual stirring and stand mixing.
They are more mobile and can reach challenging angles when mixing batters and doughs. Hand mixers must be powerful enough to handle thick mixtures while remaining lightweight enough to avoid fatigue in your shoulder or arm.
Additionally, they require simple-to-use attachments and storage. We put the Helix through its paces. Continue reading to learn how it performed and whether you should consider adding it to your kitchen.
PROS
Excellent color choices
Case with snap-on lid
Inexpensive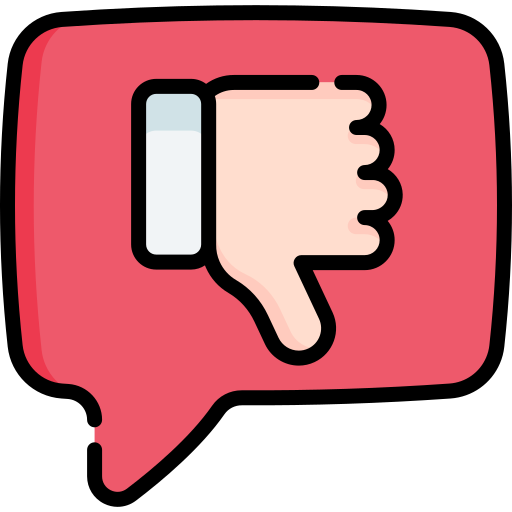 CONS
Attachments are difficult to remove

High speeds are required for thick doughs.

At high speeds, it's pretty loud.
Design
The Black+Decker Helix Performance Premium Hand Mixer is a design that combines strength and simplicity. It lacks some of the more expensive models' extra features, such as increased speeds or LCD displays. The speeds are adequate for light cooking. However, if you're a severe baker who uses a hand mixer multiple times a week, the Helix may be insufficient.
We particularly liked the mixer's flat back, which doubles as a stand. This feature was included in each hand mixer we tested. However, because the Helix's cord exits from the side rather than the bottom, it fared better in our tests than some of the other models.
All accessories are conveniently stored in the cleverly designed storage case, which doubles as a snap-on cover for the mixer. The auto-eject button makes cleanup a breeze by quickly disconnecting the dishwasher-safe mixing tools.
Additionally, you can avoid messes by using the heel and bowl rest, which allows the mixer to sit upright on the bowl's edge.
This set includes two helix beaters, two dough hooks, and one wire whisk, enabling you to whip up cake quickly and cookie batters, bread doughs, spreads and dips, homemade whipped cream, and whipped cream egg whites for a delicious meringue.
Finally, the Helix is available in eight different colors. The Helix will be a welcome addition to your design scheme for those who enjoy color-coordinating your kitchen appliances. Some of the colors are pretty retro, perfect for those who can't get enough mid-century modern.
Performance
By maximizing beater overlap and mixing ingredients in multiple directions, the advanced helix design optimizes mixing performance. Black+Decker Helix Performance Premium Hand Mixer features reinforced nylon beaters that provide double the surface area and double the mixing performance of standard nylon beaters.
The 250-watt motor has five speeds, one of which is reduced to help prevent splatters. Additionally, a unique turbo boost boosts the power at each mixing speed, quickly combining thick ingredients.
The Black+Decker Helix Performance Premium Hand Mixer is not a model with a lot of features. Five manually adjustable speeds and a turbo boost button are included. The turbo boost is activated only while the button is pressed. We used it a few times when our doughs became too thick. Vibrations and shaking increased as the speed increased.
The only other features are the attachment release and storage case. The storage case is by far the superior of the two. It features a notch cut out on the side for the cord, which keeps it neatly tucked away when not in use.
Three different recipes were used to evaluate the Helix: chocolate chip cookie dough, pancake batter, and bread dough. We were confident that it would perform admirably with pancake batter, but the other two require vigorous hand mixing.
Creaming butter and sugar together was required for the cookie dough recipe. We neglected to defrost the butter in advance, coming straight from the deep freeze. We microwaved it to soften it, but it remained slightly frozen.
The bread dough presented the same difficulties as the cookie dough—a thick mixture that requires the beaters in part and the dough hooks in part. The Black+Decker Helix Performance Premium Hand Mixer was capable of mixing the bread dough at its maximum speed. At the conclusion, it shook and whirred loudly, but it worked. We did not use it for the entire time, preferring to knead it by hand because the hooks break up the dough.
The Helix produces a great deal of shaking and noise. However, given the price, it performed admirably.
Should you buy Black+Decker Helix Performance Premium Hand Mixer?
The Black+Decker Helix Performance Premium is a cost-effective hand mixer. You're preceding different speeds and a few other benefits in exchange for a lower price. However, it is an excellent model for casual cooking.
It has the speed necessary for thicker mixes and a turbo function for quick bursts or dense combinations. Additionally, it receives a thumbs up for the included storage case. There is nothing more frustrating than attempting to locate all of the components for your kitchen appliances.
We would highly recommend the Black+Decker Helix Performance Premium Hand Mixer if you're on a budget and only intend to use it occasionally, as it excels at basic mixing.
A Detailed Guide For Choosing Your Best Affordable Hand Mixer
While we adore stand mixers for heavy-duty baking and blending, there are occasions when you require a more—well—handy tool!  
Hand mixers are ideal for whipping up fluffy egg whites or creaming butter and sugar for chewy chocolate chip cookies. However, selecting the correct mixer can be challenging, especially if you are unsure of what to look for. 
Ascertain an Appropriate Weight 
Although all hand mixers are compact (which is the purpose, isn't it?), some are lighter than others. When you're mixing up many batches of fudgy brownies, using a more lightweight hand mixer helps reduce arm fatigue.  
However, a mixer that is excessively light makes control more difficult. Select a mixer from the in-store display to determine your ideal weight. 
Which Features Do You Require?
Speed: Hand mixers are available in three, five, or even ten speeds, depending on the amount of diversity desired or required. A mixer with a slow start mode is ideal for combining dry components, preventing spills and splatters. And, while most mixers are around 150 watts, you can purchase one with up to 220 watts of additional power, which is ideal for blending the thicker dough. 
Attachments: Do you intend to use your hand mixer for purposes other than mixing baking ingredients? Purchase one that includes a range of attachments, including a dough hook, whisk, and spatula. While sturdy stainless-steel beaters will last the longest, if you're concerned about scratching your set of fine mixing bowls, opt with silicone-coated attachments. Consider this Hamilton mixer with six speeds and gentle, silicone-coated beaters. 
Consider the Following Features 
Sound: No worry about waking up the kids on a Saturday morning to make waffles from scratch if you use a hand mixer intended to be as quiet as possible. Reviewers like the powerful (but silent!) construction of this KRUPS 10-speed mixer. 
Handle: While numerous handle styles and sizes are available, it is critical to select ergonomic and comfortable to hold (think: rubber or silicone grips). You don't want it to slip from your grasp throughout the mixing process. 
Space-saving design: For those limited to a room in the kitchen, search for a hand mixer with a retractable cord or a compact body that fits into even the most crowded cabinet. Due to the unusual hand mixers' design, some models have a storage box that allows them to be stacked in a closet or organized neatly in a drawer. 
How Much Does a Hand Mixer Cost?
A hand mixer can cost anywhere from $20 and $100, depending on its quality and the number of extra features. If you frequently use your mixer, consider investing in a higher-quality model that will last longer.  
It's also a good idea to look for a mixer that comes with a warranty that covers any damage or broken parts. Consider the best hand mixer, as determined by our Test Kitchen. 
Make the right purchase with the hand mixer buying advice above—and then try one of these unexpected recipes with your fresh new mixer! 
The best affordable hand mixer should meet your specific baking requirements. When purchasing one, ensure that you have covered all the features. There are numerous possibilities, and the finest ones are included. You may buy all these items online or at a local retailer. To learn more about cake mixers, go here. 
Talented home cooks and budding bakers typically have a stand...
Read More
KitchenAid is a well-known brand in baking appliances with many...
Read More
Why Trust Us
You will find what you are looking for at Jody's Bakery. From classic to luxury brands, you'll find both. We will help you to select appliances that fit your needs, budget and lifestyle. Whether you want to stop by to learn more — or plan to make a major purchase — we'll treat you like family and assist you every step of the way. Shop with us today to receive friendly and experienced help along the way.