Bread Machine Sun-Dried Tomato Focaccia is a savory and flavorful Italian bread that is perfect for sharing. This bread is made with a combination of bread flour, olive oil, sun-dried tomatoes, herbs, and seasonings.
Using a bread machine to make Sun-Dried Tomato Focaccia simplifies the process, making it easier to enjoy this delicious bread at home. Focaccia bread is traditionally served as an appetizer or side dish and is a great accompaniment to soups, salads, and pasta dishes. With its soft, chewy texture and savory flavor, Sun-Dried Tomato Focaccia is sure to be a hit with your family and friends.
Why should you use a bread machine for Sun-Dried Tomato Focaccia?
Using a bread machine to make Sun-Dried Tomato Focaccia has several advantages:
Convenience: Making bread from scratch can be a time-consuming process. By using a bread machine, you can save time and effort since the machine does most of the work for you.
Consistency: Bread machines are designed to mix, knead, and rise the dough consistently, resulting in uniform texture and flavor.
Control: Bread machines allow you to control the ingredients used in your bread, so you can customize the recipe to your liking. You can adjust the amount of salt, oil, and herbs, as well as choose the type of flour used.
Evenly distributed ingredients: By using a bread machine to make Sun-Dried Tomato Focaccia, the sun-dried tomatoes and other ingredients will be evenly distributed throughout the dough, resulting in a flavorful and well-balanced bread.
No kneading required: Kneading the dough can be a strenuous and time-consuming task. With a bread machine, you don't need to worry about kneading the dough by hand, which saves you time and effort.
Overall, using a bread machine to make Sun-Dried Tomato Focaccia is a convenient and easy way to enjoy homemade bread without the hassle of kneading and rising the dough by hand.
How to make Sun-Dried Tomato Focaccia in a bread machine
Here's how to make Sun-Dried Tomato Focaccia in a bread machine:
Ingredients:
1 cup warm water
2 tbsp olive oil
1 tsp salt
2 tbsp sugar
3 cups bread flour
2 tsp active dry yeast
1/4 cup chopped sun-dried tomatoes (packed in oil)
1 tsp dried basil
1 tsp dried oregano
1/2 tsp garlic powder
Coarse sea salt, for topping
Extra virgin olive oil, for brushing
Instructions:
Add the warm water, olive oil, salt, and sugar to the bread machine pan.
Add the bread flour to the pan, making sure it covers the liquid completely. Make a well in the center of the flour and add the yeast.
Turn on the bread machine and select the dough cycle. Press start.
While the dough is kneading, drain the sun-dried tomatoes and pat them dry with a paper towel. Chop them into small pieces.
When the dough cycle is complete, remove the dough from the bread machine and place it on a lightly floured surface.
Knead the sun-dried tomatoes, dried basil, dried oregano, and garlic powder into the dough until evenly distributed.
Place the dough in a greased baking dish or on a baking sheet lined with parchment paper. Flatten the dough with your fingers to create dimples.
Brush the dough with extra virgin olive oil and sprinkle with coarse sea salt.
Cover the dough with a damp towel and let it rise in a warm place for about 30 minutes.
Preheat the oven to 400°F (200°C). Bake the focaccia for 20-25 minutes or until golden brown.
Remove the focaccia from the oven and let it cool for a few minutes before slicing and serving.
Enjoy your delicious Sun-Dried Tomato Focaccia bread!
Tips for making Sun-Dried Tomato Focaccia in a bread machine
Making Sun-Dried Tomato Focaccia in a bread machine is an easy and convenient way to create a delicious, homemade bread. Here are some tips to ensure your bread turns out perfectly:
Start with fresh ingredients: Use fresh flour, yeast, and sun-dried tomatoes to ensure the best flavor and texture.
Use room temperature ingredients: Make sure your ingredients are at room temperature before adding them to the bread machine. This will help the bread rise properly.
Use the correct settings: Use the dough setting on your bread machine to make the dough, and then transfer it to a greased baking pan for the final rise and baking.
Add the sun-dried tomatoes at the right time: If you add the sun-dried tomatoes too early in the bread-making process, they may become too mushy. Add them during the last 5 minutes of kneading to ensure they are evenly distributed throughout the dough.
Add toppings before baking: Before baking the bread, add your desired toppings, such as salt, herbs, or grated Parmesan cheese, on top of the dough.
Let the bread cool before slicing: Once the bread is baked, let it cool on a wire rack for at least 10 minutes before slicing. This will help the bread retain its shape and prevent it from becoming too dense.
All Post

Air Fryer

Baby Food Maker

Best Lists

Blender

Bread Maker Machine

Bread Slicer

Cooking Tips

Deals

Electric Mixer

Food Processor

Food Slicer

Food Steamer

Grain Mill Grinder

Guides

Instant Pot

Kitchen Gadget

Knive

Meat Slicer

Microwave Oven

Recipes

Reviews

Slow Cooker

Toaster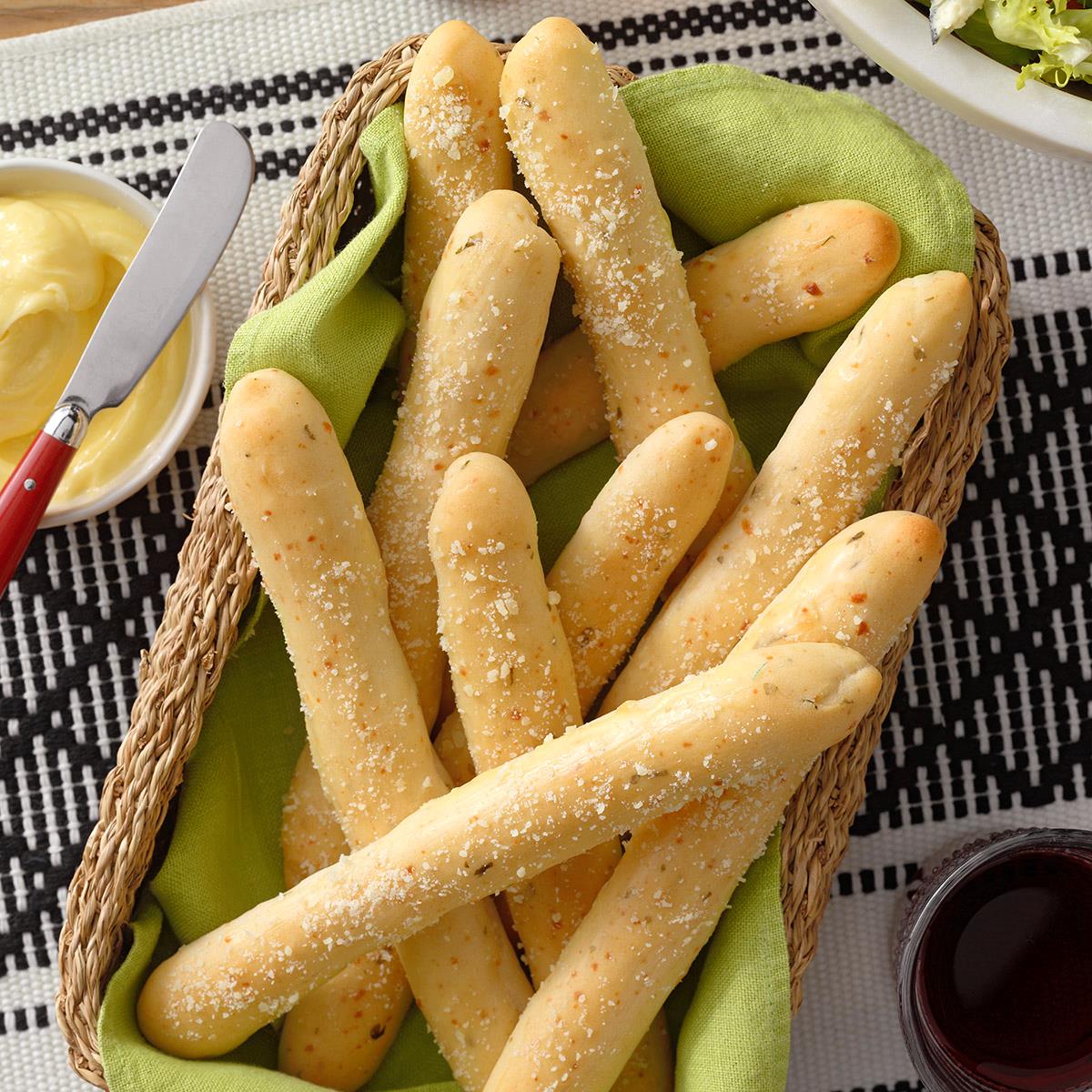 Bread Machine Soft Garlic Breadsticks are a delicious and easy-to-make treat that is perfect for any meal or snack. Made…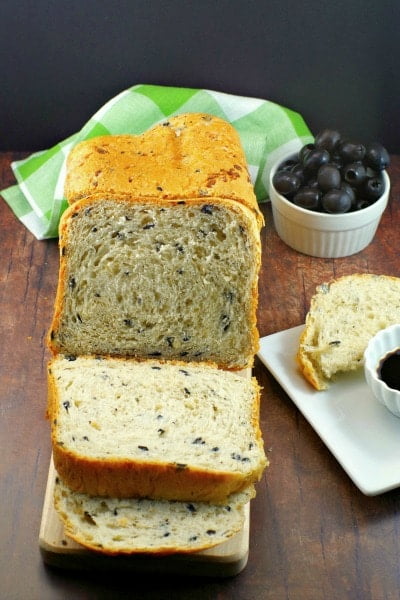 Bread machine onion bread is a flavorful bread that incorporates onions into the dough to create a savory and aromatic…
Bread machine roasted garlic bread is a delicious and flavorful bread that is easy to make in a bread machine.…
Why Trust Us
You will find what you are looking for at Jody's Bakery. From classic to luxury brands, you'll find both. We will help you to select appliances that fit your needs, budget and lifestyle. Whether you want to stop by to learn more — or plan to make a major purchase — we'll treat you like family and assist you every step of the way. Shop with us today to receive friendly and experienced help along the way.