It seems like more and more people are buying pressure cookers. Which is really no surprise. After all, these machines have come a long way over the past few decades. They are no longer they ticking steam powered time bombs that your grandmother's machine used to be. Pressure cookers are more sophisticated and safer than ever before. They are also more convenient than ever before as well. But with that being said, you still have to do due diligence and do a bit of research. This guide will give you some tips that will help you buy the best model available.
Tip #1:
One of the first things you'll need to do is to pour over some pressure cooker reviews. You can then compile a list that of all of the models that fellow consumers have been happy with. You may also learn of additional features each model has that isn't included in the description.
Tip #2:
Now that you have a list of the top models, you can then decide whether or not you want an aluminum pressure cooker or a stainless steel one. Each one has its own advantages and disadvantages, as you can see below.
Aluminum-Aluminum cookers costs less, don't weigh a whole lot and provide better heating conduction than stainless cookers. The cons of pressure cookers made from this material is that this metal is very prone to staining and pitting. Now, that won't affect how it functions, but is something that needs to be considered.
Stainless Steel-These cookers are generally more expensive, weigh a lot more and don't conduct heat as well as aluminum ones. However, they are also sturdier, have a more durable finish and last a long time.
There is also a third choice you need to consider. One that combines the durability of stainless steel with the heat conduction of aluminum. And that is a stainless steel model with a bonded aluminum base that allows for more even heating and prevents hot-spots. If possible, you should consider one of the models.
Tip #3:
After you consider model popularity and construction, it is now time to think about what size pressure cooker you need. Remember, even the best pressure cooker might not be right for you if it is the wrong size for your cooking needs. Below are some of the most popular pressure cooker sizes and their recommendations:
4 Quart Models-If you are just cooking for yourself—or one other person—then this is the perfect size cooker for you.
6 Quart Models-This size is good for families that consist of 2-4 members
8 Quart Models-This size is great for bigger families that consist of more than 4 members. It is also a good size for those people who make large quantities of pasta sauce, gravy or soup stock.
16-23 Quart Models-These cookers are bigger than what most people need for cooking. People who plan to use it for canning vegetables or meats, or have an extremely large amount of people to feed.
Now that you have poured over pressure cooker reviews and have decided on a model that is highly rated, and has the composition and size you need, it is now time to further narrow down your selection by choosing one that has the right features for you.
Tip #4:
It is absolutely necessary that you buy a pressure cooker that has a safety valve. These valves keep steam from building up in your cooker to critical levels and basically turning it into a bomb. However, what you might not know is that there are several different types of safety valves. Let's go over some of the most common ones, so we can choose the right one for our needs.
Weighted Valves-This type of valve is placed on top of a vent pipe and is rated for about 15 PSI of steam. When these type of pressure cooker reaches temperature, the weighted valves will begin to perform a rocking motion. When it has reached temperature, it will also start to make a whistling sound. If the sound stops while cooking, then you know that you need to fix the problem before it reaches the critical condition. Cookers with this type of valve are usually fairly inexpensive.
Modified Weighted Valves-This type of valve is connected to the machine and doesn't perform the characteristic rocking motion that weighted valves do. This valve also maintains a pressure of 15 PSI but it does it by releasing steam on an intermittent basis. You can tell this machine has started cooking when it begins to release steam. However, since it doesn't have an audible warning like the weighted valves do, and it can be difficult to see the steam beginning to be released, these cookers generally need to be watched closer than models with weighted valves. There is one more thing to consider: Price on models with this type of valve are usually more expensive than weighted valve models.
Tip #5:
Here are a few more features that you need to consider before putting money down on your new pressure cooker:
Cooking Rack-Some models come with a cooking rack that keeps the food above the liquid level and segregates them from each other.
Secondary Release Valves– If possible, you should also consider buying a pressure cooker with a secondary venting system. This will serve as an additional safety feature that will prevent the cooker from exploding if somehow the main vent pipe is stopped up. It's not likely the main vent pipe will become stopped up, but it's nice to have the peace of mind that if it did, then your pressure cooker wouldn't become a dangerous weapon.
Warranty-Always look for a model with a good warranty. Nowadays, most reputable companies will offer at least a ten year warranty on their pressure cookers, and some even offer 12 year warranties.
And this concludes my two part guide on buying a pressure cooker. Follow this guide and you should be able to find a cooker that fits your needs and your budget.
All Post

Air Fryer

Baby Food Maker

Best Lists

Blender

Bread Maker Machine

Bread Slicer

Cake pop maker

Cooking Tips

Deals

Electric Mixer

food dehydrator

Food Processor

Food Slicer

Food Steamer

Grain Mill Grinder

Guides

Instant Pot

Kitchen Gadget

Knive

Meat Slicer

Microwave Oven

Pasta Maker

Recipes

Reviews

Slow Cooker

Toaster

Toaster Oven

Waffle maker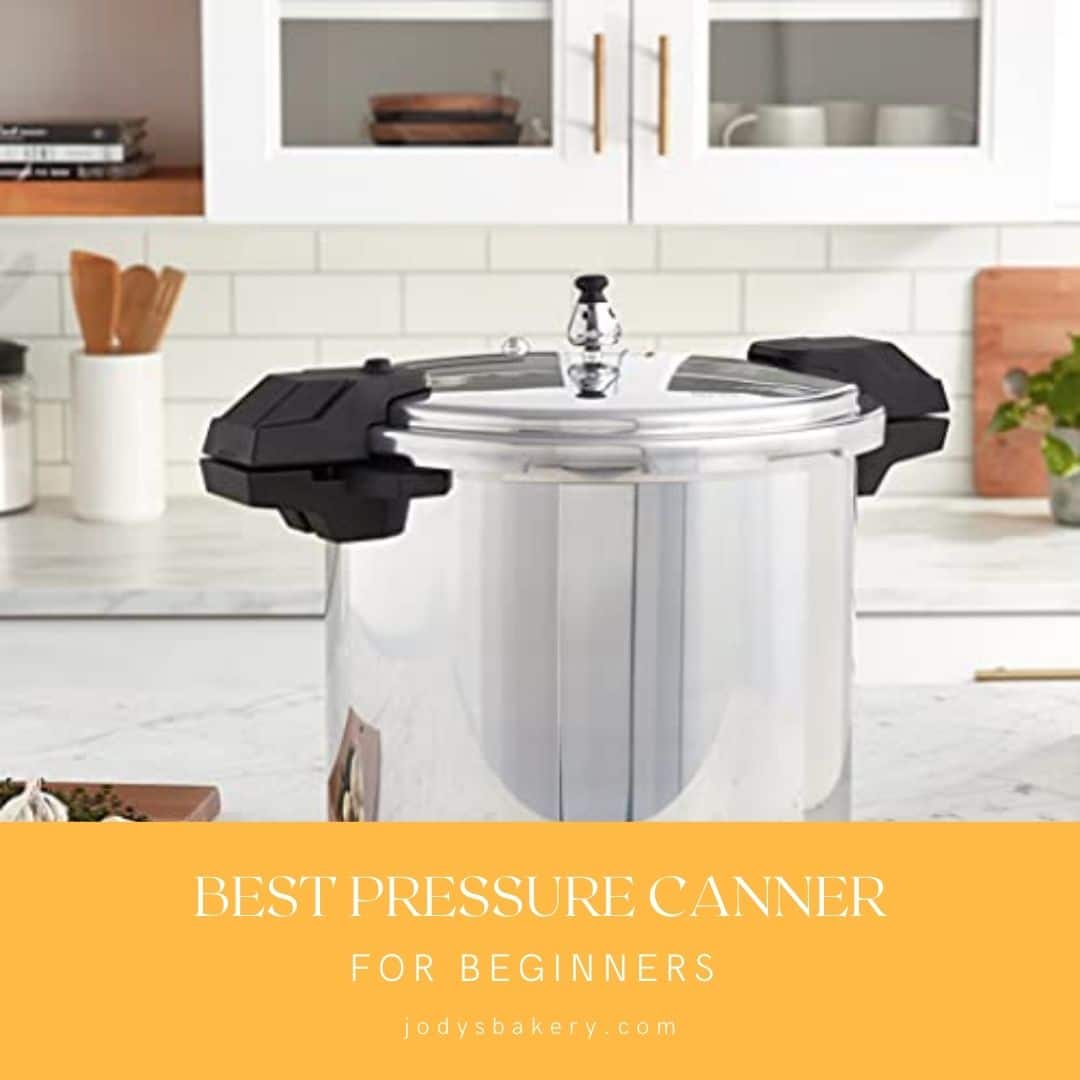 Let us all agree, first and foremost, that having an excellent pressure canner is fantastic. When your garden is producing…
If you frequently discard produce or grow your vegetables and have an abundance of them, pressure canning may be for…
If you decide which Ninja Pressure Cooker to purchase, you are in the right place.  Here's how it works:  The…
Why Trust Us
You will find what you are looking for at Jody's Bakery. From classic to luxury brands, you'll find both. We will help you to select appliances that fit your needs, budget and lifestyle. Whether you want to stop by to learn more — or plan to make a major purchase — we'll treat you like family and assist you every step of the way. Shop with us today to receive friendly and experienced help along the way.