I have a recipe for those of you who like to celebrate St. Patrick's Day with a nice Irish dish but are tired of making corned beef and cabbage. That is why I decided to present to you a recipe that my grandmother made for our family for years. A dish called Dublin Coddle.
However, I decided to make it differently than my grandmother did. She cooked it in a big dutch oven, but I have decided to cook it in a pressure cooker. Something that you probably didn't even know could be done. I didn't. After all, I have never read that it could be done in all of the pressure cooker reviews I have read over the years, so I decided to give it a shot.
What happened, you ask? Well, my Dublin Coddle turned out perfectly. It would appear that these cookers can make this dish exactly the way it is supposed to be made. If you want to know how, then read on and I will give you the recipe I used. Try it, you'll love it. I love it so much I not only make it on St. Patrick's Day, but any day that I need a thick, hearty meal. It is literally one of the best comfort foods out there.
Ingredients:
1 Pound Irish Bacon, American Bacon Or Ham – I stray a little from my grandmother's recipe because I use American bacon because I like it. Traditionally, Irish bacon is used or ham if you can't find it at your local grocery store.
1 Pound Polish Sausage-This is another deviation from the traditional method. I use Polish sausage, but just about any kind of pork sausage can be used.
2 Large Onions
4 Minced Garlic Cloves
2 Pounds of Potatoes
4 Carrots
1 Tablespoon Olive Oil
1 Cup Chicken Broth Or Stock
1 Teaspoon Thyme
1 Teaspoon Rosemary
2 Tablespoons Parsley
½ teaspoon salt
½ teaspoon pepper
Directions:
Quarter the Potatoes and slice up the onions and carrots. Set them aside.
Brown the bacon and sausage and set them aside. I brown the meat but it isn't necessary. Many people skip this step because they want their coddle to have a plainer appearance. I personally love the brown meat.
Place the potatoes in the cooker followed by the onions, carrots, bacon and sausage. Add in all of the spices (except for salt, pepper and parsley) and the chicken broth.
Cover the cooker and then bring it up to pressure. When it has reached pressure, lower heat to maintain the pressure and cook for 13-15 minutes. When the time has elapsed, remove the cooker from heat and allow it to slowly depressurize.
Remove the lid and salt and pepper the dish. After you've done that, sprinkle parsley on top and serve. And that is all there is to it folks. Without a few minutes of your time, you can have the best pressure cooker coddle in the entire neighborhood. Perfect for St. Patrick's day or any other day of the week.
All Post

Air Fryer

Baby Food Maker

Best Lists

Blender

Bread Maker Machine

Bread Slicer

Cake pop maker

Cooking Tips

Deals

Electric Mixer

food dehydrator

Food Processor

Food Slicer

Food Steamer

Grain Mill Grinder

Guides

Instant Pot

Kitchen Gadget

Knive

Meat Slicer

Microwave Oven

Pasta Maker

Recipes

Reviews

Slow Cooker

Toaster

Toaster Oven

Waffle maker
You can use a pressure canner to preserve late-season corn, zucchini, or extra stock when you don't have room in…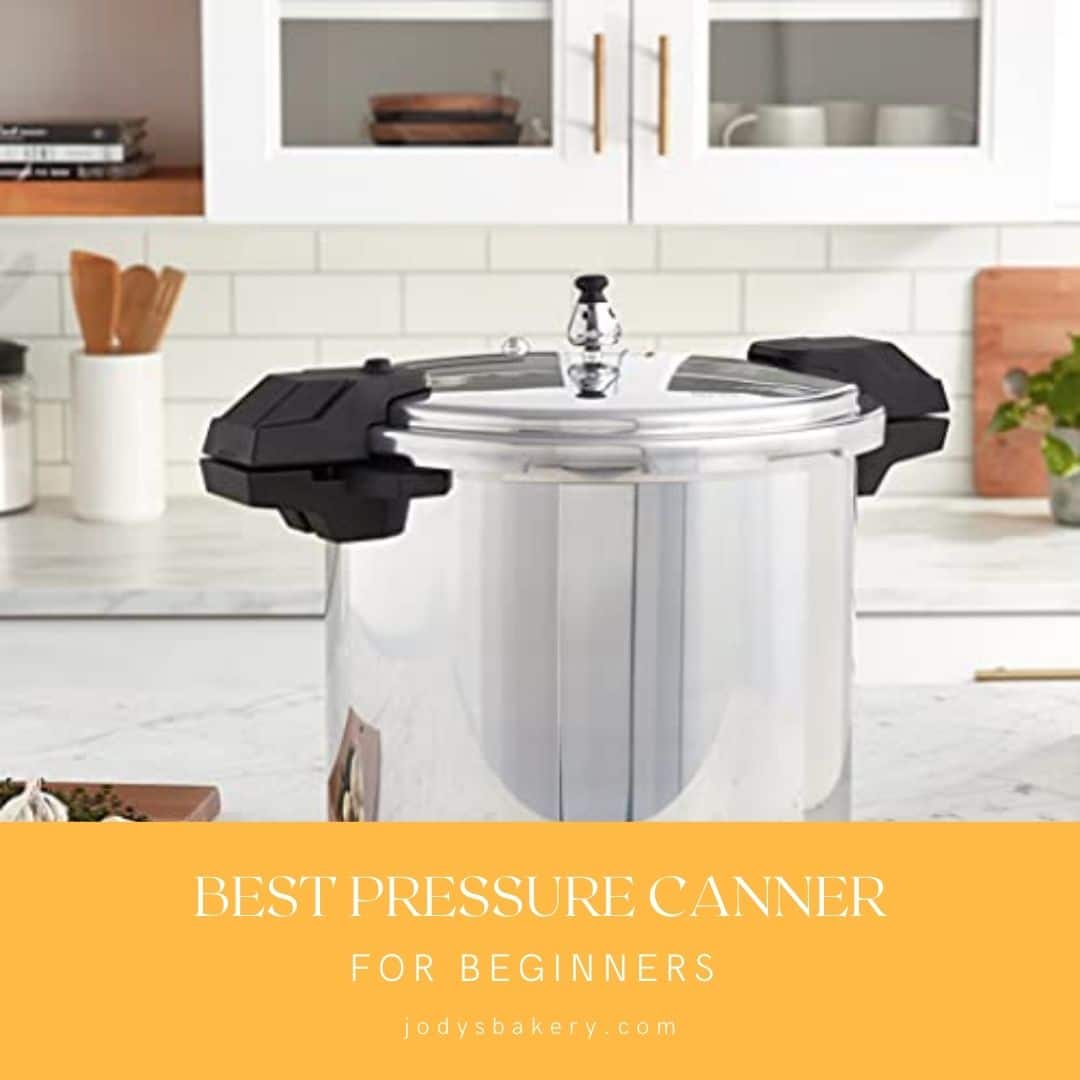 Let us all agree, first and foremost, that having an excellent pressure canner is fantastic. When your garden is producing…
If you frequently discard produce or grow your vegetables and have an abundance of them, pressure canning may be for…
Why Trust Us
You will find what you are looking for at Jody's Bakery. From classic to luxury brands, you'll find both. We will help you to select appliances that fit your needs, budget and lifestyle. Whether you want to stop by to learn more — or plan to make a major purchase — we'll treat you like family and assist you every step of the way. Shop with us today to receive friendly and experienced help along the way.