You have a freshly baked loaf of homemade delectability when you bake the ideal bread with your bread machine. But the difficulty with freshly baked homemade bread is slicing it into uniform slices. 
This is where a homemade bread slicer (also known as a bread-cutting guide) comes in handy. These incredible innovations allow you to cut bread into uniform pieces, making it easier to serve your delicious homemade bread. 
So, how do you choose the best bread slicer machine, and what are the best ones on the market? We have solutions for you! 
How to Select a Home Bread Slicer Machine 
Choosing the best bread slicer machine for your home can be complex and confusing. Most of them appear identical, but appearances can be deceiving. 
Each bread slicer machine has unique characteristics. So, what factors should you look for in a bread slicer machine? 
We have compiled a list of considerations you should have when shopping. 
Most bread slicer machines are constructed from acrylic, plastic, or wood. 
Plastic is the least expensive option. In the case of bread slicers, however, you get what you pay for. Therefore, plastic bread slicers tend to deteriorate rapidly. 
Acrylic has a nice, sleek appearance, but after repeated cleaning, this appearance fades. They are easily chipped and scratched if you are not careful.
Typically, wood is the best material for bread slicer machines. They look fantastic and function even better. Choose a high-quality wood species and clean it thoroughly before each use. Bread gets caught easily in the slots' grooves. 
How durable is the bread slicer? A durable and stable bread slicer machine is required, and some of the less expensive options are unstable. 
As you attempt to slice your loaf of bread, an unstable bread slicer causes an uneven mess. And if it is resilient, it will only last for a while. Wooden bread slicers are the most durable option. 
What thickness does the bread slicer produce? Do you want to slice each loaf to the same thickness? Some bread slicer machines slice only one size, saving you a few dollars. 
If you wish to vary the thickness of your bread from loaf to loaf, search for a bread slicer with multiple thickness settings. These bread slicers have guards so that the bread will only sit in the groove when it is the appropriate size. 
Does it contain a crumb collector? A breadcrumb catcher is helpful and makes cleanup a breeze. The best bread slicers are equipped with a tray designed to collect breadcrumbs as they are sliced. 
Is the bread slicer convenient for storage? This question depends on whether you have available counter space. Obviously, it does not matter how easy it is to store your bread slicer machine if you have the space. 
Consider bread slicers that are easy to store if you don't have extra counter space or don't want a cluttered counter. There are bread slicers that fold up so that they can be stored in cabinets or closets. 
Bread Slicers – Important Factors to Consider 
Types 
Which would work better for your restaurant: countertop or freestanding bread slicers? These are the two configurations that are available for commercial bread slicers. 
Freestanding ones typically have casters, allowing them to sit on your commercial kitchen floor. They will provide a convenient way to utilize them without requiring valuable countertop space. 
Similarly, countertop bread slicers are placed – you guessed it – on countertops. Therefore, they require counter space for storage; if you have sufficient space, you may consider this commercial bread slicer. 
Is your bread prepared for slicing?
Your staff only needs to load the bread into the machine and wait for it to complete its task. You can effortlessly cut thick or thin slices when you own a bread slicer for your restaurant. As a safety precaution, the slicer machine will automatically stop when no bread is loaded. 
Configurations 
Typically, bread slicers include several preset thickness settings. They simplify the bread baking and preparation process in the kitchen. 
When purchasing a bread slicer, it is essential to read the product's specifications to ensure that it meets the restaurant's needs. Specific models include predetermined configurations for slice sizes, such as 13 mm, 10 mm, 11 mm, 19 mm, and so on. Consequently, when purchasing a bread slicer, selecting one that slices the desired bread is essential. 
In addition, if you have more customers and need to slice more bread, you should be aware that there are bread-slicing machines that can accommodate this demand. Some models score a specific number of slices per hour, for instance, 100. Check the daily demand for bread before investing in a machine so you know how many pieces you'll need. Consequently, you will be able to select a model ideal for your restaurant's kitchen, and your employees will also be pleased. 
Pros and Cons  
Type 
Pros 
Cons 
Freestanding bread slicers 
– They are space-saving, as they don't require countertop space 
– They are easy to use  
– They work with smaller amounts of bread  
Countertop bread slicers 
– They are great for larger amounts of bread  
– They require a lot of countertop space 
Maintenance of Bread Slicers 
As you are well aware, slicing bread results in crumbs, which are unpleasant to deal with. Crumbs will necessitate that your employees clean the machine more frequently than usual to maintain it. 
Therefore, searching for a commercial bread slicer with simple maintenance features is essential. Excellent would be a model with detachable parts for easy cleaning and a crumb drawer. It will make maintenance and cleaning easier when necessary. 
Bagging is another helpful feature a bread slicer could have. It assists when bread needs to be bagged more efficiently. Consequently, if you require this feature, you may search for a model that includes it. It should feature front-mounted bagging, which will help you save time when preparing bread for sale. 
Design-Related Factors to Consider 
Design is only one of the critical aspects of bread slicers; functionality must be considered most carefully. Nevertheless, you should also consider the design, as it must help the employees. Furthermore, an excellent design will not only improve the kitchen's appearance in your restaurant but also make the employees feel good about using it. 
 If you're tired of slicing your bread unevenly or obtaining slices that are too thick for sandwiches, you'll love your bread slicer. These innovative bread slicer machines are affordable regardless of your budget! 
All Post

Air Fryer

Baby Food Maker

Best Lists

Blender

Bread Maker Machine

Bread Slicer

Cake pop maker

Cooking Tips

Deals

Electric Mixer

food dehydrator

Food Processor

Food Slicer

Food Steamer

Grain Mill Grinder

Guides

Instant Pot

Kitchen Gadget

Knive

Meat Slicer

Microwave Oven

Pasta Maker

Recipes

Reviews

Slow Cooker

Toaster

Toaster Oven

Waffle maker
There are a lot of different meat slicers on the market these days, and it can be tough to figure…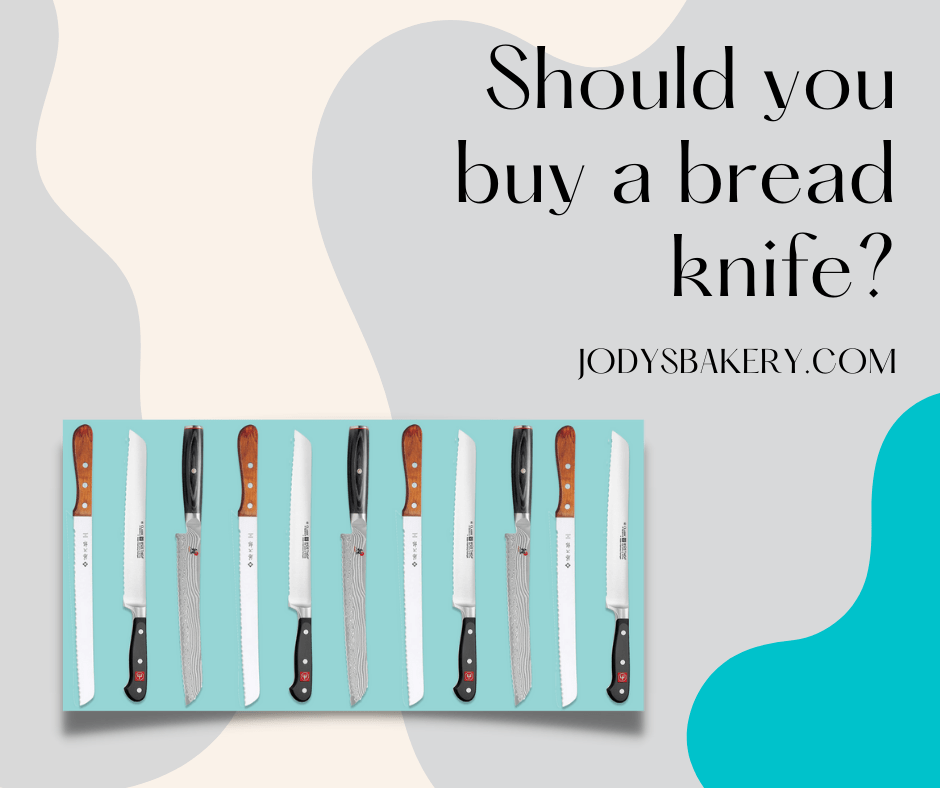 While chef's knives are well-known for their versatility in the kitchen, there's another multipurpose tool worth adding to your arsenal:…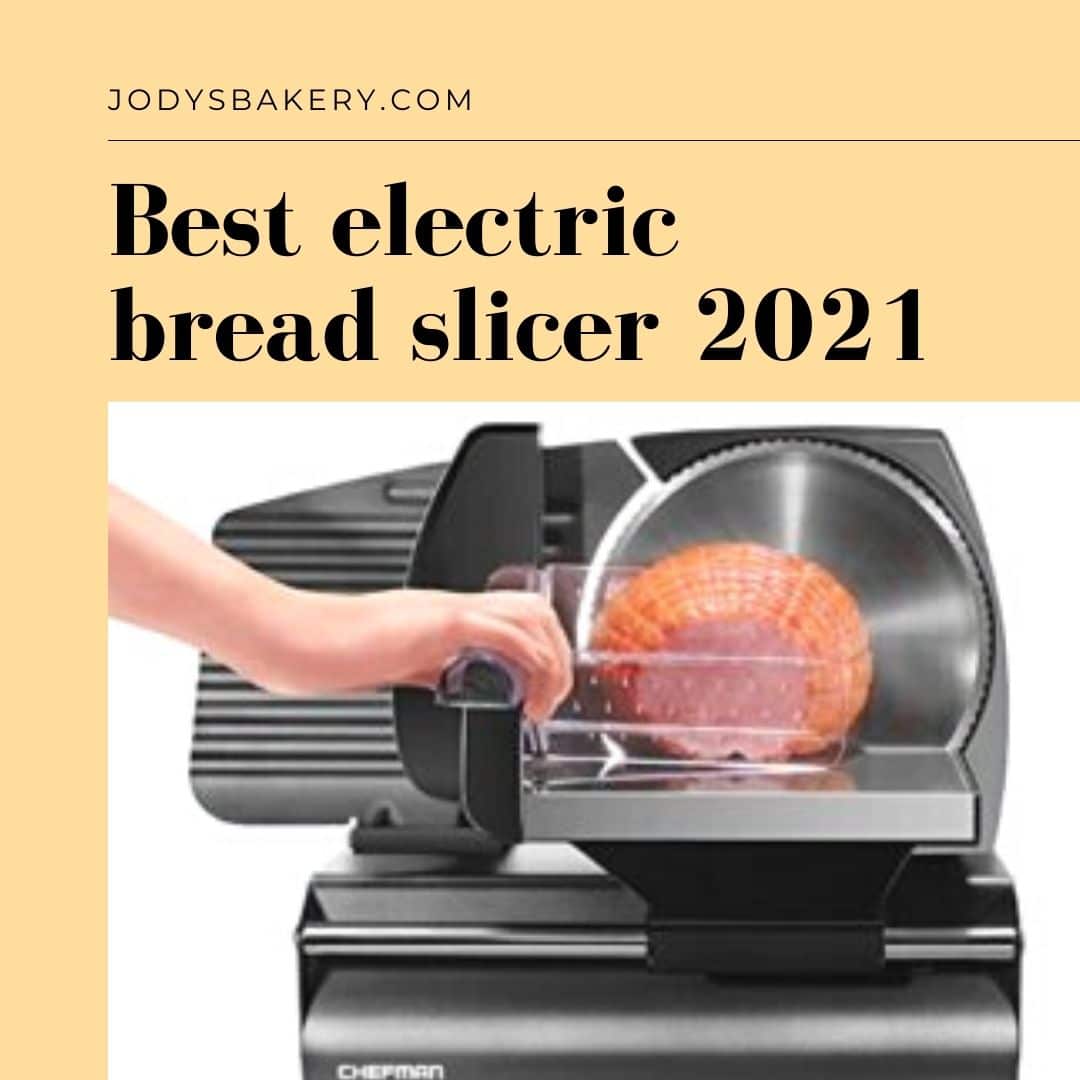 Slicing bread is a monotonous job, especially when you're doing it every day. While it can be a simple chore,…
Why Trust Us
You will find what you are looking for at Jody's Bakery. From classic to luxury brands, you'll find both. We will help you to select appliances that fit your needs, budget and lifestyle. Whether you want to stop by to learn more — or plan to make a major purchase — we'll treat you like family and assist you every step of the way. Shop with us today to receive friendly and experienced help along the way.