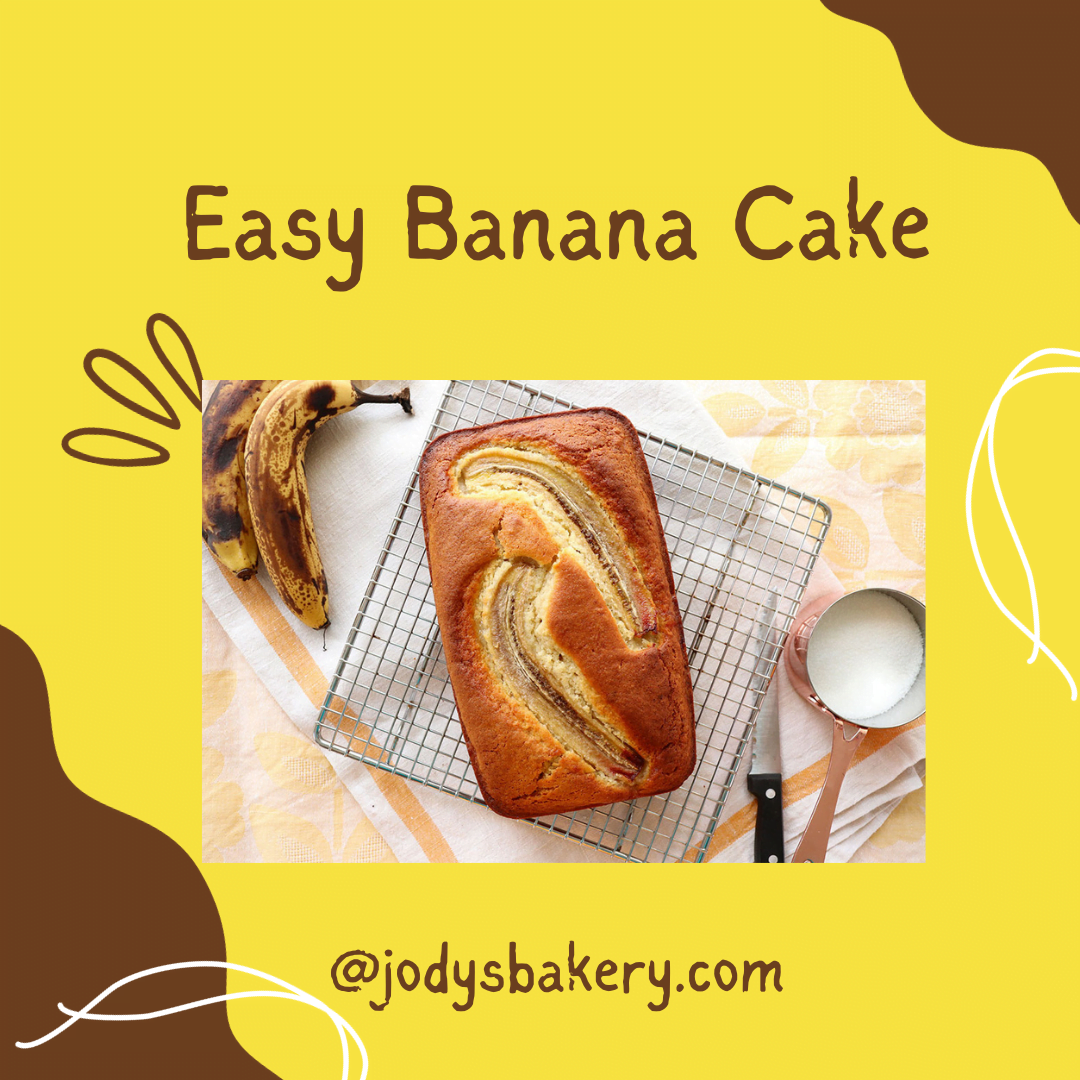 Banana cake is a delightful and moist dessert made with ripe bananas, creating a rich, flavorful treat loved by many. It is often baked as a sheet cake, layer cake, or in a loaf pan. The natural sweetness of ripe bananas not only adds a unique taste but also keeps the cake moist.
Banana cake can be enjoyed plain, dusted with powdered sugar, or frosted with cream cheese frosting for an extra indulgence. It's a popular choice for celebrations, brunches, or as a comforting dessert, and it's a great way to use up overripe bananas, preventing food waste while creating a delicious treat.
Why is this Banana Cake recipe so quick and easy?
This Banana Cake recipe is quick and easy for several reasons:
Simple Ingredients: The recipe uses common ingredients like ripe bananas, flour, baking soda, sugar, eggs, and vanilla extract. These items are usually readily available in most kitchens.
Few Steps: The recipe involves basic mixing steps. You mash the bananas, mix wet and dry ingredients separately, combine them, and bake. There are no complicated techniques or lengthy processes involved.
Minimal Equipment: You don't need any special equipment or gadgets. A mixing bowl, a spatula or mixer, and a baking pan are all you require.
Quick Baking Time: The cake bakes in about 60-70 minutes, which is relatively quick for a cake. The baking time might vary slightly based on your oven, but it's generally faster compared to more complex cakes.
No Complicated Frosting: This recipe suggests a simple cream cheese frosting, which is easy to prepare. Alternatively, you can skip frosting altogether or dust the cake with powdered sugar, further reducing preparation time.
Versatile: Banana cakes are forgiving and versatile. Even if you're a beginner in baking, this recipe is forgiving of minor mistakes, ensuring a good outcome.
Overall, the simplicity of the ingredients, the straightforward steps, and the relatively short baking time make this Banana Cake recipe quick and easy for both beginners and experienced bakers.
125g butter
3/4 cup caster sugar
1 tsp vanilla extract
1 egg
2 ripe bananas mashed
1/4 cup milk
1 1/2 cups self-raising flour
1 whole peeled banana for topping (optional)
Preheat the Oven: Preheat your oven to 350°F (175°C). Grease and flour a 9×13-inch (23×33 cm) baking pan.
Prepare the Banana Mixture: In a small bowl, mix the mashed bananas with lemon juice and set aside. The lemon juice helps prevent the bananas from browning.
Combine Dry Ingredients: In another bowl, whisk together the flour, baking soda, and salt. Set aside.
Cream Butter and Sugar: In a large mixing bowl, cream the softened butter and sugar until light and fluffy using an electric mixer.
Add Eggs and Vanilla: Beat in the eggs, one at a time, followed by the vanilla extract. Mix well after each addition.
Alternate Adding Ingredients: Gradually add the flour mixture to the wet ingredients, alternating with buttermilk. Start and end with the flour mixture. Mix until just combined.
Add Banana Mixture: Gently fold in the mashed banana mixture using a spatula until evenly incorporated into the batter.
Bake: Pour the batter into the prepared baking pan and smooth the top. Bake in the preheated oven for 60-70 minutes or until a toothpick inserted into the center comes out clean.
Cool: Allow the cake to cool in the pan for about 15 minutes, then transfer it to a wire rack to cool completely.
Serve: Slice, serve, and enjoy your homemade banana cake!
This recipe makes a delightful banana cake that's perfect for various occasions. Enjoy!
$189.95
as of December 5, 2023 3:00 pm
$22.99
as of December 5, 2023 3:00 pm
$36.39
as of December 5, 2023 3:00 pm
$20.99
as of December 5, 2023 3:00 pm
$13.61
as of December 5, 2023 3:00 pm
$18.49
as of December 5, 2023 3:00 pm
$21.76
$32.99
as of December 5, 2023 3:00 pm
Last updated on December 5, 2023 3:00 pm
Amount Per Serving: 
Nutritional information is an estimate only and may vary depending on the ingredients used.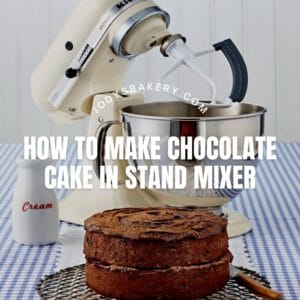 Who doesn't love chocolate cake? It's the perfect dessert for...
Read More
Why Trust Us
You will find what you are looking for at Jody's Bakery. From classic to luxury brands, you'll find both. We will help you to select appliances that fit your needs, budget and lifestyle. Whether you want to stop by to learn more — or plan to make a major purchase — we'll treat you like family and assist you every step of the way. Shop with us today to receive friendly and experienced help along the way.