Why Grind Your Own Flour?
Believe it or not grinding your own flour is becoming a popular trend among households.  Below, we will share information, show you the benefits and the pros and cons of grinding your own flour, and much more!
Benefits of Grinding Your Own Flour
Better Tasting – You'll definitely taste the difference between store bought and freshly ground baked bread, and receive more nutrients, since the flavor and nutrients starts to get lost within 15 minutes of grinding.
Saves You Money – You can buy wheat berries or any other grains in bulk and just grind enough to make enough of what you need.  Wheat berries and whole grain, when stored properly, can last for decade; so no more buying bread every week!
Emergency Preparedness – In case of a drought emergency where your market rely on the local farmers or if you are stuck in the house because of a snow storm, you will never have the issue to go to the store for more flour or bread.
Gluten Free Options For Preparing Your Own Flour – Allergic to Gluten or have a Gluten Free based diet?  Well, by grinding your own flour and making your own bread, you can choose to add gluten and  have the assurance that your flour does not contain any additives
The Satisfaction of Creating Your Own Flour From Scratch and Self Sustainable Living – It may take a lot more time, but you can easily use an electric grinder to grind your grains faster and adjust the fineness to get your perfect flour.  But if you want to be a pioneer woman and do it manually, you'll get a lot of exercise from grinding it by hand.
Cons of Grinding Your Own Flour
One of the cons is that it takes longer than buying your bread from the store, so you'll need a lot of patience and dedication.  You'll probably have a lot more noise in your house, if you choose to use an electric grinder.  You'll also need the physical energy since making your own flour is not only time consuming but energy consuming.
Step One To Grinding Your Own Flour – Choose what to make flour from:
What are wheat berries? Wheat berries are the whole kernel of wheat.  It is made up of the bran, the germ, and the endosperm. It is s thick short grain that is filled with fiber, protein, and iron. It can be cooked and eaten like rice or be used to grow wheat sprouts by adding water.
Wheat

Soft white wheat
Hard red wheat
Hard white wheat
Corn
Oats
Barley
Rye
Quinoa
Rice
Pea
Garbanzo
Spelt
Emmer
Einkorn
Kamut
Triticale
The products above can be can be purchased from Walmart, health food stores (i.e. Whole Foods, Wheatsville, Sprouts), your local, organic mill, online sources (i.e. Pleasant Hill Grain, Emergency Essentials, Shelf Reliance), or Latter Day Saints Home Storage Centers.
Step Two: Choose your Grinding Method. Flour can be made with the following
Grain Mill Attachments
To grind your flour with this device you attach it to a mixer, add your grain, and turn on your machine.  Some grain mills can make as many cups as 10 at a time.  It should only be used for low moisture or dry grains. Some of the pros are that it is less expensive than an electric grinder, it is small enough to store, and after you use the attachment, you can remove it and use your mixer.  Less equipment and less time wasted.  Some of the cons are that it is not as fast as an electric mill and it must have some type of battery or generator to use without electricity.
 Electric Mill
With an electric flour mill all you have to do is pour in your preferred grain, nut, etc. and turn on the mill.  The pros for the mill are that it is fast and has the possibility of grounding multiple cups in less than 5 minutes.  You can also adjust the grind on most electric mills.  The cons are that electric mills tend to be noisy, and since it is dependent on electricity, you will not be able to use it during a power outage.  Also, you cannot use very oily products since it gum up the mill and shorten its use.
Coffee Grinder
You didn't know that flour can be produce through a coffee maker, well now you do.  Choose the appropriate grain for the baked good you want to make and add it to the coffee grinder.  The amount of grain you put in is the amount of flour you'll likely produce.  The length of time you grind will affect the coarseness of the flour.  The pros are the coffee grinder is inexpensive and easy to use.  The cons are that if you want really fine flour, it may be a little coarser than you like.
Hand Operated Mill
For a hand operated mill, all you have to do is pour your chosen grain in the mill and churn the wheel.  The pros of using this mill are that it is not dependent upon electricity, so you can use it during a power outage; and you can also grind oily grains, nuts, etc.
Blender
Put about 2 or 3 cups of the chosen grain and blend on high for about 2       minutes. Then use a shifter to shift the flour into a bowl and separated any grain that wasn't blended enough.    Blend the extras to get extra flour.  The pros are that you probably already have a blender and it is cheaper than most mills.  The only con is that it may not grind as fine as you may want it to be.
Food Processor
The food processor works pretty much the same way as the blender.  The pros are it being inexpensive and easier to use than a grain mill.  The cons are the flour not being as fine as you may want it to be and have to grind wheat berries using a small amount at a time.
Step Three: Consider These Flour Milling Tips
Small amount at a time to help your flour grind as fine as possible
Add gluten to add elasticity to bread dough and absorbs moisture to add structure and make your bread soft and moist.
Step Four: How to Store Your Flour
Its best to only grind what you need otherwise your flour will turn rancid
If you have left over flour from baking store flour in a tightly sealed container, place it in the freezer, and use it within the next fewdays.
For the left over whole grains, store it in a tightly sealed container, add some bay leaves to keep the bugs away, and then place it in a cool dark place.
Well, there you have it, grinding your own flour in a nutshell, or a grain shell! Remember to have patience, although you may not get it right the first time.  It takes dedication and hard work.  Although it may not seem like it during the process, you are gaining many benefits from grinding your own flour, both short and long term.
All Post

Air Fryer

Baby Food Maker

Best Lists

Blender

Bread Maker Machine

Bread Slicer

Cake pop maker

Cooking Tips

Deals

Electric Mixer

food dehydrator

Food Processor

Food Slicer

Food Steamer

Grain Mill Grinder

Guides

Instant Pot

Kitchen Gadget

Knive

Meat Slicer

Microwave Oven

Pasta Maker

Recipes

Reviews

Slow Cooker

Toaster

Toaster Oven

Waffle maker
There are many types of flour available on the market, and you can opt for wheat free or gluten free…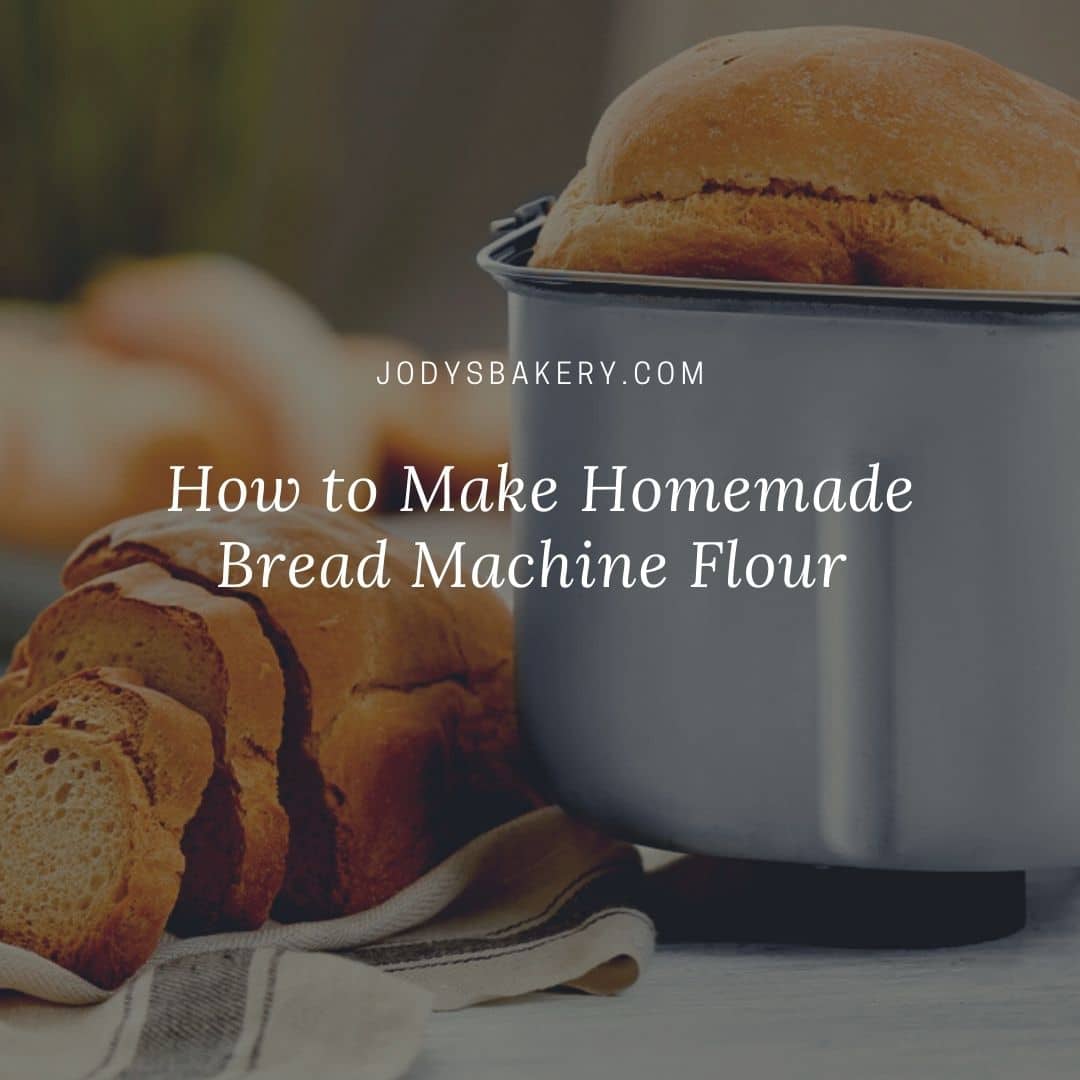 There are several reasons you might want to make your own bread machine flour. Perhaps you can't find the right…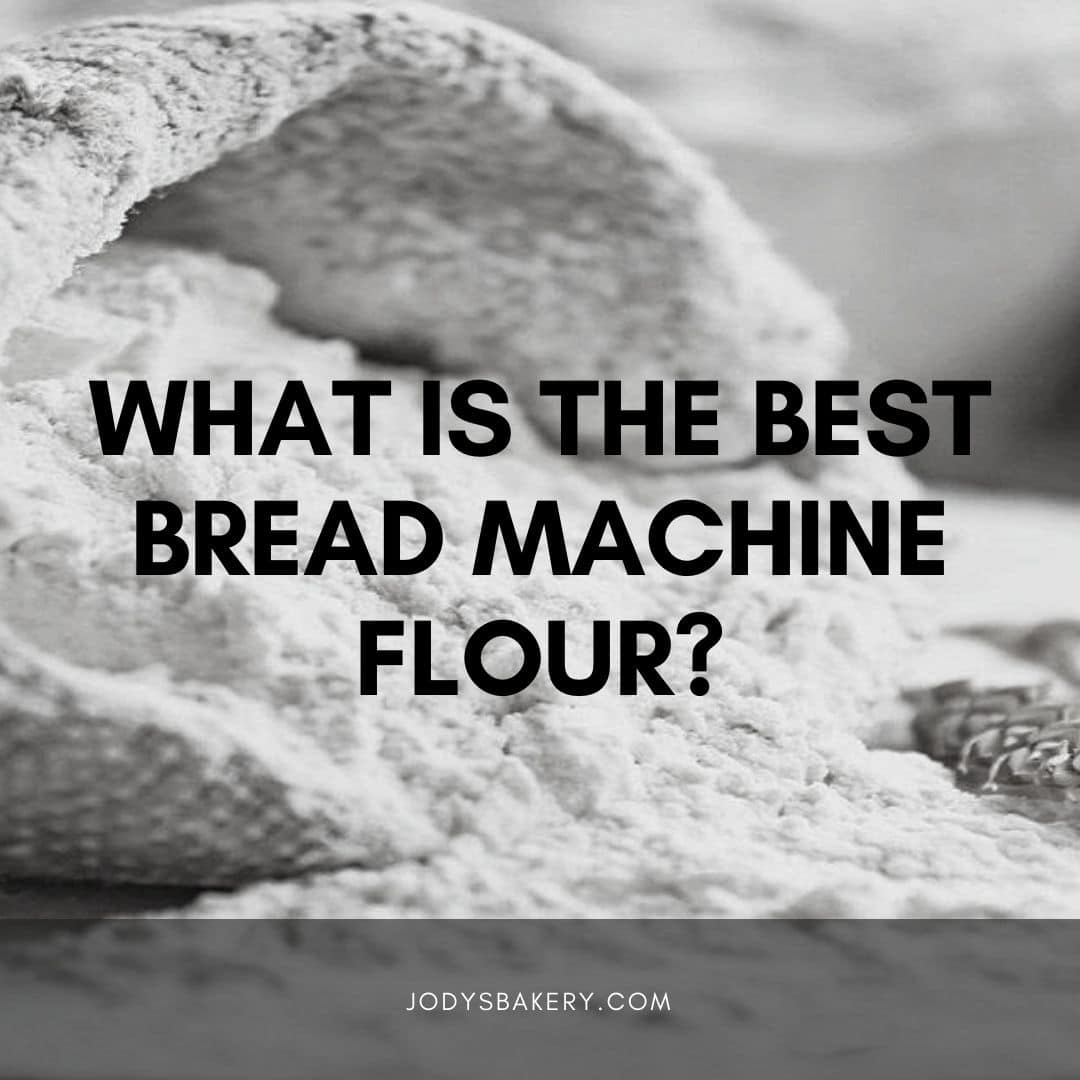 If you are in the market for a bread machine, you may be wondering what type of flour to use.…
Why Trust Us
You will find what you are looking for at Jody's Bakery. From classic to luxury brands, you'll find both. We will help you to select appliances that fit your needs, budget and lifestyle. Whether you want to stop by to learn more — or plan to make a major purchase — we'll treat you like family and assist you every step of the way. Shop with us today to receive friendly and experienced help along the way.