It doesn't matter if you're all grain or you prefer partial mash brewing– there are a lot of grain mills available in the market and each has its own benefits and drawbacks. Here's a guide on how to buy a grain mill that will be perfect for your needs.
What Is a Grain Mill?
A grain mill is a home mill that has the ability of grinding a variety of wheat and berries, turning them into homemade flour. Aside from having the privilege of saving money by grinding your own flour, having your own grain mill can also be a way to stay healthy, because all the nutrients the flour contains will stay intact to it.
What You Need to Know About Store-Bought Flour
For those who are not aware, it only takes 72 hours for wheat berry to lose its nutrients after being ground. Likewise, another variation of flour, the wheat germ, also has the tendency of being rancid after several hours. Oftentimes, the whole wheat flour that's readily available at the grocery store aren't as fresh as how it seems to be. Obviously, they have been sitting in warehouses for months, which only implies that most of the nutrients it has are also gone.
On the other hand, grinding your own flour at home is a great way to ensure that all of the vitamins and minerals of the flour are there the moment you use it. Left over flour can be stored for up to 3 days and several months if it's in the freezer.
How Do Grain Mills Work?
Just like what has been mentioned earlier, there are several types of grain mills available in the market. However, most of these models work the same. They grind wheat, berries, and other item into fine powder just like how you see them in the supermarket.
Common Questions
Q. Does using a Grain Mill help you save money?
A. Considering the fact that store-bought whole grain flours are usually expensive, it will be more practical to invest in a good quality grain mill and just make your own whole grain flour at home. It's a cheaper alternative as compared to commercialized whole grain flour that usually doesn't have any nutritional value at all.
Q. Is it suitable for emergency use?
A. If you're thinking of using a grain mill for emergency purposes where you'll need to produce flour right away, then it's advisable to opt for a hand held mill for this. Even though this type of mill will require more physical effort as compared to electric mill, you don't have to worry about limiting your ability to use them whenever there's power outage.
On the other hand, if it's for daily use where you need to produce flour in just a matter of minutes, an electric mill will be more convenient for you.
Q. Do homemade flours taste different?
A. Many users think that one of the perks you can enjoy from having a grain mill is the fact that you can make tastier flour right when you need it. These users believe that the taste of homemade flour is nothing similar to the one you can buy in stores– in a positive light. Homemade flour is sweet, soft, and more flavorful as compared to white flour. Also, it's not dense nor gritty at all.
Q. How long does it take to make homemade flour?
A. The duration will depend on a number of factors, such as the type of grain mill you're going to buy. Manual mills can take much longer to produce your flour. On the other hand, there are some grain mills that have the ability of grinding items in just a matter of minutes.
Q.Are grain mills a time saver?
A. Truth be told, it will take some time to grind your own flour. However, it's also advisable to buy grains in bulk and just grind the amount you're going to need. This only implies that you don't have to visit the shop as often as needed.
Q. Are grain mills heavy?
A. Flour mills usually fall between 5 and 20 pounds depending on style and material.
Q. Can I grind flax?
A. Electric grain mills are capable of grinding various ingredients. However, you should stay away from oily seeds, such as flax because these can't be ground using an electric mill.
On the other hand, manual grain mills are more versatile. They can grind a wider variety of ingredients, making them the perfect kitchen buddy for everyone.
The Benefits of Owning a Grain Mill
The moment you start baking, you'll begin to realize the health benefits you can enjoy in making homemade breads. However, in order to bring these health benefits to the next level you should also learn that milling your own grains is the way to go.
Get the Nutrients You Need
Milling your own flour means you'll get a more nutritious whole wheat flour because nothing will be removed from it. The flour retains the 'endosperm,' which means the germ and bran weren't sifted out from the flour.
You'll Know What You're Getting
Making your own flour will allow you to control what you put in it. You can feel confident that you're only feeding your family with healthy stuff.
The Flour Fineness Needed in Making Bread
Having your own grain mill will let you control the type of wheat you're going to use. Likewise, you can also control the coarseness and/or fineness of the flour with the help of a wheat grinder. It's possible to grind wheat flour that's finer than what's available in stores.
Manual or Electric?
Just like what has been mentioned earlier, manual mills are more time consuming and you will need a bit of endurance before you can operate this type of machinery. It's perfect for coarse flour and could grind almost any kind of grain you can think of.
Electric mills require electricity and they're ideal for fine flour, just like what's usually used in pastries.
Durability
Price plays a vital role in determining how durable the grain mill is. Manual mills tend to be heavier, but are also considered to be more durable.
Price Range
Grain mills usually range from $100, but could cost as much as $500 depending on the model.
Try Before You Buy
Lastly, if you're ready to start making your own flour from scratch, it's important to do some research first and give various models a try and see which one is the best.
All Post

Air Fryer

Baby Food Maker

Best Lists

Blender

Bread Maker Machine

Bread Slicer

Cake pop maker

Cooking Tips

Deals

Electric Mixer

food dehydrator

Food Processor

Food Slicer

Food Steamer

Grain Mill Grinder

Guides

Instant Pot

Kitchen Gadget

Knive

Meat Slicer

Microwave Oven

Pasta Maker

Recipes

Reviews

Slow Cooker

Toaster

Toaster Oven

Waffle maker
Why Grind Your Own Flour? Believe it or not grinding your own flour is becoming a popular trend among households. …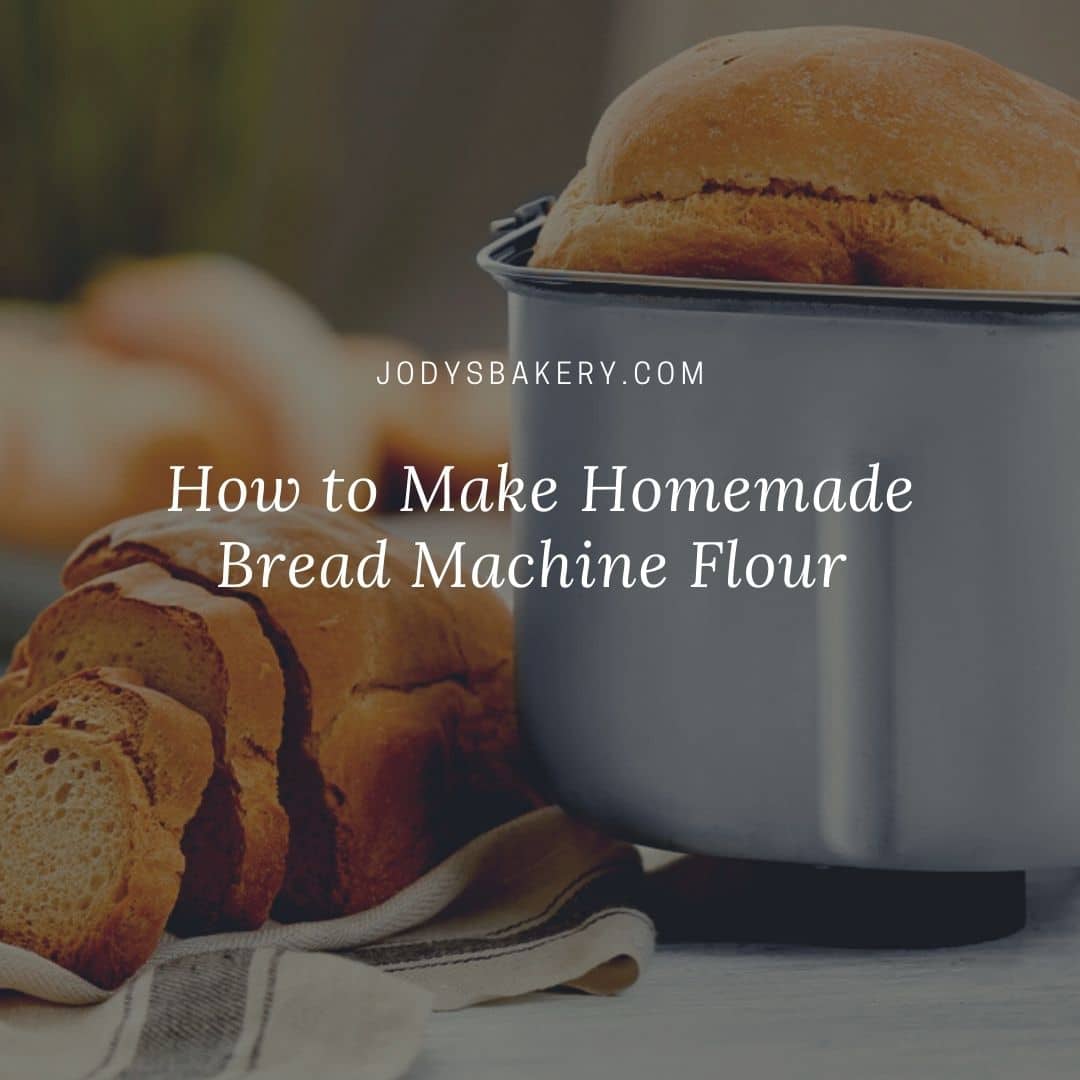 There are several reasons you might want to make your own bread machine flour. Perhaps you can't find the right…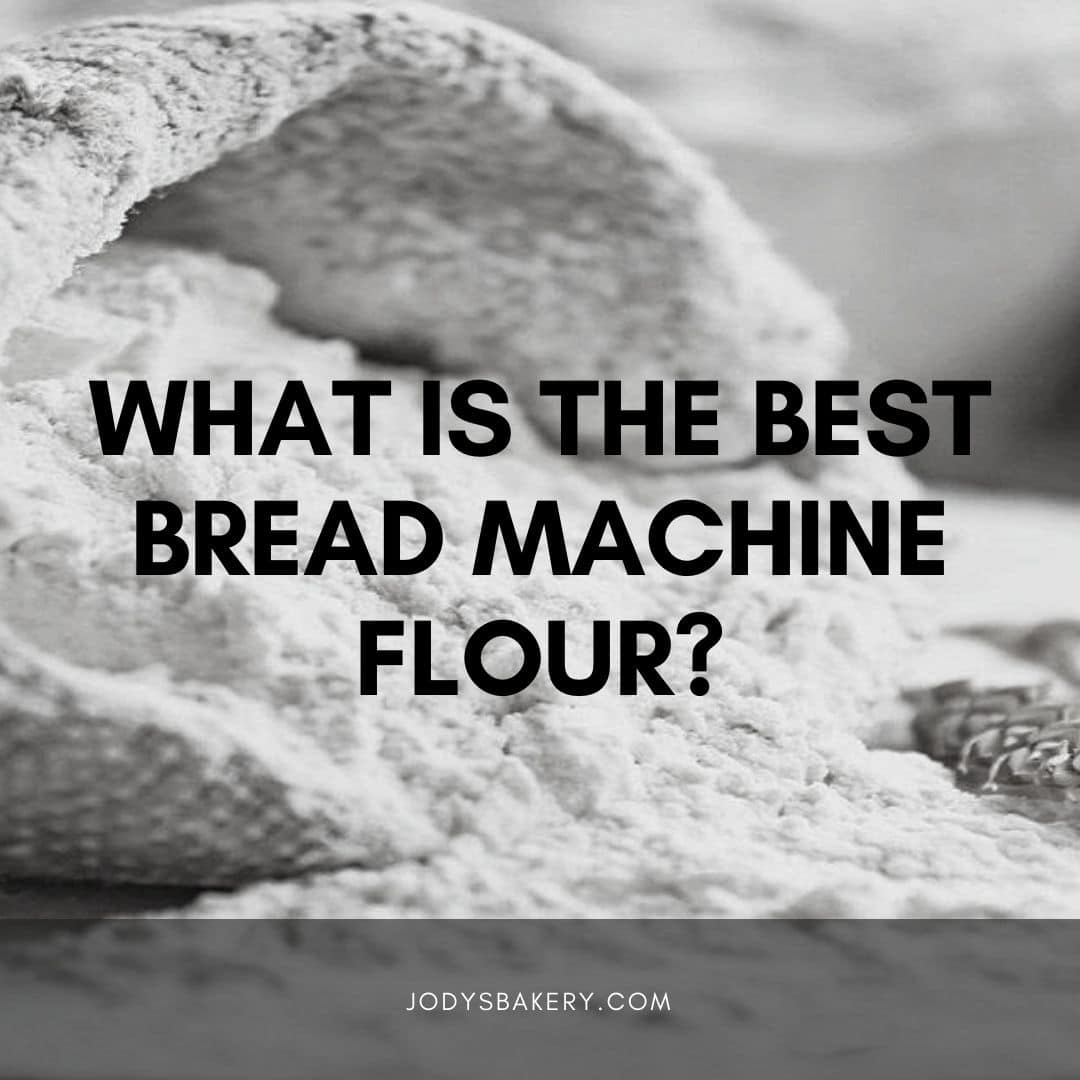 If you are in the market for a bread machine, you may be wondering what type of flour to use.…
Why Trust Us
You will find what you are looking for at Jody's Bakery. From classic to luxury brands, you'll find both. We will help you to select appliances that fit your needs, budget and lifestyle. Whether you want to stop by to learn more — or plan to make a major purchase — we'll treat you like family and assist you every step of the way. Shop with us today to receive friendly and experienced help along the way.