Can You Freeze Bread Dough? Making homemade bread is a time-consuming process, especially if you are preparing dough that calls for yeast. You need to let the dough rise properly if you want the bread to turn out savory and soft, which usually prohibits those who enjoy homemade bread from making it due to the time needed for this process. A simple and effective trick to always have ready-to-bake dough at hand is freezing it for later use. You can cut back on preparation time without compromising the taste of your bread, and you will be able to enjoy it as often as you like with less work and time. Keep reading to find out how can you freeze bread dough to reduce preparation time significantly.
The first thing you must do before you can freeze the dough is gathering the ingredients for your preferred bread recipe. We suggest that you choose a recipe that calls for yeast, as this will allow the dough to rise nicely, giving your bread a lovely, savory taste and soft texture.
Since you will be using a bread machine instead of the oven for baking your bread, you will need to slightly adjust your recipe to make sure that the loaf will turn out as expected. Check out our preferred recipe for bread machines below.
Ingredients
1 cup warm water (110 degrees F)
2 tablespoons white sugar
1 (.25 ounce) package bread machine yeast
3 cups bread flour
1 teaspoon salt
1/4 cup vegetable oil
To prevent your dough from losing gluten during the freezing process, we advise that you opt for a flour with high protein content. This will help ensure that your loaf will be soft and tasty when baked in the bread machine. Also, make sure to opt for regular slow-action yeast, which will cause the dough to rise even after it thaws.
Step 2: Mix the Ingredients
Once you have gathered all ingredients, you can proceed to mixing them in a large bowl. Place the water, yeast and sugar in the bowl, then allow the yeast to dissolve and foam for 10 minutes. Then add the oil, salt and flour to the yeast, mixing well until well-incorporated.
Step 3: Let Your Mixed Bread Dough Rise Once
In order to freeze the dough, you will need to let it rise once instead of twice, otherwise your loaf will turn out dense, heavy and flat, lacking the taste that's so specific to homemade bread. Once the dough is done rising, you should shape it in the form that you prefer – round, standard loaf, braided loaf, etc.
Step 4: Freeze Immediately
After shaping the dough as desired, place it in a paper towel, and freeze it four two hours. The dough should be very solid at the end of those two hours. Make sure to check on it regularly, and if you notice that it solidifies faster than two hours, you can take it out and proceed to the next step.
Step 5: Put Solid Dough in an Air-Tight Freezer Bag
Once the dough is solid, you should put it in an air-tight freezer bag, or wrap it in extra-strength or freezer-quality aluminum foil. This will ensure that yeast remains relatively unaffected when frozen, so your loaf will rise nicely when baked. Then place the dough back in the freezer, but not before labeling it with the date.
Keep in mind that dough can be frozen for up to 3 months, but you should use it within four weeks to ensure that the bread will have the taste and texture that you want.
How to Bake Frozen Bread Dough?
When you are ready to bake the dough, be it two weeks or one month after freezing it, follow these steps to make sure that your loaf will turn out as expected.
Step 1
Remove the loaf from the freezer the night before you want to bake it. Keep it wrapped in plastic, and allow it to thaw overnight in the refrigerator.
Step 2
After the loaf has thawed, place it in the greased pan of the baking machine, cover, and let rise.
Step 3
Select Basic or White Bread setting, then press Start. Allow your bread to bake, and use a toothpick to verify when it's done baking. When done, take out the pan and allow the freshly-baked loaf to cool.
All Post

Air Fryer

Baby Food Maker

Best Lists

Blender

Bread Maker Machine

Bread Slicer

Cooking Tips

Deals

Electric Mixer

Food Processor

Food Slicer

Food Steamer

Grain Mill Grinder

Guides

Instant Pot

Kitchen Gadget

Knive

Meat Slicer

Microwave Oven

Recipes

Reviews

Slow Cooker

Toaster
When it comes to baking bread, there is a lot that goes into it – from the ingredients you use…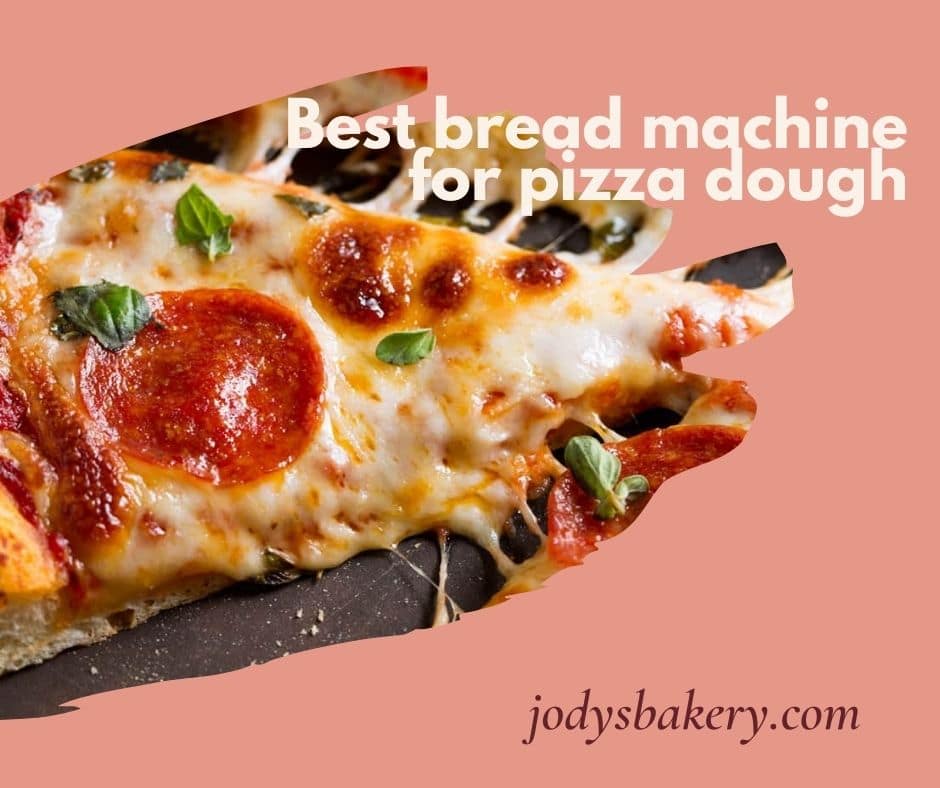 Have you ever watched someone knead the dough on TV or your phone and thought to yourself that you could…
If you are looking for a recipe for sourdough bread in a bread machine, then this recipe is for you!…
Why Trust Us
You will find what you are looking for at Jody's Bakery. From classic to luxury brands, you'll find both. We will help you to select appliances that fit your needs, budget and lifestyle. Whether you want to stop by to learn more — or plan to make a major purchase — we'll treat you like family and assist you every step of the way. Shop with us today to receive friendly and experienced help along the way.