Making peanut butter or other nut butter with a food processor is straightforward. Homemade nut butter does not require many ingredients; the food processor performs all of the monotonous chopping and mixing. Furthermore, homemade peanut butter is a healthier alternative to commercial, store-bought items, as homemade peanut butter is free from preservatives, high fructose corn syrup, and other additives. On the other hand, due to the lack of preservatives, homemade peanut butter will have a shorter shelf life than store brands. So smaller homemade quantities that can be refrigerated and eaten in a shorter time are best.
Ingredients
Peanuts, almonds, cashews, pecans, or other nuts
Peanut oil or other oil, if desired or needed
Cinnamon, vanilla, molasses, or other sweeteners, if desired
Preparation
When making peanut butter or other nut butter, the food processor must run continuously to grind the nuts into a smooth paste. Because of this, it is best to grind smaller amounts or batches of nuts at once. Depending on the size of the food processor's work bowl, up to 8 ounces, or one cup, of nuts should be processed at once. Leave some room in the work bowl for the nuts to rise to the sides as they are processed.
Place the nuts in the food processor's work bowl
Grind the nuts continuously for up to two minutes
After 1½ to 2 minutes, the ground nuts will begin to form a ball
Further processing will make the ball gradually smooth out
Scrape the sides and push the nuts back down towards the blades and continue processing until drops of oil are visible
Some nuts, like cashews, could use a bit of oil added to the mixture
Taste the nut butter for consistency and smoothness
The longer the nuts are processed, the softer the nut butter will be
For chunkier nut butter, add a small number of nuts after the ball of nut butter begins to smooth out
Extra ingredients can be added and mixed to create different-tasting nut butter, including salt, sugar, honey, maple syrup, molasses, cinnamon, or vanilla.
Butters can be made with different combinations of nuts, including pecan, cashew, almond, and peanuts.
All Post

Air Fryer

Baby Food Maker

Best Lists

Blender

Bread Maker Machine

Bread Slicer

Cake pop maker

Cooking Tips

Deals

Electric Mixer

food dehydrator

Food Processor

Food Slicer

Food Steamer

Grain Mill Grinder

Guides

Instant Pot

Kitchen Gadget

Knive

Meat Slicer

Microwave Oven

Pasta Maker

Recipes

Reviews

Slow Cooker

Toaster

Toaster Oven

Waffle maker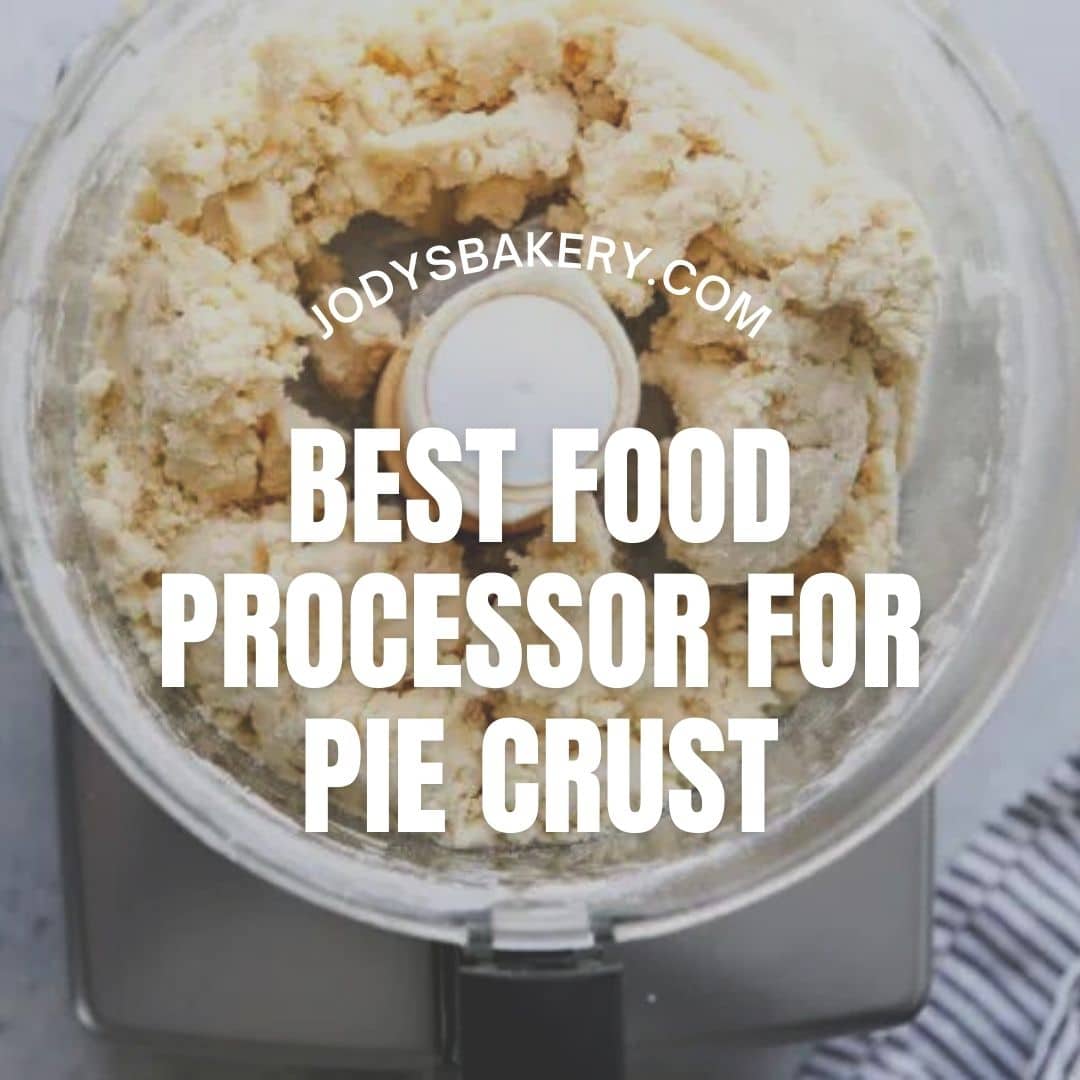 Pie crusts are one of the most important components of pies. They provide a sturdy foundation for the filling and…
Anyone who has ever tried to make dough by hand knows that it can be a real pain. Not only…
There are a lot of reasons why you might want to make your own nut butter. You're trying to avoid…
Why Trust Us
You will find what you are looking for at Jody's Bakery. From classic to luxury brands, you'll find both. We will help you to select appliances that fit your needs, budget and lifestyle. Whether you want to stop by to learn more — or plan to make a major purchase — we'll treat you like family and assist you every step of the way. Shop with us today to receive friendly and experienced help along the way.