I don't know about you but sometimes I have this craving for a good pizza. Although we have a pizza place 2 miles away, their pizza is okay but I like homemade pizza better.
Although making a pizza at home takes a little time it is worth taking that time.I use a recipe that I found a long time ago and that is pretty straight forward. I try to make 2 pizzas at the same time, but you can just half the recipe to make one.
Let's start with the dough.
I like to make my dough by hand but if you don't feel like that feel free to use a premade store-bought pizza bottom.
I use:
3.5cups bread flour
1.5 cups warm water
1 package of active dry yeast
2 tablespoon olive oil
1.5 teaspoon salt
1 teaspoon sugar.
Extra ingredients:
Olive oil
Some cornmeal for under the pizza crust
Ingredients for the pizza toppings
This list can be adjusted to what your taste buds tell you to use of course. But here is my personal list.
Tomato sauce
Grated cheese (I use mozzarella)
Grated Parmesan cheese
Thin sliced white mushrooms
Green bell pepper cut in small pieces
Pepperoni (I also tried summer sausage and loved it)
Italian sausage (store-bought and skin removed)
Thinly sliced onion
Little chunks of ham
Herbs and seasoning.
Making the dough
Step 1: Sprinkle the yeast and sugar in the bowl with warm water and let sit for about 5 minutes. This will dissolve the yeast. Stir after 5 minutes.
Step 2: Using a mixer or your hands to mix the flour, sugar, olive oil and salt to make the dough.
Step 3: Knead this dough ball for about 8 minutes
Step 4: Add a little olive oil to a bowl and roll the dough in there to coat it.
Step 5: Let the dough covered up and rise for about 1 and a half hours.
Tip: if you plan this ahead you can also let it rise in the refrigerator for a whole day.
Rolling out the dough
Instead of writing out how to roll out the pizza dough I decide to add a video for you.
Now I let my dough rest for about 5 minutes.
The toppings and cooking
After this, all you have to do is brush the dough with some olive oil and add your toppings. How you do that depends on your personal preference.
I do not always add them all at the same time, but start with the tomato sauce and some cheese. After that, and depending on the thickness of the crust I add more toppings later while it is baking in the oven.
How you cook the pizza depends on what you have of course. I have a pizza oven and you can read about it here and like this better than my regular kitchen oven. Although there is nothing wrong with a normal regular oven these types of ovens are a better option in my opinion.
I recommend also to use a pizza stone if you use your regular oven. This will make the pizza so much better. Don't forget to sprinkle some cornmeal on your pizza stone to prevent sticking.
More tips:
You can freeze the dough and keep it for about 3 months. Let it thaw out in the fridge for about 6 hours or overnight and reach room temperature before you use it.
I add the sugar to the yeast and water because the yeast will "eat" the sugar and the result in a less dense dough in my opinion. Let me know about your favorite way to make pizza at home in the comments below.
All Post

Air Fryer

Baby Food Maker

Best Lists

Blender

Bread Maker Machine

Bread Slicer

Cake pop maker

Cooking Tips

Deals

Deep Fryer

Electric Mixer

food dehydrator

Food Processor

Food Slicer

Food Steamer

Grain Mill Grinder

Grill

Guides

ice cream maker

Instant Pot

Kitchen Gadget

Knive

Meat Slicer

Microwave Oven

Pasta Maker

Recipes

Reviews

Sandwich maker

Slow Cooker

Toaster

Toaster Oven

Waffle maker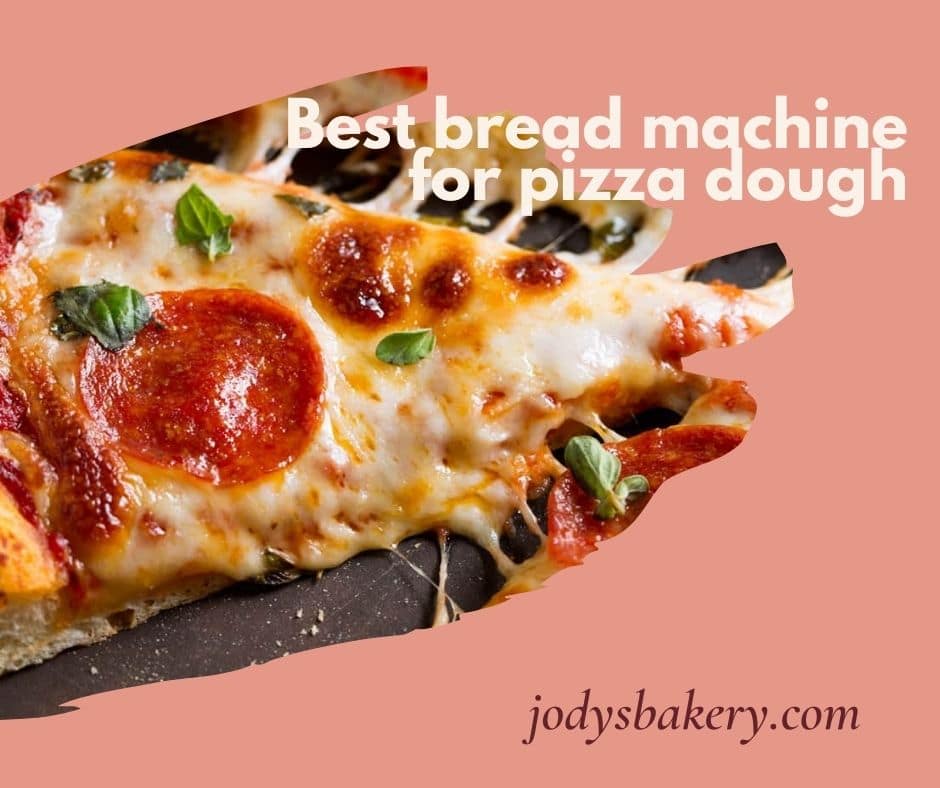 Have you ever watched someone knead the dough on TV or your phone and thought to yourself that you could…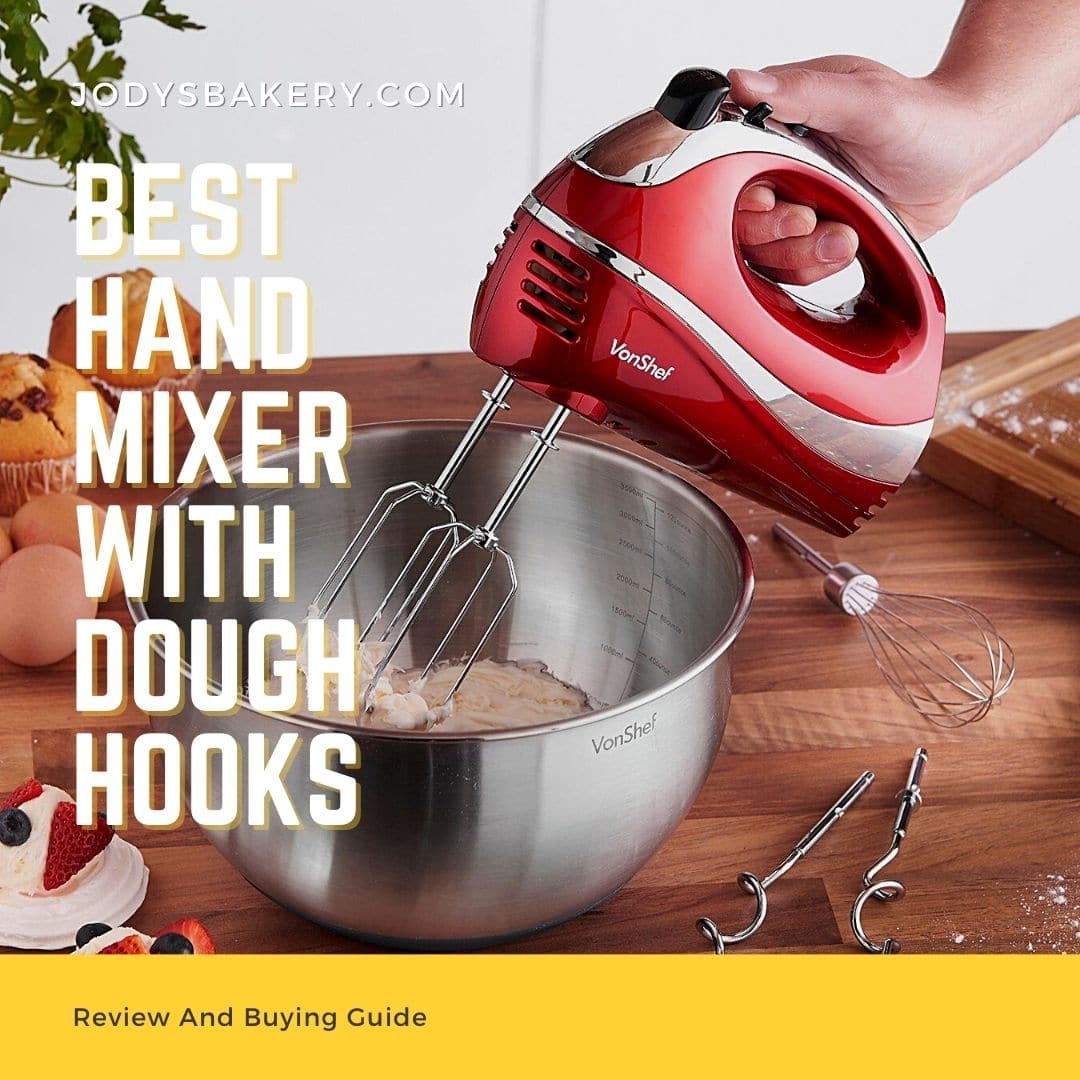 Dough hooks can make a big difference when it comes to hand mixers. If you want to be able to…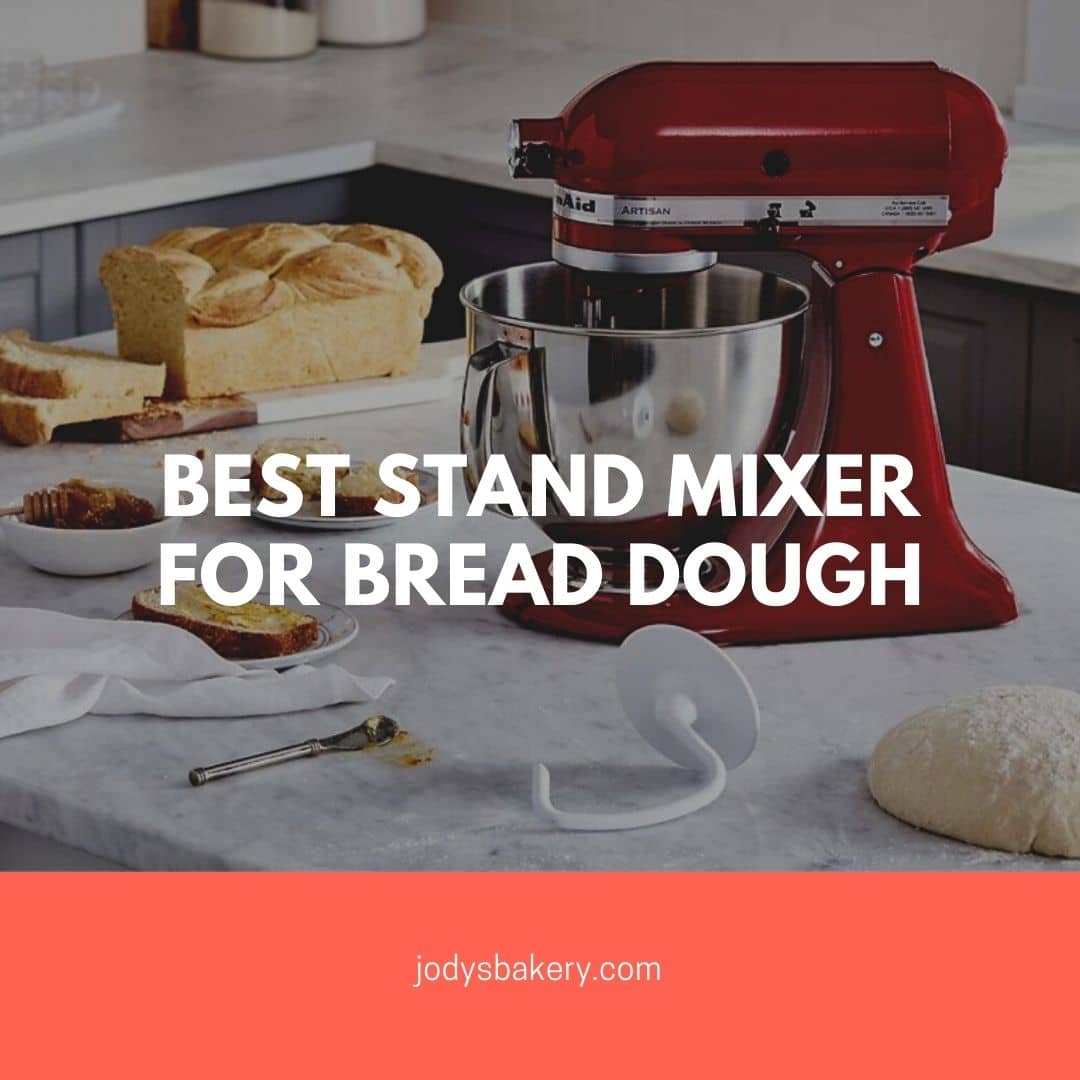 Baking bread from scratch can be a rewarding experience, but it can also be time-consuming and frustrating if you do…
Why Trust Us
You will find what you are looking for at Jody's Bakery. From classic to luxury brands, you'll find both. We will help you to select appliances that fit your needs, budget and lifestyle. Whether you want to stop by to learn more — or plan to make a major purchase — we'll treat you like family and assist you every step of the way. Shop with us today to receive friendly and experienced help along the way.