Do you want to know how to make caramel? Feel that melt-in-your-mouth, chewy candy or think of that insanely addictive sweet caramel on your baked goodies? If you're an aspiring baker or simply someone who wants to make your baked treats extra special, you probably want to know the secrets behind perfectly made caramels. To learn how to make it, you have to stay tuned as we discuss the top methods in making a caramel sauce, blogger tips and common problems and fixes that you might want to know.
Preparing salted caramel sauce, for example, has been a tradition through the years, just like roasting meats in a propane smoker. It has been used in many parts of America and the world, mainly in coffee shops, bakeshops, and ice cream parlors. If you love coffee, let's say, you probably know that it is great to add caramel sauce on it, or have some of it in your favorite latte. Many of us also enjoy salted caramel in our cupcakes, chocolates, cookies, cheesecakes and brownies.
So if you don't always want to go to bakeshops, coffee shops or food shops to indulge in a caramel treat, then the guide we're putting up is for you. By learning about the methods that you're about to read below, you don't only save money and time but also be more creative in the kitchen for making your caramel sauce., If you're ready, let's get started and discover some fantastic tips and tricks from other bloggers. And a little later in this guide, you will also have a short list of the best caramel recipes to try at home using your stainless steel cookware, for example.
Ways to Make Caramel
1. Using A Microwave Oven
Learning how easy that will be to make a caramel sauce is as delightful to learn how to grill perfectly in your barbecue smokers. For this method, we'll use your microwave oven. After, you will be able to make toppings for your desserts, including flans without any hassle. If you're ready, let's start and make homemade caramel sauce in your microwave now. With this method, you will need only two minutes total preparation time and eight minutes of total cooking time.
Prepare your ingredients, including corn syrup, granulated sugar, lemon juice, water and heavy cream. You can also use vanilla extract if you want. Finally, don't forget your softened butter.
For this method, we won't need any nonstick cookware but a microwave-safe measuring cup. Whisk all the ingredients and combine them well.
Put the cup with the mixture in the microwave and turn it on a high for up to eight minutes or until it turns golden in color. However, don't wait until it becomes dark or else it will be slightly bitter and overcook.
Take the measuring cup from the appliance. Let it rest for up to five minutes or until your caramel sauce turns amber.
Add one tablespoon of heated cream and then whisk it well with the caramel until they combine.
Keep adding your cream gradually until all are whisked in the sauce. Add your butter and vanilla and continue whisking.
There you have it! There you have the easy method of making caramel sauce without an electric skillet. Serve it while warm or let it slightly thicken at room temperature.
2. Using A Stove Or Induction Cooktop
This method is one of the most common ways of making caramel sauce, and it is pretty straightforward. You can just gather your ingredients and mix them well together before cooking just like what you'll learn below.
Mix your ingredients, butter, half-and-half and salt in a pan. Turn the stove on medium to low heat.
Cook your sauce while whisking it for up to seven minutes. Keep whisking until the mixture slightly thickens.
Put some vanilla and then cook for another minute.
Turn the heat off and set the caramel sauce aside.
After a few minutes when the caramel is cool enough, you can pour it into the jar and then refrigerate it.
3. Using The Dry Cooking Method
If you don't know, there are two ways to cook sugar – dry and wet. For any of these approaches, you will need a clean and dry Anolon cookware or any cookware you have. You will also need white sugar – make sure it does not have any crumbs or any impurities that can make the finished product grainy or crystallized. For this one, we'll focus on the dry method.
Heat the sugar in a saucepan and let it melt and turn brown.
You don't need to stir the sugar at all, but watch it melt. The browning of the sugar will follow quickly.
You have to watch out and make sure that your sugar won't crystallize. To avoid it, you can put some acid to it before cooking. To do it, you can use a tablespoon of lemon juice for every cup you're using. You can mix both with your hands and try achieving a wet sand consistency.
Heat the mixture over medium heat, and wait until it melts. You can also shake the Anolon or ceramic cookware gently, but not stir the sugar.
When it caramelized, you should take it out from the heat immediately.
Soak the pan in a water bath to prevent further cooking.
That's it! You can use the finished product in your favorite treats, such as baked flan.
4. Using The Wet Method
Just like when preparing a spaghetti squash recipe, learning how to make caramel properly is essential. In this process, we will use the wet method. Many chefs and bakers believe that the approach is better than the dry method. They say that it could give them better control over the caramelization process while allowing them to stop cooking when they achieve the pale gold color. Some of them also try reaching a deep mahogany for that burnt taste. Check out the following for the steps in making caramel using the wet method. For every cup of sugar, you should add one-third cup of water.
Pour the needed amount of water for every cup of sugar you're using. Make sure of using clean sugar to ensure that your caramel won't be grainy. [Remember this tip as you would when preparing roasted meat in the pellet smoker in which proper temperature should be set to cook it well.]
Add your sugar and then turn your stove over medium to high heat.
Start stirring the mixture to dissolve your sugar. When your sugar mixture boils, you should stop stirring it because further doing it will cause the crystallization that will lead to a grainy caramel.
To speed up the boiling process, you can make use of a lid. However, take that off when your mixture boils. You have to take it off so that the water can evaporate and melt the sugar.
Take note of the changing color. Watch it carefully when it's changing in color. Caution: Be careful when working with caramels because burns are painful.
If you're adding other ingredients, such as cream or butter, you should add it now. Be careful as the caramel will split and from and then rise to the sides.
Take the pan off the stove and then pour the sauce into a container. Later, you can use it as toppings for your favorite baked treats, or use in grilled meat cut with steak knives.
** The caramel will harden if you add cold cream that is why you should keep cooking it until your mixture melts again. Bonus Tricks
Bonus Tricks
If you're looking to thicken your caramel sauce for drizzling on ice cream, you can! You don't have to worry about altering its flavor by using cornstarch to thicken the sauce. Do not overcook your sauce after adding it, or else, it will be thin again. Instead, you should add it at the end of cooking. That is the reason cream in many recipes is added at the end of the cooking process. It thickens the sauce. And by adding cornstarch as well, you will achieve a thicker consistency. Also, standing time is essential because it will give your sauce a chance to thicken more. [Take note of these tips to thicken your sauce to drizzle your favorite roasted meat sliced with a home meat slicer, let's say).
Thanks to Athena Hessong for sharing these tips!
You should use a heavy bottom skillet with tall sides or saucepan when making caramel. Additionally, you may want a light colored pan so that you can easily see the color changes in your sauce. Using confectioners' sugar isn't ideal for making caramel because it contains cornstarch, which is an anti-caking agent. Also, you should not be tempted to taste or touch the caramel while in the pan or else your hands and mouth would burn. So if you want to achieve that perfect caramel for your turkey recipe, take note of these tips.
Thanks to Jessie Oleson Moore for sharing these tips!
Without turning the heat on yet, you should use a rubber spatula in mixing the water and the sugar until they are welcome combined. It is the only time when to turn on the heat to a medium high. Do not stir it! If you want to mix it, just swirl your pot around. [Take note of these recommendations for the best results when making caramel sauce just like following the right ways in using a veggetti].
Thanks to the Pioneer Woman for sharing the advice!
Use homemade salted caramel in your sweet treats, including on cinnamon rolls, pumpkin cheesecakes, and apple pies. In fact, you can also spoon it over your ice cream or dip your apple slices into it. You can also put them in decorated jars and then give them away as a holiday present. Sally's ideas are fantastic! You may want to check out her website and learn more about her home salted caramel recipe and tips.
Thanks to Sally for the tips!
Pro Tips from Other Bloggers
There are many tips to find on the website when it comes to making caramel. According to the blogger, you don't need a giant copper kettle to make it but only a skillet or a saucepan. But whatever cooking pan you're using, you have to make sure that it is heavy-duty and light-colored. You should also use a spatula that can keep up with the constant stirring and heat. There are also new silicone mats and tools to use, and they are fine because many of them can withstand at least 200 degrees C or 400 degrees F. However, you might have to check it with the maker to avoid a meltdown.
This website is one of the best sources of cooking tips and recommendations. One of which I found here is a guide on the wet method of caramelizing the sugar. The contributor Jessie Oleson Moore shared some essential tips in caramelizing the sugar. The blogger suggested not stirring the sugar once it has dissolved in the water. You should not also stir until your mixture has gotten to an ideal color. Even if it might look tempting to mix due to the mixture turning with an uneven brown color, you should not do it. Check out the site for the complete list of tips as shared by the blogger.
Contributor sen08 of the site shared tips on how to cook caramel using sweetened condensed milk. At the very least, you will just have to remove the can's label, and then fill a deep saucepan with water. Bring this to a boil. For the entire list of steps to follow on how to cook caramel from condensed milk, you may want to proceed to the site and get the full recipe.
The recipe is by littlemafia. It is a method of cooking caramel sauce that you can use in popcorn. The process is simple, and you won't need a lot of time to complete it. One of the steps to follow is to add your sugar to one-fourth cup of water and mix them well in a saucepan. If you want to learn how to make this caramel using white sugar, you may want to visit the website and find out how you can make it today!
There are many ways on how to make dry caramel and one of those I found is from this website. You can make it for your sweet treats and take only a little of your time while baking your favorite desserts. The version is made by melting your sugar in the pan – this is for the dry caramel type. I am sure you are excited to learn how to make this simple caramel, so you may want to visit the website now to start today!
The site is known as one of the best how-to websites in the world. One of the posts it shared with the world is how to make colored caramel. The steps are easy to follow, and the ingredients are easy to find as well. Just like any other recipes involving making caramel, you just have to pour sugar in a heavy-based pan or pot, and then turn your heat on low to medium. While cooking, you can start adding some liquid food color drops in your mixture and do add it every 5 minutes.
I found a fantastic method in making caramel sauce on this website. It says that all we need are butter, cream and sugar – and no water. Here, we're going to cook the sugar over medium heat and wait until it melts. You can use this method if you want a perfect caramel sauce for your sweet treats. See how you can make this recipe with the complete steps and tips by going to the website now!
All Post

Air Fryer

Baby Food Maker

Best Lists

Blender

Bread Maker Machine

Bread Slicer

Cake pop maker

Cooking Tips

Deals

Electric Mixer

food dehydrator

Food Processor

Food Slicer

Food Steamer

Grain Mill Grinder

Guides

Instant Pot

Kitchen Gadget

Knive

Meat Slicer

Microwave Oven

Pasta Maker

Recipes

Reviews

Slow Cooker

Toaster

Toaster Oven

Waffle maker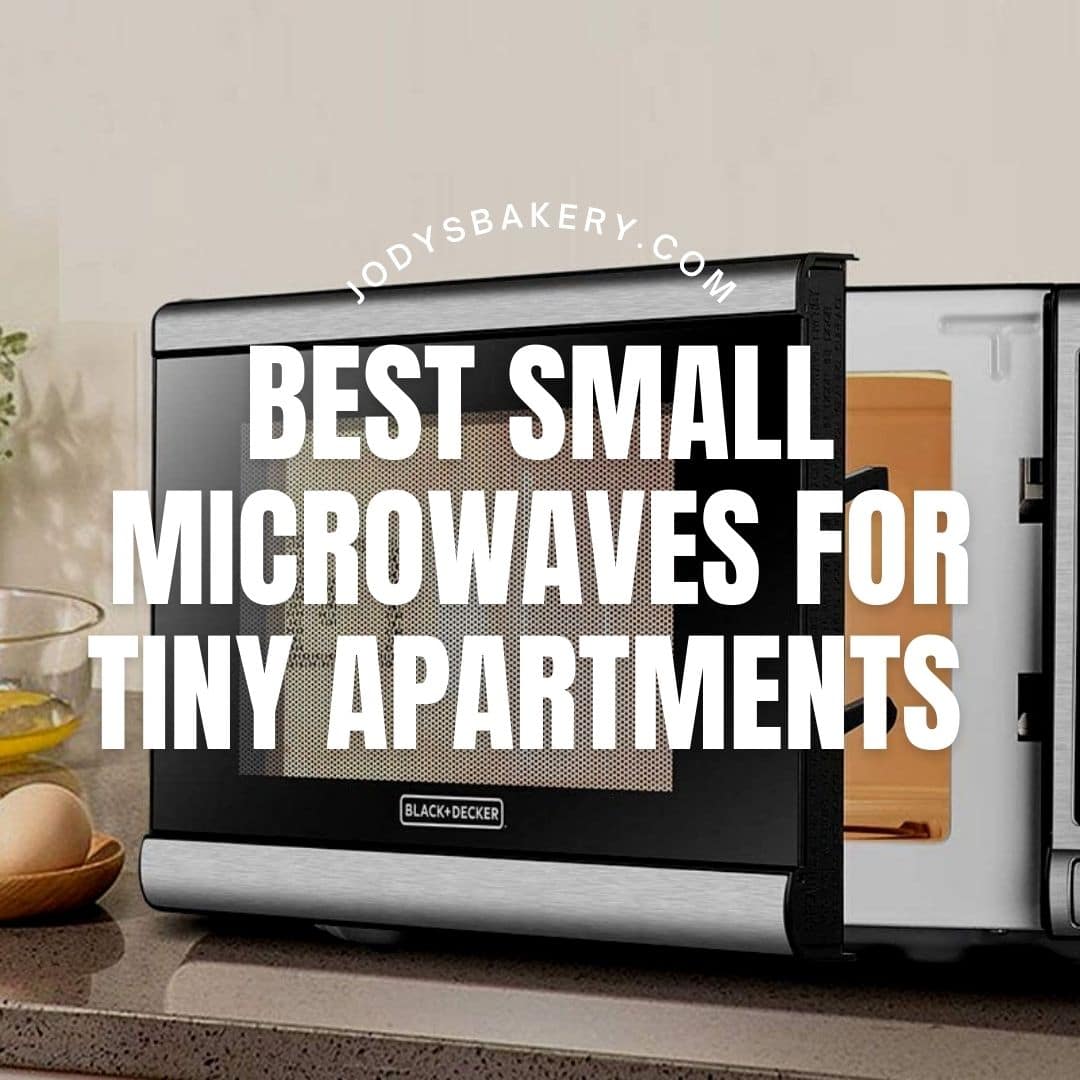 Living in a tiny apartment does not mean you have to give up all the conveniences of home. If you…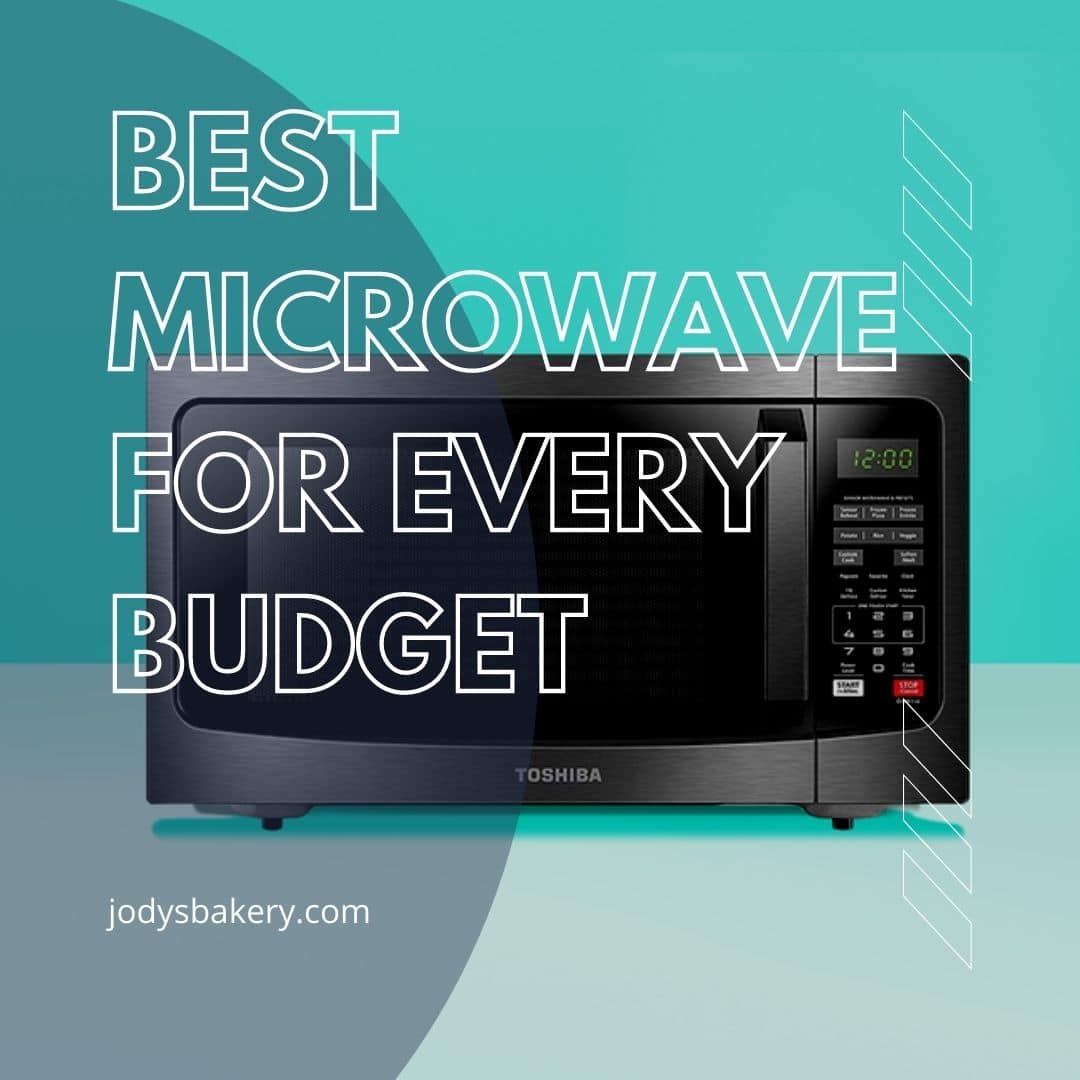 Microwaves are a staple in most homes. They're incredibly convenient for reheating food and making quick meals. But not all…
Microwave oven (commonly called microwave) are electric ovens that heat and cook food by exposing it to microwave-frequency electromagnetic radiation.…
Why Trust Us
You will find what you are looking for at Jody's Bakery. From classic to luxury brands, you'll find both. We will help you to select appliances that fit your needs, budget and lifestyle. Whether you want to stop by to learn more — or plan to make a major purchase — we'll treat you like family and assist you every step of the way. Shop with us today to receive friendly and experienced help along the way.