Features
10-IN-1 FUNCTIONALITY
28 program settings
5 programmable settings for your own special recipes.
11 plus PROVEN SAFETY FEATURES
| | |
| --- | --- |
| Brand | Instant Pot |
| Material | Stainless steel |
| Color | Black |
| Capacity | 6 Quarts |
| Item Dimensions LxWxH | 13 x 12.7 x 12.8 inches |
| Voltage | 120 Volts |
| Wattage | 1200 watts |
| Control Method | Touch |
| Is Dishwasher Safe | Yes |
Pros
Five one touch favorite settings
Stovetop friendly, oven and dishwasher safe inner pot
Safe and user-friendly steam release switch
Cons
No recipe book or cooking charts included
Steam rack unsuitable for vegetables
More expensive than other Instant Pots
Instant Pot® Pro offers the next generation of convenience. It begins with 28 intelligent cooking programs and includes five settings for Favorite programs. Spend 20 percent less time preheating and up to 70 percent less time cooking altogether.
It replaces ten household appliances: the slow cooker, the pressure cooker, the sous vide, the sauté pan, the yogurt maker, the food warmer, the cake baker, and the steamer. The enhanced soft steam discharge is quieter and less messy with the diffusing cover.
And the Pro is packed with thoughtful additions such as Easy Grip handles on the inner pot, an easy-to-read LCD, and an auto-sealing lid. Discover the Instant Pot Pro's quality, simplicity, and versatility. Included equipment: Accessories include an additional sealing ring and a steamer rack with handles made of stainless steel.
$149.95
$169.99
as of September 20, 2023 9:18 pm
Last updated on September 20, 2023 9:18 pm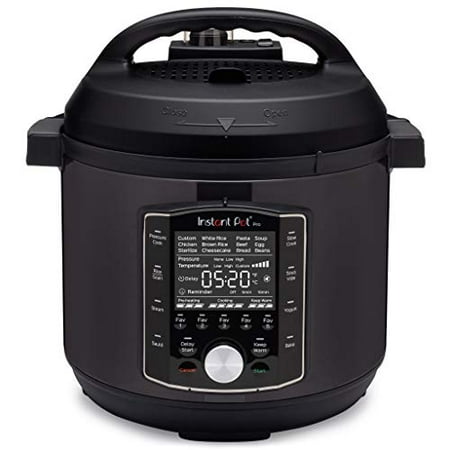 Features
10-IN-1 FUNCTIONALITY
28 program settings
5 programmable settings for your own special recipes.
11 plus PROVEN SAFETY FEATURES
| | |
| --- | --- |
| Brand | Instant Pot |
| Material | Stainless steel |
| Color | Black |
| Capacity | 6 Quarts |
| Item Dimensions LxWxH | 13 x 12.7 x 12.8 inches |
| Voltage | 120 Volts |
| Wattage | 1200 watts |
| Control Method | Touch |
| Is Dishwasher Safe | Yes |
Design
The Instant Pot Pro's slick black finish offers a more upscale appearance than the ordinary stainless steel Instant Pots. Similar in size to other 6-quart/ 6-liter multicookers, the black finish makes it appear more compact and understated.
This model's steam release switch is one of the simplest and safest on a multicooker, and the steam valve has a cover to reduce splashing and noise. When the lid is closed, the steam valve automatically seals, ideal for pressure cooking, but you must remember to open it for other operations.
The Instant Pot Pro features ten distinct modes: pressure cooker, slow cooker, sous vide, sauté pan, sterilizer, yogurt maker, rice/grain cooker, food warmer, cake baker, and steamer. Within the majority of these capabilities, there are 28 additional food-specific preset routines.
In contrast to other Instant Pots, the Instant Pot Pro features five favorite buttons that allow you to store your preferred settings for frequently-used recipes, providing the ease of one-touch programs for your personalized recipes.
With the keep warm function and the delay start timer, you can assure that your supper will be ready when you arrive home from work. You should avoid employing the delay start if your recipe calls for perishable ingredients such as raw meat or seafood. The countdown timer and cooking progress bar assist you in monitoring your dish.
It includes a steam rack and an additional lid sealing ring. There are no printed recipes or charts with cooking times; these must be found online or in the app. To use the QuickCool area on the top of the lid, you must purchase an extra accessory to fill with water and freeze. Instant Pot claims that it rapidly cools the Pot and accelerates the natural discharge of steam.
Performance
The Instant Pot Pro is a versatile device, but it's doubtful you'll use every function, so we tested the most often employed cooking functions. The first order of business was to prepare brown basmati rice using the Brown Rice setting inside the Rice/ Grain function.
After extensive searching, a table on the Instant Pot website outlining rice-to-water ratios recommended a 1:1 ratio. However, the rice was slightly too firm once cooked, so that we would add extra water the next time. The preset cook duration was 30 minutes, while the preheat stage lasted 5 minutes and 20 seconds. Ten minutes after cooking is complete, the Instant Pot Pro tells you to release the steam. This results in a total cooking time of approximately 45 minutes, which is considerable, but it is entirely hands-off so that you can put your feet up.
We chose a Thai Red Curry made in a pressure cooker to accompany our rice. The saute feature allowed us to brown chicken legs in the pot, which is fantastic and eliminates the need for additional dirty pots. We utilized the high-pressure setting for 20 minutes; the lid automatically seals, making pressure cooking as simple as possible.
After cooking, we flipped a switch for a 1.5-minute rapid pressure release after a 10-minute preheating period. This measured 72dB on our decibel meter, which corresponds to average office discussion and is an acceptable level. At 198 °F/92 °C, the curry was cooked to perfection, with chicken sliding from the bone and being well done. After cooking, the only heated spot on the pot's exterior was the lid, which was 140 degrees Fahrenheit or 60 degrees Celsius.
Cleaning
Thankfully, cleaning the Instapot Pro is as straightforward as 1, 2, and 3. Since you may use the same pot for sautéing, you will have one less pan to clean. I like it is stainless steel and not a non-stick surface. I would recommend having two inner pots (for soup and the main dish) to save more time. Also, I bought a steam basket. In my opinion it is worth every penny you invest in.
Should you buy Instant Pot Pro 10-in-1 Pressure Cooker?
Even though the Instant Pot Pro 10-in-1 Electric Pressure Cooker is more expensive than the original model, it is worth the additional cost due to its other advantageous functions, such as automatic sealing. In addition, it is far less expensive than purchasing separate machines that the Instant Pot Pro can already perform.
PROS
Five one touch favorite settings
Stovetop friendly, oven and dishwasher safe inner pot
Safe and user-friendly steam release switch
CONS
No recipe book or cooking charts included
Steam rack unsuitable for vegetables
More expensive than other Instant Pots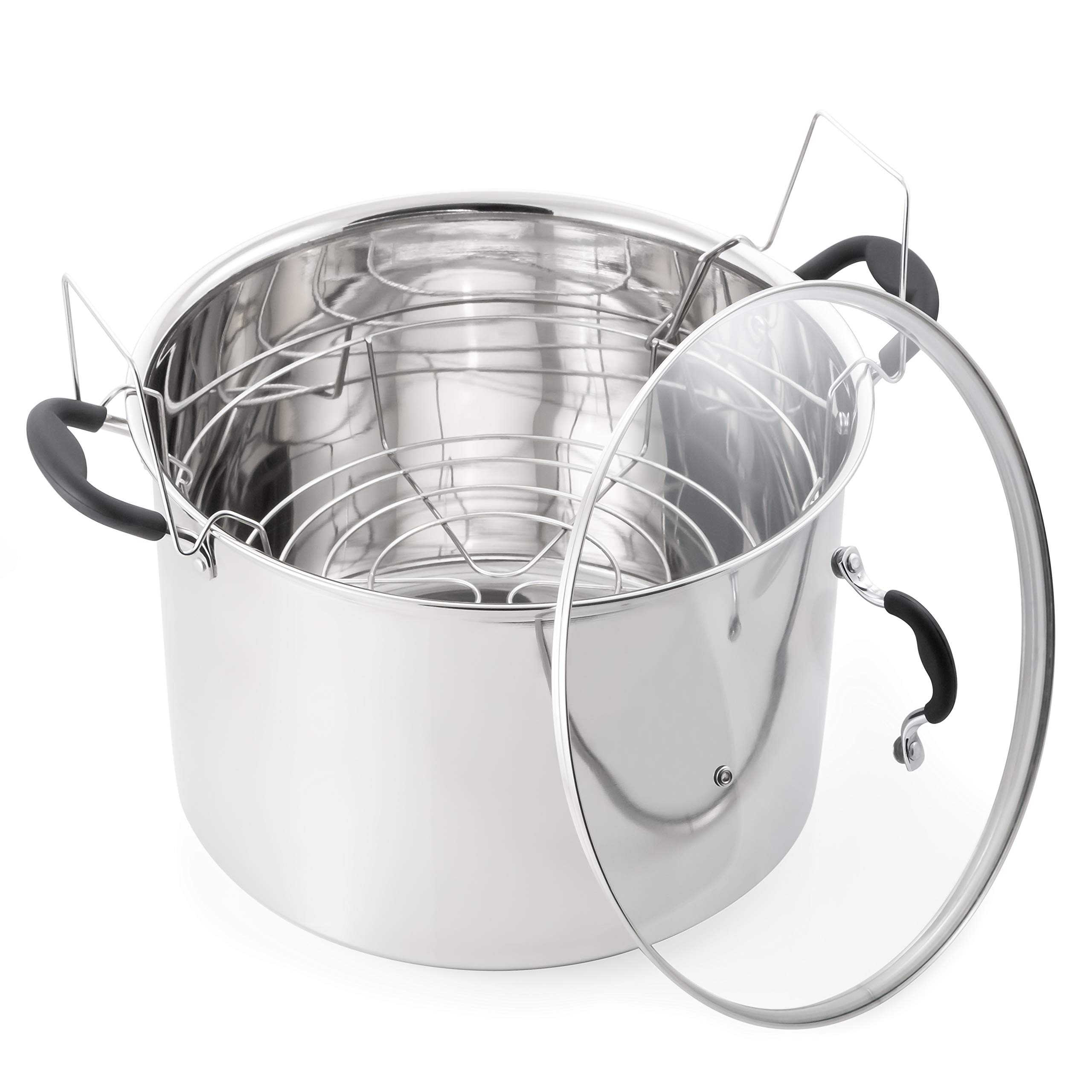 The McSunley Water Bath Canner with Glass Lid is a versatile and durable kitchen tool for home canning. With a…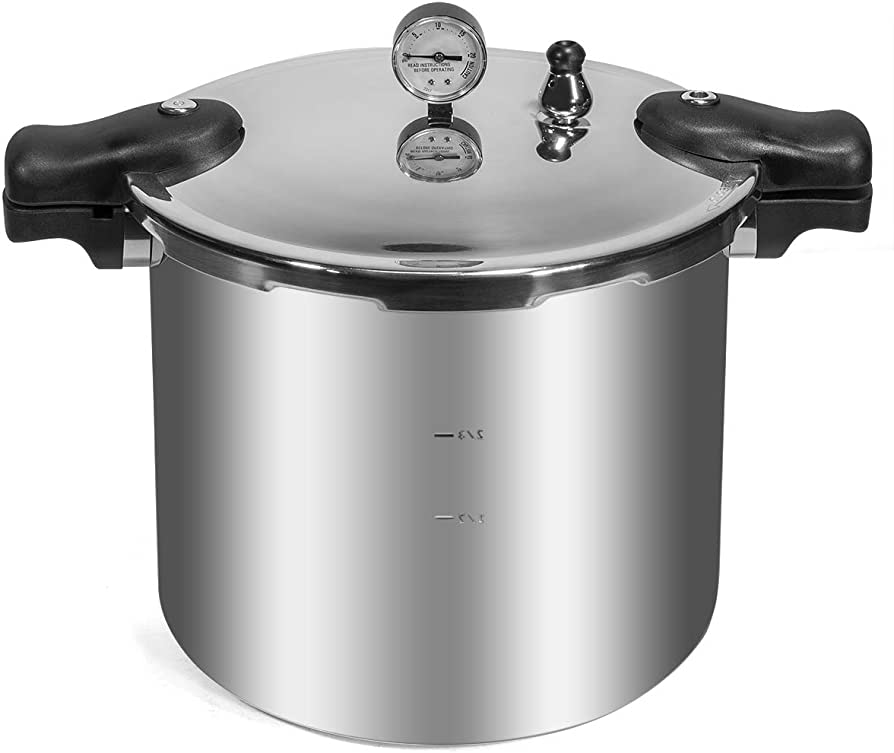 The Barton 22-Quart Pressure Canner Pressure Cooker is a large-capacity kitchen appliance designed for canning, pressure cooking, and preserving food.…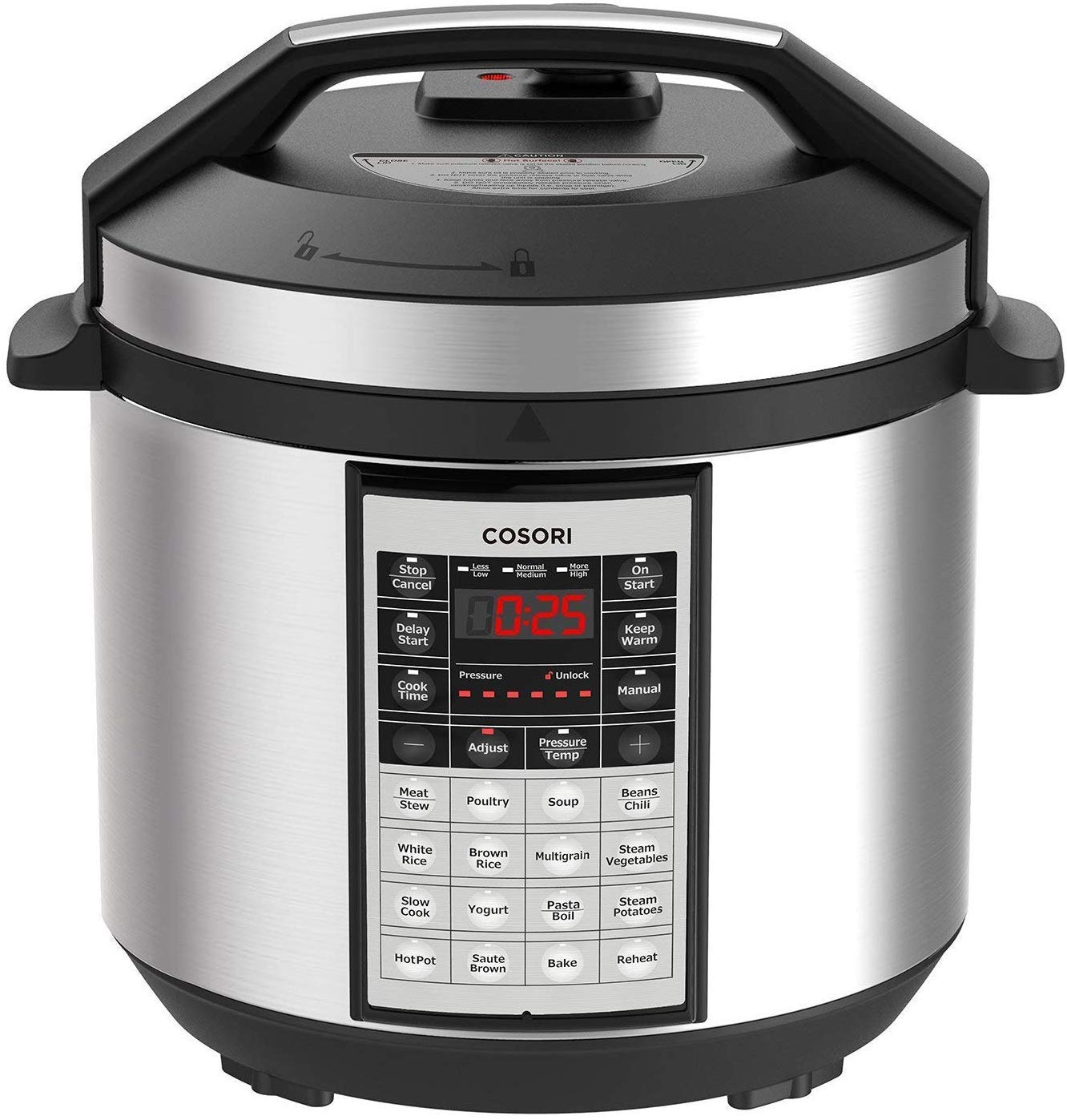 The COSORI Electric Pressure Cooker is a versatile and convenient kitchen appliance that offers a variety of cooking functions in…
Why Trust Us
You will find what you are looking for at Jody's Bakery. From classic to luxury brands, you'll find both. We will help you to select appliances that fit your needs, budget and lifestyle. Whether you want to stop by to learn more — or plan to make a major purchase — we'll treat you like family and assist you every step of the way. Shop with us today to receive friendly and experienced help along the way.