Prepare time: 30 min
Cook: 2 hours and 25 min
Ready in: 2 hours and 55 min
Combining chocolate with orange can also be one of the best combinations that you can make as the desserts or snacks for your little party  at home
How to make Orange Creamsicle Truffles
Make 25 pieces of Orange Creamsicle Truffles by following the recipe below from the beginning until the end.
Ingredients:
200 gr white chocolate chips or you may also use the white chocolate bar (chopped)
50 gr butter (unsalted)
30 gr orange zest
45 gr heavy whipping cream
A half teaspoon of orange extract
A half teaspoon of powdered sugar
Food coloring (orange)
Directions:
The first thing to begin is to prepare for a container with seal. Then, place the white chocolate chips in it. Set this aside for a while and continue to the next step. You need to prepare a saucepan and fill with some ingredients like unsalted butter and the orange zest.
Heat the saucepan over medium heat for around one minute. Stir and cook these ingredients until the mixture starts to bubble. 
Then, add the heavy whipping cream into the mixture. Also, don't forget to stir occasionally for around 1 to 2 minutes until all ingredients are completely combined.
If the sauce starts to bubble, you may cook for one minute longer and then turn the heat off. Transfer the orange mixture over the white chocolate chips. Remember that you need to use the sieve when pouring the orange mixture. Also, you need to press the orange zest so that the flavor will be included while the orange zest will be discarded.
Bring the mixture to sit for a minute. After that, add the orange extract as well as the orange food coloring. Then, whisk the ingredients until it is completely melted. Next, you need to cover the mixture with a lid or plastic wrap. Put it in the refrigerator for around 1 to 2 hours until the mixture is firm enough.
When it is ready, prepare another container and add the powdered sugar in it. Also, place the powdered sugar in another small bowl. Take a scoop of orange mixture and roll it into a ball sized. Then, dip the orange mixture ball into the bowl of powdered sugar to coat.
Make sure all parts of the truffle are evenly coated. Next, you may place this coated truffle on top of the container of powdered sugar. Do the same steps until all truffles have been completely rolled and coated. After that, seal the container and shake to cover the truffles with more powdered sugar.
Before serving, put it in the freezer for around 20 minutes until set. Then, you may enjoy them immediately. If you want to enjoy this for another time, you may store them in the refrigerator or simple on the counter.
All Post

Air Fryer

Baby Food Maker

Best Lists

Blender

Bread Maker Machine

Bread Slicer

Cake pop maker

Cooking Tips

Crepe maker

Deals

Deep Fryer

Electric Mixer

food dehydrator

Food Processor

Food Slicer

Food Steamer

Grain Mill Grinder

Grill

Guides

ice cream maker

Instant Pot

Kitchen Gadget

Knive

Meat Slicer

Microwave Oven

Pasta Maker

Recipes

Reviews

Sandwich maker

Slow Cooker

Toaster

Toaster Oven

Waffle maker
1. Tiramisu by Food Network UK Enjoy the mouth-watering goodness of tiramisu. I have tried this recipe one time in…
Do you know how to make whipped cream? This one is a huge question I've been receiving in my inbox lately.…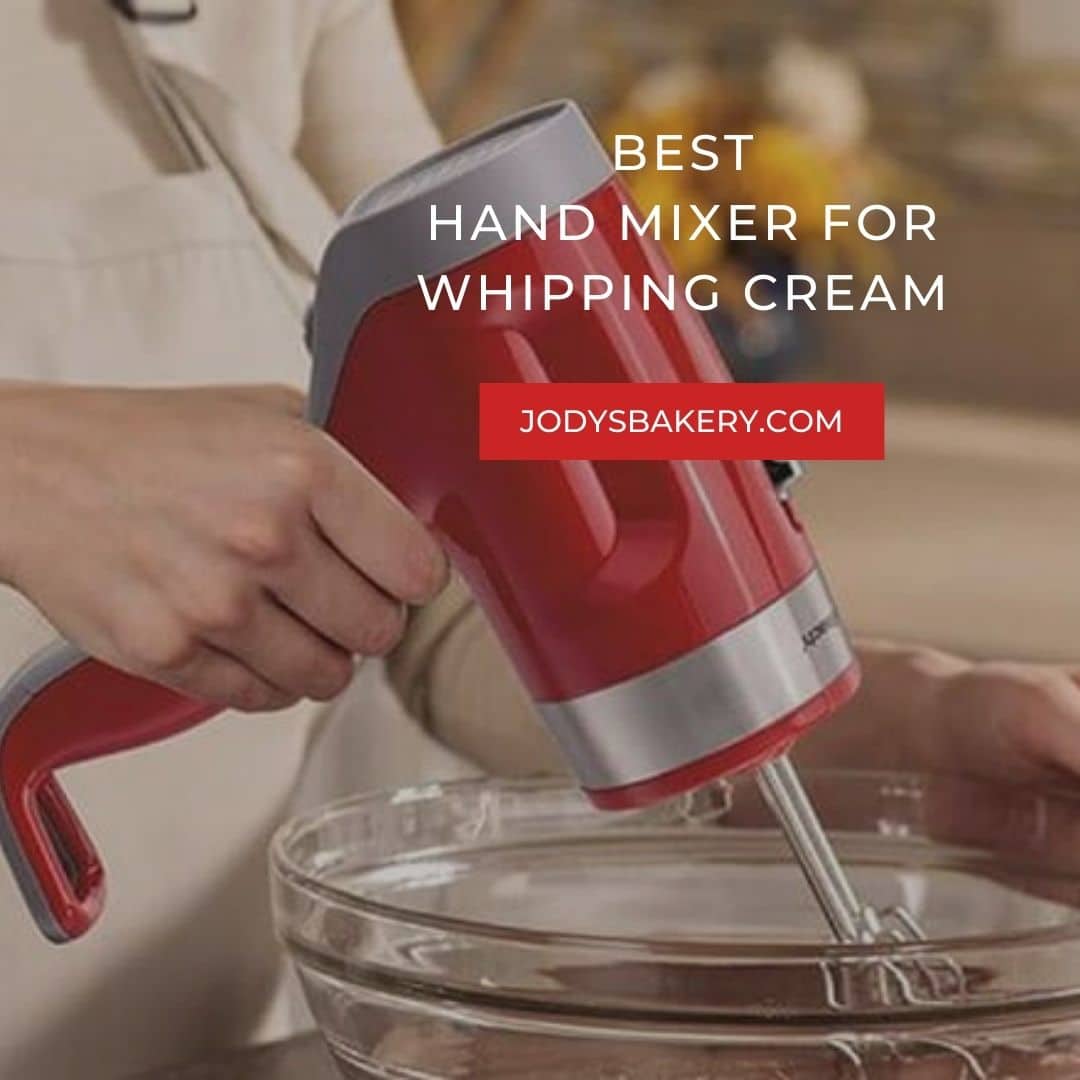 Americans love their whipped cream. Whether it is on a piece of pie, stirred into coffee, or dolloped on top…
Why Trust Us
You will find what you are looking for at Jody's Bakery. From classic to luxury brands, you'll find both. We will help you to select appliances that fit your needs, budget and lifestyle. Whether you want to stop by to learn more — or plan to make a major purchase — we'll treat you like family and assist you every step of the way. Shop with us today to receive friendly and experienced help along the way.