Yield: 6 servings
Cook Time: 15-20 minutes
What's the first soup you think of when you are needing comfort or have a bad cold? If you're anything like me, then you probably said chicken noodle soup. And that would be quite understandable. The combination of chicken and broth has been around ever since the ancient Greeks. In fact, they not only used it to treat colds, like we do today but they also used it to treat melancholia, bed wetting, and even leprosy.
Of course, they probably used a various assortment of pots to make their soups and didn't make chicken noodle soup pressure cooker style. If they had, then they would have been able to make this delicious dish in no-time flat and maybe even treated a whole lot of different diseases with it!
Yes, I know. You don't make pressure cooker chicken noodle soup with an eye towards using it for any medicinal purpose. However, it is a great comfort food that is not only easy to prepare but also tastes delicious. Let's go ahead and get started making it.
Ingredients:
3 boneless chicken breasts
5 cups water
1 cup chicken broth (low sodium)
2 cups onions (chopped)
2 cups carrots (diced)
2 cups celery (diced)
2 cups pumpkin (cooked and pureed)
2 teaspoons chicken bouillon
8 ounces of egg noodles
2 cans of cream of chicken soup
1 teaspoon celery seed
1 teaspoon garlic powder
1 teaspoon pepper
Parsley (garnish)
Special Note:
You may have noticed that this particular pressure cooker chicken noodle soup not only calls for the usual things you'd find in chicken noodle soup (chicken, noodles, broth, etc.) but it also contains 2 cups of pureed pumpkin. Now for some of you, this may sound a little weird but some of you might recognize this as simply a substitution for butternut squash—something quite a few people add to their soup. This is the method my grandmother used, so that's why I use pumpkin puree instead of a squash puree. Of course, this may cause some of you to ask how do you puree pumpkin and that's why I've added the following section on making pumpkin puree:
Pumpkin Puree
You can make pumpkin puree in a number of different ways but I've included the top 3 in this recipe. First, however, you have to cut the top off of the pumpkin and make sure that you scoop out all of the seeds and pulp. The pulp can be tossed out but be sure to save the seeds because they can be salted and oven roasted for a delicious and nutritious snack. After you've done that, do one of the following.
Pressure Cooker Method
Slice 2 cups of pumpkin and cook for 15 minutes or until soft.
Boil Method
Cube the pumpkin and boil until soft. This is usually about 20 minutes.
Microwave Method
Cube the pumpkin, place in a microwave safe bowl and cook for 15 minutes or until soft.
Oven Method
Cut up your pumpkin, place on a baking dish and cook at 400 degrees for about 30 minutes. Be sure not to let it get too toasty on top. If your oven tends to run hot, then you might want to cook the pumpkin for 40 minutes at 350 degrees.
After you have cooked your pumpkin using one of these methods you can then add it to your favorite food processor or blender and blend it. If necessary, add a little bit of water. Congratulations! You just made pumpkin puree for your pressure cooker chicken noodle soup.
Instructions For Making Chicken Noodle Soup:
The next thing you're going to want to do is to prep all of your vegetables. Chop up the onions, dice the carrots and celery and place them in a bowl. Set the bowl aside.
The next thing you'll want to do is to rinse off your raw chicken breast and place them in the pressure cooker along with all of the spices, the bouillon cubes, the chicken stock or broth, the veggies and the water. Do not add the cream of chicken soup or the egg noodles yet.
Put on the lid, lock it down and cook on high pressure for approximately 20 minutes. If you are starting out with cooked chicken meat, then you only need to cook them for 6 minutes. Be sure to use the quick release steam method on your cooker.
When the chicken is done, remove it from the pot and chop it up. Now add it back to the pot. Pour the 2 cans of cream of chicken over the chicken pieces and heat it in the cooker with the lid off using either your saute or browning method.
If you aren't too worried about the texture of the egg noodles, then you can add it at this stage. If you prefer to have more control over your noodles, then cook them separately and add them to the chicken and chicken soup. I like a "soggier" noodle, so I add mine uncooked to the pressure cooker, but I understand that some people like a "firmer" noodle, so they will probably want to cook it in a separate pot.
Serve
Taste the soup and salt and pepper as you desire. Be sure to garnish it with some parsley and serve with some saltine or oyster crackers. You might also want to try to serve it with cornbread or maybe a soda bread. Both of those things go quite nicely with chicken noodle soup.
Final Thoughts
Okay, well that's my favorite recipe for chicken noodle soup. I hope you like it. If you want to make a few alterations to it, then feel free. A few tweaks to any recipe can personalize it for you and make for a more satisfactory end product. Although, I do have to say that I think that you'll like my version of it pretty well and may not want to change a thing. After all, it's a recipe that's been passed down in my family for generations.
All Post

Air Fryer

Baby Food Maker

Best Lists

Blender

Bread Maker Machine

Bread Slicer

Cake pop maker

Cooking Tips

Deals

Electric Mixer

food dehydrator

Food Processor

Food Slicer

Food Steamer

Grain Mill Grinder

Guides

Instant Pot

Kitchen Gadget

Knive

Meat Slicer

Microwave Oven

Pasta Maker

Recipes

Reviews

Slow Cooker

Toaster

Toaster Oven

Waffle maker
You can use a pressure canner to preserve late-season corn, zucchini, or extra stock when you don't have room in…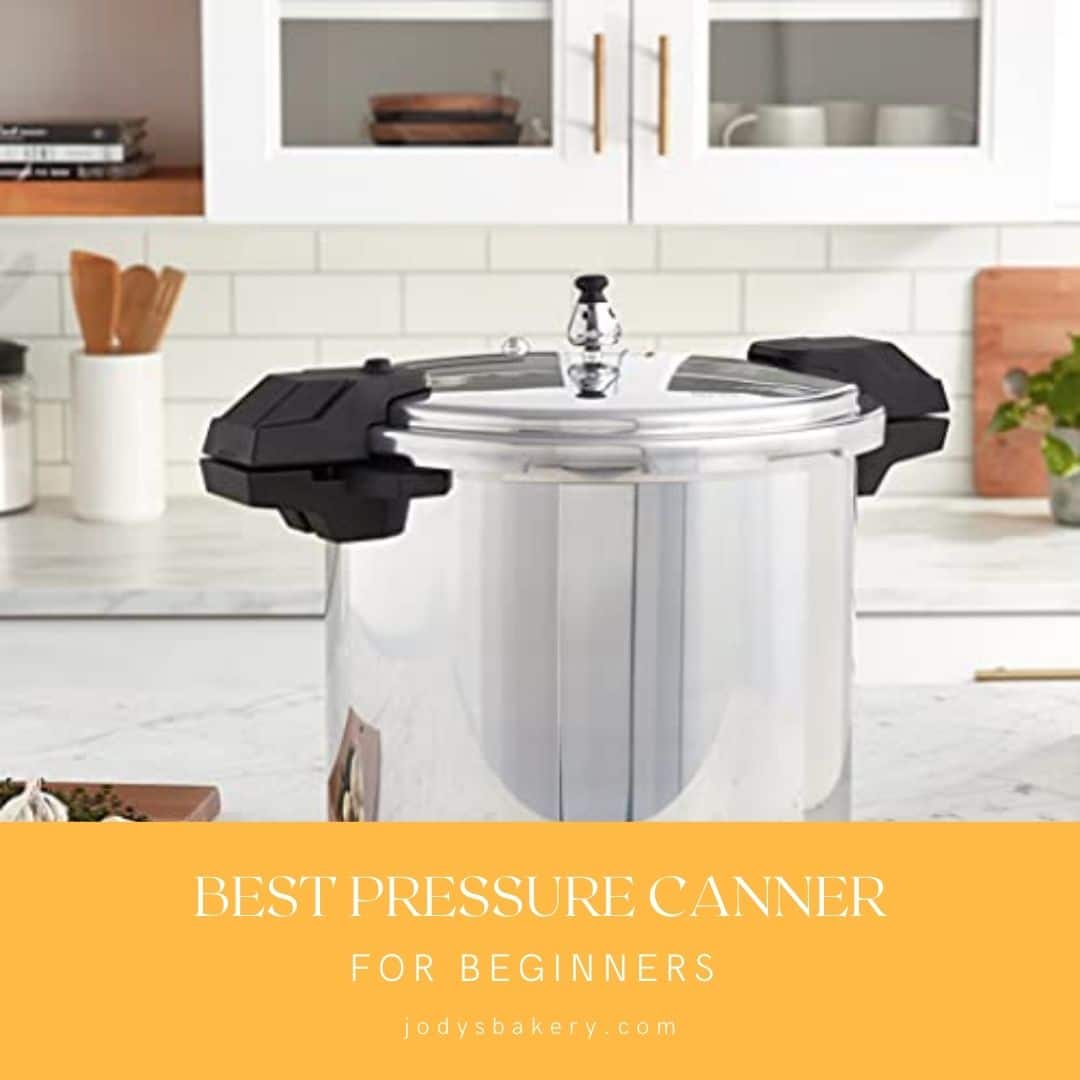 Let us all agree, first and foremost, that having an excellent pressure canner is fantastic. When your garden is producing…
If you frequently discard produce or grow your vegetables and have an abundance of them, pressure canning may be for…
Why Trust Us
You will find what you are looking for at Jody's Bakery. From classic to luxury brands, you'll find both. We will help you to select appliances that fit your needs, budget and lifestyle. Whether you want to stop by to learn more — or plan to make a major purchase — we'll treat you like family and assist you every step of the way. Shop with us today to receive friendly and experienced help along the way.