Yield: 6 servings
Cook Time: 15 minutes
Have you always dreamed of making a pressure cooker vegetable soup for those cold winter months? I don't know where you live but I live in an area that gets nice and cold with plenty of snow and ice. And I've found that nothing is better than making vegetable soup in your pressure cooker to enjoy while you sit by the fireplace. Which is why I've decided to prepare one today using some vegetables that I just picked up from the grocery store. Of course, if you have access to veggies straight from the garden, then that's even better. When I make this during the summer, I use vegetables from my garden but during the winter that isn't always feasible.
For this particular recipe today, I decided to use celery, carrots, onions, string green beans, and white potatoes. However, you can really choose to use whatever vegetable you want including parsnips, navy beans or mushrooms. I've even made vegetable soups using broccoli, rutabagas, and cauliflower. Just make sure you choose veggies that you like the taste of, obviously.
Another thing that I did was add beef bouillon cubes and beef broth. You don't have to use these ingredients if you don't want to use them. You can simply remove the bouillon cubes and replace the cup of beef broth with water or vegetable broth. However, I did find that the bouillon cubes and beef broth added an extra depth of flavor to this soup.
Ingredients:
1 tablespoon butter
1 celery stalk (chopped)
1 cup carrots (diced)
1/2 cup onions (diced)
1 garlic clove (chopped)
2 cups stewed tomatoes
1/2 cup tomato puree
2 bouillon cubes (beef)
4 cups of water
1 cup of beef or vegetable broth
1 cup of string green beans (cut)
1 cup of white potatoes (peeled and diced)
1 tablespoon Worcestershire sauce
1 tablespoon flour
1 pinch of basil (dried)
1 pinch of rosemary (dried)
1 pinch of sage (dried)
Instructions:
Okay, for this pressure cooker vegetable soup recipe, you are going to need at least a 6-quart pressure cooker, although an 8-quart one would be even better. And one that has a sauté or browning feature. If you have one, then you can use the cooker to sauté the veggies. Otherwise, you are going to have to use a separate frying pan for the next part.
Cut up the carrots, onions, and celery and place them with a tablespoon of butter in your cooker or frying pan. You want to sauté them just so they become a little limp but not so much that they begin to lose their color.
After you've done that, then dust the veggies with the flour. Now it's time to add them to the pressure cooker. Next, add in the water, the bouillon cubes, the stewed tomatoes, the tomato puree and the broth. After that has been done, then add in all of the spices (the basil, rosemary, sage, chopped garlic and Worcestershire sauce). Add the string green beans and the diced white potatoes.
Place the lid on your pressure cooker and lock it down. Now cook your vegetable soup for 5 to 10 minutes. After that time has elapsed, remove from heat (or turn off) and let the pressure drop naturally. When you are sure that it's mostly depressurized, carefully remove the lid.
You can now serve your vegetable soup to yourself or your family and friends. Place it into your favorite bowl(s) and serve it with a side of crackers.  Normally, I use oyster crackers but you can also use saltine crackers. The choice is yours—bon appetite!
All Post

Air Fryer

Baby Food Maker

Best Lists

Blender

Bread Maker Machine

Bread Slicer

Cake pop maker

Cooking Tips

Crepe maker

Deals

Deep Fryer

Electric Mixer

food dehydrator

Food Processor

Food Slicer

Food Steamer

Grain Mill Grinder

Grill

Guides

ice cream maker

Instant Pot

Kitchen Gadget

Knive

Meat Slicer

Microwave Oven

Pasta Maker

Recipes

Reviews

Sandwich maker

Slow Cooker

Toaster

Toaster Oven

Waffle maker
You can use a pressure canner to preserve late-season corn, zucchini, or extra stock when you don't have room in…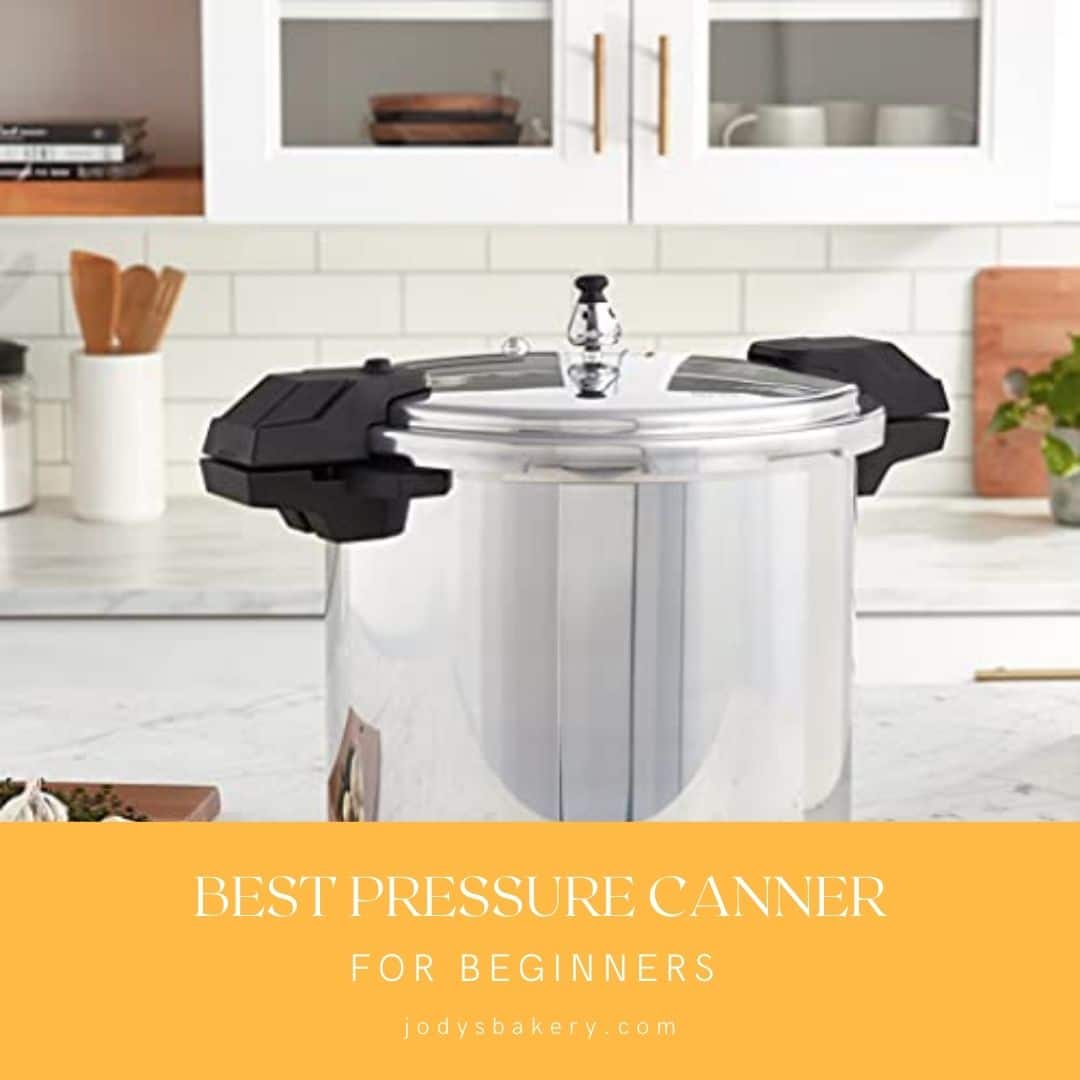 Let us all agree, first and foremost, that having an excellent pressure canner is fantastic. When your garden is producing…
If you frequently discard produce or grow your vegetables and have an abundance of them, pressure canning may be for…
Why Trust Us
You will find what you are looking for at Jody's Bakery. From classic to luxury brands, you'll find both. We will help you to select appliances that fit your needs, budget and lifestyle. Whether you want to stop by to learn more — or plan to make a major purchase — we'll treat you like family and assist you every step of the way. Shop with us today to receive friendly and experienced help along the way.