Yield: 4 servings
Cook Time: 1 hour 15 minutes (quick soak method)  /  7 hours to 13 hours (overnight method)
If you have a hankering to enjoy a nice rustic dish that really sticks to your ribs and fills you up without costing you an arm and a leg, then you might want to make yourself a bowl of pressure cooker ham and beans. And no other dish can beat beans in delivering the most protein for the least amount of money.
The dish that I'm making today is one that my family has made for generations. Except my ancestors had to spend all day cooking their beans on the stove, and before that, over a fire. Fortunately, I have my trusty pressure cooker, which turns this once all day cooking ritual into something that can be completed in a couple of hours.
In order to use be able to make this recipe in my pressure cooker, instead of an iron pot, I had to make a few adjustments but these didn't change the overall taste profile of this dish. I also made a few changes that I think really makes it taste better. For instance, I exchanged half of the water in my great grandmother's recipe with beef broth. I think that adds yet another element to the tastiness of this dish. So without further adieu, here is my version of pressure cooker ham and bean soup. I hope you enjoy it.
Ingredients:
1 pound of navy beans (dried)
2 ham hocks or 1 cottage ham butt
2 cups water
2 cups beef broth
1 cup white onions (chopped)
1 cup celery (chopped)
1 teaspoon salt
1 teaspoon basil
1 teaspoon oregano
1 teaspoon nutmeg
1 teaspoon garlic powder
1  teaspoon pepper
1/4 teaspoon rosemary
Instructions:
The key to making this particular pressure cooker ham and bean soup is preparation. If you take the time to get all the ingredients prepped and ready beforehand, then making this dish should be relatively simple and not require a lot of work.
Sort And Rinse The Beans
The first thing that needs to be done is that the navy beans needs to be sorted. The easiest way to do this is to place the beans in a bowl and pick through them, a couple at a time. As you pick through the dried beans, you place them in a colander. That way, when you have picked any of the rocks or other debris that might exist out of them, you can then carry the colander to the sink and give it a good rinsing. Which is what you should do.
Overnight Or Quick Soak?
Now, you have two different ways of softening the beans. You can use the overnight method or the quick soak method. The overnight method requires that you place the beans in a bowl, cover them with water and stick the covered bowl in a refrigerator overnight. This method will take approximately 6 to 12 hours to soften the beans. Quite a long time indeed. While this is a tried and true method for softening beans, I myself like to use the quick soak method.
The quick soak method requires you placing the beans in the pressure cooker, along with four cups of water and a teaspoon of salt, and bring to a boil without the lid being on the pressure cooker. Then once it has reached a boil, you seal up the lid and pressure cook for 2 minutes at High Pressure. After the 2 minutes has elapsed, then you use the slow-release method to relieve the pressure. When the pressure is gone, you can then drain the beans and rinse them under cold water. They are now ready to be used.
Prepare The Ham
The next thing you need to do is prepare you cottage ham butt or ham hock. If you are using a cottage ham butt, then place in the pressure cooker and cook on High for approximately 10 minutes. If you're preparing a ham hock, then cook it on High pressure for about 5 minutes. When it's finished cooking, make sure you use the slow-release method to depressurize the pressure cooker. If you use a quick release method, then the tissues in the cottage ham or the ham hock might actually become tougher. And that my friends don't make for a good bowl of pressure cooker ham and beans soup if you ask me.
If you're using a cottage ham butt, you can now shred it and return it to the pot. If you're using ham hocks, you can return the hocks back to the pot—bones and all. You can then move on to the next step.
Put It All Together
While you're precooking the cottage ham or ham hocks, now is a good time to chop up the onions and the celery. Now you can add everything together. Place the beans back in the pot with the ham and add the chopped onions and celery, the beef broth and the water.  Close up the lid on the pressure cooker and lock it. Cook the beans on High Pressure for about 20 minutes. Use the slow release method to release the pressure and carefully remove the lid. Now you can add the spices to the pressure cooker ham soup and bring it back up to a boil, leaving its lid off. Boil for an additional 5 minutes and then check the beans. if they are still too hard, you might need to pressure cook them for an additional 5 to 10 minutes.
It's Time To Serve
While you can serve any different number of things with the ham and bean soup, I always liked to serve it with either corn bread or a nice crusty white bread. I also liked to serve it with a nice sweet tea. A friend of mine likes to serve hers with saltine crackers. Either way, you really can't go wrong with this simple rustic dish. Especially during the winter when nothing else quite hits the spot better than a nice bowl of ham and bean soup, some cornbread and a pot of coffee.
All Post

Air Fryer

Baby Food Maker

Best Lists

Blender

Bread Maker Machine

Bread Slicer

Cake pop maker

Cooking Tips

Deals

Electric Mixer

food dehydrator

Food Processor

Food Slicer

Food Steamer

Grain Mill Grinder

Guides

Instant Pot

Kitchen Gadget

Knive

Meat Slicer

Microwave Oven

Pasta Maker

Recipes

Reviews

Slow Cooker

Toaster

Toaster Oven

Waffle maker
I realized I needed to address the issue of canning on a glass-top stove because I get so many questions…
You can use a pressure canner to preserve late-season corn, zucchini, or extra stock when you don't have room in…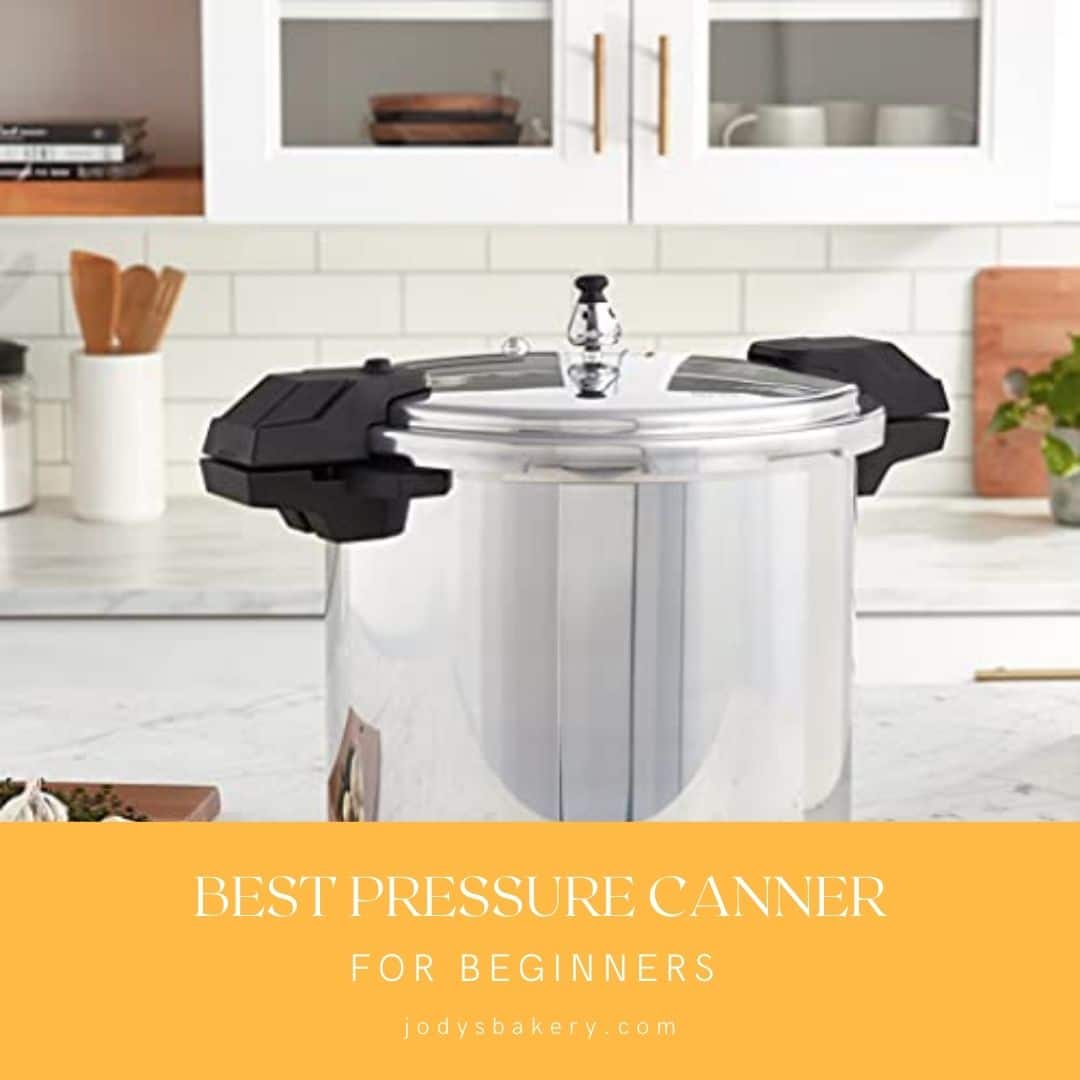 Let us all agree, first and foremost, that having an excellent pressure canner is fantastic. When your garden is producing…
Why Trust Us
You will find what you are looking for at Jody's Bakery. From classic to luxury brands, you'll find both. We will help you to select appliances that fit your needs, budget and lifestyle. Whether you want to stop by to learn more — or plan to make a major purchase — we'll treat you like family and assist you every step of the way. Shop with us today to receive friendly and experienced help along the way.