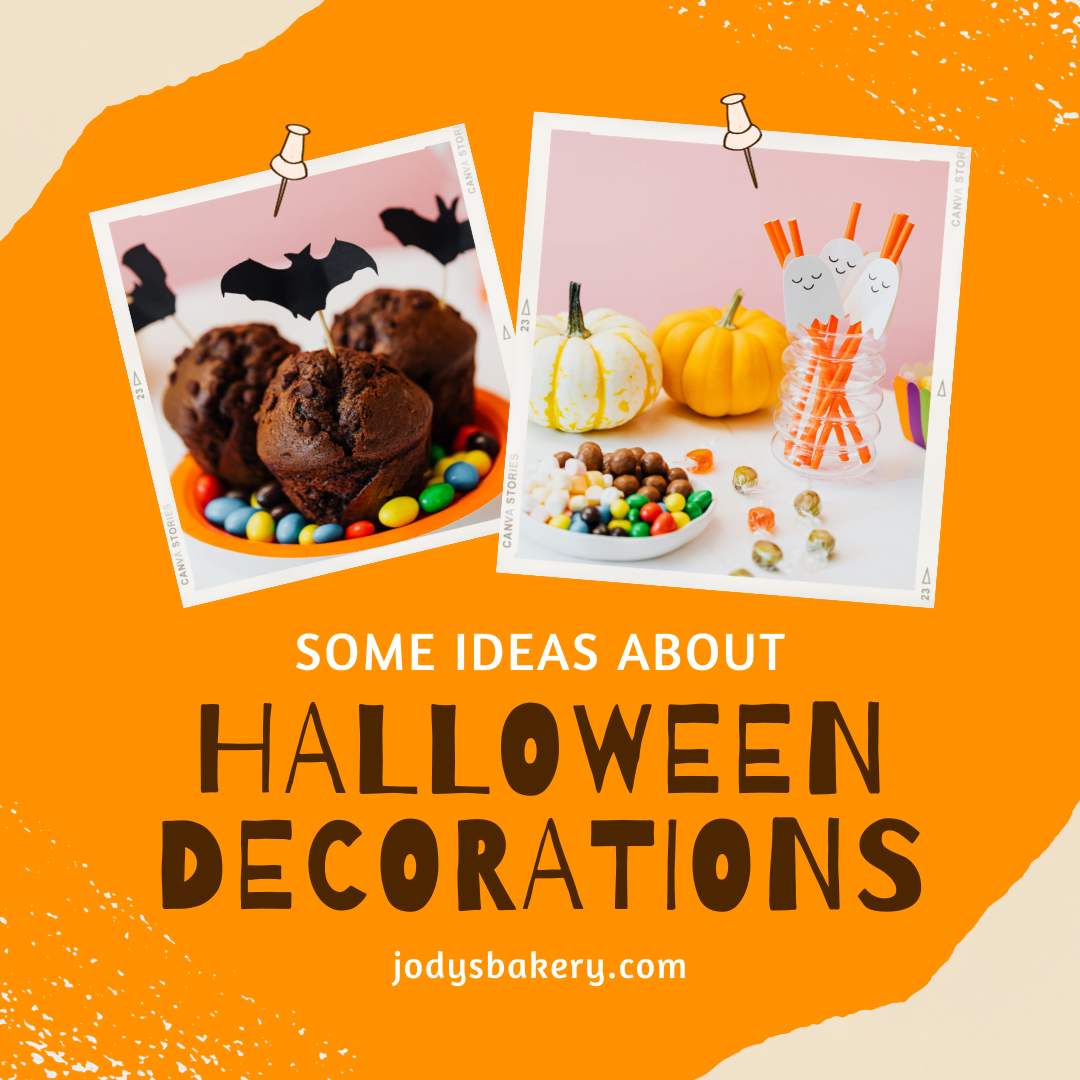 Halloween kitchen decor refers to the festive and spooky decorations used to transform your kitchen into a Halloween-themed space during the Halloween season. These decorations typically feature iconic Halloween symbols such as pumpkins, witches, ghosts, bats, skeletons, and spiders. Halloween kitchen decor includes items like tablecloths, placemats, dishes, utensils, towels, wall decals, and centerpieces that are designed with
Halloween motifs and colors like orange, black, and purple. It adds a fun and eerie atmosphere to your kitchen, making it a delightful place to prepare Halloween treats and meals while setting the mood for the holiday festivities.
What are the most popular Halloween Kitchen Decor?
The most popular Halloween kitchen decor items often feature iconic Halloween symbols and colors to create a spooky and festive atmosphere in the kitchen. Here are some of the most popular Halloween kitchen decor items:
Halloween Tablecloths and Placemats: These come in various designs, including spiderwebs, pumpkins, witches, and haunted houses. They can instantly transform your dining area.
Halloween Dishware: Plates, bowls, and mugs with Halloween-themed patterns and colors are popular for serving Halloween-themed meals and treats.
Halloween Kitchen Towels: Kitchen towels with Halloween motifs, such as bats, cats, or skeletons, are practical and add a festive touch.
Halloween Wall Decals: Removable wall decals featuring spooky designs are an easy way to decorate kitchen walls temporarily.
Halloween Centerpieces: Centerpieces with candles, pumpkins, or witch's hats can make your kitchen island or dining table the focal point of Halloween decor.
Halloween Window Clings: These cling to your kitchen windows and add a fun and spooky look to your kitchen from the outside.
Halloween-Themed Utensils and Gadgets: Special utensils like Halloween-shaped cookie cutters, spatulas, and serving utensils can make meal preparation more festive.
Halloween Salt and Pepper Shakers: These often come in the shape of witches, ghosts, or pumpkins and add a whimsical touch to your dining table.
Halloween Cookie Jars: A themed cookie jar can store your Halloween treats and add to your kitchen's decor.
Halloween-themed Wall Art: Framed prints, posters, or canvas art featuring classic Halloween images can decorate your kitchen walls.
Halloween Table Runners: A Halloween-themed table runner can dress up your kitchen table for the holiday.
Halloween Curtains: If your kitchen has curtains, consider switching them out for Halloween-themed ones during the season.
Halloween String Lights: These can be hung around your kitchen or along shelves to add a spooky ambiance.
Halloween Chair Covers: These can be placed over your dining chairs for a quick and easy way to incorporate Halloween decor.
Halloween Pot Holders and Oven Mitts: These not only protect your hands but also add a festive flair to your kitchen.
These popular Halloween kitchen decor items allow you to embrace the Halloween spirit while cooking, baking, and entertaining guests in your kitchen during the spooky season.
How to decorate your kitchen for a Halloween party?
Decorating your kitchen for a Halloween party can be a lot of fun and help set the spooky mood for your guests. Here are some ideas on how to decorate your kitchen for a Halloween party:
1. Halloween Table Setting:
Use Halloween-themed tablecloths, placemats, and table runners.
Choose black, orange, or purple dishes and utensils for a Halloween color scheme.
Place Halloween-themed centerpieces, such as a pumpkin arrangement or a spooky candle holder, in the middle of the table.
2. Spooky Wall Decor:
Hang Halloween-themed wall decals or posters on the kitchen walls.
Use removable wall stickers like bats, spiders, or witch hats for a temporary but impactful decor element.
Consider covering cabinets with removable Halloween-themed contact paper or fabric to create a haunted look.
3. Window Decor:
Apply Halloween window clings to kitchen windows for a spooky effect.
Hang sheer black curtains or lace curtains with spiderweb patterns.
Place battery-operated candles on windowsills to create an eerie glow.
4. Halloween Lighting:
Use string lights with Halloween shapes like ghosts or pumpkins to brighten up the space.
Replace regular light bulbs with orange or purple ones to cast a spooky hue in the room.
Place candles or LED candles inside carved pumpkins for an authentic Halloween feel.
5. Creepy Creations:
Create a Halloween-themed food display with spooky snacks like "mummy" hot dogs, "eyeball" meatballs, and "witches' fingers" made from pretzel sticks.
Use serving platters and bowls with Halloween designs.
Label food with fun and spooky names on small signs or labels.
6. Spider Webs and Cobwebs:
Hang artificial spider webs in corners and on light fixtures.
Place plastic spiders strategically throughout the kitchen.
7. Pumpkin Decor:
Decorate with real or artificial pumpkins in various sizes and colors.
Carve jack-o'-lanterns and place them around the kitchen, lighting them up with candles or LED lights.
8. Cauldron Centerpiece:
Use a large cauldron as a centerpiece filled with dry ice for a smoky, witchy effect.
Place faux bones, snakes, or Halloween-themed props inside the cauldron.
9. Halloween Music and Sound Effects:
Play Halloween-themed music or spooky sound effects in the background to enhance the atmosphere.
10. Costumed Decor:
Dress up your kitchen chairs with Halloween-themed chair covers.
Hang Halloween-themed dishtowels and oven mitts around the kitchen.
11. Interactive Decor:
Set up a "Witch's Brew" station with beverages and cauldron-shaped drink dispensers.
Arrange a candy station with jars filled with Halloween candies for guests to enjoy.
12. Entryway Decor:
Decorate the kitchen entryway with a Halloween wreath or a "Welcome to the Haunted Kitchen" sign.
Remember to have fun with your decorations and let your creativity shine. Incorporate your favorite Halloween themes and characters to make your kitchen the ultimate Halloween party space.
10 Best Halloween Kitchen Decor ideas in 2023
Here are 10 of the best Halloween kitchen decor ideas to help you create a spooky and festive atmosphere in your kitchen:
Last updated on December 5, 2023 7:27 pm
Witchy Window Curtains: Hang sheer black curtains with witch hat or spiderweb designs on your kitchen windows for a creepy yet elegant look.
Pumpkin Spice Everything: Decorate with real or artificial pumpkins in various sizes and colors, and display them on countertops and shelves.
Ghoulish Table Settings: Set your dining table with Halloween-themed tablecloths, placemats, and dishes featuring skeletons, ghosts, or haunted houses.
Cauldron of Delights: Use a large cauldron as a centerpiece filled with candy, popcorn, or punch for a witch's brew effect.
Spooky Wall Decals: Apply removable wall decals featuring bats, witches, or spooky quotes to create instant Halloween charm on your kitchen walls.
Creepy Crawlers: Place plastic spiders, bats, and other insects strategically around the kitchen, including hanging from the ceiling.
Potion Bottles: Create eerie potion bottles by filling empty glass containers with colored liquids, fake spiders, and spooky labels.
Mummy Kitchen Towels: Wrap kitchen towels with gauze or white fabric strips to resemble mummies and add googly eyes.
Floating Witch Hats: Hang witch hats from the ceiling at varying heights using fishing line and place battery-operated tea lights inside for a magical glow.
Spooky Servingware: Present Halloween treats on serving platters, bowls, and trays with skull, pumpkin, or skeleton designs.
Remember to blend these decor ideas with your personal style and preferences to create a kitchen that feels both festive and spooky for Halloween.
Does Halloween Halloween Kitchen Decor go on sale?
Yes, Halloween kitchen decor often goes on sale as Halloween approaches. Retailers typically start offering discounts and promotions on Halloween-themed items, including kitchen decor, in the weeks leading up to the holiday. These sales can vary, but you can expect to find:
Pre-Halloween Sales: Retailers may start offering discounts on Halloween kitchen decor as early as late September or early October. This is a great time to shop for decor items at lower prices.
Mid-October Sales: As Halloween gets closer, you may find deeper discounts on decor items, especially if stores are looking to clear out inventory to make room for other holiday merchandise.
Post-Halloween Sales: After Halloween, you can often find clearance sales where Halloween decor is heavily discounted to make way for Thanksgiving and Christmas items. While this is a great time for bargains, the selection may be limited.
Online Retailers: Many online retailers offer Halloween sales and promotions, making it convenient to shop for kitchen decor from the comfort of your home.
To make the most of these sales, consider planning ahead and shopping early for Halloween kitchen decor. Keep an eye on local stores, as well as online retailers and websites dedicated to seasonal decor. Additionally, signing up for email newsletters or loyalty programs from your favorite retailers can sometimes provide early access to sales and exclusive discounts.
Halloween kitchen decor refers to the festive and spooky decorations...
Read More
Part of the appeal of Halloween is that it's all...
Read More
Follow us on social media
Why Trust Us
You will find what you are looking for at Jody's Bakery. From classic to luxury brands, you'll find both. We will help you to select appliances that fit your needs, budget and lifestyle. Whether you want to stop by to learn more — or plan to make a major purchase — we'll treat you like family and assist you every step of the way. Shop with us today to receive friendly and experienced help along the way.