Hand kneading bread is an incredibly exhausting task. A kitchen stand mixer will saves you from sheer muscle exhaustion and your time. An electric mixer can assist you to become the master chef in your house at no cost.
It provides more versatility than an ordinary hand mixer. It also has the ability of kneading dough for homemade bread, as well as simple to mix cake batter thoroughly with ease. The hands-free design in it allows you to add ingredient while the mixer is churning. This also gives you room to multitask while mixing your ingredients.
Features to consider when purchasing a stand mixer
When selecting a stand mixer, ensure you put into consideration the purpose of the appliance. Apart from baking bread or cookies, consider the other uses of your kitchen stand mixer. The following factors should be put into consideration:
Mixing Specifications
Are you searching for an appliance that can mix something stiffer such as bread or cookie? Then you require a stand mixer that has high motor wattage.
Consider the amount of flour your mixer can handle. Instead of considering the amount of flour the cups of flour can handle, consider the amount of flour your motor can mix. The more flour your motor can mix the more dough and thicker mixes it can handle. This ensures that your mixer hit all points at all points in the mixing bowl, thus ensuring that your ingredients are exhaustively mixed.
Functionality
The key purpose of a stand mixer is to make your life in the kitchen easy and enjoyable. Thus, the stand mixer should be easy to use. The best stand mixer should offer a tilt-head design that permits you to position the mixing bowl properly afore lowering the mixing head.
Attachments
Tip beaters, dough hooks, flat beaters and bowls should accompany standard with a dough mixer. A good stand mixer provides additional attachments such as slicer, food grinders and paste makers. With these extra attachments, a stand mixer is all you will require handling any task in the kitchen.
Help and Support
A good stand mixer should come with a user manual that will take you step by step on how to use it. Warranty is also important when purchasing this appliance. Ensure that getting help on how to use your appliance is easy.
Additional Features To Consider for choosing the best stand mixer
Metal Gearing:
Regardless of them being a bit noisier than nylon gearing, they are not likely to strip out. Buying a mixer with metal gears is a long term investment.
Planetary Mixing Action:
Planetary mixing ensures that all the ingredients are thoroughly mixed. This is achieved as beater moves in one way, and the drive shaft rotates the other while the bowl remains stationary.
Lift or Tilt Mechanism:
Some mixers have housing that tilt while others lower and raises the bowl. Your choice should be based on your personal preference.
Slow Start Feature:
To ensure that the ingredients remain in the bowl, start the mixing on a low note for the first few seconds. This ensures that there is no spillage from the bowl.
Locking Mechanism:
Always ensure that the beaters remain in the bowl during mixing. Maintain the beaters up out of the bowl regardless of them being weighted down with dough.
A Good Array of Speed Options:
Your stand mixer should have a minimum of six well-differentiated speeds to handle all your kitchen tasks from whipping cream to kneading dough.
Dishwasher-safe Attachments:
This is an ideal when it comes to cleaning your appliance.
A Powerful Motor:
Majority of the top brands in the market advertises their wattage, but what really matters is the measure of their rotational force (torque). Unfortunately, it is rare to get reliable information on torque for a mixer.
A Hefty Weight:
The mixer should have a minimum weight of twenty-five pounds, to ensure that it does not move when mixing heavy bread dough or cookie.
An auto shut-off feature:
An auto shut-off feature assists in two different ways. First, it shut off automatically when the mixer is not in use for an extended period. Second, if your mixer is having a mechanical problem mixing, or if the motor is laboring a lot, the motor will be automatically turned off to prevent the motor burn-up. Even powerful mixers overheat, particularly when working at high speed for an extended time or when kneading a very thick dough.
All Post

Air Fryer

Baby Food Maker

Best Lists

Blender

Bread Maker Machine

Bread Slicer

Cake pop maker

Cooking Tips

Deals

Electric Mixer

food dehydrator

Food Processor

Food Slicer

Food Steamer

Grain Mill Grinder

Guides

Instant Pot

Kitchen Gadget

Knive

Meat Slicer

Microwave Oven

Pasta Maker

Recipes

Reviews

Slow Cooker

Toaster

Toaster Oven

Waffle maker
Stand mixers are an essential tool for the modern kitchen. They come in a variety of shapes and sizes, making…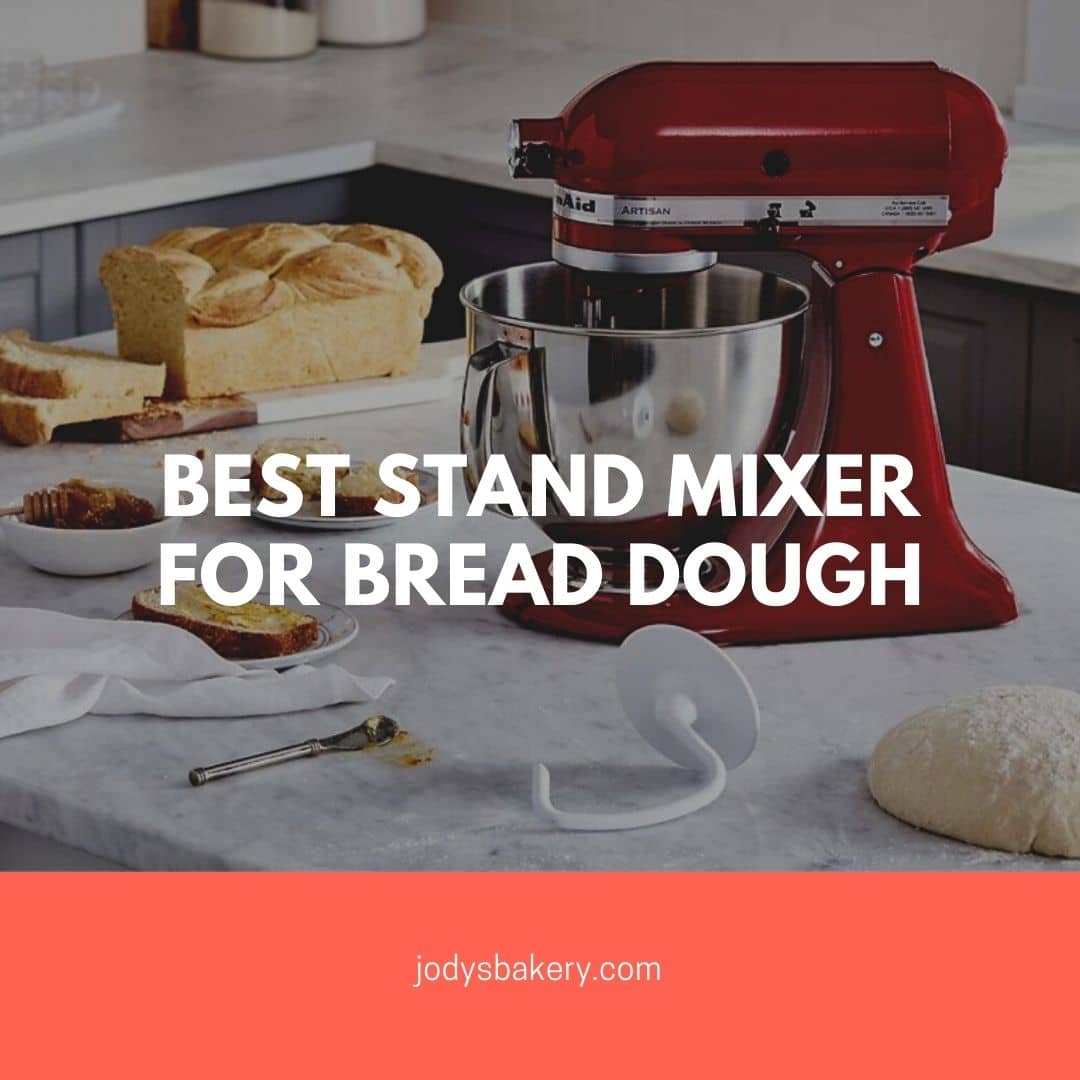 Baking bread from scratch can be a rewarding experience, but it can also be time-consuming and frustrating if you do…
If you're looking to buy a stand mixer, you may be feeling overwhelmed by the sheer number of options available.…
Why Trust Us
You will find what you are looking for at Jody's Bakery. From classic to luxury brands, you'll find both. We will help you to select appliances that fit your needs, budget and lifestyle. Whether you want to stop by to learn more — or plan to make a major purchase — we'll treat you like family and assist you every step of the way. Shop with us today to receive friendly and experienced help along the way.