This vegan yeast pancake recipe is different from my other pancakes. I have never made pancakes using yeast and was interested in trying this one out. It was a hit from the beginning with the family.
I first saw this recipe on veganyumyum.com. I have replaced the oil with apple sauce to make these vegan pancakes fat-free. There is no dairy or eggs in this recipe.
One reason I like them so is I can prepare them the night before and in the morning they are ready to go.
Blend all the ingredients in your blender. Cover and set in the fridge over night.
The next morning they should have risen up to the top of the pitcher.  The next morning if there is no rise, don't worry, I have made them when they don't rise too. I am not sure why this happens. It does not seem to affect the taste or outcome of the pancakes.
The next morning, heat your griddle. Blend a little milk to deflate the batter and make it 'pourable' and you are ready for pancakes.
These pancakes are moist in the middle and have that yeast-y bread flavor.
Pancakes can vary in size…depending on age.
Vegan Yeast Pancakes Recipe
2 cups whole wheat flour
2 1/4 tteaspoons yeast
1 teaspoon salt
2 teaspoon honey (or sugar to your taste) (optional)
1 1/2 cup almond milk (or coconut milk)
2 Tablespoons applesauce (I just dumped a snack cup in)
1 Tablespoon flax + 2 Tablespoons water (or 1 egg)
Directions
Blend all the ingredients in your blender (Blendtec users hit 'batters'). Set in fridge over night.
The next morning add 1/3 cup milk to the batter and 'pulse' in blender a few times to mix.
Pour into hot, sprayed skillet.
All Post

Air Fryer

Baby Food Maker

Best Lists

Blender

Bread Maker Machine

Bread Slicer

Cake pop maker

Cooking Tips

Deals

Electric Mixer

food dehydrator

Food Processor

Food Slicer

Food Steamer

Grain Mill Grinder

Guides

Instant Pot

Kitchen Gadget

Knive

Meat Slicer

Microwave Oven

Pasta Maker

Recipes

Reviews

Slow Cooker

Toaster

Toaster Oven

Waffle maker
If you are in the market for a new blender or food processor, you may be wondering if you should…
Are you in the market for a Vitamix blender? It can be tough to decide which one is right for…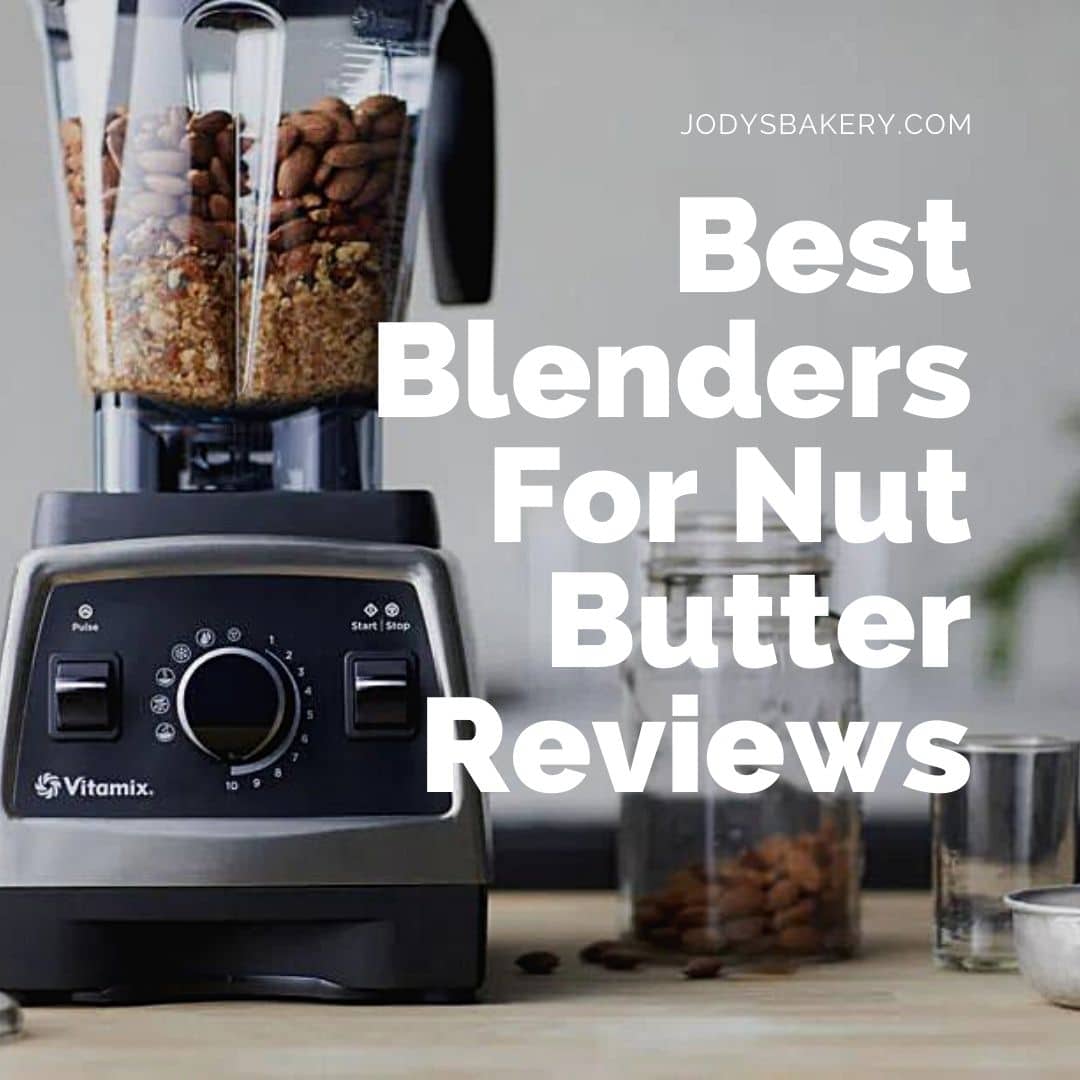 If you are a fan of nut butter, then you know that it is not the easiest thing to make…
Why Trust Us
You will find what you are looking for at Jody's Bakery. From classic to luxury brands, you'll find both. We will help you to select appliances that fit your needs, budget and lifestyle. Whether you want to stop by to learn more — or plan to make a major purchase — we'll treat you like family and assist you every step of the way. Shop with us today to receive friendly and experienced help along the way.