Blueberries pureed with sour cream and sugar, and set aside. Whole milk and ginger heated together and cooled. Egg and baking mix combined with ginger mixture. Individual pancakes prepared on griddle and served with berry sauce.
Ingredients 
1/2 cup Milk
1 Egg
1 cup Blueberries and/or Raspberries
1 cup Sour Cream
1 cup All-Purpose Baking Mix
3 tablespoons Brown Sugar
2 tablespoons finely chopped Crystallized Ginger
Preparation:
Puree the sour cream, 1/2 cup blueberries and sugar in a food processor for 1 minute.
Set aside.
In a microwave safe bowl, add the milk and ginger and cook for 30 seconds.
Let the mixture cool to room temperature.
Whisk in the baking mix and egg until well combined.
Lightly spray a griddle with non-stick cooking spray.
Pour 1-1/2 tablespoons of batter per pancake on the griddle and cook in batches for 3 minutes, turning once per batch.
Repeat until batter has been used.
Serve with berry sauce and enjoy.
Pancake Making Tips – Perfect Pancakes
For a perfectly golden brown pancake, wait until the top is bubbly and the bubbles pop before turning it, which should take about a minute or two.
Flipping too early will cause the pancake to fall apart and the center to be undercooked. The second side will take an additional minute or so to thoroughly cook.
All Post

Air Fryer

Baby Food Maker

Best Lists

Blender

Bread Maker Machine

Bread Slicer

Cooking Tips

Deals

Electric Mixer

Food Processor

Food Slicer

Food Steamer

Grain Mill Grinder

Guides

Instant Pot

Kitchen Gadget

Knive

Meat Slicer

Microwave Oven

Recipes

Reviews

Slow Cooker

Toaster
Ingredients: Serves 10 Fillings: Method: Beat eggs, add in sugar, fresh milk and slowly add in flour. Stir well…
This vegan yeast pancake recipe is different from my other pancakes. I have never made pancakes using yeast and was…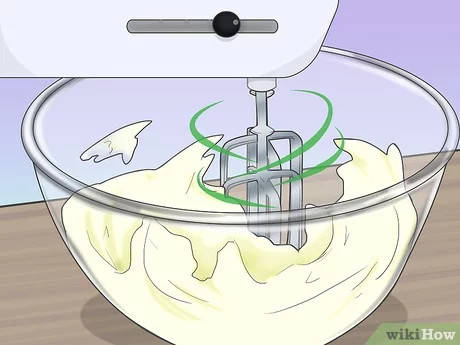 Without a food processor, you may have to forego recipes that require one. Isn't it? However, most individuals do not…
Why Trust Us
You will find what you are looking for at Jody's Bakery. From classic to luxury brands, you'll find both. We will help you to select appliances that fit your needs, budget and lifestyle. Whether you want to stop by to learn more — or plan to make a major purchase — we'll treat you like family and assist you every step of the way. Shop with us today to receive friendly and experienced help along the way.