Dough prepared from all-purpose flour, water, salt, flour, vegetable oil. Dough fashioned into cinnamon roll style coils. Dough sprinkled with green onions, covered, and refrigerated. Scallion pancakes cooked golden brown.
Ingredients 
2 cups All-Purpose Flour
1 cup Boiling Water
6 Green Onions/Scallions
Salt
Flour for sprinkling
Vegetable Oil
Preparation:
Combine the boiling water and flour in a stand mixer that has been fitted with a dough hook.
Mix until a smooth ball of dough is formed.
Chop the green onion into fine pieces.
Sprinkle flour over a large counter space.
Divide the dough ball into 6 pieces.
Roll out one piece as thin as possible.
Brush vegetable oil in a thin layer on top.
Sprinkle with the chopped green onion.
Sprinkle lightly with salt.
Roll the dough into a long worm shape.
Roll it around again so it looks like a cinnamon roll.
Repeat with the other 5 portions of dough.
Cover all with plastic wrap and chill for 1 to 24 hours.
Roll the cinnamon roll shapes flat and place in a pan.
Cook until the dough is completely cooked and they are golden brown on both sides.
Pancake Making Tips – Pancakes Any Time of the Day
Take pancakes from breakfast to dinner by adding a few extra ingredients. Adding applesauce, ginger, cinnamon, cloves and nutmeg makes a tasty pancake that can be served any time of the day. Grated carrots, grated zucchini and scallions added to the batter make savory pancakes that taste great with sour cream and salsa.
All Post

Air Fryer

Baby Food Maker

Best Lists

Blender

Bread Maker Machine

Bread Slicer

Cake pop maker

Cooking Tips

Deals

Deep Fryer

Electric Mixer

food dehydrator

Food Processor

Food Slicer

Food Steamer

Grain Mill Grinder

Grill

Guides

ice cream maker

Instant Pot

Kitchen Gadget

Knive

Meat Slicer

Microwave Oven

Pasta Maker

Recipes

Reviews

Sandwich maker

Slow Cooker

Toaster

Toaster Oven

Waffle maker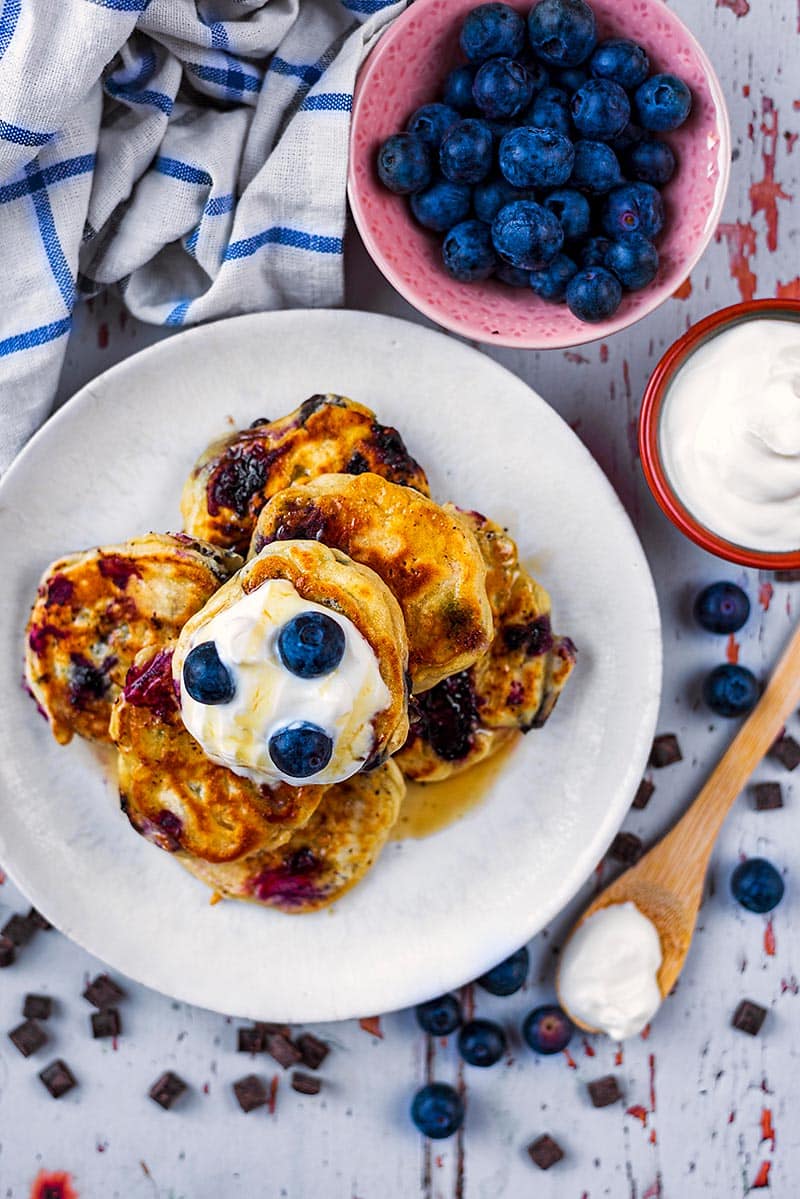 Blueberries pureed with sour cream and sugar, and set aside. Whole milk and ginger heated together and cooled. Egg and…
Ingredients: Serves 10 Fillings: Method: Beat eggs, add in sugar, fresh milk and slowly add in flour. Stir well…
This vegan yeast pancake recipe is different from my other pancakes. I have never made pancakes using yeast and was…
Why Trust Us
You will find what you are looking for at Jody's Bakery. From classic to luxury brands, you'll find both. We will help you to select appliances that fit your needs, budget and lifestyle. Whether you want to stop by to learn more — or plan to make a major purchase — we'll treat you like family and assist you every step of the way. Shop with us today to receive friendly and experienced help along the way.