Dark Pumpernickel bread is a type of bread that originated in Germany, traditionally made from coarsely ground rye flour, and baked at a low temperature for a long period of time. The result is a dense and hearty loaf with a distinctive dark color, nutty flavor, and slightly sweet taste.
A bread machine is a kitchen appliance designed to make bread-making easier by automating the process. With a bread machine, you can add your ingredients, set the desired baking time and temperature, and let the machine do the work for you.
Using a bread machine to make Dark Pumpernickel bread is a great option for home bakers who want to enjoy this traditional German bread without the hassle of making it by hand. The machine can handle the dense and sticky dough, and the long baking time required to achieve the characteristic texture and flavor of Dark Pumpernickel bread.
By following a recipe specifically designed for a bread machine, you can achieve a delicious and authentic loaf of Dark Pumpernickel bread with minimal effort.
Why you should make dark pumpernickel bread in bread machine?
There are several reasons why making Dark Pumpernickel bread in a bread machine can be advantageous:
Convenience: Making bread in a bread machine is very convenient. You can add all the ingredients to the machine, set the timer and let the machine do the work for you. You don't need to knead the dough or monitor the baking process, which saves a lot of time and effort.
Consistency: Bread machines can produce consistent results every time. They are designed to mix and knead the dough evenly, and maintain the correct temperature and humidity throughout the entire baking process. This means that you can expect consistent results every time you make Dark Pumpernickel bread in a bread machine.
Easy to use: Bread machines are very easy to use. They come with pre-programmed settings for different types of bread, including Dark Pumpernickel bread. All you need to do is add the ingredients and select the appropriate setting, and the machine will take care of the rest.
Better texture: Making Dark Pumpernickel bread in a bread machine can result in a better texture. Bread machines can knead the dough for a longer period of time than you would be able to by hand, which can lead to a better texture and more even rise.
Energy efficient: Bread machines are energy efficient compared to conventional ovens. They use less energy to bake bread, which can help save on energy costs.
Overall, making Dark Pumpernickel bread in a bread machine can be a convenient and easy way to enjoy this delicious and nutritious bread at home.
How to make dark pumpernickel bread in bread machine
Here's a recipe for making Dark Pumpernickel bread in a bread machine:
Ingredients:
1 1/4 cups warm water
1/4 cup molasses
2 tablespoons vegetable oil
2 tablespoons cocoa powder
1 tablespoon instant espresso powder
1 1/2 teaspoons salt
2 cups bread flour
1 1/2 cups rye flour
1/4 cup cornmeal
2 teaspoons active dry yeast
Instructions:
Add the warm water, molasses, vegetable oil, cocoa powder, instant espresso powder, and salt to the bread machine pan in the order recommended by the manufacturer.
Add the bread flour, rye flour, cornmeal, and yeast to the pan.
Select the Dark Pumpernickel bread setting on your bread machine, or choose the whole wheat setting if your machine doesn't have a Pumpernickel option.
Press the start button and let the machine do its work.
Once the bread is done, carefully remove the pan from the bread machine and transfer the bread to a wire rack to cool.
Allow the bread to cool completely before slicing and serving.
Note: It's important to follow the order of ingredient addition recommended by the manufacturer, as this can vary depending on the model of bread machine you're using. Also, be sure to use the appropriate measuring cups and spoons for accurate measurements.
Tips for making dark pumpernickel bread in bread machine
Here are some tips for making dark pumpernickel bread in a bread machine:
Use the right ingredients: Dark pumpernickel bread is made with a mixture of rye flour, whole wheat flour, and bread flour. Make sure to use bread flour instead of all-purpose flour, as it has a higher gluten content that helps the bread rise.
Use a bread machine recipe: Follow a recipe specifically designed for a bread machine, as the mixing and rising times will be different from traditional bread baking. Look for a recipe that includes ingredients like molasses, cocoa powder, caraway seeds, and instant coffee for added flavor.
Add the ingredients in the right order: The order in which you add the ingredients to the bread machine is important. Typically, you'll want to add the wet ingredients first, followed by the dry ingredients, and finally the yeast on top. Make sure to follow the recipe's instructions carefully.
Set the machine to the correct settings: Select the appropriate settings on your bread machine for making a dark pumpernickel bread. This usually involves selecting a whole wheat or rye bread setting and a dark crust option.
Monitor the dough: Keep an eye on the dough as it mixes and rises in the bread machine. If the dough seems too dry, add a little water. If it seems too wet, add a little flour. This will ensure that the dough is the right consistency for baking.
By following these tips, you should be able to make a delicious dark pumpernickel bread in your bread machine. Good luck and happy baking!
All Post

Air Fryer

Baby Food Maker

Best Lists

Blender

Bread Maker Machine

Bread Slicer

Cake pop maker

Cooking Tips

Crepe maker

Deals

Deep Fryer

Electric Mixer

food dehydrator

Food Processor

Food Slicer

Food Steamer

Grain Mill Grinder

Grill

Guides

ice cream maker

Instant Pot

Kitchen Gadget

Knive

Meat Slicer

Microwave Oven

Pasta Maker

Recipes

Reviews

Sandwich maker

Slow Cooker

Toaster

Toaster Oven

Waffle maker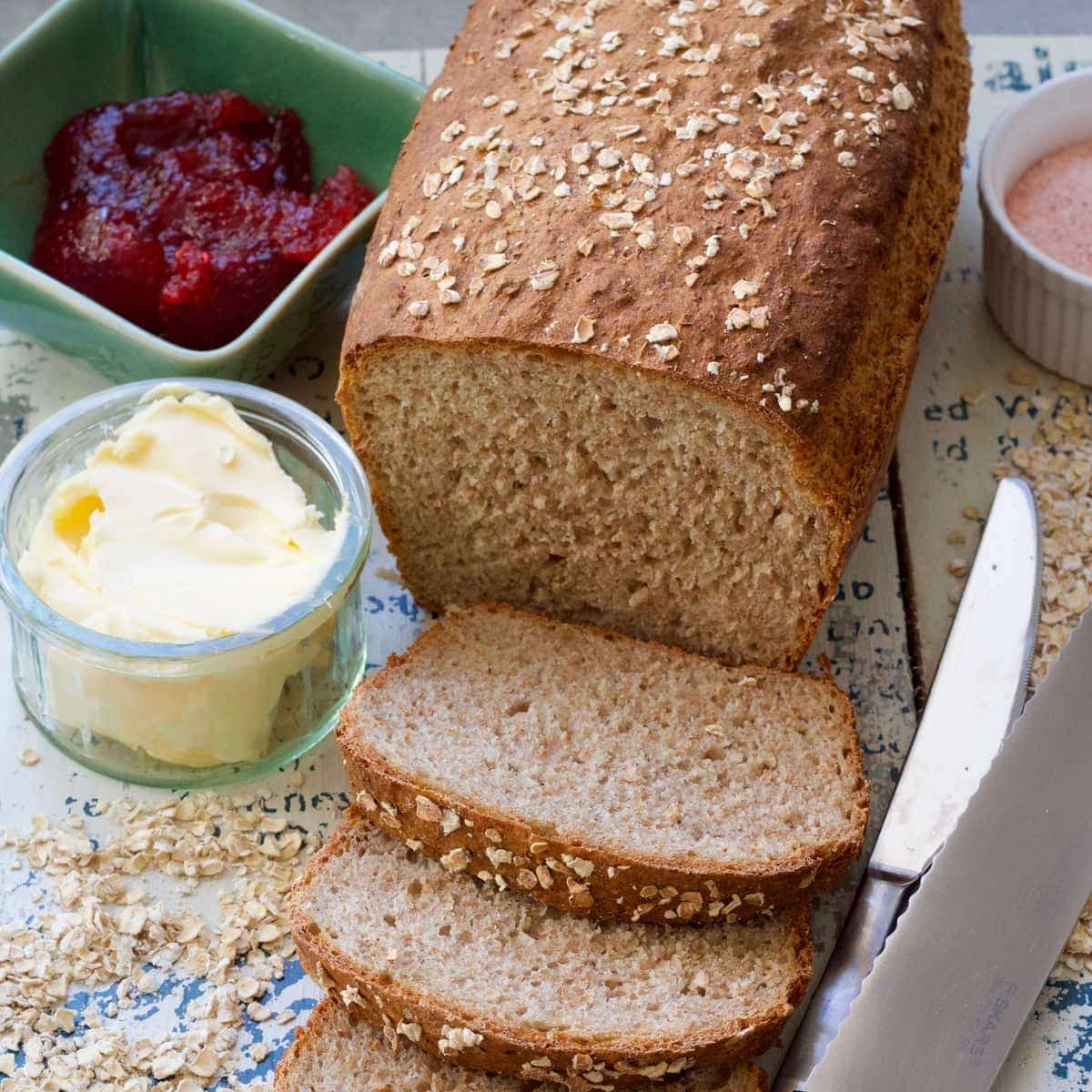 Ingredients: Serves 6-8 Method: Sift flour and salt in a warm bowl. Rub in lard. Cream yeast with sugar till…
Six Tips for Baking the Perfect Whole Wheat Bread Thanks to your bread machine making the perfect whole wheat bread…
Bread machines are a wonderful way to make homemade bread without all the work. If you are looking for a…
Why Trust Us
You will find what you are looking for at Jody's Bakery. From classic to luxury brands, you'll find both. We will help you to select appliances that fit your needs, budget and lifestyle. Whether you want to stop by to learn more — or plan to make a major purchase — we'll treat you like family and assist you every step of the way. Shop with us today to receive friendly and experienced help along the way.